How Big Should Your Area Rug Be?
How Big Should Your Area Rug Be?
Throwing a rug on the floor can be your best option.
Why?
Majorly because, with rugs there's always a lot of room to play. You can get them in different sizes, styles, colours, and shapes, or even get a customized handmade rug.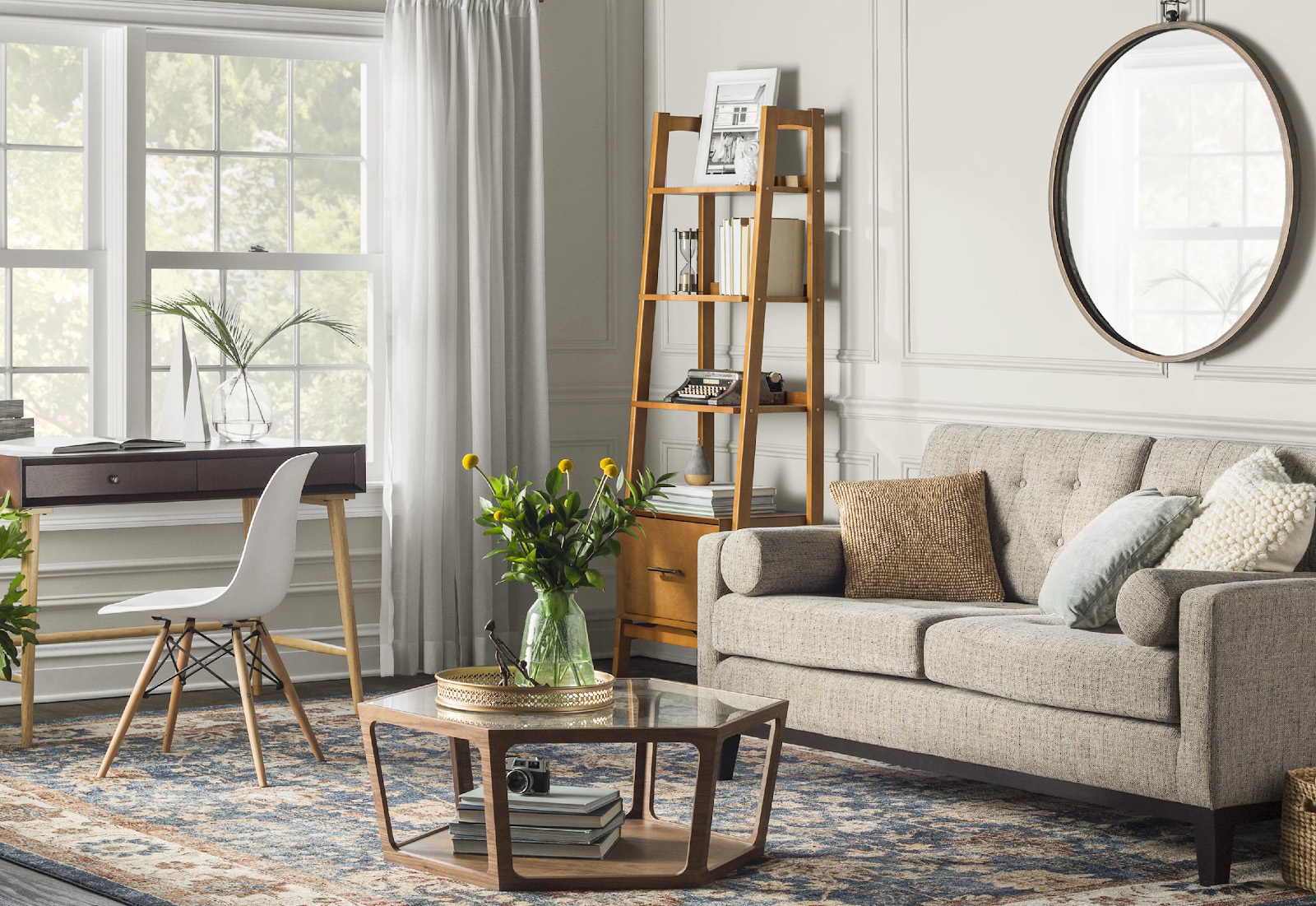 Also, you can place your rug in different ways, try out some new techniques such as rug layering, and when bored, simply roll it up and put it in the attic to be re-used later.
However, when it comes to investing in luxurious handmade rugs and carpets, picking the right one can be a bit tricky since there're a lot of things to consider when choosing a rug.
One of the most common mistakes that rug buyers make while choosing a rug is getting the wrong size.
That's because almost no homeowner properly takes the dimensions of their living room, bedroom, or wherever else the rug is going to be placed, before making a rug purchase.
Or, even if proper measurements have been taken beforehand, most people don't know exactly how big their area rug should be.
So, we're here to help you out with some expert tips.
But, before we start, let's see what are the most common area rug sizes.
Common Rug Sizes Chart
Whether you're interested in buying Pakistani handmade rugs, Bokhara rugs for sale, or one of those traditional yet elegant handmade Ziegler rugs for sale, the sizes they come in are mostly the same.
Here are some common handmade rug sizes and the room size that they'd look great in:
| | |
| --- | --- |
| Room Dimensions | Recommended Rug Size |
| 5 x 7 feet | 3 x 5 feet |
| 7 x 10 feet | 5 x 8 feet |
| 10 x 12 feet | 8 x 10 feet |
| 11 x 14 feet | 9 x 12 feet |
| 14 x 17 feet | 12 x 15 feet |
Done with the measurements?
Here are some tips on how to choose the perfect rug size based on your room shape, size, and décor style:
For Spacious Living Rooms
If your living room is big enough that all the furniture is sort of floating in the centre, get a rug that covers up enough space so that the furniture fits on top of it.
You can buy a rectangular rug in size 9 x 12 feet, or 11 x 14 feet.
However, be sure your room is large enough that the rug doesn't touch the walls. Remember, you don't want it to look like wall-to-wall carpeting.
Also, the furniture must fit completely on top of the rug without looking too cramped.
In case your furniture is aligned against the walls, or the rug isn't big enough to incorporate all of it, go for the 'back-legs-off trick'.
For this, place the furniture on top of your rug in a way that the front legs of your couch or chairs are on the rug while the back legs are on the floor. This way, the décor won't look either too scattered or too overwhelming and cramped.
For Smaller Living Rooms
Got a small living room? Get a small area rug and place it just in the centre!
If you get a large area rug for a small space, it can make the room look even more tiny and packed. So, what you should do is get a rug in size 4 x 6 or 5 x 7 feet, and place it in the centre.
Note that your centre table should be in the centre of your rug, and it's best if it's also the same shape as the rug. For instance, if you've got a square table, get a square rug, place it in the centre, and align the rest of your furniture in a way that the seating area is properly defined.
For Hallways and Narrow Spaces
Runner rugs are the best choice for hallways and narrow spaces.
How should a runner be placed?
Well, if you're getting one for your entrance hallway, the placement should obviously be in the centre, but in a way that the furniture lies on bare floor. You can also align the runner with the wall from one side and place the furniture on the other side.
Similarly, you can use runner rugs inside a walk-in closet, by the side of your bed, along a kitchen shelf, on the stairs, or any other narrow space that needs a bit of lift-up.
You can choose the runner size according to the size of your hallway. Most common sizes include 2' 8 x 9' 5 and 2' 8 x 6' 4.
For the Dining Room
When getting a rug for your dining room, remember these two basic rules:
All of the chairs should be on top of the rug in a way that they don't slide off when pulled out.
The shape of your rug should be similar to the shape of your dining table.
Whatever the size of your dining table is, always get a rug that would extend around 24 inches beyond each side of the table.
The standard sizes of rugs often placed in dining rooms are 8' x 10 and 9' x 12'.
For the Bedroom
When in the bedroom, there are a lot of ways of placing a rug and making it look good.
For instance, you can put runners by the sides of your bed so you'd have something soft and cosy to step on every morning.
Other than that, you can place a large area rug under your bed in a way that it's extended around 36 inches on three sides of the bed (left, right, and foot).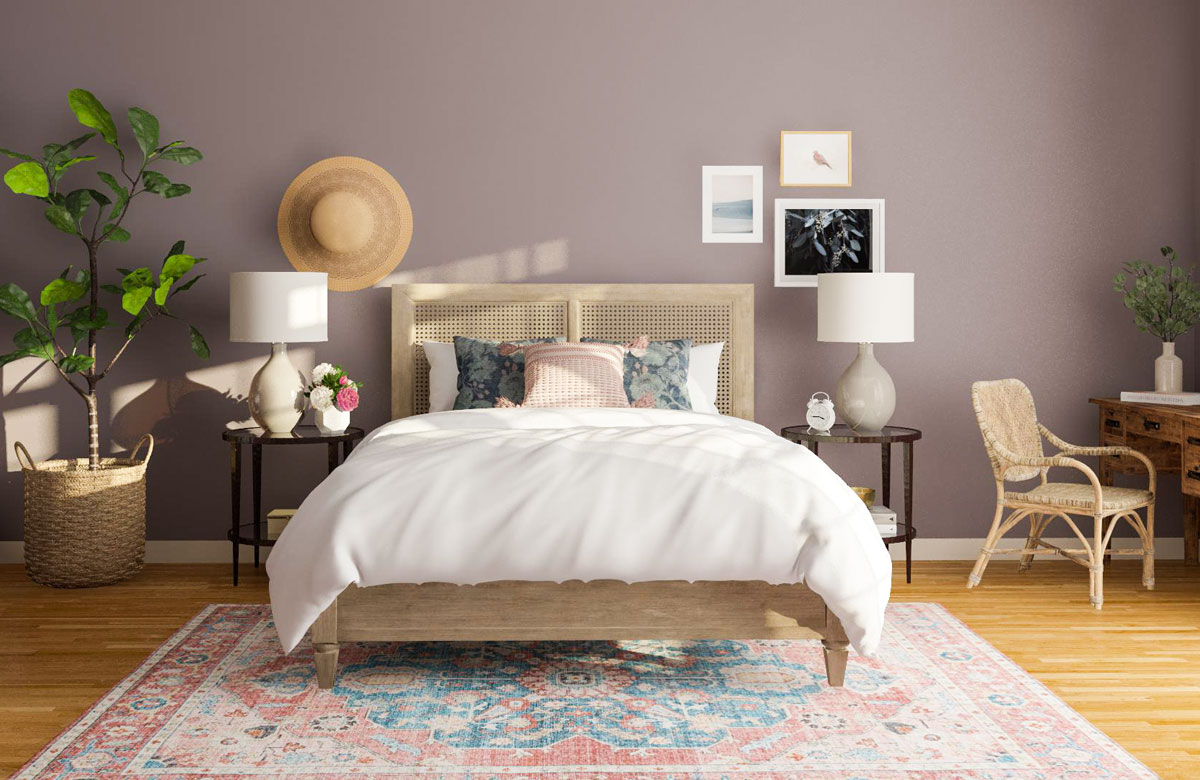 If you happen to have a spacious bedroom, you can use an area rug in the seating area, place a runner in your walk-in closet, or use a runner in between the couch and your bed.
In any case, get a rug size that won't appear either too small or too big for the space.
Also, after determining the size of the rug needed, don't forget to get some expert advice on how to choose the perfect rug shape for your place.
By - 18 Sep 2020