Are you redecorating your home? Or designing your new place all by yourself?
Whatever the case may be, your home décor can't be complete unless there's a perfect rug adorning the floor.
However, choosing the right rug is never too easy, since it requires you to consider a lot of various things, including the style, design, shape, and size of the rug that you should get.
Also, there's always this indecisiveness among home owners regarding whether they should go for a long-lasting, intricate handmade rug, or a budget-friendly machine-made carpet that may not last long enough.
Apart from this, when unable to find the perfect shape of rug, getting a custom-made rug, that's designed and handcrafted by skilled carpet weavers, is also an option that a lot of people go for.
But, of course, custom rugs can be expensive, and not everyone has the budget for that.
So, today, we'd be showing you how you can choose the perfect rug shape for your living space from among the handmade rugs available for sale online, and in your local market.
Ready?
Then let's step into the rug world!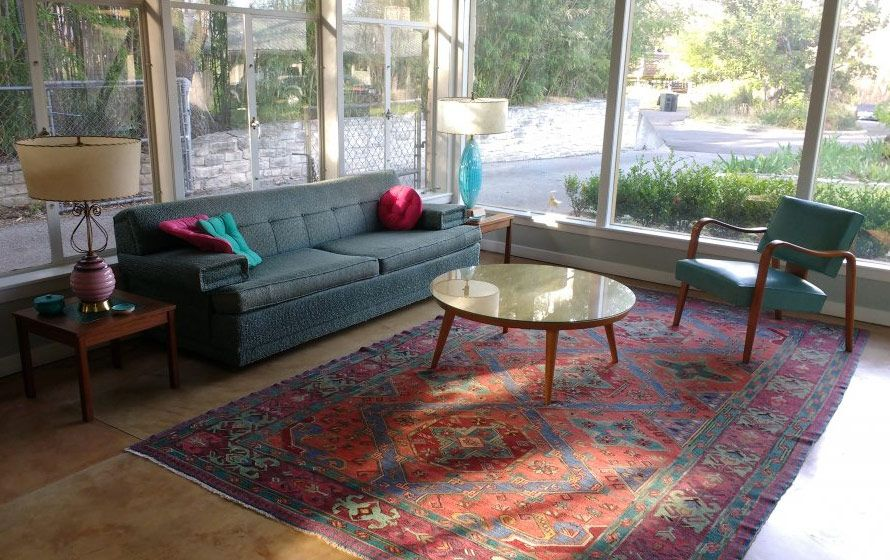 Whys is it Important to Choose the Right Shaped Rug?
You may not know this, but the shape of a rug matters a lot when it comes to creating the perfect look of your living space.
So much so, that if you don't do this right, there's a possibility that you may end up with a bizarre-looking room that appears to be a mess of various decorative items which don't blend together.
Now, although you may have already determined the size of floor cloth that you'd be needing, you must be wondering which shape of rug is ideal for your living room? Would a circular rug look good under your dining table? Or how to select a rug shape for your bathroom?
Well, don't stress yourself anymore!
Here's a plethora of tips to help you decide the right rug shape for all the different rooms in your home:
1. A Runner Rug for the Entrance or Hallway
If you happen to have a large and open entrance, its perfect to make a display of your unique aesthetic sense, and the right way to do it is by adding an alluring rug!
If the place is quite spacious and square-shaped, it's best to add a circular rug in the middle, with a chandelier right above it for added elegance.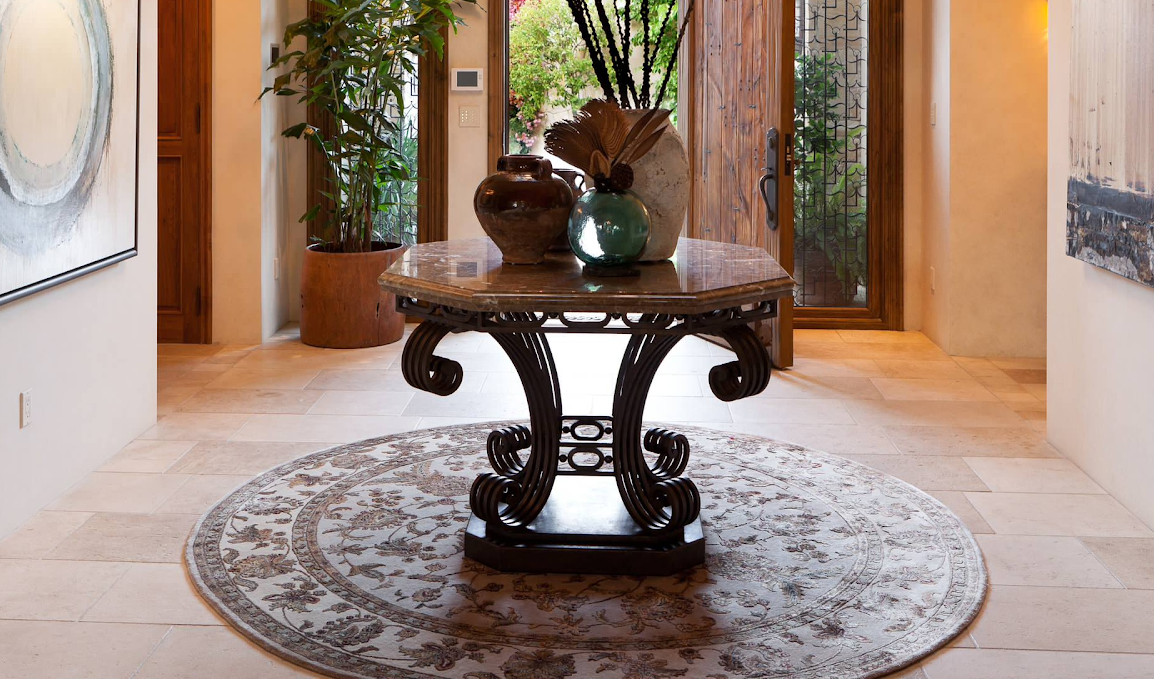 However, if your hallway is more long-shaped, go for a rectangular Persian runner rug to make things interesting.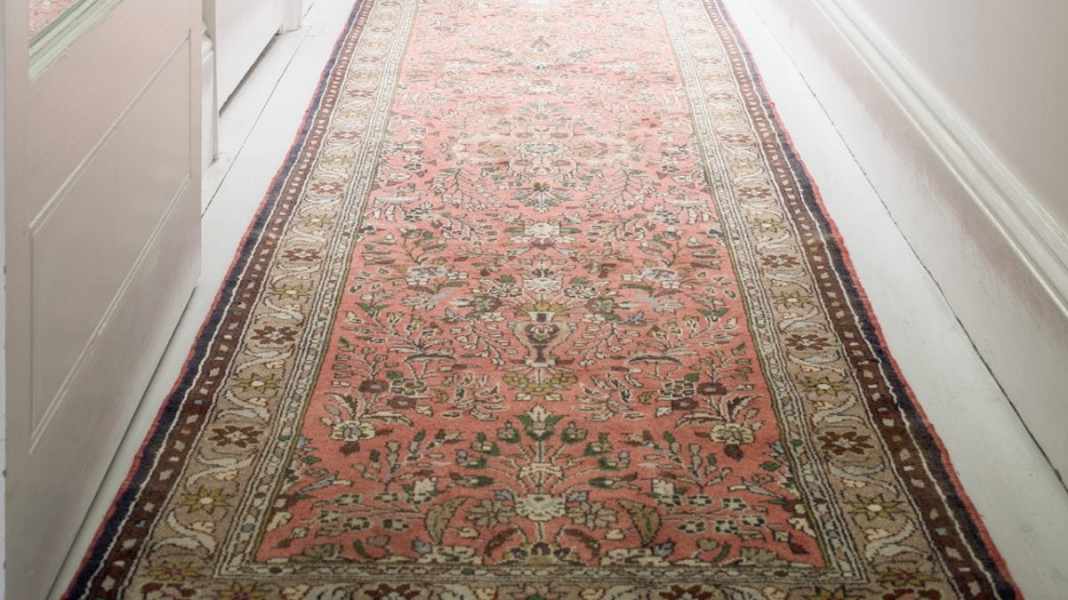 2. Circular Rug by the Bay Window
Bay windows are often the most beautiful feature of a room, and so they deserve the most attention in terms of décor.
You can highlight the curvaceousness of a bay window by adding a circular oriental rug that catches the eye while complimenting all the other furnishings.
Or, for a contemporary touch, choose a handmade Ziegler featuring subtle hues and elegant floral patterns.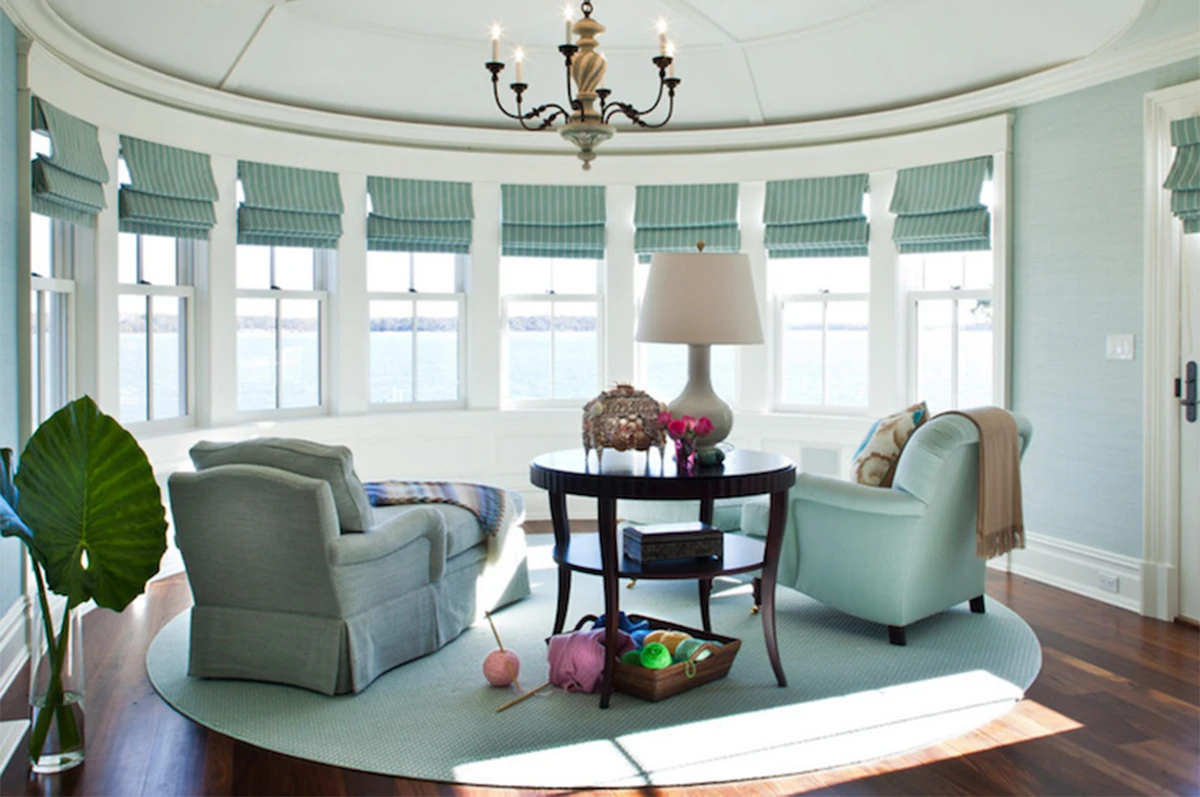 3. Rug Shape for the Living Room
Living rooms are often the most focused spaces when it comes to décor, and rightly so, since they're the heart of a home, a place where you'd be spending most of your time.
When it comes to floor décor for living rooms, the key is to choose a rug that's large enough so that your furniture looks included and doesn't slide off.
For a warm, cultural touch, a large rectangular or square i Pakistan carpet can look great.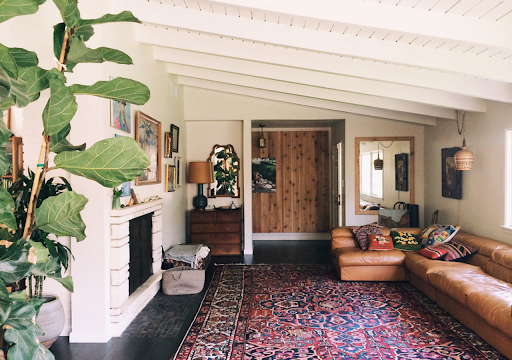 However, you can also go for a smaller handmade round rug in the centre of your living room, depending upon the kind of furniture you've got and how you've placed it.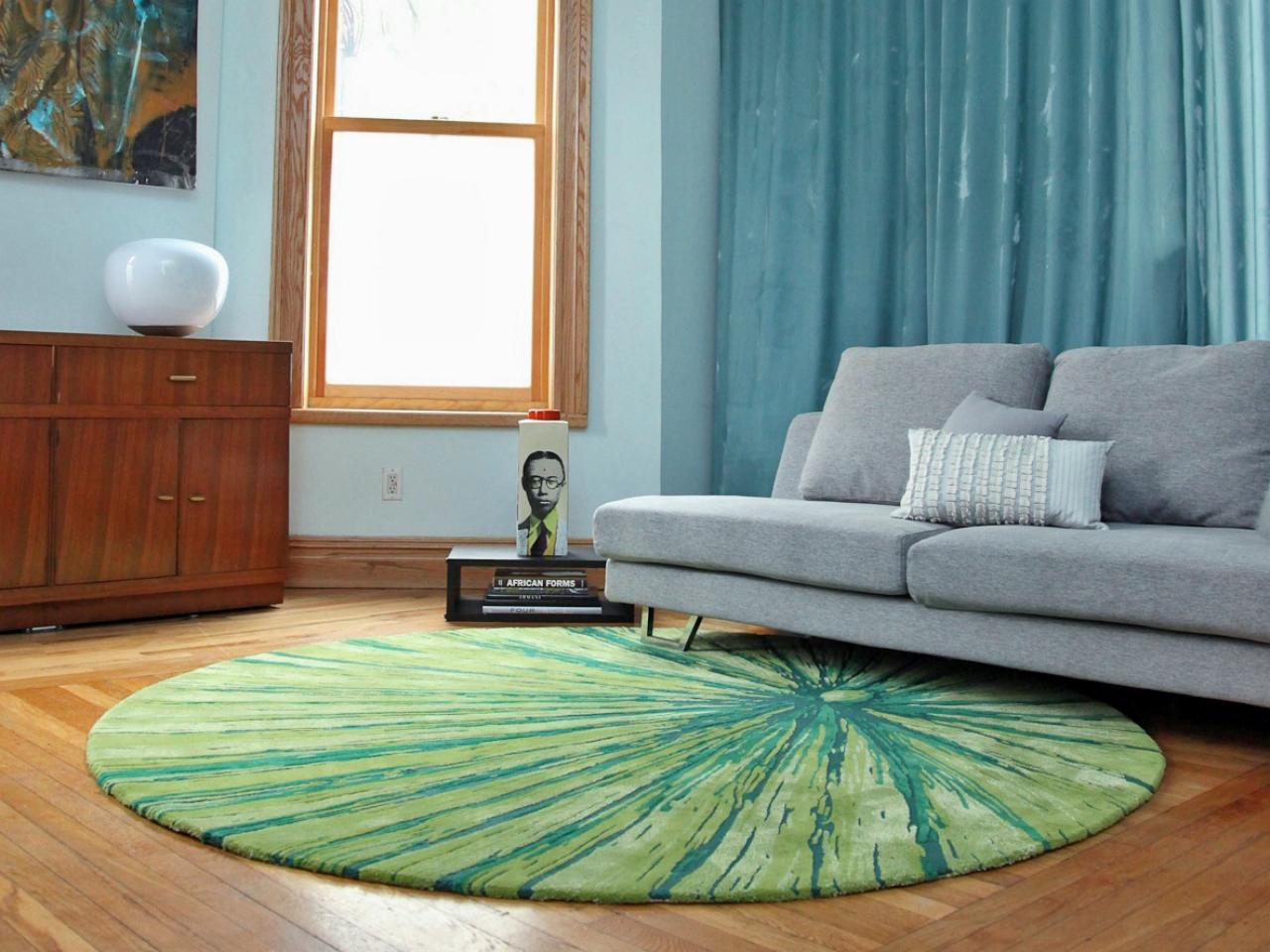 4. Rug Under the Dining Table
The first and foremost rule that you should be following when getting a rug for your dining room is that it must be large enough so that the chairs don't slide off when moved out.
Apart from this, the shape of your rug depends upon the shape of your dining table. If the table is round, go for a circular rug, alternatively, for square or rectangular tables, rugs of the same shape would look well.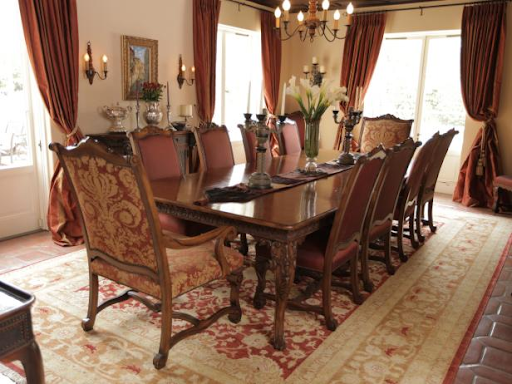 5. Shape of Rug for Children's Bedroom
When working with a child's bedroom, try investing in circular modern rugs, since they are more fun and help create a soft look.
However, if you're decorating a bedroom that's shared by two children, a rectangular rug can fit perfectly between the two single beds.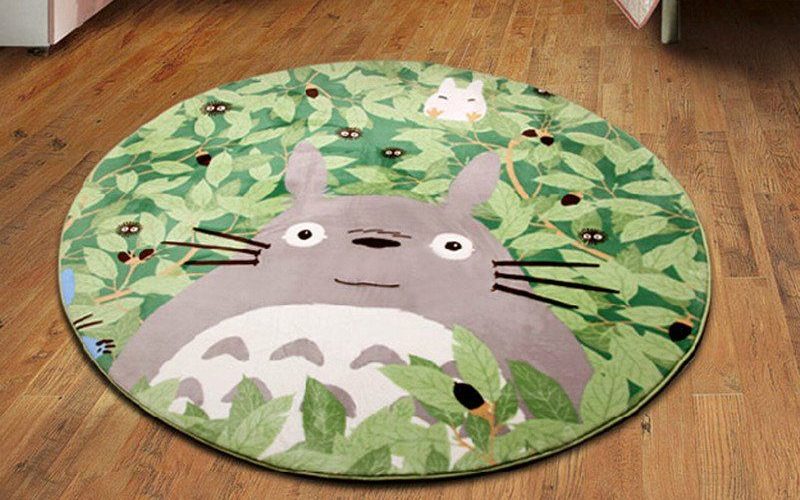 6. Rug Shape for the Kitchen
In most cases, rugs for kitchens tend to be runner-like and more rectangular. That's because most home owners want to keep it nice and simple when it comes to a busy area such as kitchen.
So, avoid going for larger rugs, as they take up a loot of room, which isn't a great idea for a place that involves a lot of food items that can get hard to clean.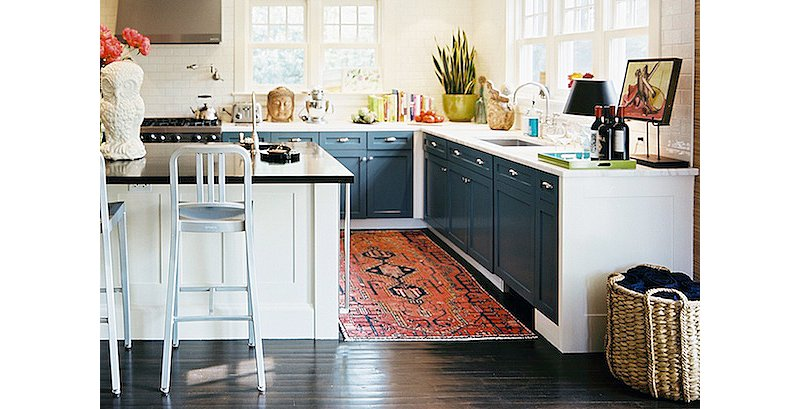 Lastly, remember that when it comes to interior décor, being creative while you follow some basic rules can always do the trick!
By - 20 May 2020