Are you a carpet lover?
Does your heart beat faster at the sight of an alluring rug?
Do you often find yourself bewildered by the stark symbolism woven in handmade antique rugs?
If the answer to all the above question is yes, then you must also already know that nothing drives compliments better than a handmade Chobi Ziegler rug crafted by master weavers from the culturally rich land of Pakistan.
And you what's the best thing about Ziegler handmade rugs?
The fact that they can blend in with any kind of décor and add a finishing touch to your well-adorned and aesthetically appealing living room.
Curious about other features that make a Chobi Ziegler rug stack up against other handmade Persian and Oriental rugs?
Keep reading and have look at the characteristics that make Ziegler rugs an investment that's worth it: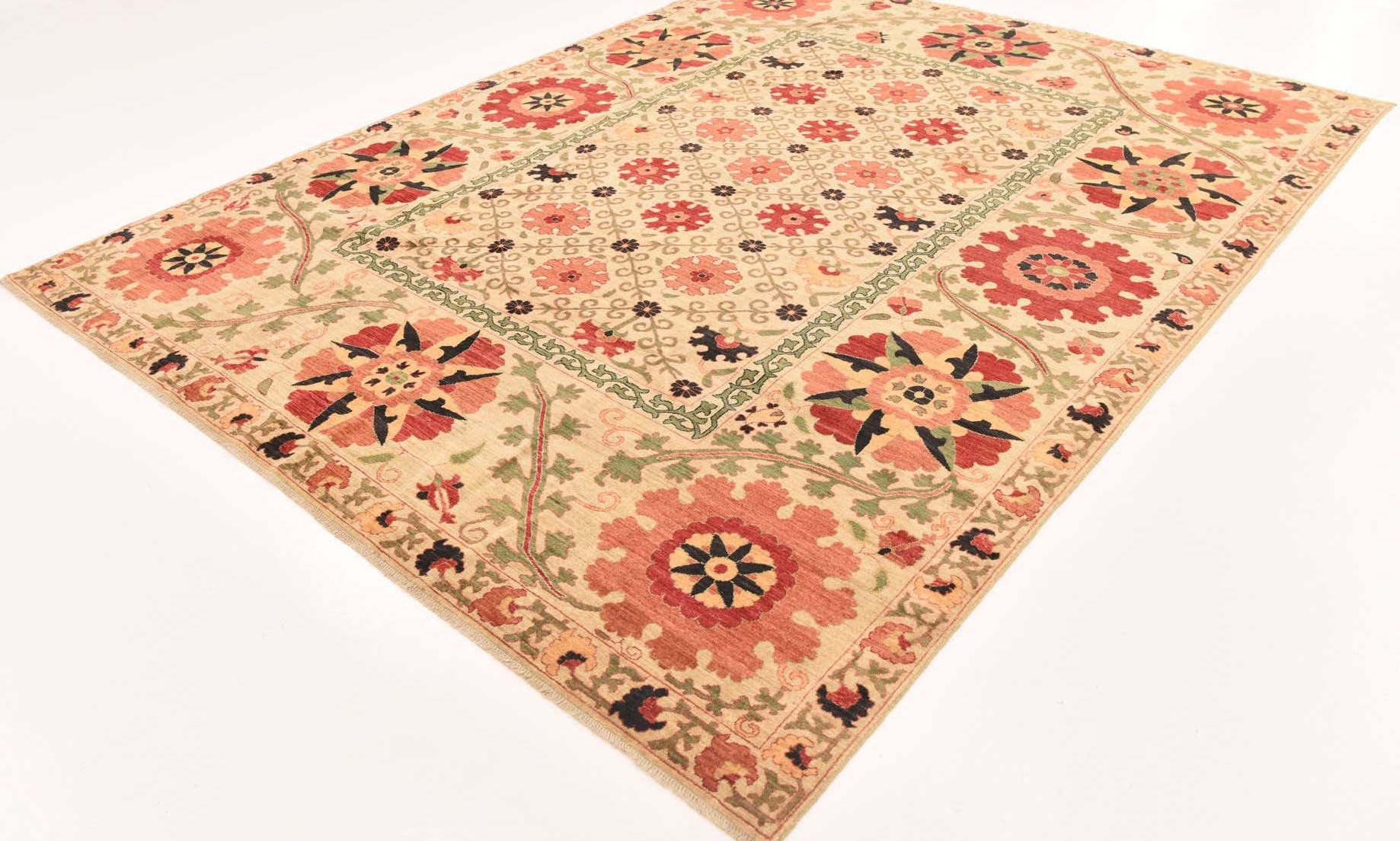 Chobi Ziegler Rugs – Durability that Exceeds Your Expectations
In terms of durability and longevity, no other handmade Persian or Oriental rug could be compared to a Chobi Ziegler rug's ability to last longer than expected, provided that you take proper care of it, of course.
What makes them so tough to beat?
The thick wool imported from New Zealand and hand-knotted to perfection.
In addition to this, the wool is dyed with organic pigments that DO NOT BLEED at all!
To achieve a flawless antique look, the rugs are left in sun for their natural dyes to fade.
Another thing that adds up to their durability is the weaving techniques employed by the skilled Pakistani craftsmen. These hand-knotting techniques have been passed down through generations and are, to the present day, preserved by the artisan groups of master weavers.
Plus, the knot count of Chobi Ziegler rugs is also generally high, which makes it even harder to wear off over time.
The Soft Touch of Finest Wool
The weaving techniques and materials used to make hand knotted Ziegler rugs doesn't only add to their beauty and durability, but also makes them feel incredibly soft and velvety.
After the wool is dyed and the carpets crafted, the makers further stonewash their productions with hand, to not just mute the colors, but also enhance the silken smoothness of the luxurious Chobi Ziegler rugs for sale.
The Color, the Color, the Color
Apart from the softness of their texture and the unparalleled quality of Pakistani craftsmanship, the Ziegler rugs are truly beyond comparison in terms of their color schemes and tranquil shades.
The thing that nearly all carpet lovers like the most about Chobi Ziegler rugs is their muted colors and antique look, that, as we just mentioned above is achieved through placing the rugs under direct sunlight and stonewashing.
Here's what an antique Ziegler rug for sale looks like: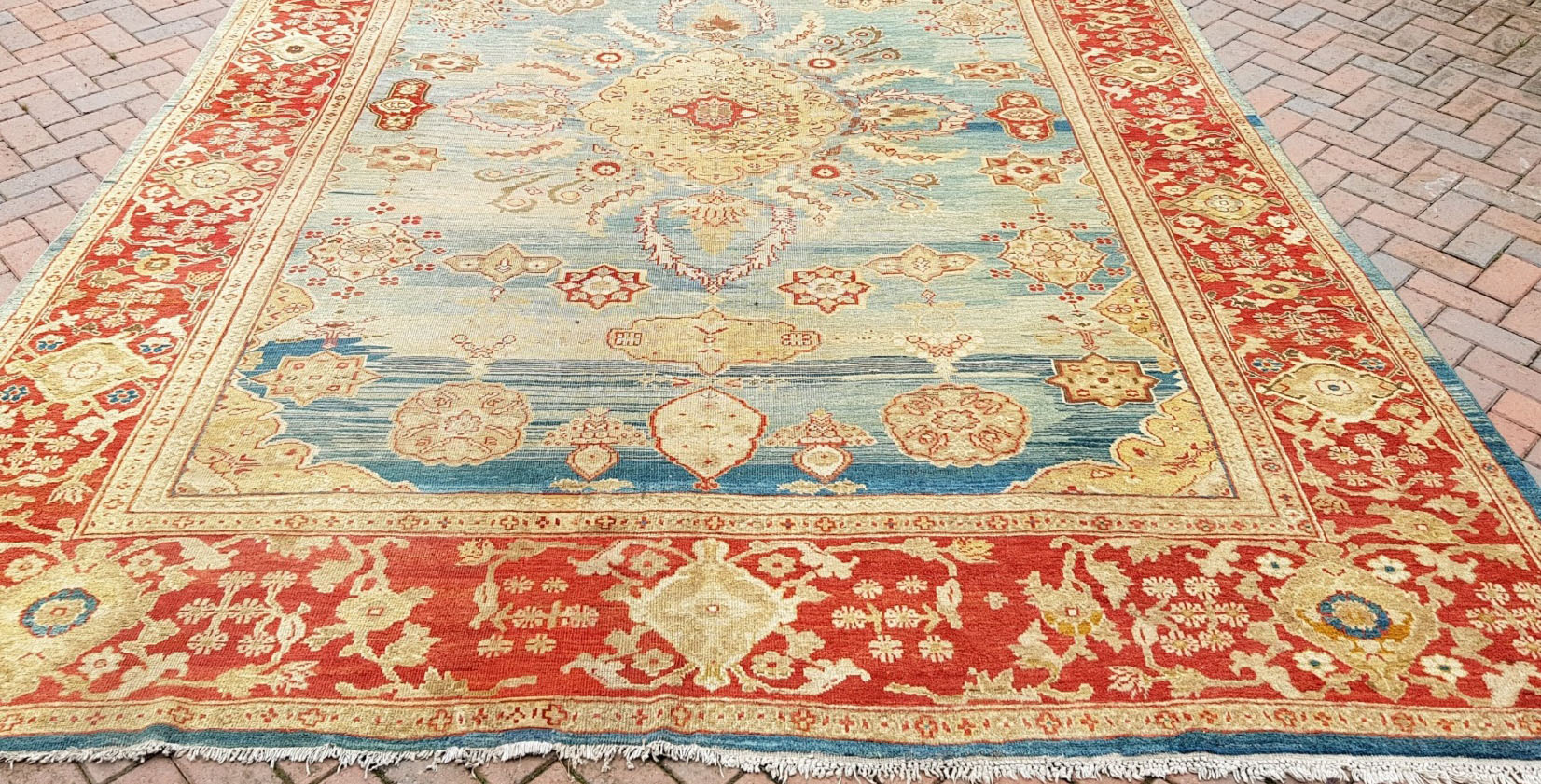 And another one: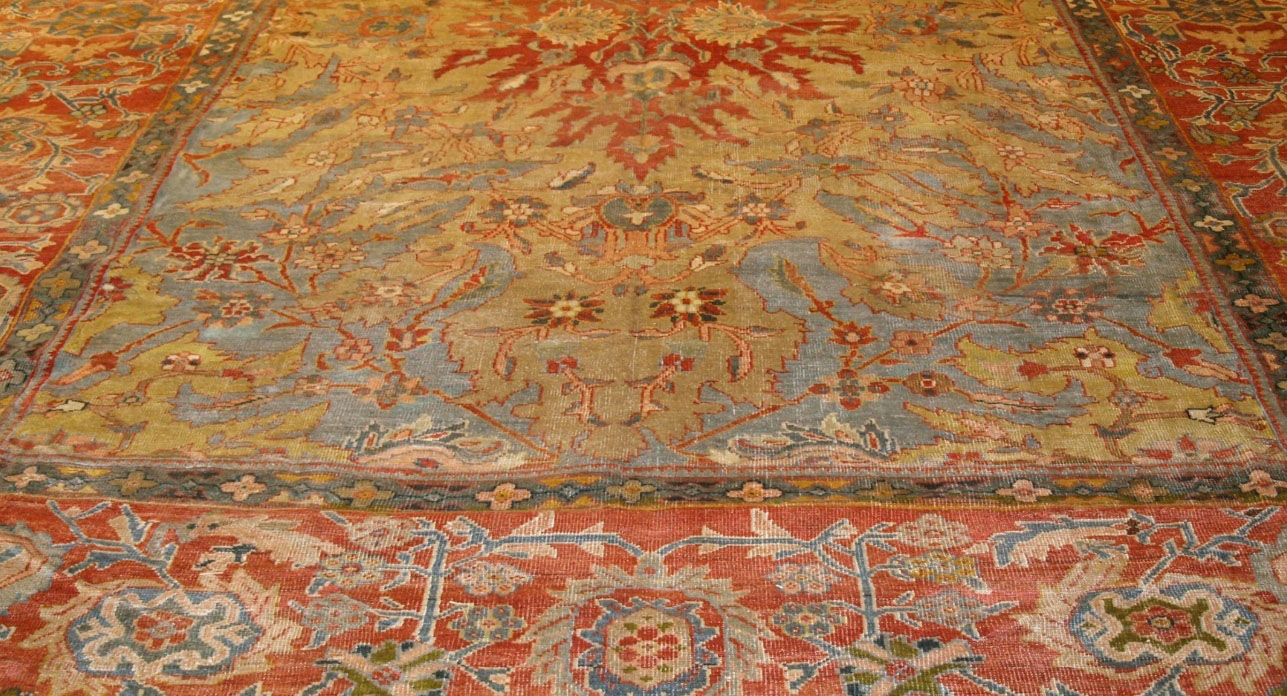 The Captivating Patterns and Charismatic Designs
You know what the natural beauty of Chobi Ziegler rugs really lies in?
In their alluring and delicate floral patterns!
Unlike most of the tribal rugs that feature geometrical shapes and are dominated by strictly traditional styles, a Ziegler rug is filled with intricate floral details and designs that are modern in a way to fit in with contemporary interior.
These floral motifs are usually in the middle and the borders of these magnificent rugs, and they exude an aura of diaphanous elegance unlike any other handmade rug.
The best part is that handmade Chobi Ziegler rugs for sale come in a lot of different shapes and sizes. Plus, you can also order a Ziegler rug online!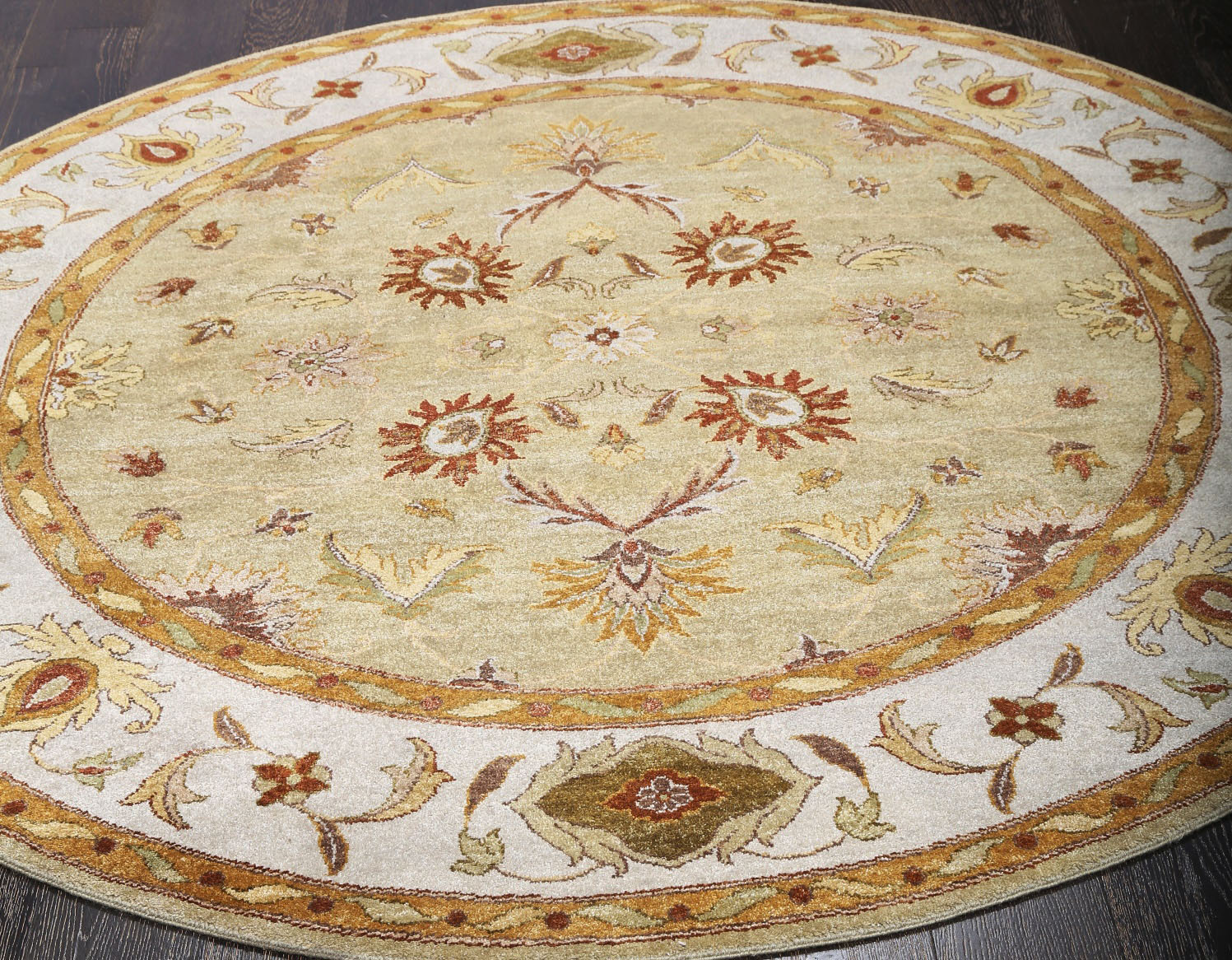 The Legendary History of their Origin
The history of hand-knotted Ziegler rugs is another cool thing about them that adds up to their uniqueness and value.
Their origin took place in the Arak province of Iran, where the Irani craftsmen designed these rugs with the Western market in mind.
Today, Ziegler rugs are crafted at a large scale throughout the Persian region, and exported to a huge number of Western countries where these intricately woven artifacts are increasingly popular for their alluring splendor.
So, decorate the floor of your personal space with a Chobi Ziegler rug and watch your guests stare in awe!
You can even get a Ziegler rug custom designed to perfectly match, as well as compliment the interior of your lovely home.
By - 26 Feb 2020