Clearance Rug Sale—GET UP TO 40% OFF on ALL Rugs
Don't wait. The time will never be just right to shop your favorite rugs online on unbelievable prices. Whether you are looking for Pakistani rugs or Oriental Rugs, bring them home on a HUGE discount. Our clearance prices are no exception. Our original prices are reasonable. When they lowered for clearance, you are guaranteed to win an amazing deal.
However, clearance rugs are not available for long. So hurry up to step towards a huge saving!
Rugs By Category: Clearance Rugs
3 results. Displaying 1 to 3.
sale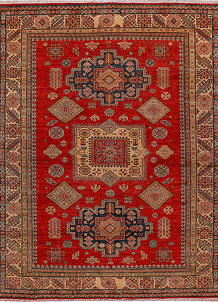 sale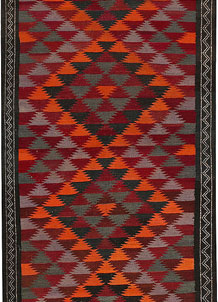 sale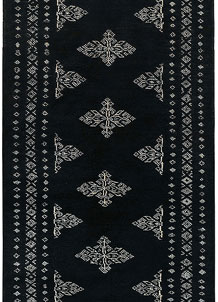 Clearance Rugs
Save big while shopping rugs online at QALEEN. Thanks to our lucrative discounts and deals! Our handmade rugs are available at jaw-dropping prices. At these prices, rugs won't last long!
Hurry up! You can say us thanks later.
SHOP RUGS AT GREAT PRICES BEFORE YOUR NEIGHBOR CAN GRAB THEM!
The more you wait, the more you are likely to lose the deal. Again, all deals last as long as the stock is available. You don't need to worry about quality as we have picked the best rugs for you.
WITH GREAT PRICES COME GREAT RUGS!
You not only save big on your clearance handmade rugs but also enjoy the features that come with our every product. Here we have rounded up the USPs of your rugs.
Top-Notch Craftsmanship:
Our rugs are made of high-quality fabric and can last for years. Plus, they feature the superior artwork that will soothe your eyes. Don't worry if your toddlers or pet run over them carelessly. They are easy to maintain and easy to clean.
Safe:
Our most rugs are made from natural fibers and vegetable dyes. Therefore, they are less likely to cause allergy as they are free from toxins and allergens.
100% Handmade Rugs:
Our beautiful Modern rugs are made by skilled weavers. No wonder why each rug looks unique and has a different story to tell. The rugs are directly shipped to our warehouses from the remote villages and tribal areas located in Afghanistan, Pakistan, India, Nepal, China, and Turkey.
Secure Shopping and Easy Returns:
With our encrypted website and hassle-free return policy, we ensure a safe and enjoyable shopping experience with us.
Free US & International Shipping:
No delivery charges for the United States and all over the world! Enjoy free shipping on all orders. The order will be delivered within 4-6 business days.
HOW TO TAKE CARE OF YOUR RUGS
Rugs, whether they are Persian or contemporary, bring beauty and grace to your space. They also need a high level of care when it comes to handling. Here's how you should take care of your rugs.
Rotate Them Often:
Make sure to rotate your rugs one to two times a year. However, it requires you to rotate them after every month if they are placed in a crowded place. It will keep your rug in shape as well as maintain its appearance.
Protect Them from Sunlight:
Exposure to the sun can fade the color of your rugs. You should place them in the area away from sun exposure. However, you can hang your rugs to dry out every 6 months to protect them from moisture.
Opt for Professional Washing:
The rugs which are professionally washed after 3 to 5 years have an extended life and are more comfortable to use.
Place Your Furniture Away from Area Rugs:
Heavy furniture can crush the fibers and create dents as well. It is better if you use furniture coasters to prevent damage to the rugs. Or they can be placed away from the rugs.
Use a Rug Pad:
Rug pads increase the life of your rug as they provide cushioning and softness. They also prevent slipping.
QALEEN—THE HOUSE OF HIGH-QUALITY HANDMADE RUGS!
Explore here a wide range of rugs for every room in your home. QALEEN is your dependable source for all types of rugs. We offer over 15,000 rugs from the skilled weavers at the reasonable prices. Our all products are backed by a money-back policy and a guarantee. Shop your favorite rug now and we'll deliver them directly to your home free.