With our team of talented, skilled, and highly experienced craftsmen, you can customize
your rugs your way and get them delivered to the doorstep of your
aesthetically well-decorated home!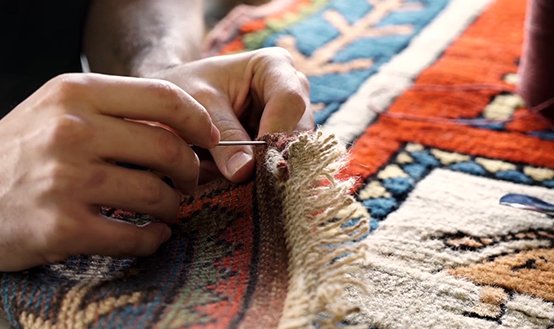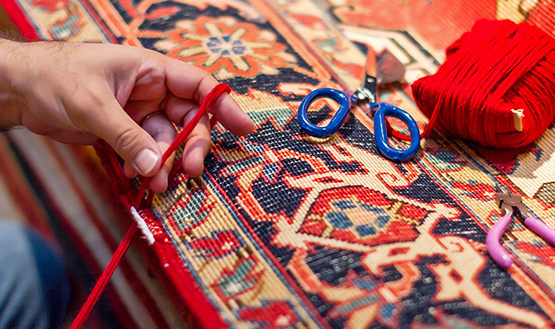 The Perfect Design. The Perfect Rug
---
Qaleen brings you a hassle-free, simple, and quick procedure for having your rugs custom made by unprecedented and exceptionally skilled Pakistani craftsmen.
You can now make your living space even more flawless with the magical mastery of weavers who can adapt and create any design to suit your particular needs and requirements.

So, if your personal space follows an eccentric theme that calls for a custom-designed floor cloth, we can help you personalize your own rug online in a few simple steps!
Unprecedented Designs
that Speak Quality
Design is never a destination, rather it's a journey of creativity towards perfection.
At Qaleen, we strive to ensure that you achieve the refined exquisiteness that you crave for, in your personalized hand-woven rugs.
With our artistic team of carpet weavers who have devoted their lives to the art of weaving symbolic patterns out of naturally-dyed fine-quality wool, you can give shape to your ideas and imaginations, and then place the elegantly designed pieces of art in the heart of your lovely home.
We specialize in designing rugs that not only meet your needs, but also fulfill all your expectations regarding quality. Our expert carpet makers understand the importance of knotting excellence in each bit of your uniquely-designed rug for an art piece that resonates brilliance.
All the rugs at Qaleen are made with fine wool and meet the standards of quality that you expect in a skillfully-woven handmade rug.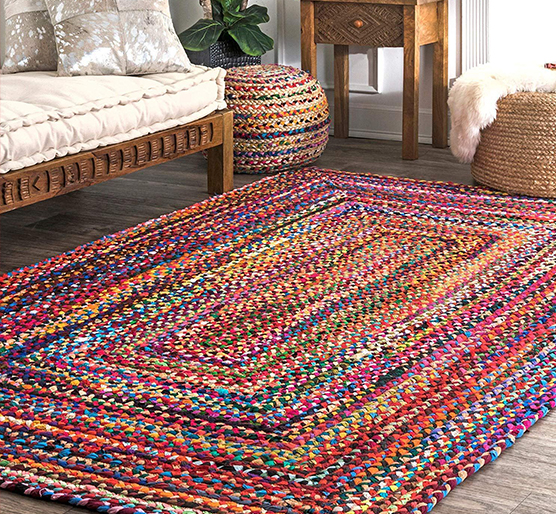 How to Design Your Own Exclusive Custom Rug Online?
---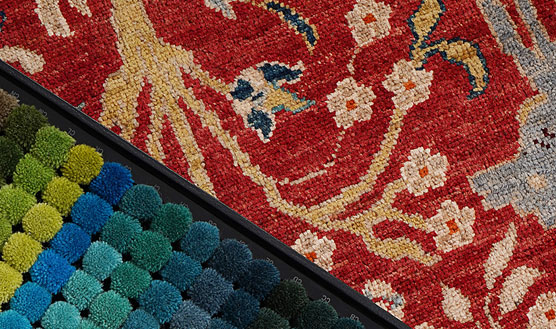 We're proud to offer our valued customers with the option of designing their own distinctive rugs while sitting in the comfort zone of their own homes.
You can custom-design your rug either by simply choosing one of our remarkable designs and getting it made in your own preferred size, shape, color and material, or you can completely get your own rug designed by providing us with an image of what you want.
After all, when it comes to custom hand-made rugs, there's always an endless array of possibilities. And our team of talented Pakistani and Afghan craftsmen are here to make all your rug-dreams come true!
To order a custom rug that reflects your actual self and showcases your love for traditional yet unconventional patterns, just follow these easy steps:
Step 1:
Enter the size you'd want your rug to be. Add the measurements of width and length in either inches or centimeters.
Step 2:
Select the kind of material you'd prefer for your exclusive handmade rug.
Step 3:
Select the desired shape for your custom rug.
Step 4:
Upload a picture of your dream -rug
Step 5:
Get an email quote for your rug .
Step 6:
Pay and let our skilled weavers work their magic.
Explore your sense of creativity and get the perfect custom rug designed to match with your eccentric living space!