When in the world of tribal rugs, you're most likely to find yourself surrounded by the alluring craftsmanship of master weavers, majorly from the Eastern part of the world.
And as you might already know, the land of East is famous for its rich cultural heritage and tradition that's infused with vibrant colors, beautiful designs, and utterly exquisite patterns.
A fine specimen of the aforementioned and highly acclaimed eastern artisanship, Ziegler rugs exemplify the talent, skill, and expertise of weavers who've devoted their lives to the particular art of fabricating floor cloths.
But that isn't the only thing which makes handmade Ziegler rugs so special.
Curious to learn more about the infinitely irresistible and unique Ziegler rugs?
Keep reading!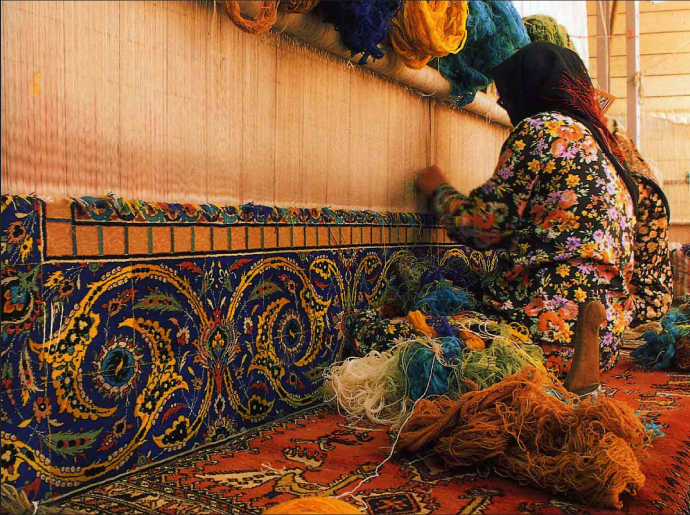 History of Ziegler Rugs – The Entwining Tale of Unparalleled Mastery
Unlike the names of many other tribal rugs, Ziegler rugs aren't named after a city or tribe, rather their name is descriptive of their unique design pattern, as well as the style of weaving.
The rugs are also often referred to as Peshawar rugs or Chobi (which literally translates to wood in Farsi and is a reference to the natural vegetable dye used for the rugs). However, Peshawar isn't the city where the weaving of these alluring floor cloths first began.
Then where did the Ziegler rugs originate from?
The artists of Iran, those from the Arak province, were the first ones to design and craft Ziegler rugs, which are now widely made throughout the Persian region and exported to a huge number of western countries.
Wondering who familiarized the West with these valuable artifacts of the East?
Well, it all began when a UK based German company named Ziegler and Co. commissioned the making of Ziegler rugs in the year 1883. The company recruited master weavers from Iran to craft rugs that had softer tones are were more subtle than the normal tribal and oriental rugs that exemplified the rich Persian culture.
The aim was to sell these exclusively made high-quality handmade carpets in the Western market, and that's how Ziegler rugs were born and exported overseas for the very first time, which led to their increased popularity, as well as that of all Persian and Oriental rugs, around the world, especially in the European countries.
Today, these magnificent handwoven rugs are a hot commodity in the international market and significantly impact the exports of carpets from countries including Iran, Pakistan, and Afghanistan.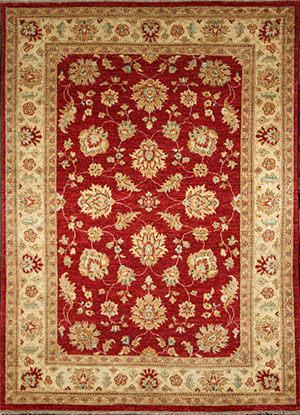 Materials and Techniques that Emanate Opulence
Similar to the traditional oriental rugs and carpets, Ziegler rugs are made of pure wool that typically has a cotton foundation. However, silk is also often used by weavers, just to add a bit more extravagance to the already charismatic woven pieces of art.
The fine-quality Ziegler rugs are occasionally made of wool that's imported to give the carpets a smooth finishing and sleek look.
About the weaving techniques, these exquisite floor cloths usually use Persian knots and Mori knots, and have an incredibly high KPSI (Knots Per Square Inch), which makes the rugs extremely strong and contributes to their quality of lasting longer than you expect.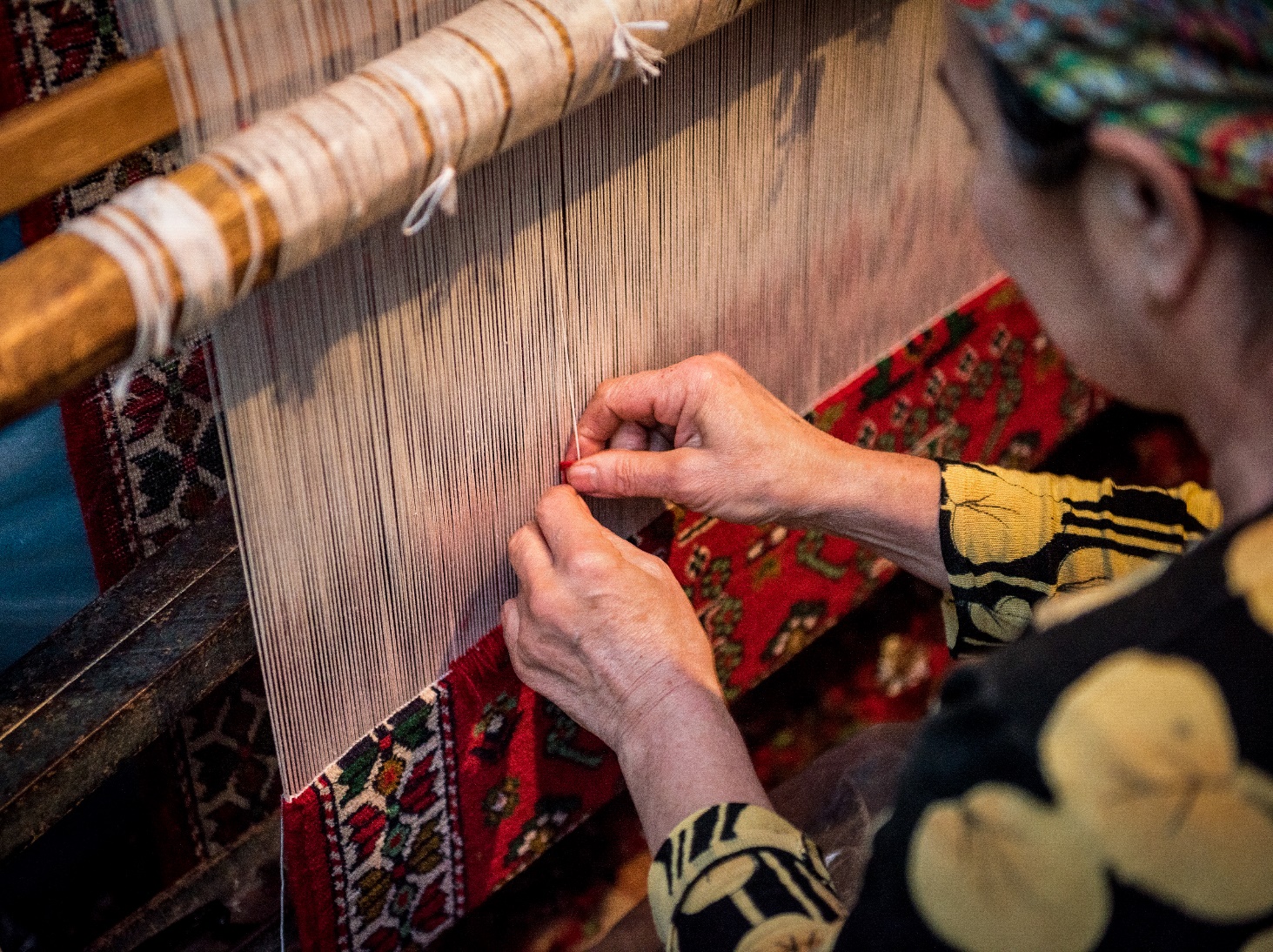 Colors and Designs that Speak for Themselves
The skillful carpet weavers of South Asian countries are known to use natural dyes to give their carpets a color of originality fused with tradition, as well as their rich cultural heritage.
Ziegler rugs, in the similar manner, are woven out of wool that's dyed with pigments made from natural materials, such as vegetables and plants found in the surrounding regions.
Nevertheless, as mentioned earlier, unlike the typical oriental and Persian rugs, most Ziegler rugs express soft shades and subtle hues that better suit the taste of West. Generally, the colors include shades of beige or ivory in combination with darker colors in the background, such as blue, red, brown and yellow.
These color combinations further compliment the unique designs and patterns of the famous rugs.
Moreover, the rugs often also undergo a process known as stone washing. This involves leaving the freshly woven carpets in the sun for several days which gives them a distinct finish and an antique appearance, while further softening their colors.
Coming to the design, the rugs feature a dense artwork with thick borders in the frame. Within the frame, a Ziegler rug's body is filled floral details, curvilinear and circular designs.
In a sense, a Ziegler rug has its own distinct aura of sophistication. Designed with the Western market in mind, you won't likely find a setting that couldn't be made better with a fine, captivating, and utterly unique Ziegler rug.
In addition to this, what's makes these rugs even more popular is the fact that they could be found in a number of different sizes and shapes.
Starting from small area rugs measuring 3 x 5 feet, to large carpets with a measurement of 15 x 20, you can always find a Ziegler rug for sale that would perfectly suit your well-decorated living room.
So, get your hands on one of these fine beauties of the East, and make your personal space even more special!
By - 14 Feb 2020