There's something conventional about decorating with rugs, yet every rug style, shape, colors, and designs are unique in their own way.
The rug you choose for your home depicts your personality, the things you want others to see, and the themes you prefer. A round handmade rug is sure to give off a more playful and bouncy vibe in comparison to the traditional rectangular or square handmade rugs.
But, the act of purchasing a round rug brings along the question of its placement.
How to pull off a round rug?
Read on to find out amazing tips by expert interior designers!
But first, let's talk about all the reasons why it may be a good choice to prefer round rugs for sale over the square, rectangular, or oval ones.
Why Get a Round Rug for Your Home?
Even when featuring the most traditional of design patterns, such as in the case of Oriental rugs or Pakistani carpets, the round shape in rugs has a unique touch to it.
Wherever you may place it, a round handmade rug can instantly uplift its surroundings and add a playful vibe to the entire décor.
However, it can be a bit tricky to arrange your furniture around a round area rug. But don't worry, these home styling inspirations are just what a round rug owner needs:
Adjust Your Furniture on Top of the Rug
The most striking and unexpected feature of a round rug is the fact that it's a welcoming shift from the conventional rug shapes and styles. Whatever the nature of your floors, walls, furnishings, and furniture may be, a round rug would always stand out, as it's doing in this image below: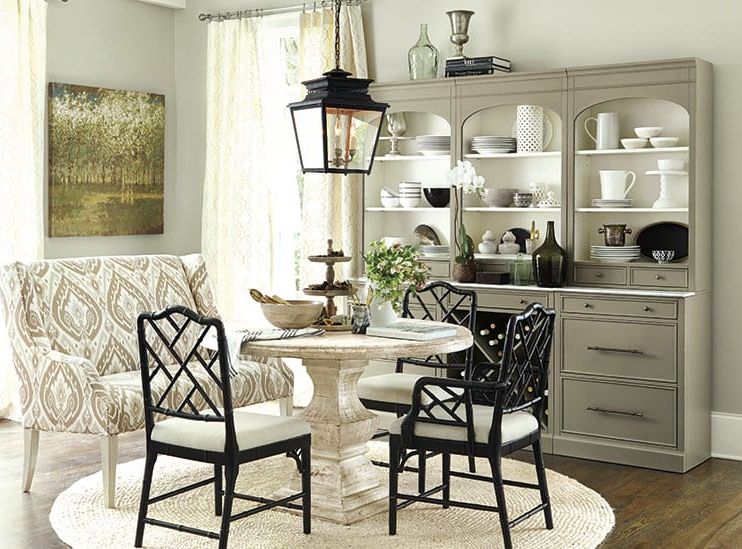 While placing your rug under a dining table such as this remember to make sure that your rug is of the right size. In other words, it should be big enough to incorporate the entire set of table and chairs over it. Moreover, check and ensure that there's some extra rug extending from all sides so that the chairs won't slide off of the rug when pulled out. Remember, no one wants to sit on an unbalanced and wobbly chair while they're having dinner.
The 'Round Rug' Space
Do you wish to have a peaceful reading spot near the window but find it hard to adjust the furniture there? A round handmade rug can be used as the anchor for your décor!
Plus, it's easy t play with round rugs in spaces such as these, where you need to put less furniture items.
For instance, have a look at this image below: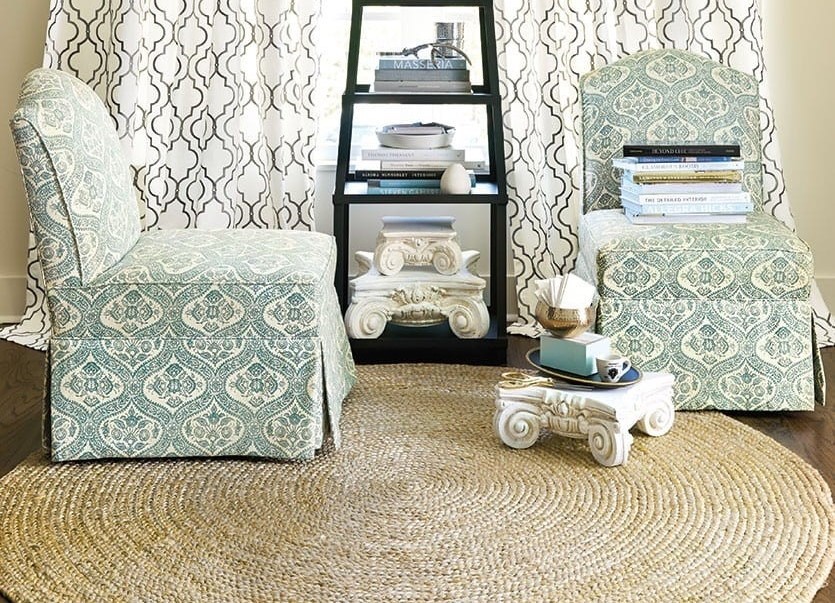 The chairs are quite traditional, yet the round rug creates an eccentric look that instantly brings attention to itself without appearing too overwhelming, chaotic, or cramped up!
Larger Round Area Rug in a Spacious Round Room
If you ask us what is the best spot for a round rug, we'd share a long list with you. But when it comes to defining the perfect spot for a round rug, it can be nothing other than the very center of a round room!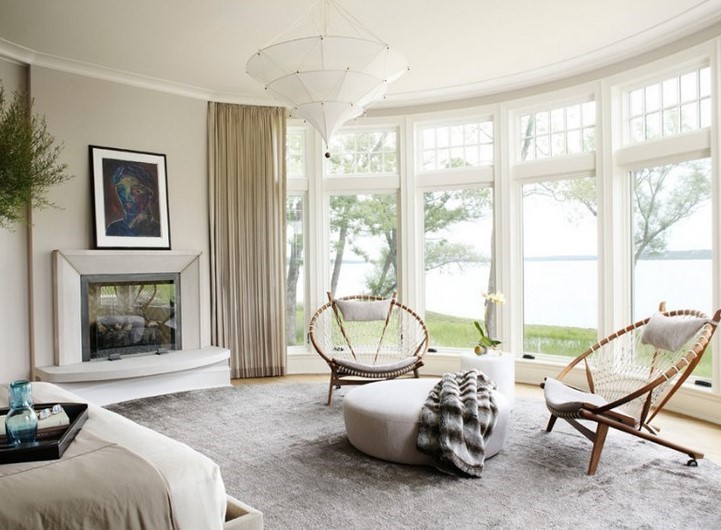 However, before you go with this décor style, don't forget to take proper dimensions of your room so that you don't accidently get a rug that's too small or too big.
In case of a rug that's smaller than the size needed, you can either return or exchange it, or try the latest rug layering technique by placing the round rug over a larger area rug to cover up the empty space.
While you're at it, make sure you know the do's and don'ts of rug layering!
A Round Rug Under the Bed
When we say round rugs look great under round furniture, we don't mean you can't pull off a round rug if the bed you have isn't round!
The trick to placing a circular rug under a rectangular bed is finding and buying the right size of carpet – jus big enough to extend outwards from under your bed, but not too big to make the bed appear small.
Have a look at this room for instance: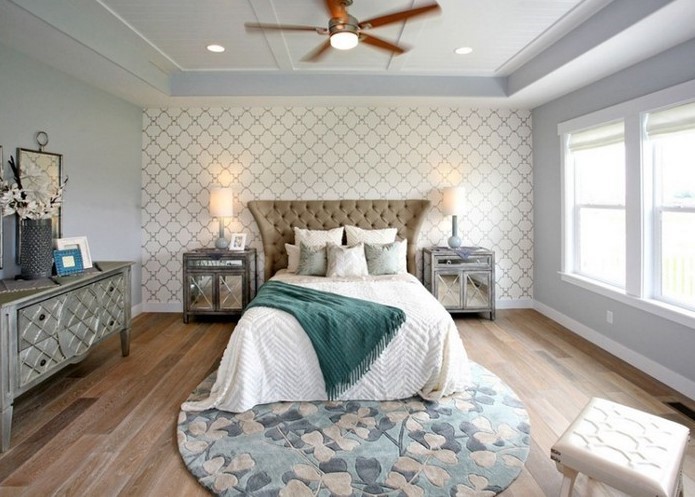 Also, we love how well the colors and design of this modern rug go with the remaining décor!
Bring a Small Round Area Rug to Use
Modern spaces and minimalistic decors are all about trying and testing what works for you. If you're thinking a traditional handmade round rug, such as an Oushak carpet won't be able to find a spot in your neat and clean modern décor, think again!
A traditional rug can be your very first step to creating a unique transitional décor look, and adding a touch of warmth to the otherwise plain and cold living space.
In this design, we love how gorgeous the contemporary décor items look when paired up with this heavily patterned traditional round rug.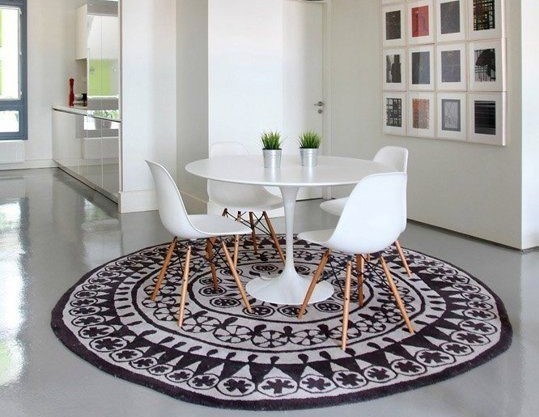 A Round Rug in Your Living Room
A round rug under a square center table? Sounds difficult but t can be worth trying!
Here, in this living room, we see all the furniture items are either squarish or rectangular. There's nothing too round about anything in the entire room, except the larger round area rug adorning the floors. But how great does this look?
A crystal chandelier over it and you'd have a dreamy living room décor look completed!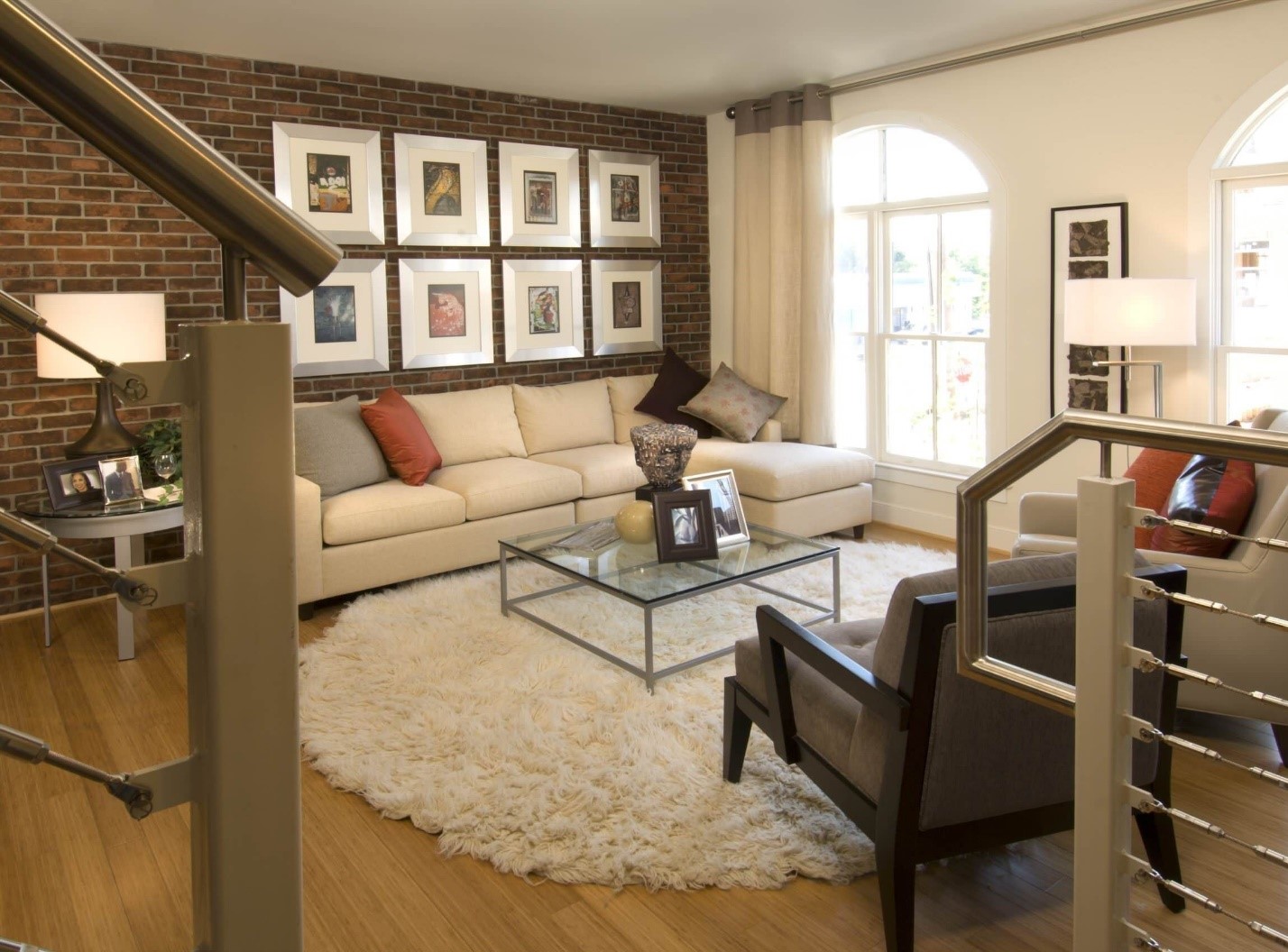 All in all, you may be afraid of bring a round area rug in your home, but now you know it's not that hard to place a round rug after all!
Anyhow, if you're still not sure about the placement of a round handmade rug in your living room, bedroom, entrance, bathroom, or in the kitchen, we've also talked about the best spots for a round rug in one of our décor blogs!
Lastly, if you're investing in an expensive handmade rug, make sure to keep it clean and out of direct sunlight!
By - 20 Apr 2021