Still placing rugs the old traditional way? Why not try something unique and trendy?
Rug layering has recently become a popular style trend that not just looks creative, but can also help you:
Make use of a rug that's not big enough by placing it on top of a larger one.
Avoid having to replace and old rug or carpet just because of a stubborn stain or a bit of wear and tear.
Create a fresh look by mixing up what you already own instead of investing in something new and expensive.
Add more texture and colour to your space.
So, if you're thinking of layering up those woven beauties, we've got some expert tips from professional interior designers!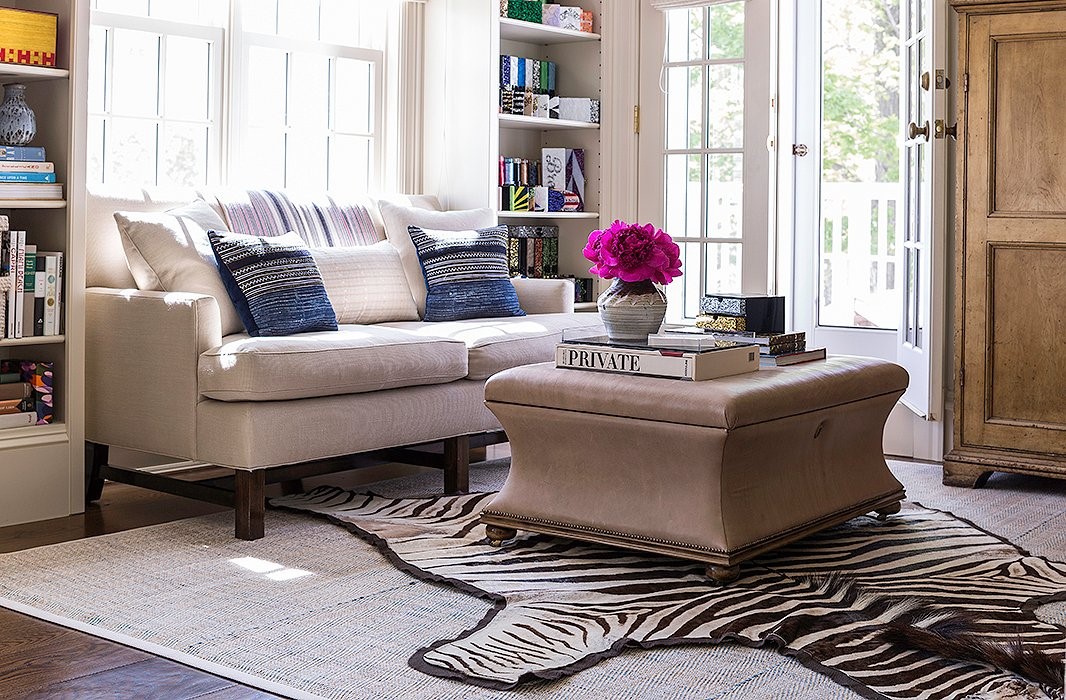 This goes without saying, a rug can either make or break the entire look of a room. Which is why, there're various important factors to consider while choosing a rug.
But even if you have the perfect rug, it doesn't mean you can have the perfect look, unless you pair up the woven artifact with just the right kind of décor items, furnishings, and furniture, as well as position it in a way that's aesthetically appealing yet practical.
All of this becomes even more important when you're trying out rug layering. Because not only do you have to pick multiple rugs, you have to make sure that they all look great together as well, something that can't be done without tips from professional interior designers.
Rug Layering Do's
Whether you're layering handmade Pakistani rugs over Bokhara handmade rugs, or are trying to spice things up with a Baluchi handmade rug, there're certain rules that you must always keep in mind, such as:
Go for neutral rugs on the bottom that can easily blend well with both warm and cool colours. Jute and sisal rugs often work really well and can be combined with either wool or silk rugs.
Compliment a unique piece of furniture by placing a small rug underneath. For example, placing a small rug under the coffee table can help subtly direct attention.
If you're decorating a large room, rug layering can keep the furniture from looking adrift and chaotic. By placing rugs, you can easily define zones and indicate seating areas.
When layering rugs that feature different design patterns, use the same colour family so you can effortlessly create an appealing contrast without clashing.
Try layering a patterned rug on top of a plain one, this helps keeping them from merging into each other.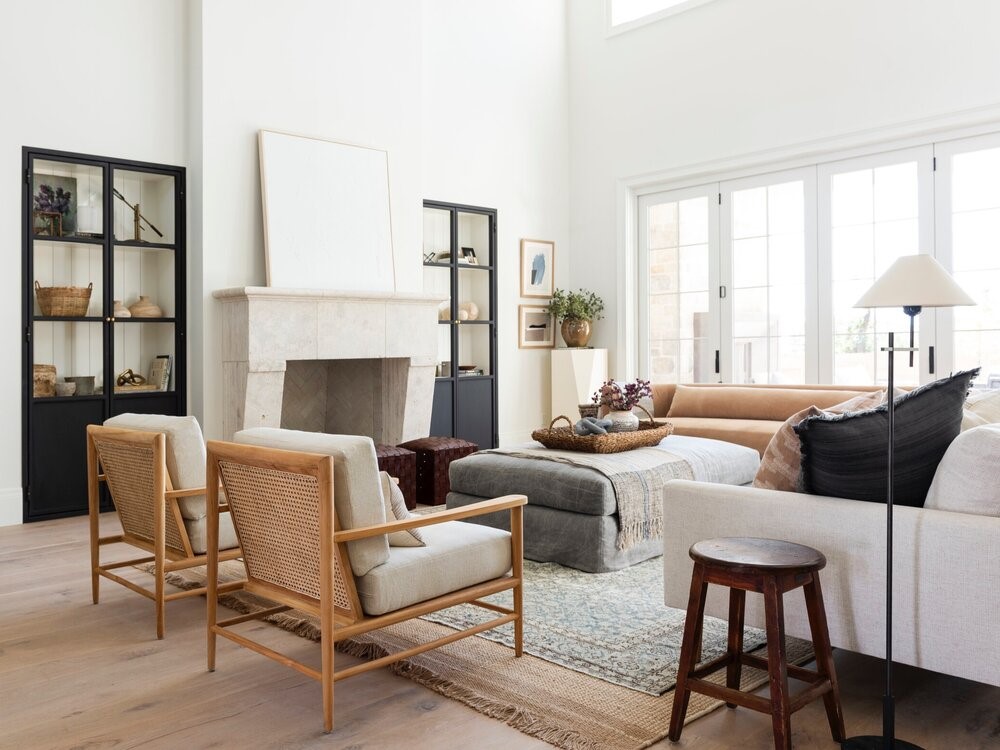 Rug Layering Don'ts
Rug layering is all pretty and cute unless you make any of these mistakes:
Use a high pile rug on bottom. This can cause your top rug to buckle and wrinkle instead of laying flat. So, always pick a low-pile or flatweave rug for the base, such as a Kilim, jute, or sisal rug.
Create a tripping hazard. It's always best to choose rugs with bound edges for a smooth transition. Again, flatweaves and low-pile rugs are the best option when it comes to rug layering.
Make the furniture unsteady and wobbly with high-pile rugs placed on top of each other. It's important to always create a flat surface for your furniture with low-pile rugs.
Create an overwhelming look with dark colours and bold patterns mixed up together. When layering your rugs, keep the rest of your décor in view as well. For instance, layering a bunch of Gabbeh rugs on sale may create a chaotic look, especially in a room that's already filled with bright hues.
Things to Consider When Layering Your Rugs
Now that you're familiar with the basic rules of rug layering, we've got some additional tips that can help keep things interesting without breaking the rhythm.
Whether you're layering an area rug on top of wall-to-wall carpeting, or placing multiple rugs over each other, here's how you can make this trendy rug placement technique work for you:
1. Consider the Colour Scheme
The main reason why rug layering has become so popular is because it allows rug lovers to play with different colours.
For example, if you're decorating a large living room, you'd obviously need a large area rug, but in some cases, a coloured rug can appear to be too much when it's covering a wide area.
You can easily solve this issue by using a neutral coloured rug as the base and placing a bold Persian or Oriental rug on top it. This won't just help keep things subtle, but it also creates a unique look while ensuring that the rug on top gets all the attention it deserves.
Want to layer colour on colour?
Consider your room's current décor and furnishings, then find rugs in shades that compliment each other, as well as all the other elements in your living space.
2. Play with Varying Patterns
If you're thinking of bringing together multiple patterned rugs, know that this can be a bit trickier as compared to the classical 'plain rug on bottom patterned rug on top' technique.
When using different patterns, try keeping the colours similar, so that the rugs would blend well with each other. If the colours and patterns both are of different intensity, the whole look would just fall apart and appear disorderly.
Also, try layering rugs with tone-on-tone patterns. This can help add character to the room without making the décor appear too overwhelming.
Apart from this, just go with your gut!
3. Pair up Different Textures
It's not just the colours and patterns that make rug layering fun, experiment with different textures and you can create an interesting look that's out of the ordinary.
For instance, a traditional wool handmade rug can look great when placed on top of a sisal rug. Similarly, cowhide or sheepskin rugs over jute look incredibly captivating.
Rug layering is all about playing with colours patterns, designs, sizes, shapes, and texture until you create something that looks great. So, just trust you eye, follow the basic rules, and do what you like!
By - 30 Nov 2020