Designing your own house interiors seem confusing as you have so much to consider, but it can also be worth giving a shot. You can experiment with numerous styles, patterns, and color combinations to create a distinctive look that aligns with your lifestyle.
In any way, no room is ready without a beautiful rug!
Want some reasons whether buying a beautiful Bokhara rug on sale is worthy of your investment or not?
This article provides you sufficient insights as to why Bokhara rugs have become the major trending style for home indoor decors.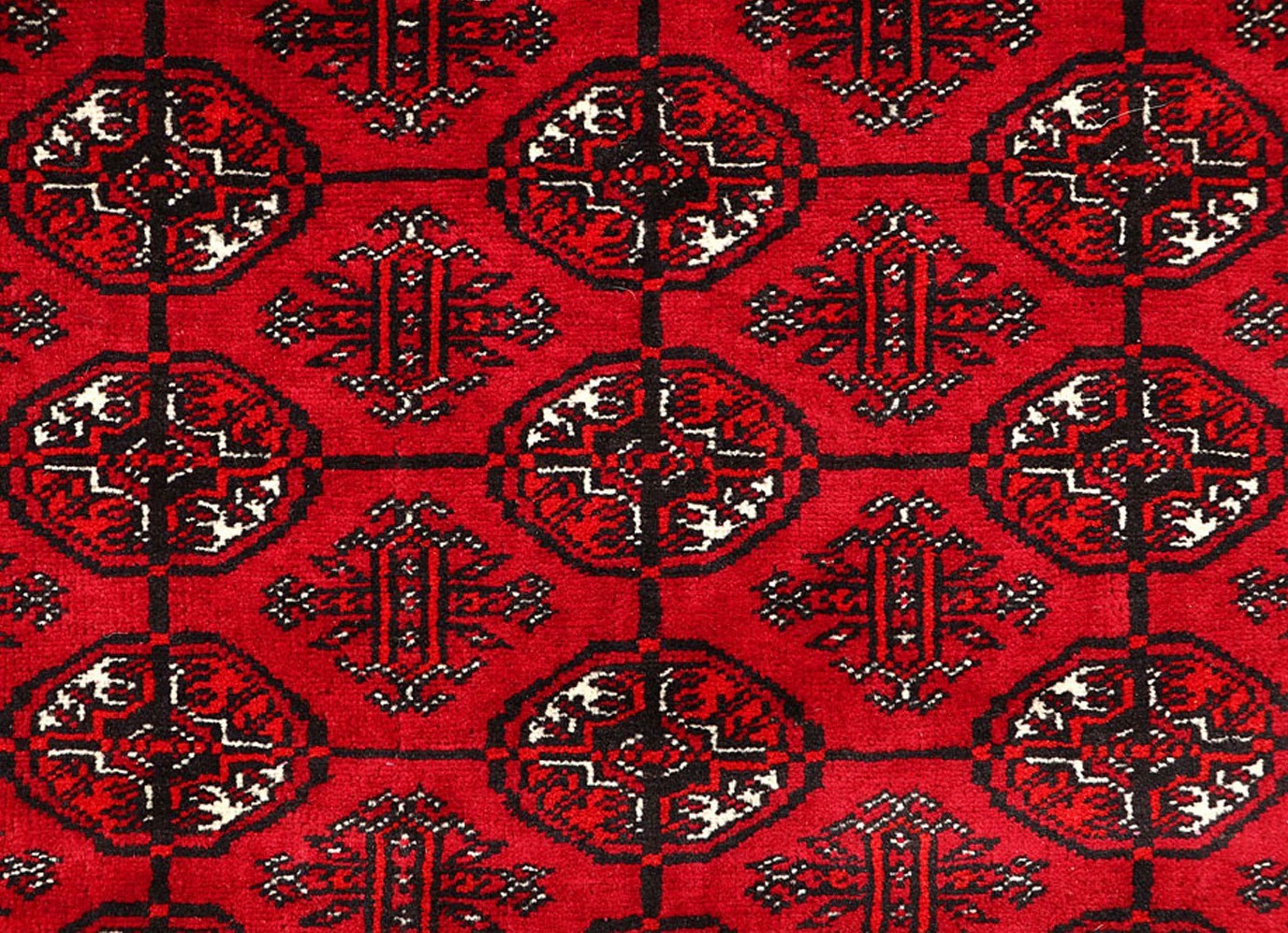 A well-crafted Bokhara wool rug defines your room, giving warmth and vibrancy while also making it feel more hospitable and beautifully designed.
The hidden symbolism contained within the exquisite geometric features of their designs is the most distinguishing attribute of good quality hand-knotted Bokhara carpets, which makes them a popular choice for homeowners around the globe.
If you're trying to purchase a handmade Bokhara rug, from an internet retailer, be sure it's a real one manufactured by expert craftsmen in Turkey, Afghanistan, or Pakistan.
Distinguished Types and Patterns of Bokhara Rugs
Yomut, Tekke, and Salor tribesmen are known for their top-notch weaving skills in the eastern sides of Asian countries. They weave some of the most popular kinds of Bokhara rugs and are in high demand all over the nation.
Tekke Bokhara Rugs
The most valuable oriental rugs are the Tekke Bokharas, which come in varying styles and attractive patterns giving your living room a sleek appearance.
The windowpane pattern is a defining element of these royal Bokhara rugs. This is made up of numerous rows of extended octagons connected, vertically and horizontally defining a social and spiritual significance.
Purchasing the Tekke Bokharas online becomes your ultimate partner of comfort and luxury, and will justify the price tag that comes with these well-crafted rugs.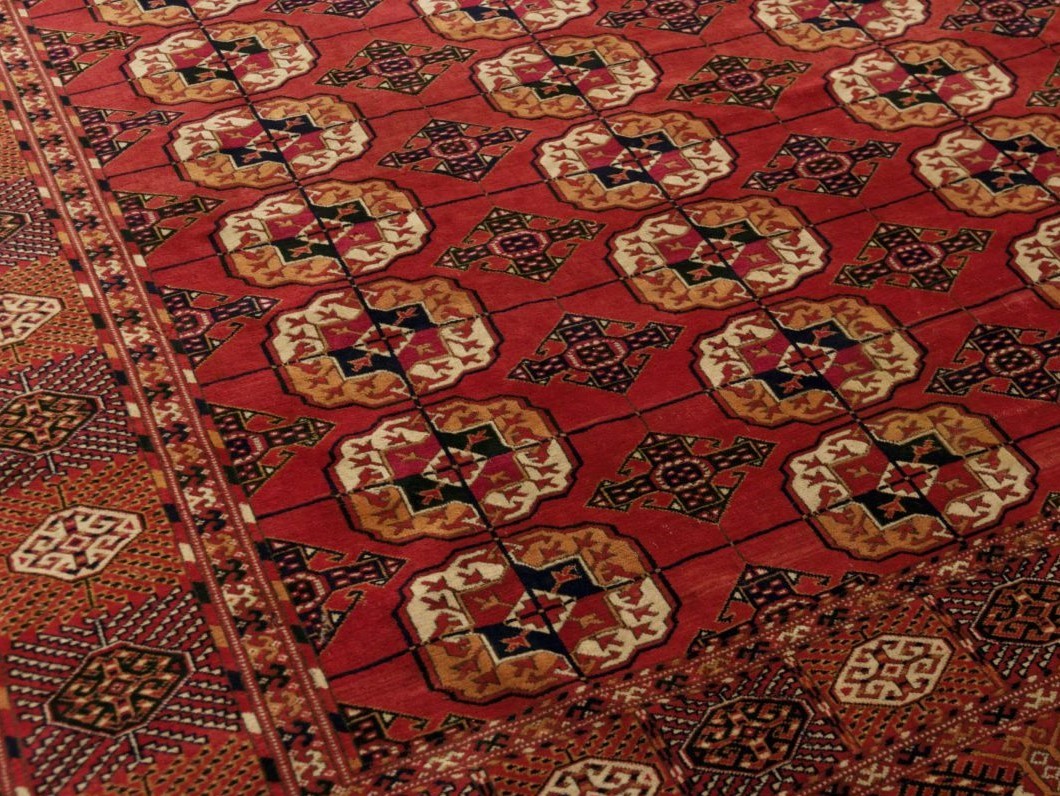 Salor Bokhara Rugs
Salor Bokhara rugs are distinguished by their intense, vivid crimson color and their floral patterns which are a staple for every home and can easily align with any furniture, resembling an all-in-one accessory for every room in your house.
If you're about to arrange a family gathering in your home, these traditional handmade Bokhara rugs will add a five-star look to your party place.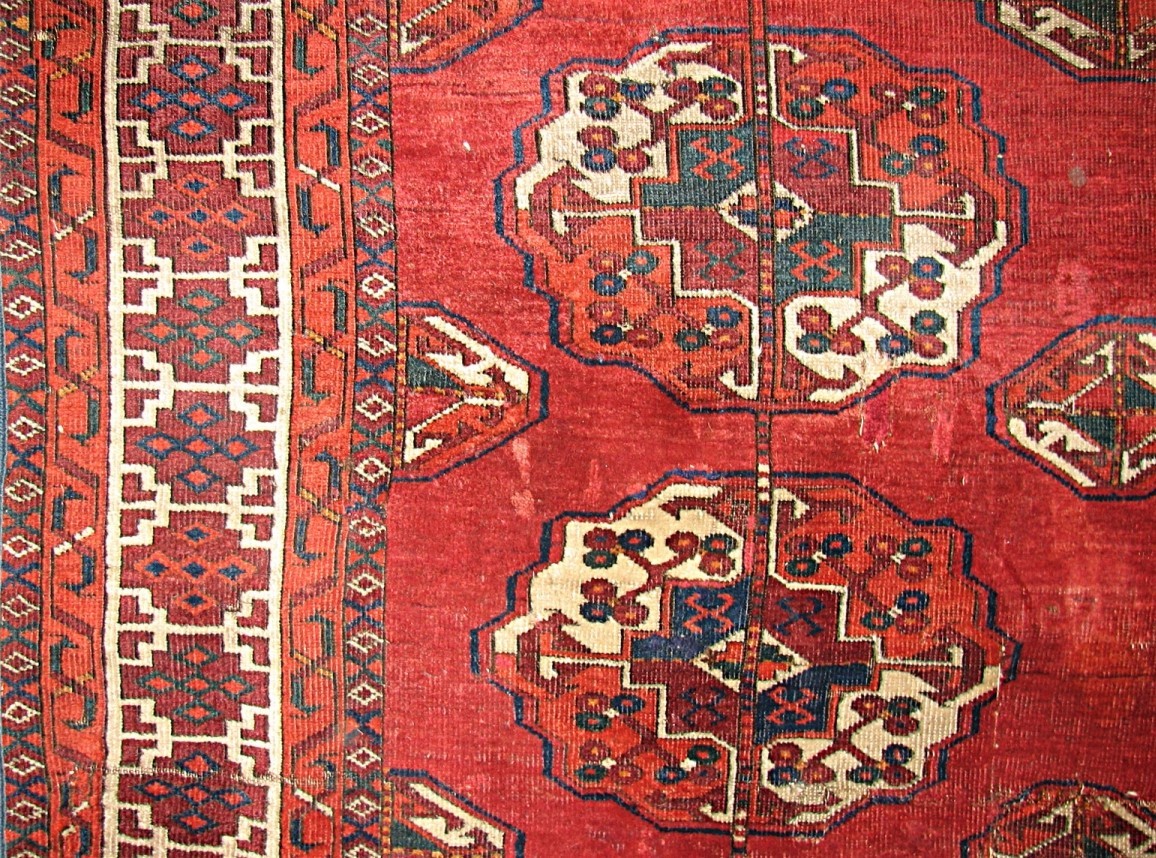 What Makes Bokhara Rugs Special?
Some of the key reasons why Bokhara rugs are becoming the new normal trend of interior designing.
What can be more attractive than luxuriously soft texture, enticing vivid hues, and engaging graphic motifs of Bokhara rugs?
Besides, its one-of-a-kind artistry is another part of why Bokhara rugs are popular in both Western and Eastern countries, alike.
If you're uncertain about handmade rug designs, buying a Bokhara rug on sale, especially one in the bright red tone, is your next designing partner.
Given below are some characteristics of a classic Bokhara rug, that will distinguish them from machine-made and oriental rugs.
Exemplary Design Patterns from The Ancient Times
The precise, geometric designs that appear in diamond-shaped figures throughout the whole Bokhara rug make them easily identifiable.
Elephant's foot is another name for these Bokhara patterns, which are extremely spiritual and antique in appearance.
A Bokhara rug can become the focal point of your living area when matched with basic sofas and modest decorations.
The Rich Colors That Make These Rugs Charismatic
Bold colors are another outstanding feature of Bokhara rugs. When looking for a rug in this style, brilliant colors of red, green, and blue are the most sought-after designs.
Aside from these color combinations, Bokhara rugs are also available in grey tones, ivory, as well as other earthy colors.
So, which rug color should you choose?
Apparently, it depends on your psychology of color patterns and also the current decor of our indoors.
If your wood furniture is conventional and neutral-hued, and the rest of your furniture isn't too vibrant, a bright Bokhara might work perfectly.
If your living room is already rich and vibrant, a more subdued rug would be preferable.
This is one of the most striking features of these rugs - they provide you with complete autonomy and a wide variety of designs and colors to choose from!
In a nutshell, you should constantly strive for balance in your entire décor design. Ultimately, giving life to your home.
Bokhara Rugs: A Treat for Your House Décor!
The addition of an eastern traditional carpet to an indoor environment can completely transform the look of the nearby environment.
If you opt for a Bokhara handwoven rug, it can transform an ordinary living space to vitality with its rich hues and intriguing geometric designs.
While there are numerous varieties of vintage rugs to pick from, there are some tried and tested guidelines to follow when deciding on the width and arrangement of your rug.
How to design and revamp the elite rooms of your house?
The answer lies right below!
Choose an ivory Bokhara rug and match it with a neutral-colored interior and sleek black furniture for a soothing, simple living room that defines classic elegance.
It's important to keep in mind that the size of your rug should match the design of your table.
Finally, ethnic Bokhara carpets will provide warmth to any area and are particularly suitable for the bedroom. For a simple alternative to the typical area rug, position one on either side of the bed and make sure they are identical rugs.
Nothing, however, prevents you from combining multiple colors and patterns for the best look as per your preferences.
What matters is that you preserve your rugs in excellent condition for as long as needed, regardless of which rug type you choose.
So, keep them safe from bugs and moths, wash them at the right times, and attend to them with great care, for your ultimate investment to be worthy and long-lasting.
By - 02 Aug 2021