Homes are never complete without the warmth of a rug.
Whether you're into classical décor themes or the ever-changing modern interior, shades of grey are sure to never disappoint. Neutral tones such as this are easy to play with, they blend in with almost the entire color palette, and you can easily find grey color rugs in various sizes, styles, design, and shapes.
Moreover, a grey handmade rug would find it's place in any size of room. From large spacious living rooms to narrow hallways and staircases, grey can never be the wrong pick.
In this blog, we'd share with you 10 amazing grey rug décor ideas that you can take inspiration from. So, let's get into this!
1. Cool, Comfortable, and Exquisite Bedroom
Grey bedrooms always look great. They're easy to decorate and appear spacious even if the room size is small.
What we absolutely love about this décor style is the airiness and lightness of the entire décor. There's nothing too heavy about it. Minimalistic furniture, a pretty chandelier, and, of course the grey colored modern rug adorning the floor.
You can even place the rug on either side of your bed if the front option doesn't look too good.
Plus, if your grey area rug is larger than the one in this image below, we'd recommend you to lay it in a manner that it's half under your bed while the remaining part extends out in front of the bed.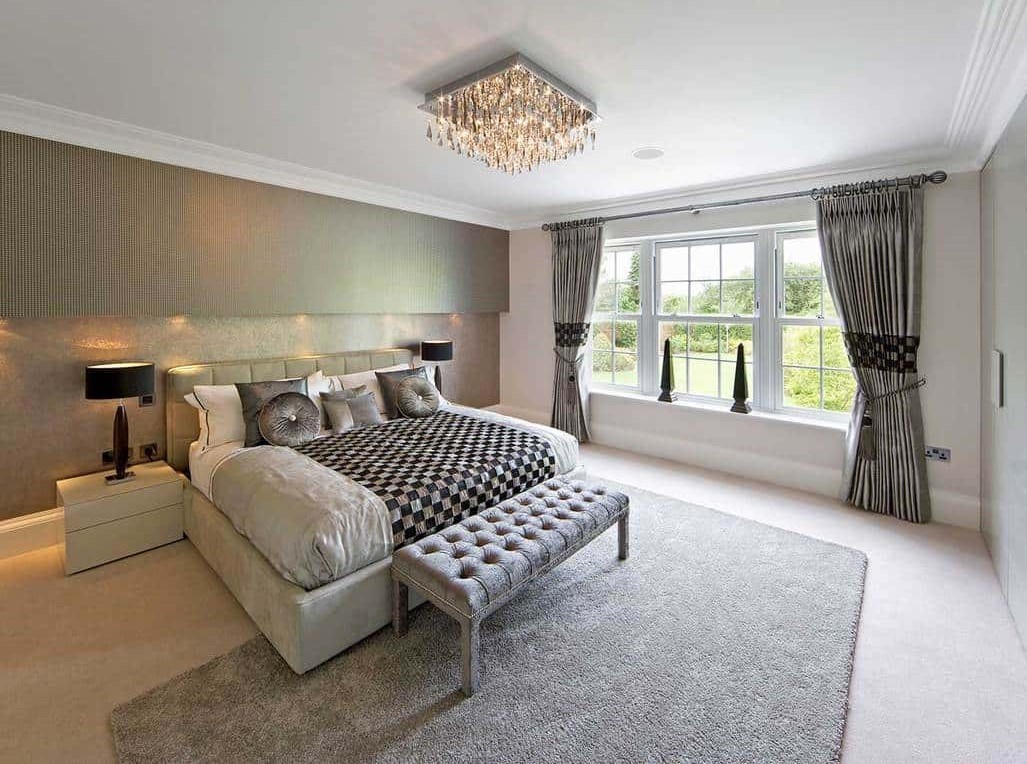 In spaces such as these, its' important to make sure that the rug doesn't turn into a tripping hazard. Install a rug pad or choose a handmade rug with a low pile to avoid unfortunate tripping incidents.
2. The Classic Grey and White Combo
Honestly, when your walls are all painted white, you have a lot of color options to pick from. Because almost every color looks great with white walls and wooden furnishings.
But, if you really want to make the home décor task easier for yourself while managing to crate a ravishing interior look, greys are always the right pick.
Here, a grey rug is paired up with a darker grey sofa. The pick curtains and patterned cushions add in the much-needed texture to the space, keeping it from appearing too cold or plain.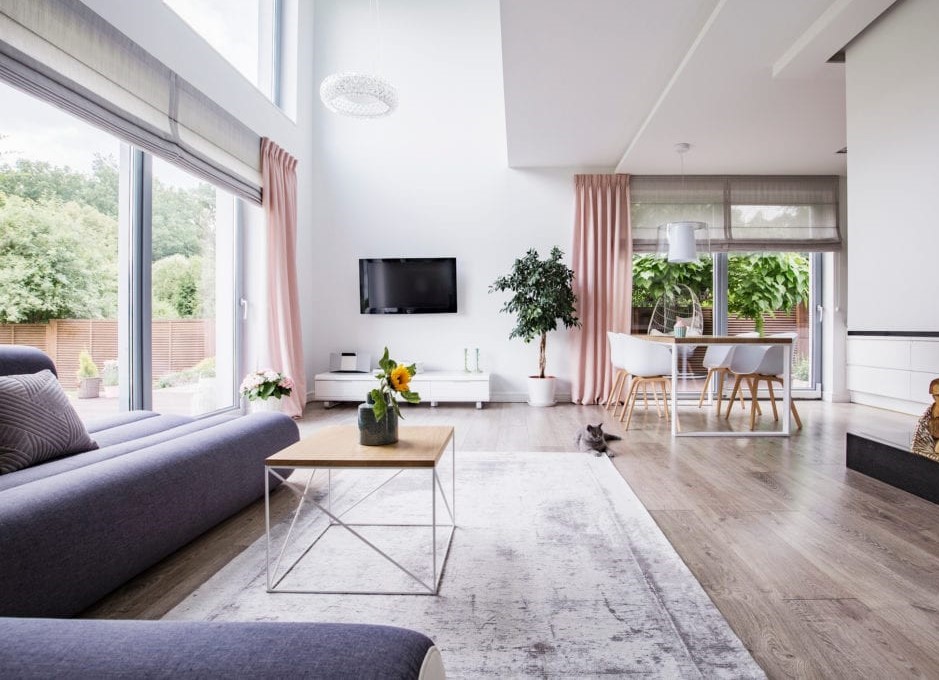 3. The Dance of Grey
A look in which you'd see grey dancing all around the space. From the walls to the sofa, rug, and even the floors, we really feel like we're in a 'grey spot', but in a good sense.
This one's really easy to plan and carry out, specifically for the home owners lacking the assistance of a professional interior designer.
The only thing we feel is missing in this living room is a bunch of indoor plants that would help breathe some life into the space.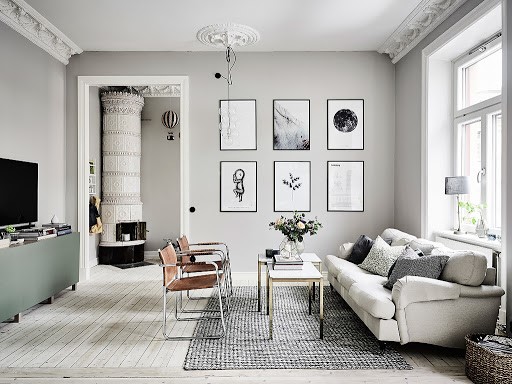 4. Neat, Modern, Sleek, Yet Traditional
Here's a great way of creating a modern décor look with a traditional grey Oriental rug. But we truly believe the wall behind might've benefited from one or two paintings.
In any case, whenever you're decorating with a grey handmade rug or picking a grey sofa, remember to add a pop of color or life to your space with paintings, plants, or patterned cushions.
Layering up a plain grey rug with a patterned one can also help add the much-needed texture to your living room. But, if layering is what you decide upon, don't forget to make sure you know how to do rug layering right.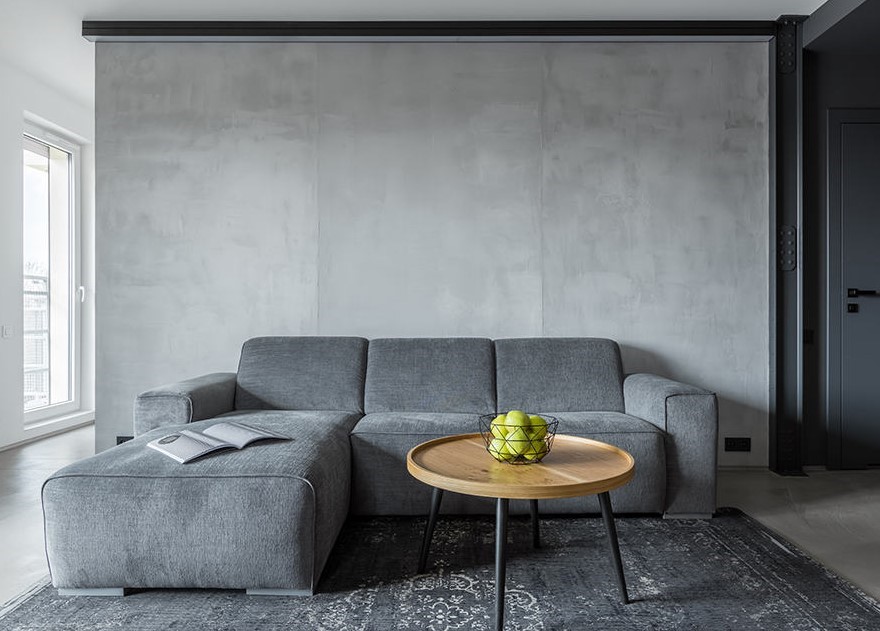 5. The Modern Grey Heaven
This look is just perfect!
Everything matches with the other, the décor is complete, harmonious, and not chaotic at all!
We love how it's all grey yet a pinch of color and life has been added by bringing in those indoor plant, and we surely wouldn't have minded if there were one or two more of those.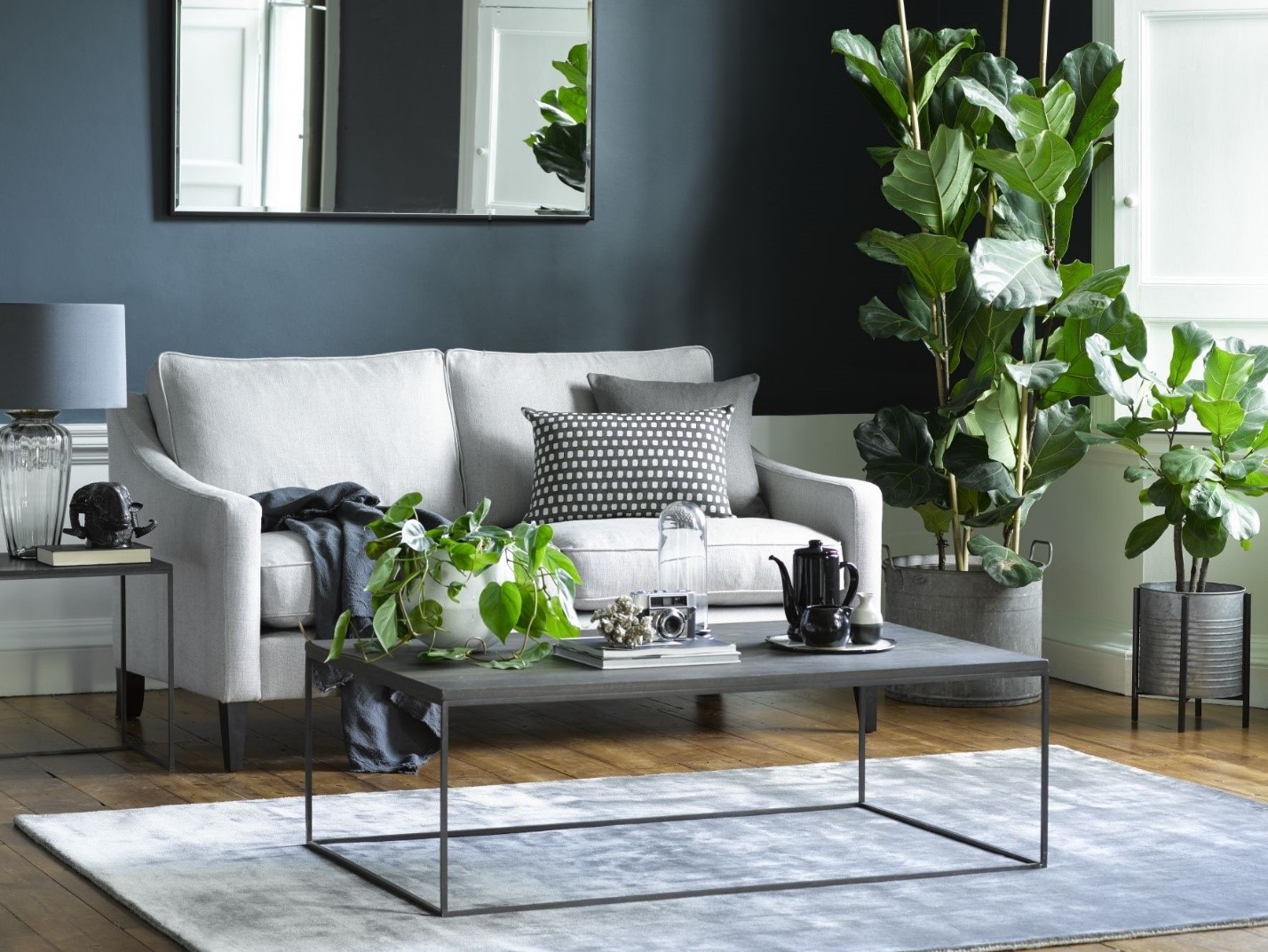 6. The Modern Shades of Grey
Another all-grey look that's very sleek, light and airy. This one is just the inspiration you need if you're into minimalistic décor trends with plain and neat furnishings, lots of straight lines, and less texture.
We wonder how great it would look at night with those lamps turned on!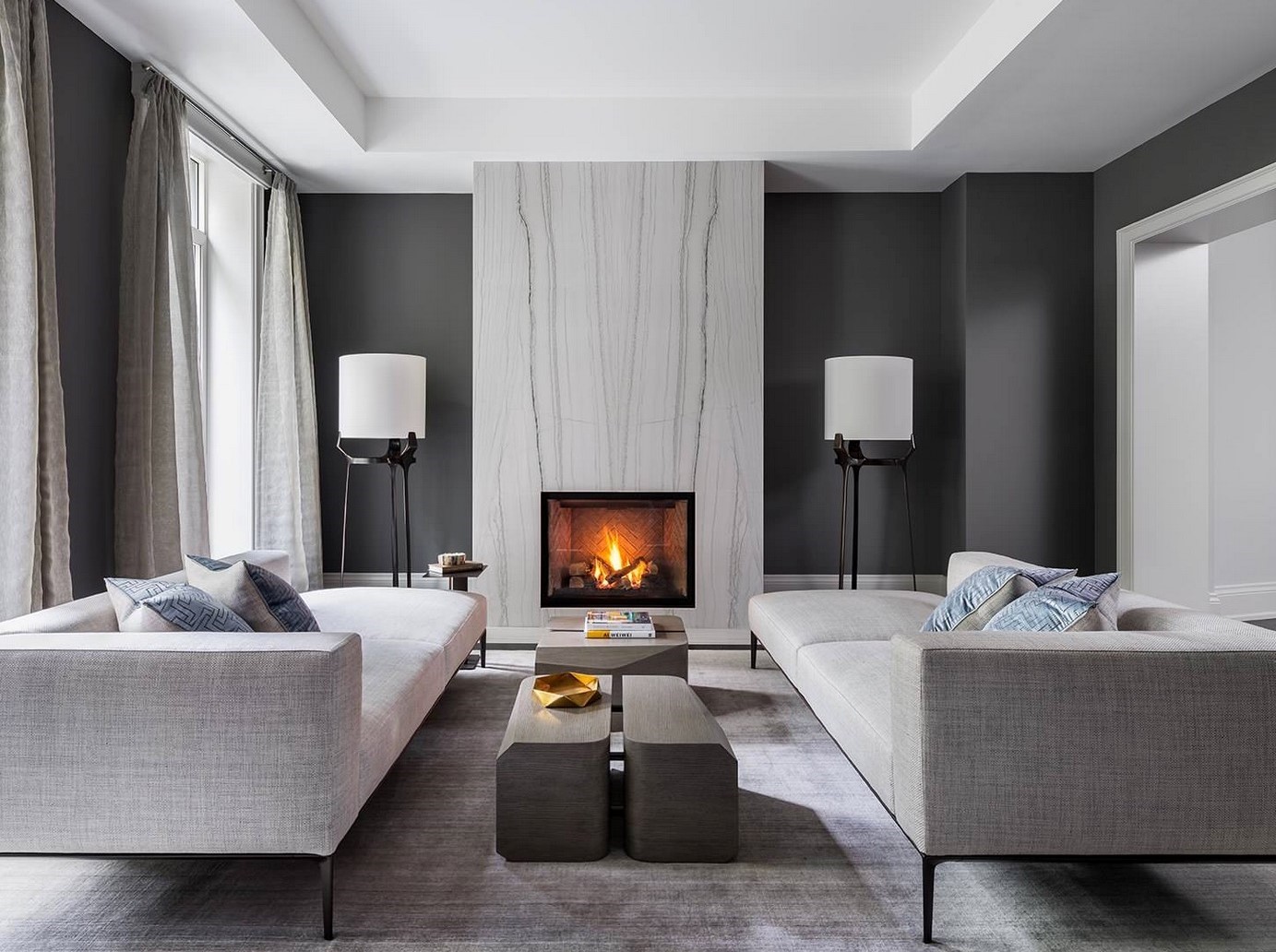 7. Keeping it All Lively!
As we already discussed earlier, whenever you're going for grey in your interior décor, it's always a good idea to bring in some colors and patterns.
In this look, you can find colors like deep royal blue and tea pink adorning the space. One or two patterned cushions here and there, and the majestic grey handmade rug bringing it all together. It actually appears as if the entire décor and furnishings and anchored by the grey rug in this look.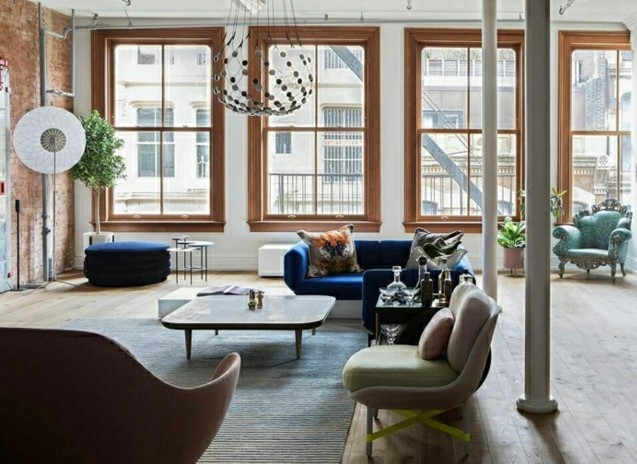 8. The Classic Grey and Blue
Deep royal blue always looks great with neutral hues such as grey and white.
You can find a whole range of different shades of grey in this décor. With the dark grey sofa, to the steel grey walls, and a grey modern rug, the room gives off a characteristic modern vibe. It's again all minimalistic, simple, and plain, yet the kind of décor that stands out.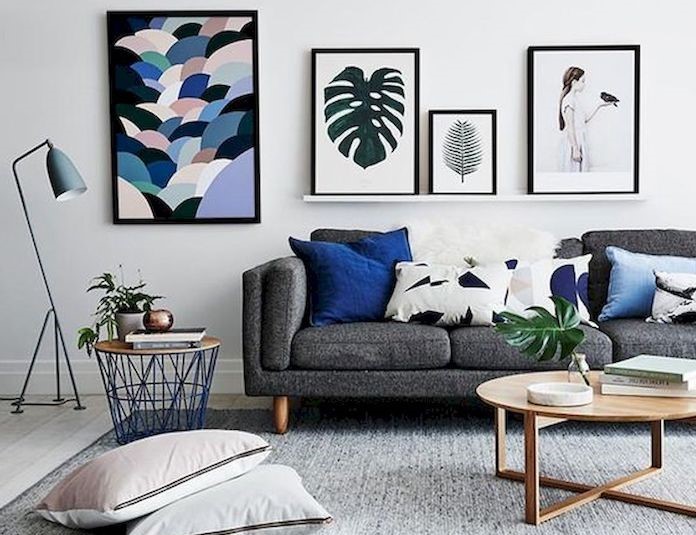 9. Grey and Pink
Sometimes, you just have to add a bit of pink in it!
This décor is the perfect example of 'pink is not just the color of a girl's bedroom'. The shades go really well together, maki ng the rig and sofa both stand out in a great manner.
If you're going for a handmade grey rug that has a bit of pink in it, this is a great décor inspo for you!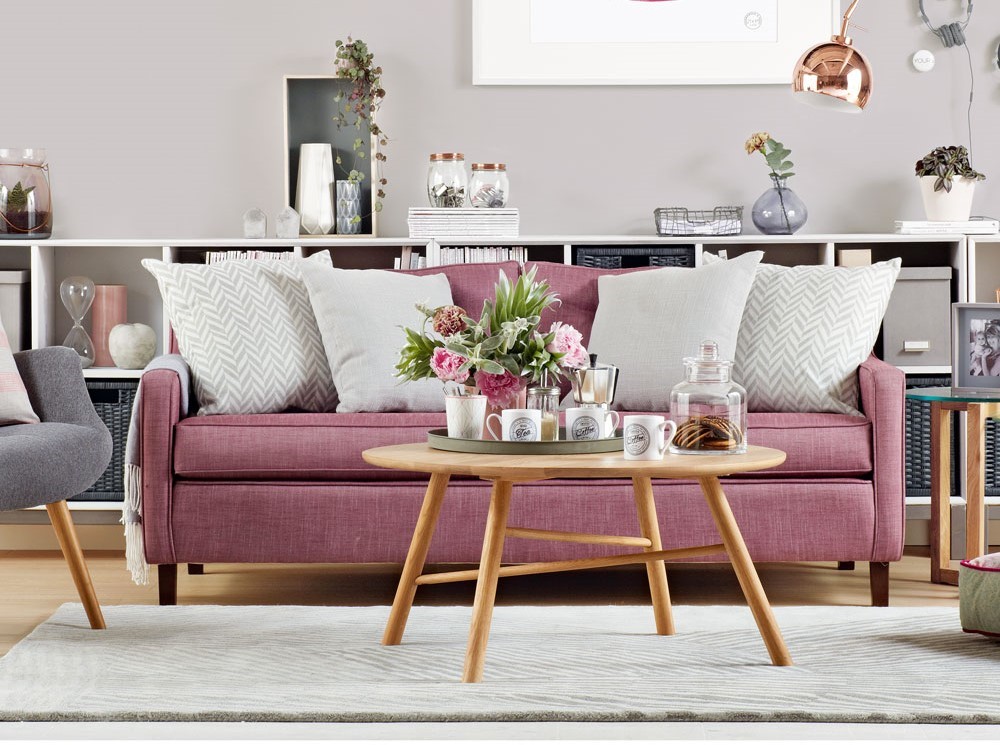 10. The Antique Grey Rug Décor
An antique rug in the color grey makes the perfect match for plain white sofas and wooden flooring. In this décor, the rug particularly stands out, creating a captivating focal point in the living room.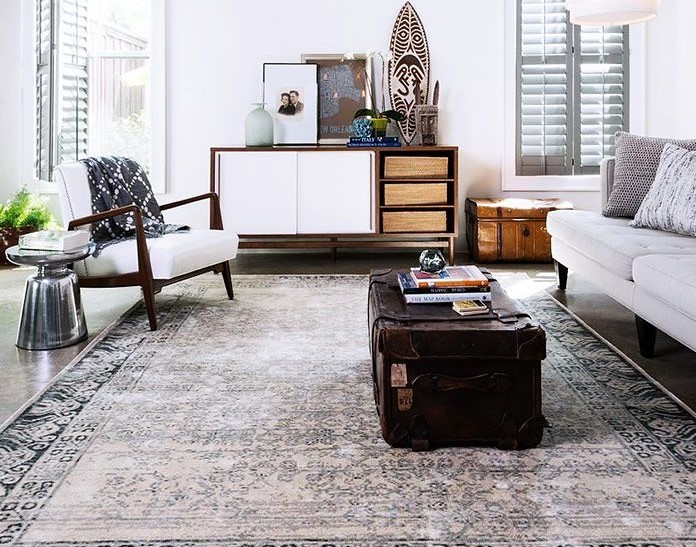 All in all, grey rugs are the easiest to decorate with. They could be easily used in traditional antique décor looks or modern interior themes. Go get your grey rug now!
By - 16 Apr 2021