Custom rugs are the perfect solution to finding a rug that fits your interior décor requirements and blends in well with the rest of your furnishings.
Whether you want to create a traditional look with a bit of modern oomph, or are inclined towards magnificent yet sophisticated and contemporary interior decor, the one item without which your décor can't be completed is an exquisite handmade rug.
Hand-knotted rugs are, without any doubt, the ultimate symbol of class. They signify one's love for tradition, art, culture, and history, all the while making the décor appear aesthetically appealing and well put together.
But there's one problem that almost every rug lover faces:
Being unable to find the 'perfect rug'.
That's because, there are a lot of factors you need to consider when choosing a rug. And sometimes, finding the ideal piece can seem like a daunting task that's too time consuming and nearly impossible.
What's the solution, you ask?
Getting a handmade custom-made rug designed and crafted especially for your living room.
A custom rug manufacturer can help you with the task at hand. But first, let's get you acquainted with the process and all the reasons why getting a custom rug can be the best thing you've ever done to your home décor!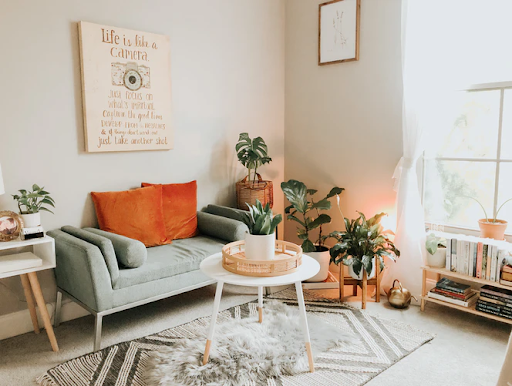 Why Should You Get a Custom Rug?
When you're looking at wool rugs, trying to find one that would fit your living room perfectly, you might wonder "what rug size do I need?" or "should I go for a circular rug or a rectangular one?".
Well, you're not alone. Almost every single homeowner considers these factors when buying a rug. Because, the rug you choose can either make or break your interior décor look.
The thing is, finding the ideal rug is never easy.
You may find the right size, but not the right design. And if it is the design you wanted, the rug may not be available in the colours you were looking for.
That's why, it's safe to go for the custom rug option – especially if you want your home décor to be on point.
Here are some other reasons why a custom rug is just what every homeowner needs:
1. Limitless Shape and Size Options
Since you're getting the custom rug designed for your own home, you can provide the custom rug manufacturer with the exact dimensions of your room. So, the rug won't be even an inch bigger or smaller than the size you wanted.
Additionally, custom shaped rugs are swiftly taking over the rug landscape and can really spruce up your décor if placed the right way.
Also, you don't have to necessarily stick to the traditional square, round, rectangular, or oval shapes. There's always room for experimentation when you're getting a custom carpet!
For instance, have a look at this, a custom-made runner rug: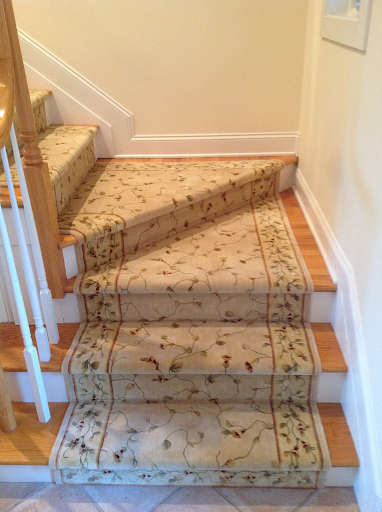 2. A Whole Range of Colour and Style Variations
When you're getting it designed as per your requirements, you can always choose any colour and design.
Need a subtle coloured Bokhara rug instead of the traditional red?
Get it made!
3. Choose Rug Finishes and Edges Yourself
Going custom means, you get to decide each and every detail.
From luxurious fringes to binding, you can make the rug look exactly how you imagined it!
4. Cost-Effective Way of Creating Your Dream Décor
Instead of buying something really expensive to make a statement, getting a customised rug can help cut down your décor costs while managing to make your home interior appear exquisitely eccentric.
Finally, custom rugs are a great choice because you have the say over every little detail.
From style to design patterns, motifs, size, shape, colour, and even material, you'd be deciding it all.
How to Design Your Own Custom Rug?
A lot of rug manufacturers provide custom rug services. So, the first thing you need to check when investing in a custom-made area rug is the quality of materials used by your chosen rug maker.
In addition to this, check to see where they get the rugs made from. Because if you're paying for an exquisite handmade custom rug, it must be crafted by master weavers who employ ancient rug weaving techniques to create floor cloths that are long-lasting and durable.
Let's move on to the real question now:
How to custom-design your rug yourself?
The easiest way to do this is by simply picking a rug style and design from those already available with your chosen rug manufacturer, and get a custom rug made in your desired size, shape, and colour.
However, if you want to provide the rug design details as well, send in an image of the design you want and provide the necessary size-colour info to get the rug made and delivered at your place.
Here's a detailed step-by-step guide on how to design your own custom rug online:
Step 1: Visit the online custom rug page of a leading rug manufacturer and enter the desired size – width and length – either in centimetres or inches.
Step 2: Choose the material you want to be used for your exclusive floorcloth. Custom wool rugs are the most popular choice since high-quality wool is stain-resistant, durable, and has a soft, velvety texture.
Step 3: Pick a shape that would go well with your décor style and room dimension. Remember, if you're thinking of placing the rug underneath a table, such as in the dining area, get it made in the same shape as the table to avoid your décor from appearing chaotic and fallen apart.
Step 4: Upload an image of the rug design and style you want.
Step 5: Get an email quote for the price.
Step 6: Send in the payment and wait for master weavers to craft your dream rug.
Bonus Tip: When you're getting a custom size area rug made exclusively for your own living space, you'd be likely paying more than you would for a non-customised floor covering, so try to make the most out of it by choosing a durable material (wool or cotton). Also, follow the rug cleaning and maintenance tips by experts to make your rug retain its original colour and texture for years on end.
By - 22 Oct 2020