Just bought a new handmade square rug?
Great choice!
Similar to the traditional rectangular area rugs, square rugs are quite versatile in terms of décor and can be styled in a hundred different ways!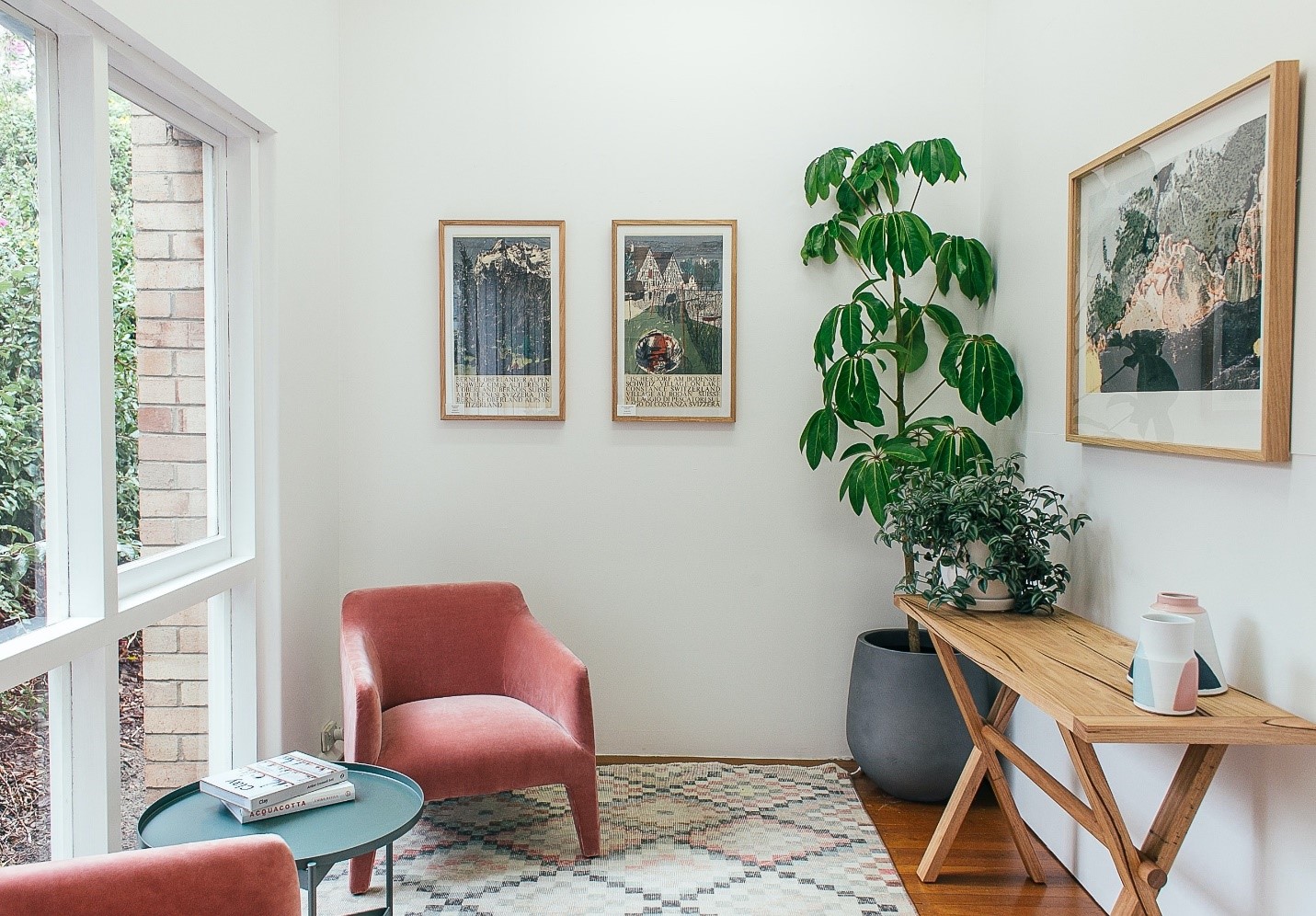 3 Ways to Decorate with a Handmade Square Rug
Whether it's your bedroom, living room, or any other space you're decorating, a square rug can either be the perfect pick or your worst decision depending upon various factors, including:
The shape of your room
Organization of the furniture
Where and how you place the rug
Anyhow, it doesn't matter which type of square rug you've purchased, be it a handmade Baluchi rug, a Bokhara carpet, or an exquisite Pakistani rug, we've got some easy décor tips to share!
These three rug décor and placement techniques can easily be adopted regardless of your square rug type, material, or colors:
1. Square Rug in a Square-Shaped Room
If the shape of your room and the shape of your rug are identical, no one can stop your décor from looking balanced and picture-perfect.
Just as large rectangular area rugs look best when placed in a spacious rectangular-shaped room, square rugs are the perfect décor item for a square room. It can help anchor the rest of your décor and furnishings, bringing the whole look together and making your room appear well put-together.
But don't forget to choose the right size of square rug online!
2. Under a Square Shaped Table
Place your handmade square rug under a similar shaped center table in your living room, or under a square dining table.
When placing your rug under the dining table, make sure it's large enough to incorporate the table and chairs entirely, with strips of rug extending from all sides. In a sense, the chairs shouldn't slide off of the rug when pulled out. After all, none of your guests would appreciate having to sit on a wobbly and imbalanced chair while they eat.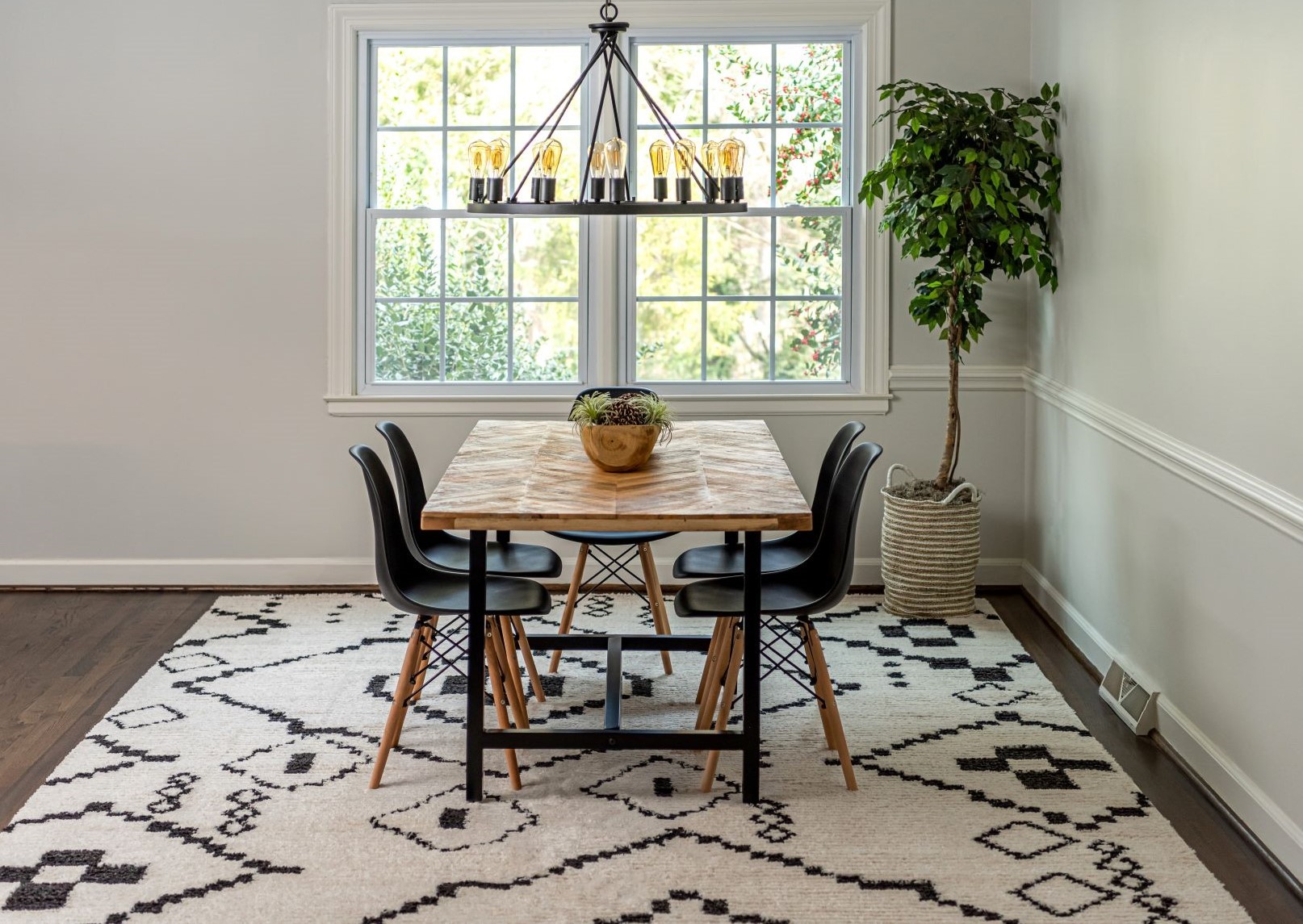 Pro Tip: If the square rug you just bought is too small, layer it up with a larger square handmade rug. Or, you can also layer up a square rug over a rectangular one to place it under a rectangle dining table.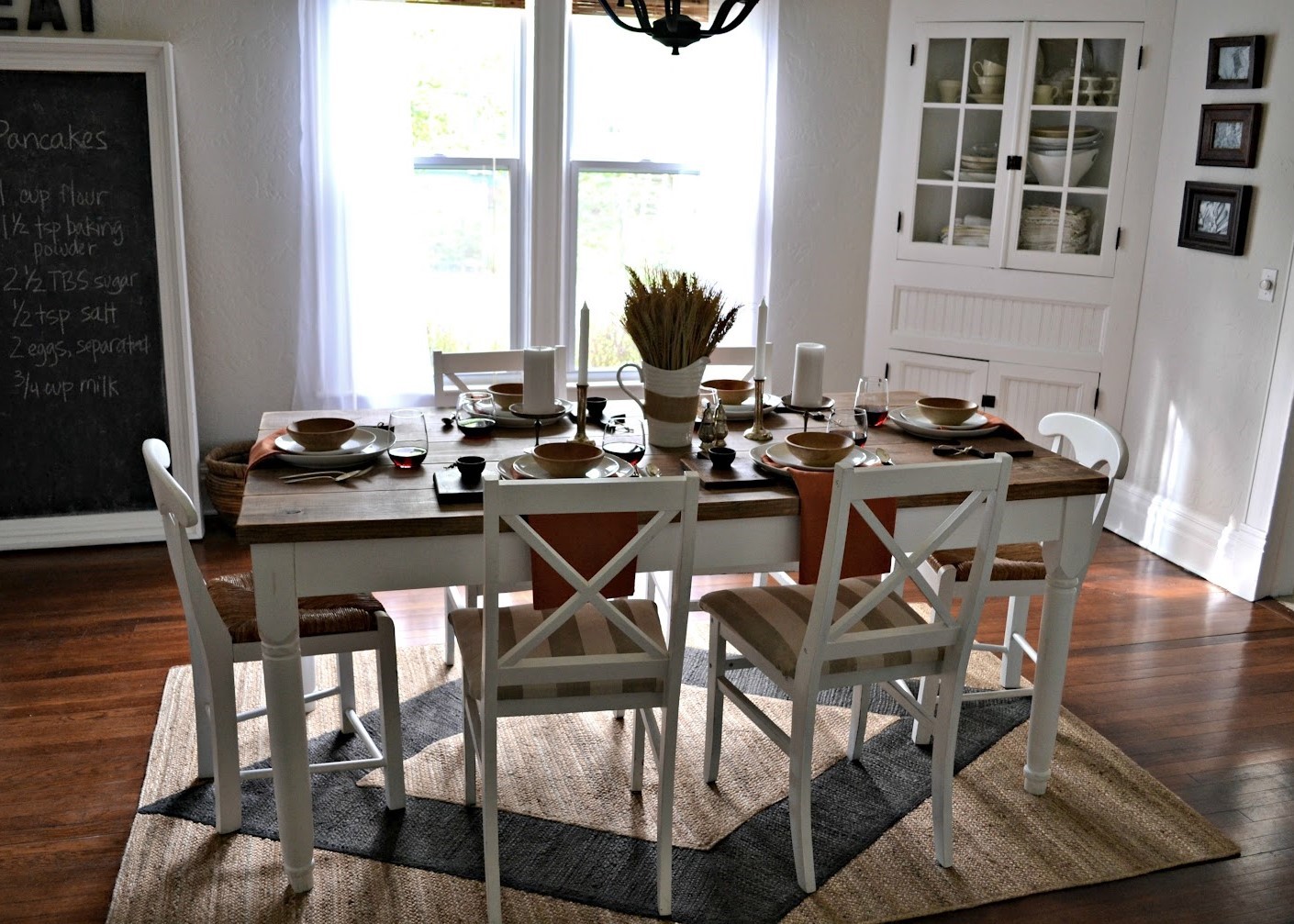 3. Half Under and Half in Front of Your Bed
Another easy way of styling with a square handmade rug is by placing it under your bed in a way that half of the rug extends out in front of the bed.
Have a look at this image as an example: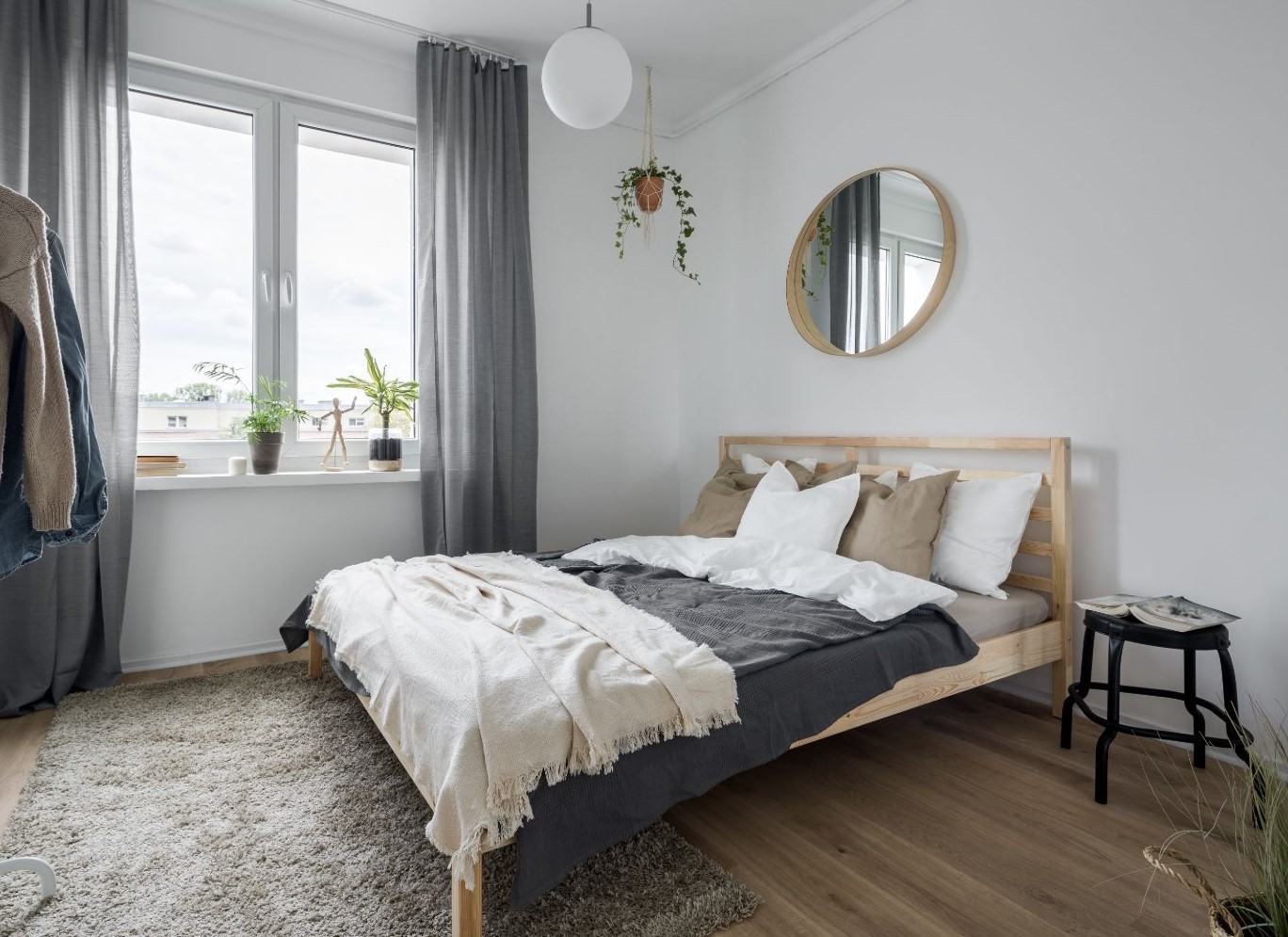 You can also purchase a larger square area rug and place your bed entirely over it in a manner that extra rug strips extend outwards from all sides of your bed.
3 Square Rug Placement Mistakes You Should Never Make!
Handmade square rugs are a great choice for places that need an instant uplift. They enhance the appeal of square shaped rooms and can be perfectly paired up with both minimalistic or traditional furniture.
But, don't make these three rug placement mistakes when decorating with a handmade square rug:
1. Choosing a Square Rug That's Too Small
A rug can either make or break your interior décor look. If it's the right size, you'd enjoy your dream interior look, but the wrong size can make everything look chaotic and out of place.
A rug that's too small for your room would lead to a 'fallen-apart' look that gives off a 'scattered' vibe instead of making things appear more coherent.
Plus, it would also break the balance and harmony of your entire space.
2. Not Installing a Rug Pad Under Your Rug
Rug pads do more than just keeping your rug in place. They increase the lifespan of handmade rugs, make them appear softer and plusher, and can reduce the damage caused by heavy furniture and foot traffic.
Whether the square rug you buy is low-pile, high-pile, or flatweave, get a rug pad if you want to make the most out of your recent rug investment!
3. Not Considering Rug Layering as an Option
Rug layering, although not much of a recent rug trend, won't be leaving the minds of interior décor experts soon.
Need a unique décor trend that you won't have to change seasonally?
Rug layering is the answer!
The best part is, not only do layered rugs look good, but rug layering is also a great solution to rug issues such as:
Stained or irreparably damaged area rug
Rug that's too small for your room
Rug that's too bright or too dull
In other words, if your chosen area rug isn't looking as great with your existing décor as you imagined it would, try layering it up!
And while you're at it, don't forget to read and learn the rug layering do's and don'ts as recommended by expert interior designers.
All in all, square handmade rugs are a great choice, but remember that a décor item only looks appealing when paired up with the right accessories, furniture, and furnishings!
By - 30 Mar 2021