Decorating with a pink color rug can definitely be challenging. From fuchsia to blush pink and bubble pink, the color speaks up for itself and can have an immense impact on any room's aura.
If you're confused whether buying a pink color rug would be the right thing to do or not, go through the pink rug décor inspirations below!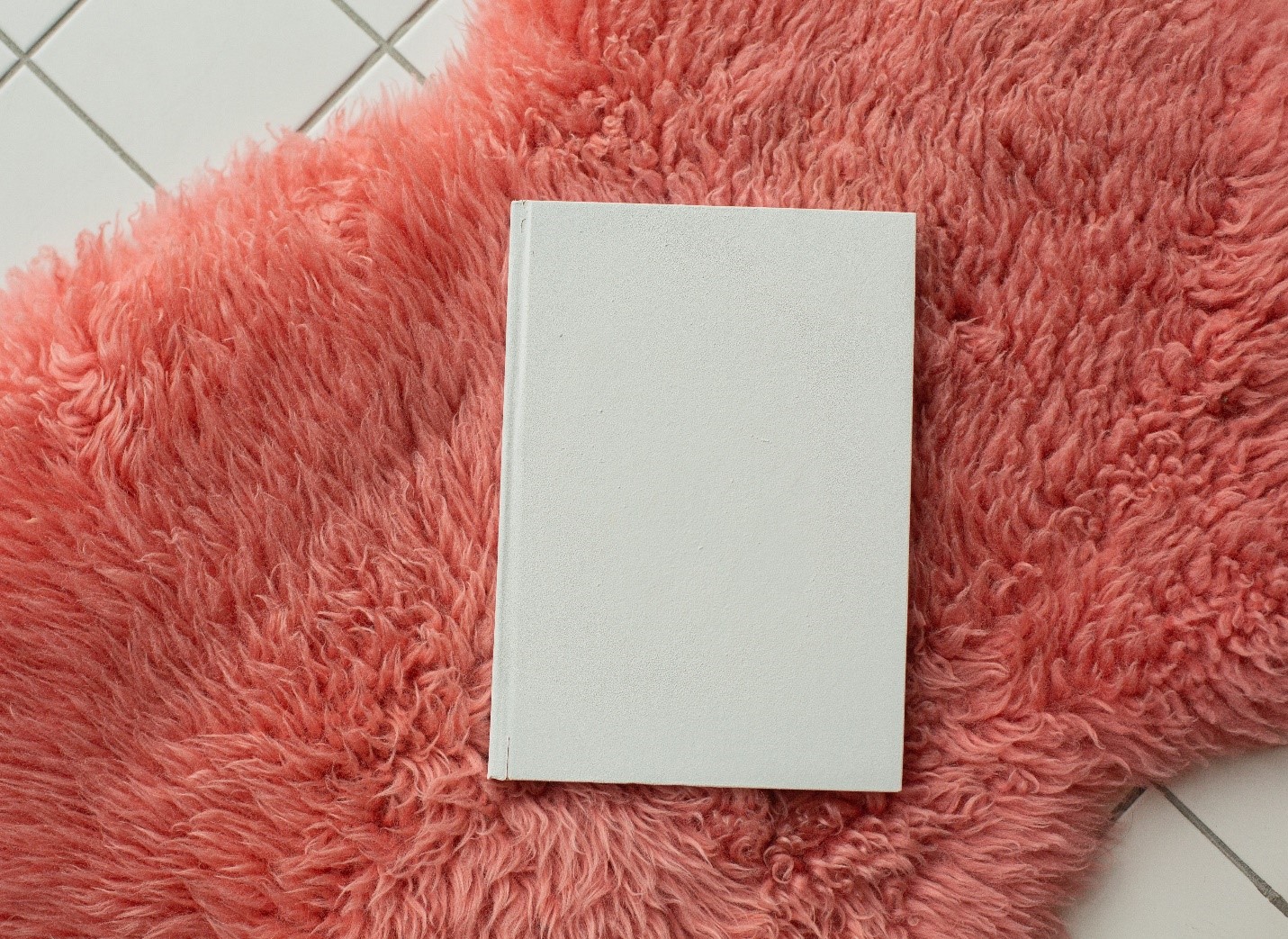 Pink Color Rugs Can Look Pretty Serene
The color pink is full of vibrancy and playfulness. Even in its lighter tones, pink represents youth and cheerfulness.
Universally, pink is associated with femininity, which could be a reason why the color has a sweet aura that's elegant yet charmingly frisky.
It also has been associated with love, romance, and kindness. However, certain dark and bright shades of pink can also appear somewhat aggravating and maybe irky, but we'd get to that later.
Here're some pink color rug décor inspirations for you:
1. The 'Neutralized' Pink Rug Look
There's no doubting the fact that certain shades of the color pink can really overwhelm a room and 'pop-out' in an unappealing manner. But that doesn't mean you need to cut these colors out of the rug options you have.
It's not that hard to create a balanced décor look using a pink color handmade rug. Paint the rest of your room in neutral shades, such as beige or off-white, add similar furniture items, and let your pink rug shine among all.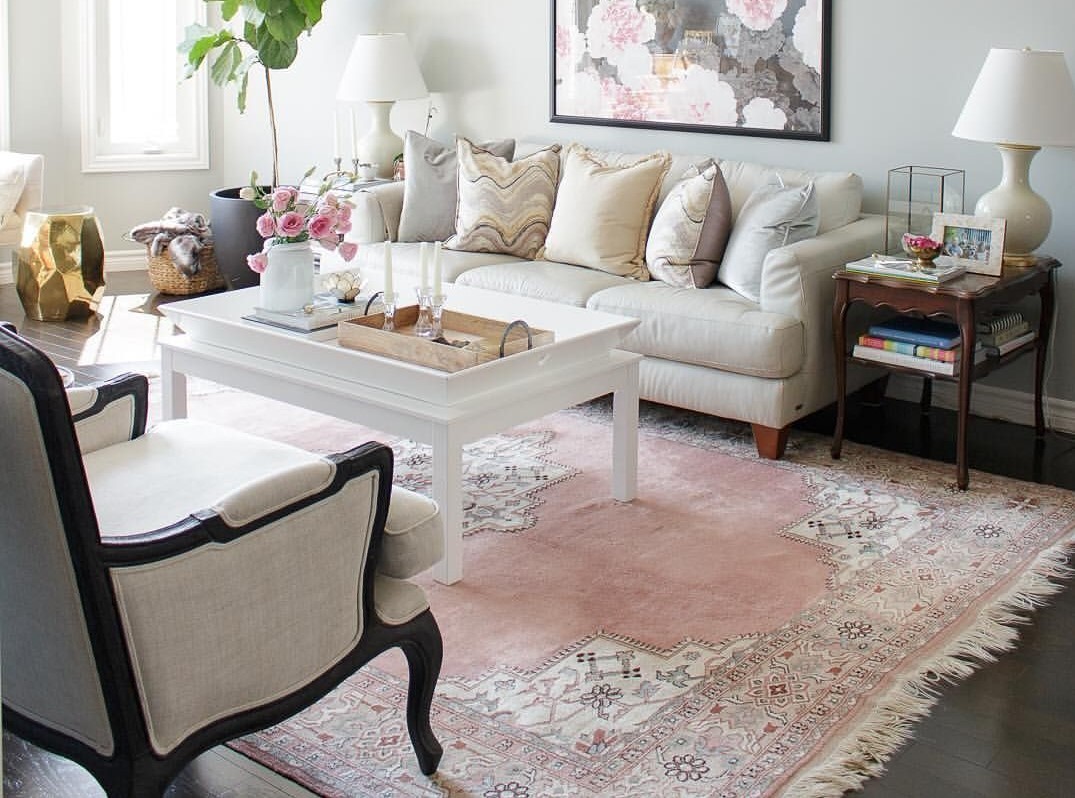 Ziegler rugs can be a great option for this type of décor, since the carpets have floral design patterns and feature subtle hues.
Decorating a small living room with pink can make it look more cheerful and welcoming. But make sure your furniture isn't too overwhelming as well.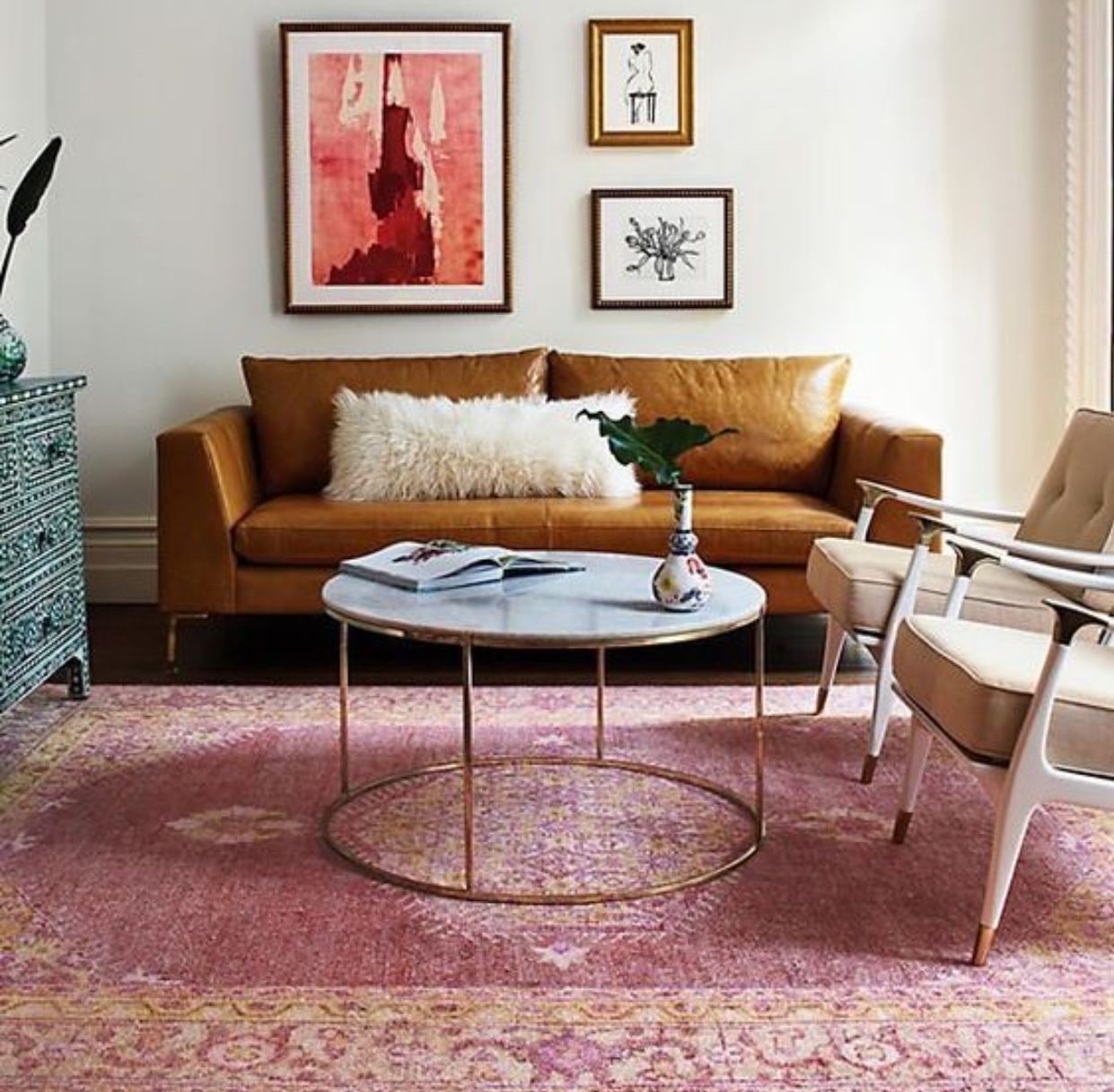 When going with neutral-colored walls and ceiling, bringing in one or two furniture items that match your rug can look great as well.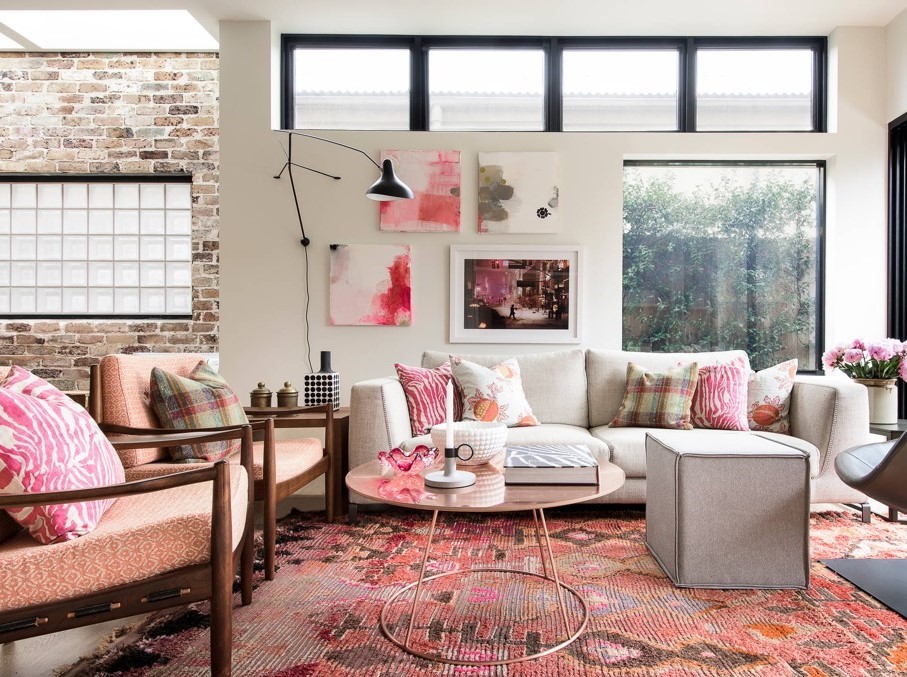 In this décor image above, we love how the tribal rug has been incorporated in a modern living room. The furniture is quite minimalistic and that's what allows the rug to make a trendy style statement.
2. Embracing the Playfulness of Pink
Going with pink is one thing, going pink is another!
Start with the pink color rug and use the playfulness of pink to enchant your living room space. Choose colors that are the same as your rug so that the décor items won't clash. Here's some inspiration: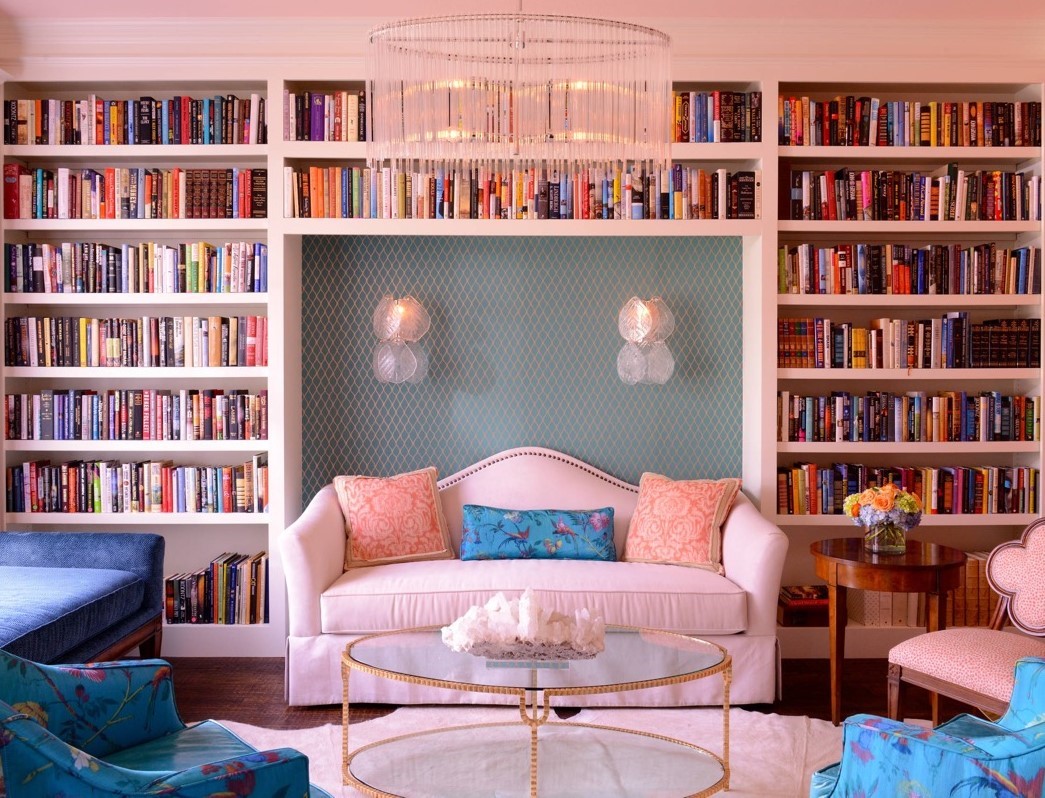 This is how you can let the pink color speak for itself. To tone down the vibrancy, pick a lighter shade of pink. A dusty pink Oriental rug that has a central medallion on It can help create a picture-perfect décor look.
3. The 'Elegant and Sophisticated' Pink Rug
There are certain shades of pink that can make you stop in your tracks due to their charm and radiance, such as ice-cream pastels and blush pink.
If paired up with the right furnishings, a pink color handmade rug can actually make the space appear chic and elegant. These shades work really well for dining rooms and living rooms.
You can paint your walls in white or grey and get furniture that's more towards the sleek and modern look with straight lines and glass surfaces. For instance, look at this pink décor below: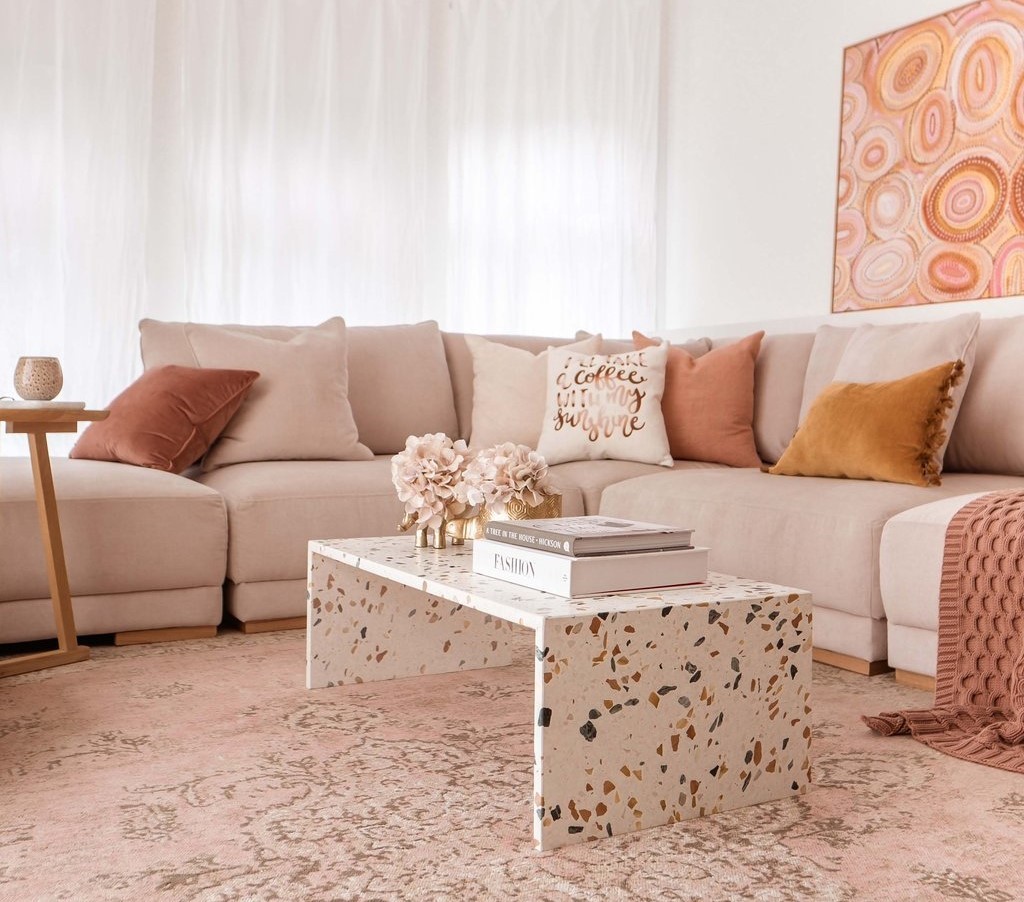 4. Play with it, Layer it Up
Picking an analogous color scheme for your living room would make it easier to add texture to the space without using overwhelmingly bold patterns and prints. Use colors that are analogous to pink, such as violet, magenta, and crimson to enhance the playful vibe a bit.
Or, you can get a black and white striped modern rug and place it underneath your pink color rug. This way, the color pink would stand out while you manage to add the much-needed texture to your space.
You can also add contrasting colors in the room.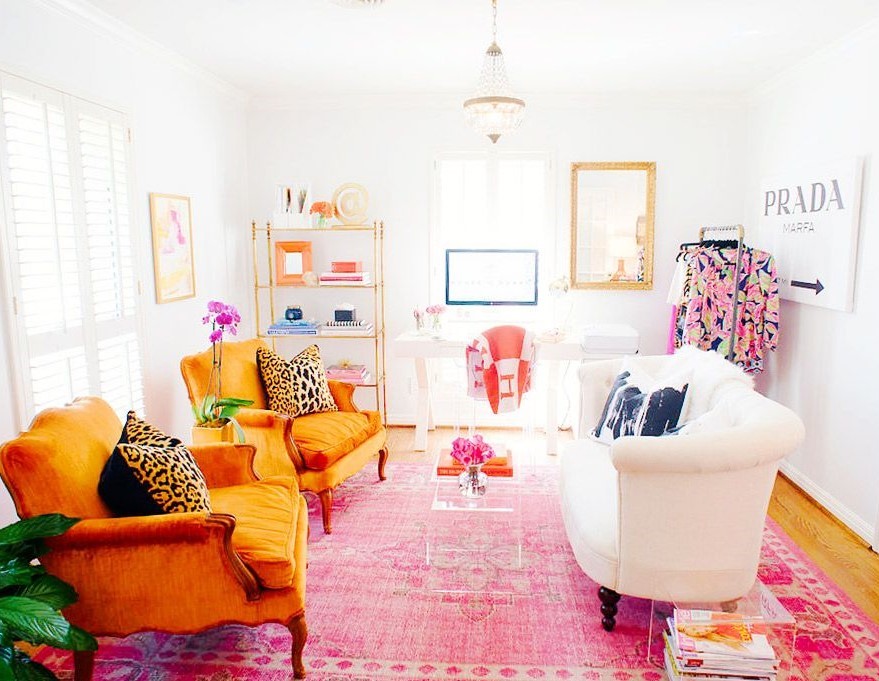 In this aesthetically appealing décor, we love how the orange sofas match with the pattern in the pink rug underneath.
5. The Perfect 'Peachy Pink' Look
If you're a fan of the color pink but don't want the 'feminine look', peachy pink hues can be the perfect pick!
Flesh toned shades of pink can create a relaxing look. Plus, this shade goes really well with other calming colors, such as shades of blue and coral pink.
But if you're choosing a subtle color such as this, we'd recommend you to pick a patterned rug and throw in some colorful cushions that match your floor covering. Have a look at this: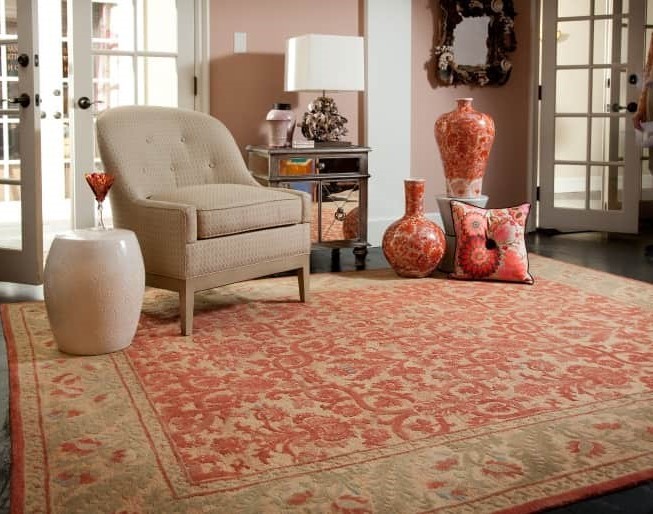 6. Getting Back in Touch with Mother Nature
Thrown in that green, add those indoor plants, push the curtains aside and let that sunshine brighten up your space!
Sounds refreshing, right?
So would it look!
You can pink earthy shades such as beige and off-white to go with your pink color rug. A salmon pink or dull pink would look great in such surroundings. To create a boho-chic look, get a pink kilim rug and layer it up over a jute or sisal rug. Add as much plants as you wish, but don't forget to water them as needed.
Also, don't place your pink color rug under direct sunlight since the UV rays can cause your rug's colors to fade.
If you're purchasing a handmade pink rug online, choose wool as the material. That's because wool – especially the kind used for handmade rugs – is highly durable and has an amazing velvety feel. Also, wool rugs are stain-resistant, anti-allergic, and naturally dyed!
By - 07 Jun 2021