Some rooms require more than just a regular rug. They need something special. And there can be nothing more exhilarating than a décor item that you've had custom-made.
Custom handmade rugs for sale might seem like a far-fetched idea, but the truth is you can easily get a custom rug designed for your home, and you can do it online!
Go through the 7 easy steps we've shared below to get your custom rug designed and crafted.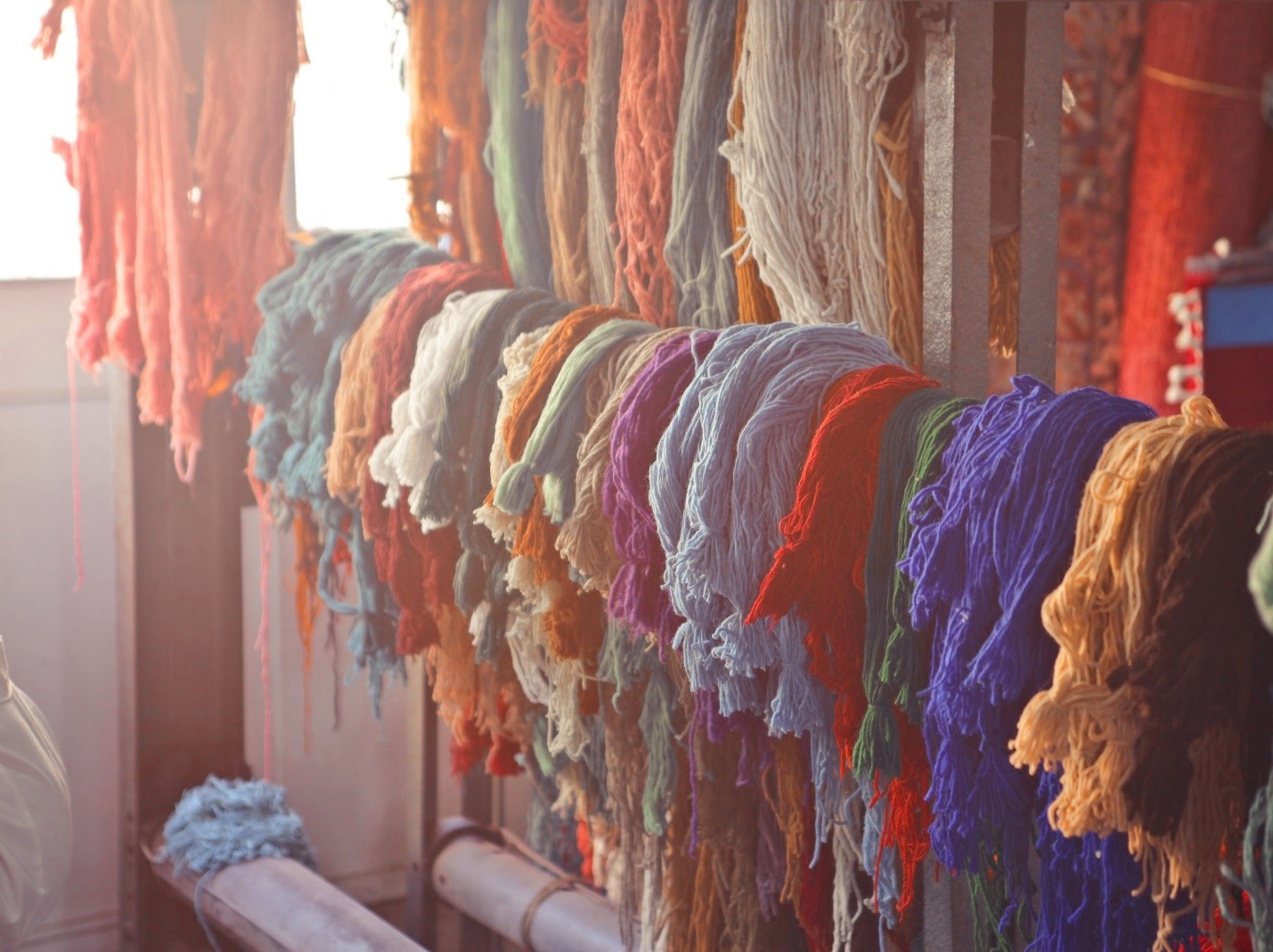 Where to Get a Custom Handmade Rug Made From?
Before we move on to the actual process of getting a custom handmade rug made for your home or office, you need to figure out the best place that makes custom rugs for sale.
During the current pandemic, you might not want to visit carpet and rug makers in person, which is why it's best to look for a rug maker online.
While doing so, check whether the potential rug dealer sells authentic handmade rugs or not. Visit their website for images of products, their prices, and customer reviews. Ask them where do they get the rugs sourced from and what type of materials are used for the making of a rug.
Also, ask which rug weaving techniques are used. Are the rugs 100% handmade? How is the wool dyed? How long would the rug last? And how long would it take to get the rug crafted?
Most importantly, make sure they have a return or exchange policy in place. This would ensure that the rug manufacturer prioritizes their customers' satisfaction and sells high-quality products only.
How to Create a Handmade Custom Rug?
After you've chosen a trustworthy rug seller, here is how you can get your ideal rug made:
Step 1: Select the Size of Rug You Need
If you don't want your money to be wasted on a rug that breaks your entire décor instead of completing the look, take proper dimensions of your room beforehand.
Get a rug that's the right size should be the most important thing on your mind when it comes to buying a custom handmade rug for sale.
Your rug size should be big enough to incorporate the major furniture items in your room, such as the sofas and the center table. However, it should not resemble wall-to-wall carpeting.
Step 2: Choose the Shape of Custom Rug
The shape of your rug largely depends upon the shape of your living room, bedroom, or whichever place you're getting the rug for.
While traditional rectangular rugs and square rugs are easy to play with, round and oval rugs really stand out in any room and manage to make the space appear enticingly unique.
Runner rugs are also a great option if you need something to light up the hallways or to add a bit of color in the bathroom.
Step 3: Specify the Rug Materials
The best part about going for a custom handmade rug is that you can pick the rug material of your choice.
While wool rugs are the most popular ones in the handmade rug market, you can also go for silk rugs or a rug that's made with the combination of wool and silk fibers.
Rugs made of silk are a great option for you if you're looking for something bright, luxurious, and fascinating that would uplift your entire décor instantly. On the other hand, wool rugs are more durable as well as stain-resistant, and they're really good at withstanding foot traffic or the weight of heavy furniture items.
Step 4: Share an Image or Describe the Rug Design Needed
Here comes the step that's the actual reason why people opt for custom handmade rugs!
Provide the rug seller with an image of the rug design you want, alongside close-ups of the design pattern (if possible).
You can also pick a rug from their collection and have it made with a bit of alterations, such as in a different color or shape.
Step 5: Select the Colors, Pile Height and Fringe Details
Coming to the very last details that you'd need to sent to the rug manufacturer.
Pick a rug color that would best suit with your existing interior décor. For instance, if the rest of your room is filled with dull shades and neutral hues, you may want to go for a rug that's brighter and bolder. On the other hand, dark and vibrant spaces call for subtle hues and lighter patterns.
In any case, remember to maintain a balance in your décor look without making the space feel too overwhelmingly bold, or too dull and blank.
Step 6: Wait for an Email Quote from the Rug Seller
After you're done sending all the details to your trusted rug dealer, wait for them to quote a price for your custom handmade rug.
They may even provide you with details such as where would your rug be made, how many months would it take for the rug's completion, and how many weavers would actually work on it.
Every single detail is useful in checking you're not being overcharged.
Step 7: Pay the Amount and Wait While Your Rug is Crafted
For your custom handmade rug order to be placed successfully, you'd be required to pay a certain amount, or full amount to the rug manufacturer in advance. The reason for this is evident – you're getting the rug custom-made for yourself, and hence you'd be the sole buyer of the end product.
All done! Wait for your rug to be shipped to your doorstep!
By - 24 May 2021