Are you of the view that an oriental handmade rug, such as a Ziegler rug, can't go well with modern home décor?
If yes, then maybe you need to think again. Afterall, we live in a world of endless possibilities!
So, let's explore the historically traditional world of handmade carpets and talk about the renaissance of culturally rich designs saturated with avant-garde patterns.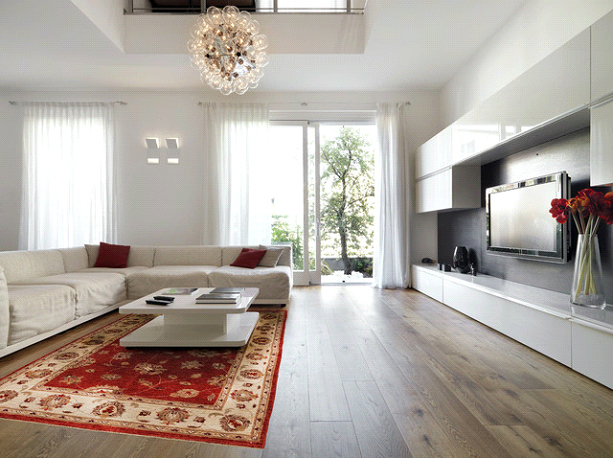 Modern Ziegler Rug – A Striking Amalgam of Tradition and Modernity
With their stark color combinations, amazing hues, and incredibly magnificent patterns, modern Ziegler rugs exemplify the true richness of Eastern cultures – specifically the heritage of the Persian region. But that isn't all!
More than the opulent ethnicity of the Eastern hemisphere, Ziegler handmade rugs radiate an aura of modernity, unconventionalism, and innovativeness.
Wondering how can a handmade oriental antique rug give off a modern vibe?
Then you need to read the story of Ziegler rugs, because, believe us, there's nothing that isn't distinctly unique about these handmade pieces of woven art.
Ziegler rugs, that are also commonly referred to as Peshawar or Chobi rugs, come from the family of handmade Persian Oriental carpets.
These artifacts trace their lineage back to the ultra-traditional handwoven floor cloths that were designed and crafted by the highly skilled craftsmen of Iran during the early times.
In case you're wondering whether these rugs are named after a city, region, or tribe, like most of the other oriental carpets, let us clear your confusion. The name Ziegler refers to their unique design patterns and the technique of weaving employed.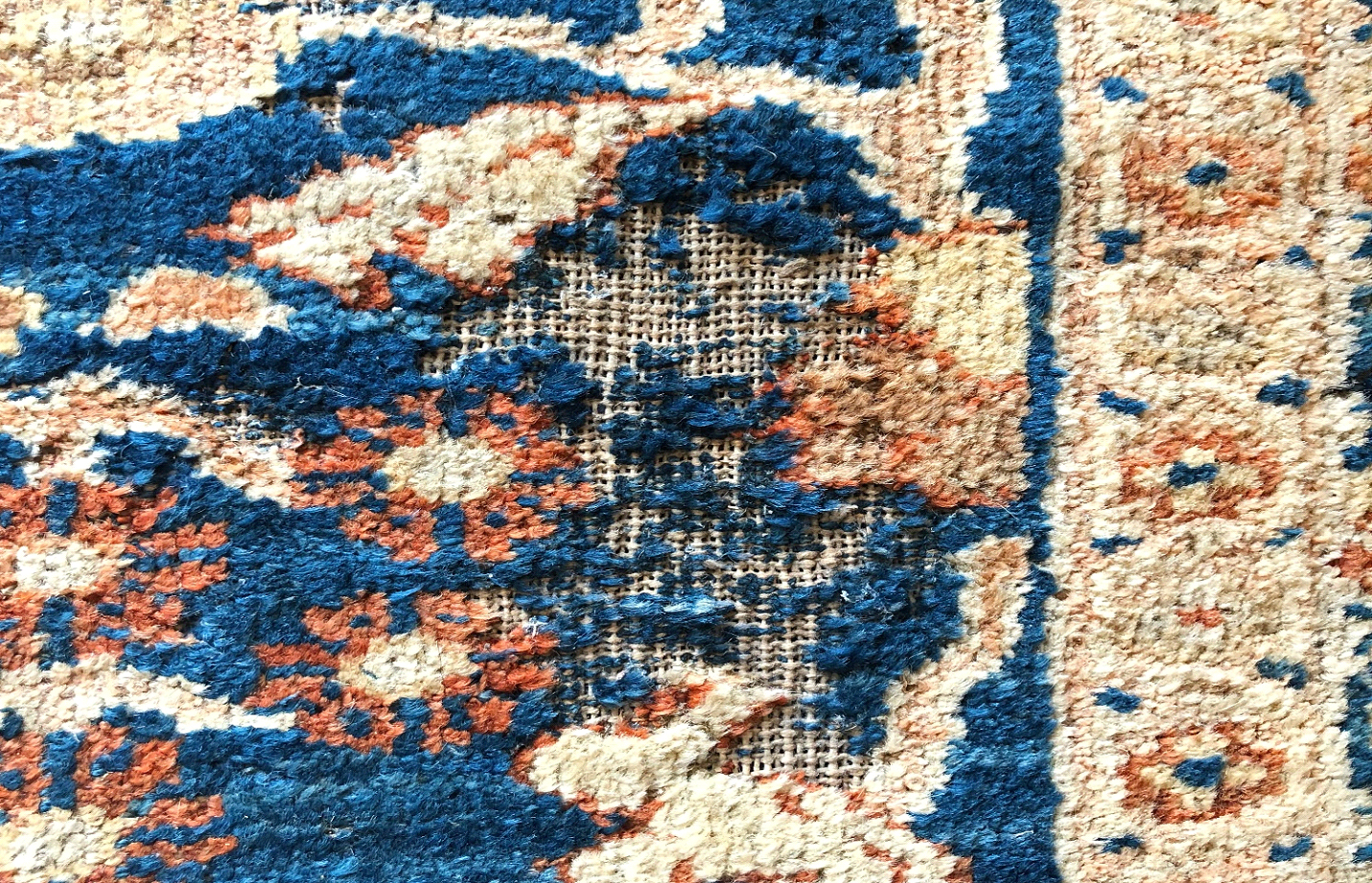 Curious about what encouraged their origin and how these rugs differ from other hand-knotted floor cloths?
Well, we've got all the answers!
The carpet weavers of Iran, those who belonged to the Arak province, were the ones to design and create the unique handmade modern Ziegler rugs for the first time.
Originated in Iran, these rugs were crafted by artist while keeping the Western market in view, since the carpets were specifically created to be exported overseas.
The making of these eccentric handmade carpets was commissioned by a German company name Ziegler and Co. in the year 1883. At that time, master carpet weavers of Iran were recruited specifically to design rugs that had softer tones and more subtle patterns as compared to the original Persian and Oriental handmade rugs.
Hence, a result of innovative experimentation, modern Ziegler rugs were born for the sole purpose of adding a touch of warmth to modern day contemporary décor.
How to Decorate Your Personal Space with Modern Ziegler Rugs?
Today, modern Ziegler rugs are woven at a large scale in numerous East-Asian countries and exported to Western nations where they're bought like hot cakes by eccentric carpet lovers.
What makes them a popular choice among rug enthusiasts is the fact that they complement all kinds of décor – from traditional to modern, and from classy to funky.
In a sense, it doesn't matter whether you're a lover of minimalist modernism, or an admirer of rich cultural displays, the right Ziegler rug can be a perfect fit for your interior décor.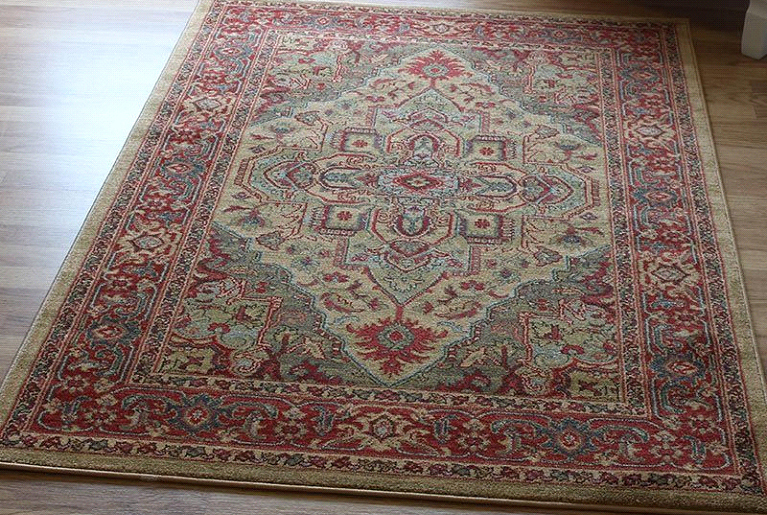 Another best thing about modern Ziegler rugs is the diversity of their designs, colors, sizes, and shapes, which makes it even easier for home owners to find the one that perfectly matches their personality and compliments their décor.
In other words, you can find all sizes of handmade modern Ziegler rugs online in a wide range of colors and shapes – from small area rugs that measure around 3 x 5 feet, to large carpets that could easily cover an area of as much as 13 x 20 feet. How great is that?
Not sure how choose the right Ziegler rug and place it flawlessly in your aesthetically well-decorated living space?
Well here's a list of suggestions:
Use an oriental Ziegler area rug to make your hallway look picture perfect. You can also place one in the front of your dresser or next to your bed.
Mix up the antiqueness of Ziegler with your contemporary décor – build a bridge between the old and new with a statement of authenticity.
Combine the subtle designs with heavily patterned wallpaper or upholstery to create a contrast that doesn't overwhelm the complete view.
Create a constant color theme for your bedroom or living room by using similar colors and maintaining a uniform visual effect.
Bring in some matching furniture. For instance, you can get a brown colored rug to go with brown furniture.
Use patterned rugs in high traffic areas to avoid scratches and gouges on the floors.
Modern Ziegler rugs come in softer tones and neutral colors, incorporate one in your living room for a more subtle look, in order to avoid making the space overwhelming.
All in all, a remarkable amalgam of traditionalism and improvisation, Ziegler rugs could be used to accentuate the style of any room and enhance the look of your interior décor – whether it be modern, contemporary, or traditional.
Can't find the perfect Ziegler rug online? Well, that's no problem, since you can always get a handmade rug custom designed online to match your personality and go with your existing décor!
By - 27 Mar 2020