Are you looking to make a big purchase? Maybe you're redoing your entire decor, or maybe you're adding on to the existing one. In any case, have you considered buying Mamluk rugs for your new place?
There are many reasons why handmade Mamluk rugs are popular in the Eastern as well as Western hemisphere.
Wondering why you should get your hands on a Mamluk when buying a handmade rug for your home?
Read on to find out!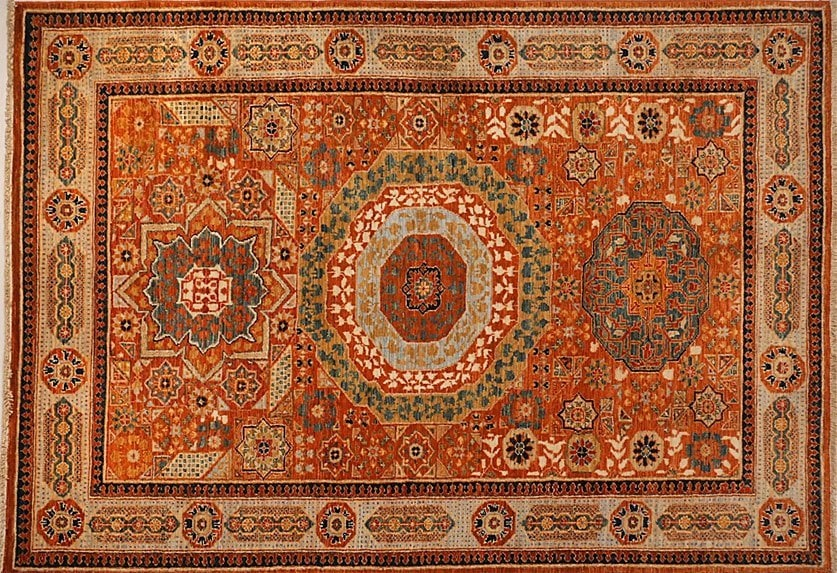 Handcrafted Mamluk rugs are one of the highly popular Oriental rug types. The main reason for their popularity is their uniquely traditional geometric pattern and quality.
To help you determine whether or how your collection could benefit from the Mamluk rugs for sale online, we outlined 10 reasons why choosing this type of rug is an excellent investment decision.
1. History:
The Mamluks were slave soldiers that converted to Islam and served various Islamic caliphs and sultans starting around the 13th century (from 1250 CE). They were often highly educated slaves of Turkic origin and, later on, white eunuchs.
The mamluks were known for their loyalty to their master rather than any specific ethnic group. They are believed to have played a big role in the spread of Islam which was quickly gaining power across the world during this period.
According to an old saying, Mamluk rugs are old friends that never change.
The thing is that back in the day, these rugs were a valuable item to those who treasured them as their most precious possession and considered them as heirlooms to be passed down through generations.
Since then, this tradition has carried on into modern times – many original owners would have probably been shocked to see how valuable their antique Mamluk rugs are today.
2. Quality:
Mamluk rugs are famous for their quality, being made with naturally dyed soft wool that is produced by nomads living in the highlands west of Alexandria and Cairo. You can find Mamluk rugs with a cotton foundation and wool pile, as well rugs with a wool foundation and wool pile.
In the early day, handmade Mamluk rugs were often made using fine silk threads as well. The owners of these precious heirlooms treated the rugs with extreme care – many pieces still survive today after over 100 years!
3. Design:
Many collectors consider Mamluk rug designs to be among the most beautiful in the world. They are so popular that they can be used as a great conversation starter!
The quality of these rugs is evident through their fine symmetrical knotting, natural color palette, stability, durability, and beauty.
4. Price:
Mamluks do cost more than other types of rugs out there at the moment (a general rule of thumb would put them about 15-20% higher than the market price).
But this is only because these exquisite carpets deserve it! As they gain popularity over time, their prices will probably even go down – just like with all commodities.
While they are indeed more expensive than other types, they are still not as expensive as the generally highest-priced carpets (such as Persian rugs or Turkish rugs). If you consider quality vs. price ratio (QBR), mamluks come out on top!
This means you could be one of those lucky customers who get a highly sought-after piece for a reasonable price before the market starts correcting itself.
Despite the high prices and constantly changing trends in the rug world, people still yearn for mamluks because they represent something truly timeless.
If you are one of these people - consider yourself lucky, since you have a unique opportunity to get hold of a truly beautiful and rich-looking piece that could bring joy and warmth to your home for many years ahead!
5. Rarity:
Persian, Turkish, Indian, or Chinese rugs may all look exquisite and of good quality but Mamluks remain unique for their rarity. It is becoming increasingly more difficult to find pieces in museums or private collections because they simply fall apart after some time!
Very soon we may be faced with the case when the only way to acquire Mamluk carpets would be through auctions or private rug dealers; however, both of these sources are very expensive and sometimes unreliable (as any rug collector knows all too well).
It might become much more difficult in the future to find such unique pieces at affordable prices – it is up to you whether you want to face this challenge!
6. Versatility:
As with any type of rug, handcrafted Mamluk rugs can be used in any room since they are a great way to introduce color and pattern into your house – while at the same time giving it that much appreciated oriental touch.
No matter what design you choose, it will always look absolutely gorgeous when used decoratively in the main hall of your home!
7. Availability:
One of the main concerns with Mamluks rugs is their availability – as they become more popular, it is becoming more and more difficult to find them in stores (especially online mamluk rugs, where they are often sold out due to the increased demand).
In most cases, you will have to wait for stores and manufacturers to place new orders, which could take up to a few months!
That's why mamluk rugs are precious as people in the UK and USA are more considering to make it the attraction of their indoors. mamluks.
8. Adaptability:
Handcrafted Mamluks rugs are popular among modern, contemporary, and even traditional-style house designs.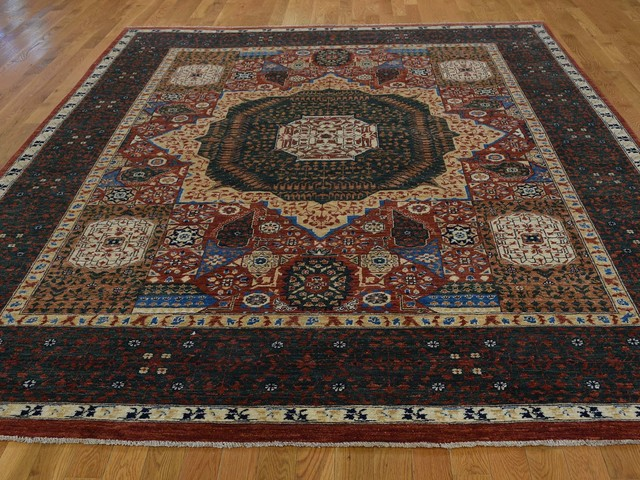 They blend really well with oriental, western (classic), rustic, country, beach, and nautical themes – so they don't have to be limited to just one type of décor!
They can be used as a stand-alone piece in any room, or complement existing furniture and décor with ease.
9. Beauty:
There is no doubt that Mamluk rugs are among the most beautiful known in the rug world – their intricate patterns reveal true craftsmanship like nothing else out there!
Try to imagine what it would be like if your house was graced by these carpets – make sure to look at pictures for inspiration!
It is not hard to tell why these carpets were so highly appreciated by those who owned them for centuries.
Their timeless quality promises that no matter how long you keep them at home or how much your choice will cost you today, it will still look as good years down the road as it does right now – a claim that very few other types, modern or antique, can make!
If you decided that now is the time for you to make an investment in these handcrafted Mamluk rugs, behold some of the elite class rug styles.
Or if you are just browsing around for that perfect mamluk rug pattern, then it might be useful to know more about why one should consider purchasing one.
By - 26 Aug 2021