A home is never complete without a rug!
More than just colors and texture, rugs add warmth, liveliness and loads of comfort to any space.
But are all the rugs same?
NO!
When it comes to finding the perfect rug for your home, nothing can beat the magnificence, traditional charm, and utter luxuriousness of a Pakistani handmade carpet!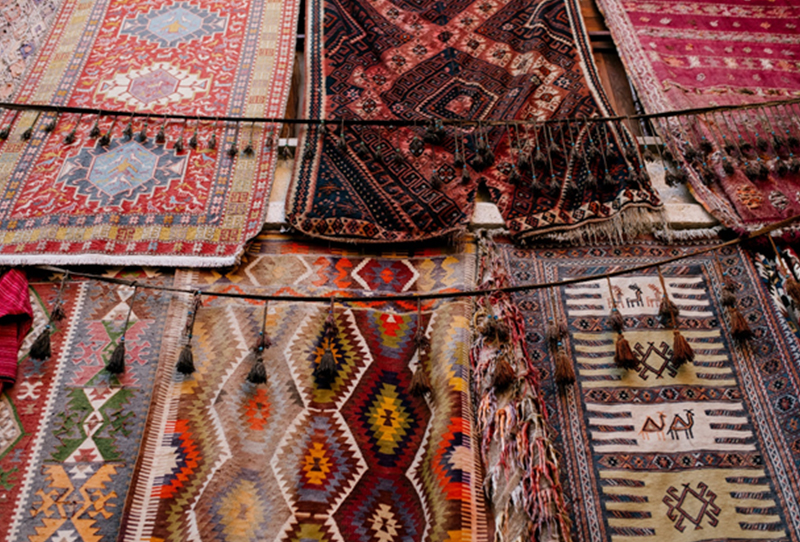 Why Are Pakistani Carpets So Popular?
The carpet manufacturing industry in Pakistan is ages old.
It all started during the 11th century, when the culturally rich land of South Asian Subcontinent was conquered by the Afghan Ghaznavids and Ghauris.
These Muslims conquerors brought with them a lot more than just delicious food recipes and ethnic clothing, they introduced the skill of carpet weaving, and that's when the people of the Subcontinent started using the locally produced wool and cotton for crafting handmade floor coverings.
From then, till today, the art of carpet weaving has been kept alive by hardworking artisans who spend their days knotting rugs in the busy cities of Lahore, Karachi, and Faisalabad.
The skill is passed down from generation to generation, hence the Pakistani handmade carpets produced today are not much different from those crafted during the Mughal regime, or before the partition of Pakistan and India.
There's a lot more to the history of Pakistani rugs that any rug enthusiasts would love to learn, but this is not the only reason why these artifacts are so in demand.
Here's the list of reasons why Pakistani handmade carpets are a MUST-HAVE for any homeowner:
1. Always 100% Handmade
If you're buying from an authentic rug dealer, a Pakistani carpet would always be 100% handmade, and there's no doubting this fact!
Each one of these rugs are crafted meticulously by master weavers over a long time period. One carpet manufacturing can take from about 6 to as much as 24 months, depending on the rug size and the weaving techniques employed.
Those who make these carpets ensure that each and every knot is tied to perfection, because there's no room for mistakes.
How to identify whether a rug is handmade or machine-made?
Carefully examine the rug's fringes to see if they're a part of the rug fabric or are sewed/glued on the rug. In handmade rugs, fringes form naturally during the crafting process.
Since each knot is tied separately, the design patterns tend to have straight lines.
You might notice a lack of symmetry as compared to machine-made rugs.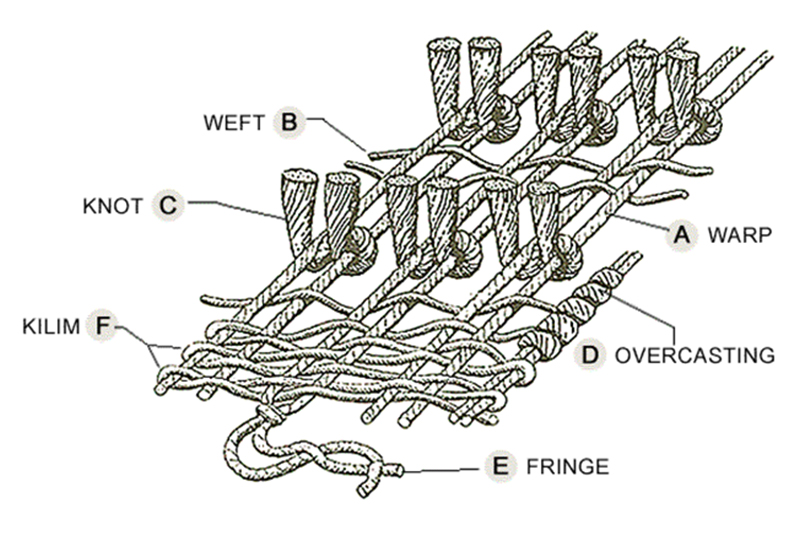 2. High Knot Density
Usually, the carpets manufactured in Pakistan have a high knot count or density. Which means, the have a higher number of knots per square inch than the carpets crafted in Afghanistan, India, Iran, or any other country.
This knot density is one of the major reasons why Pakistani carpets are always in high demand and are among the country's largest exports.
Why does this particular feature matter so much?
That's because, in handmade rugs, the higher the knot density, the more durable the rug.
In other words, carpets that have a high number of knots per square inch are stronger than those with less knots.
These rugs can withstand the weight of heavy furniture, as well as high foot traffic without wearing off or tearing apart.
How long do Pakistani handmade carpets last?
Long enough to be inherited by your grandchildren!
More on the durability later …
3. Use of Ancient Knotting Techniques
Carpet weaving is an art. And arts such as this are passed down from one generation to another.
Today, this art of crafting rugs and carpets out of natural materials is kept alive by the sons and daughters of those families who've devoted their entire lives to carpet manufacturing.
The knotting techniques employed in the making of Pakistani carpets are hence ages old. Actually, ancient. And these techniques have been introduced into the rug weaving market of Pakistan by various immigrants belonging from rich cultural backgrounds.
While some handmade wool rugs in Pakistan are made using the asymmetrical Persian knots, others employ Ghordies knotting technique or the Senna knot.
In any case, the end result is always fine, hand-knotted rugs that exude a kind of luxurious charm and an aura of magnificence that's utterly unmatchable – something you won't find in rugs from any other country.
4. Premium Quality and Natural Materials
Mostly, locally sourced wool and cotton is used for Pakistani carpets.
In the early days, the materials used we harvested by the weavers themselves, who handspun the wool and dyed it using natural pigments before beginning with the creation of a rug.
Although the weavers don't harvest the wool themselves nowadays, it's still naturally dyed.
In some cases, the local wool is mixed with imported wool from New Zealand.
Silk threads are also often added to the carpets in order to enhance their look and feel, because after all, silk rugs give off a more luxurious vibe and have more vibrant colors than the wool ones.
In the market of Pakistani rugs, you'd also find rugs made of both Silk and Wool, that are a perfect fit for modern homes.
The best part about the materials of Pakistani rugs is that they're all natural, environmentally friendly, and no animals are harmed during the sourcing process.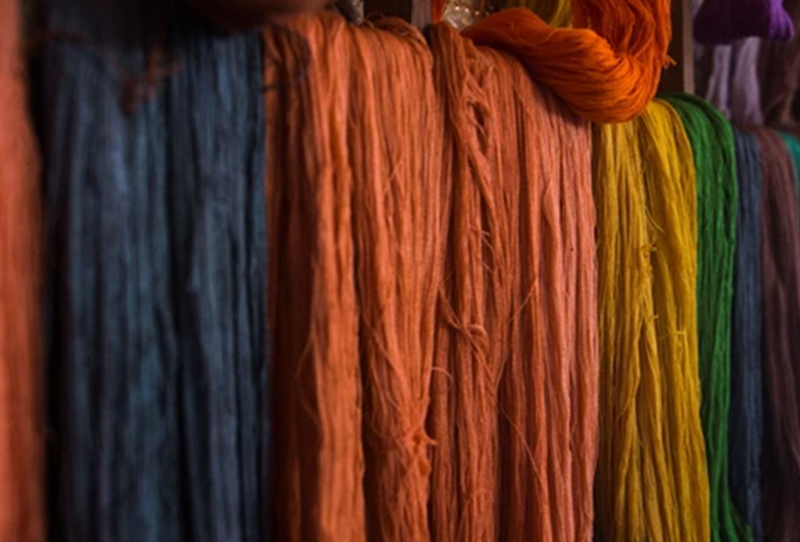 5. Wide Array of Designs and Styles
Here comes the most MAJOR reason why you should go for Pakistani carpets:
They're available in a wide range of different styles with unique and captivating design patterns.
And did you know that each Pakistani handmade carpet's design pattern is different from the other?
In a sense, the piece you buy would be the only one-of-its-kind in the market, with no similar copies around the world!
Here are the different styles of Pakistani carpets that you can buy for your home:
All of these rug styles feature design patterns that are enchantingly unique, captivating, bold, and have the right amount of traditional touch in them.
Whether you're interested in decorating your home in a modern manner, love the traditional interiors, need a boho chic look, or are inspired by the recent transitional style trend, you'd find the perfect Pakistani carpet that matches the rest of your interior!
Plus, there are always various sizes, shapes and colors of rugs available.
Not sure about how to find the perfect rug for you home?
Simply check out our collection of exquisite Pakistani handmade carpets and order online!
Lastly, don't forget that handmade rugs – although highly long lasting and extremely durable – require special care and maintenance.
To make sure that your Pakistani handmade rug retains its original shape and aura for years on end, vacuum clean it at least 2-3 time per week. Also, keep the rug out of direct sunlight, and don't forget to get it professionally cleaned once a year.
By - 28 Jan 2021