It's the era of e-commerce stores and online shopping. You can easily find almost anything at an online store, from furniture to high-quality handmade rugs, paintings, electronics, and much more.
In you've decided to buy a Pakistani rug online, you're in for good! But, make sure to avoid these 5 crucial mistakes that we're about to discuss below!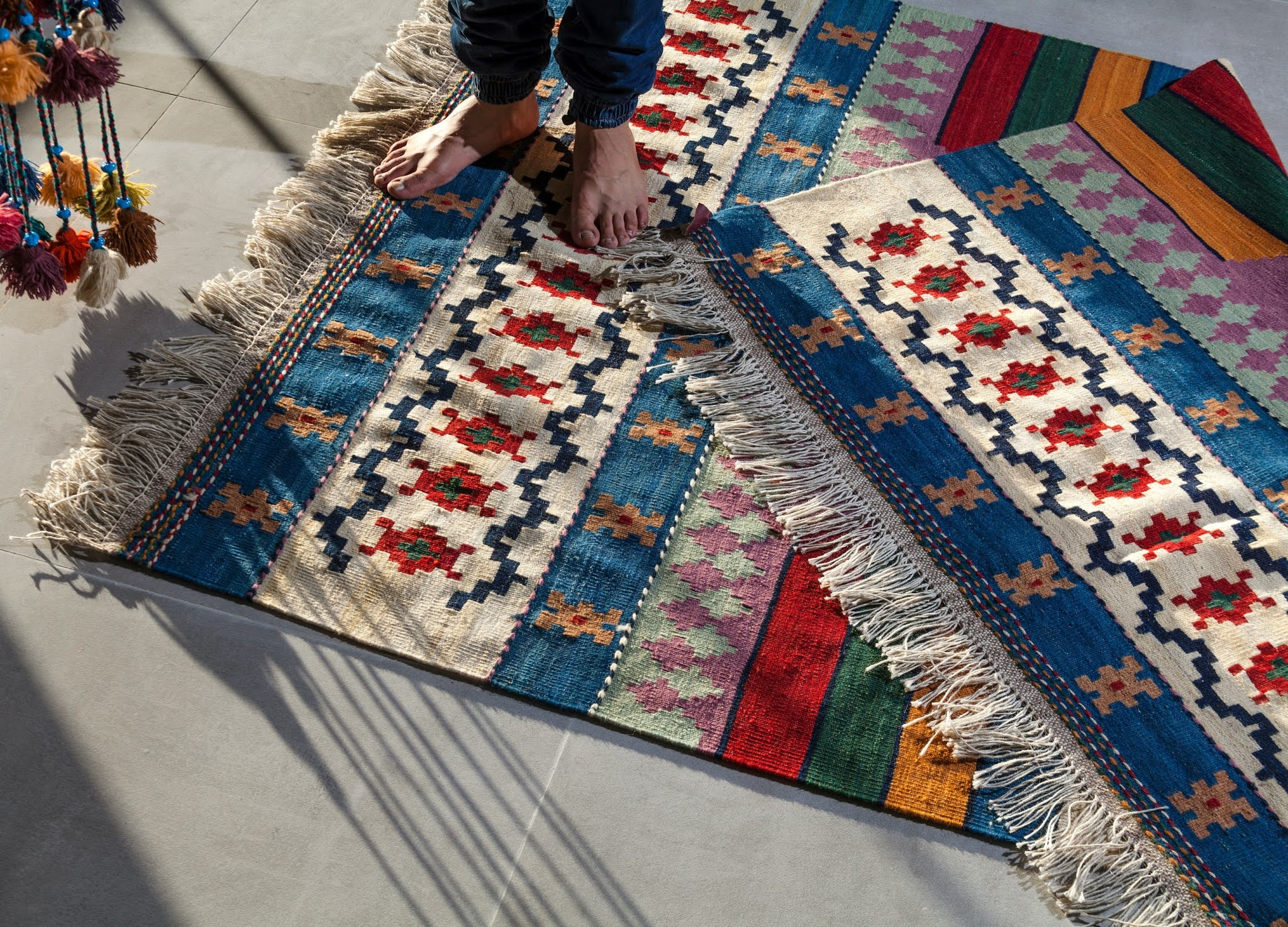 The Process of Rug Buying – Are You Doing It Right?
Nearly every room in your home needs a rug. Not just for the purpose of adding a feeling of warmth and comfort to the surrounding, but also to make your décor look complete and well put-together.
Room decors without a ug often give off an unfinished vibe, as if all the furniture is just floating about.
After you've identified the need of a rug, you'd need to answer a few questions, including:
Should you invest in a handmade rug or buy a machine-made rug?
Which type of rug would look best with your décor – modern or traditional?
What should be the pile height of your rug?
What material of rug should you purchase?
Which colors and design patterns would suit your décor theme?
What size and shape of rug do you need?
With the answers to these questions, your quest for the perfect rug would become easier, and you may even find the best rug within minutes!
Afterwards, you'd need to choose a reliable online rug store that offers a variety of exquisite rugs, including modern rugs, Persian carpets, Pakistani rugs, Tribal rugs, Antique rugs, rugs with a medallion, etc.
Make sure the rug seller you choose has a return and exchange policy in place. Because, when it comes to rugs and home décor, you never really know what would look great until you've created the look.
Also, what if you accidentally bought the wrong size of rug?
You may be able to resize a large area rug, but if the rug is too small for the room, the entire décor would fall apart!
After you've chosen an online store that sells the best rugs, it's time to place an order. But before you do that, make sure you're not making any of these 5 crucial mistakes:
This is the worst and one of the most common mistakes that rug buyers make.
Your rug's size determines the look of your entire décor – it can make or break it. If you're missing out the important step of taking dimensions of the room, you're at a huge risk of ending up with the wrong rug.
Don't want this to happen?
Take measurements and know the exact size of rug you need. The standard and common handmade rug sizes include:
2x3 feet
3x5 feet
4x6 feet
5x7 feet
6x9 feet
8x10 feet
9x12 feet
10x14 feet
The smaller area rugs i.e., 2x3 feet and 6x9 feet are used mostly for bathrooms, kitchens, walk-in-closets, and other small spaces.
If you're looking for a rug to place under a dining table with 6 seats, 8x10 can be the perfect option and the most recommended one. For larger dining tables, and to place in your living room, you should buy 9x12 feet or larger.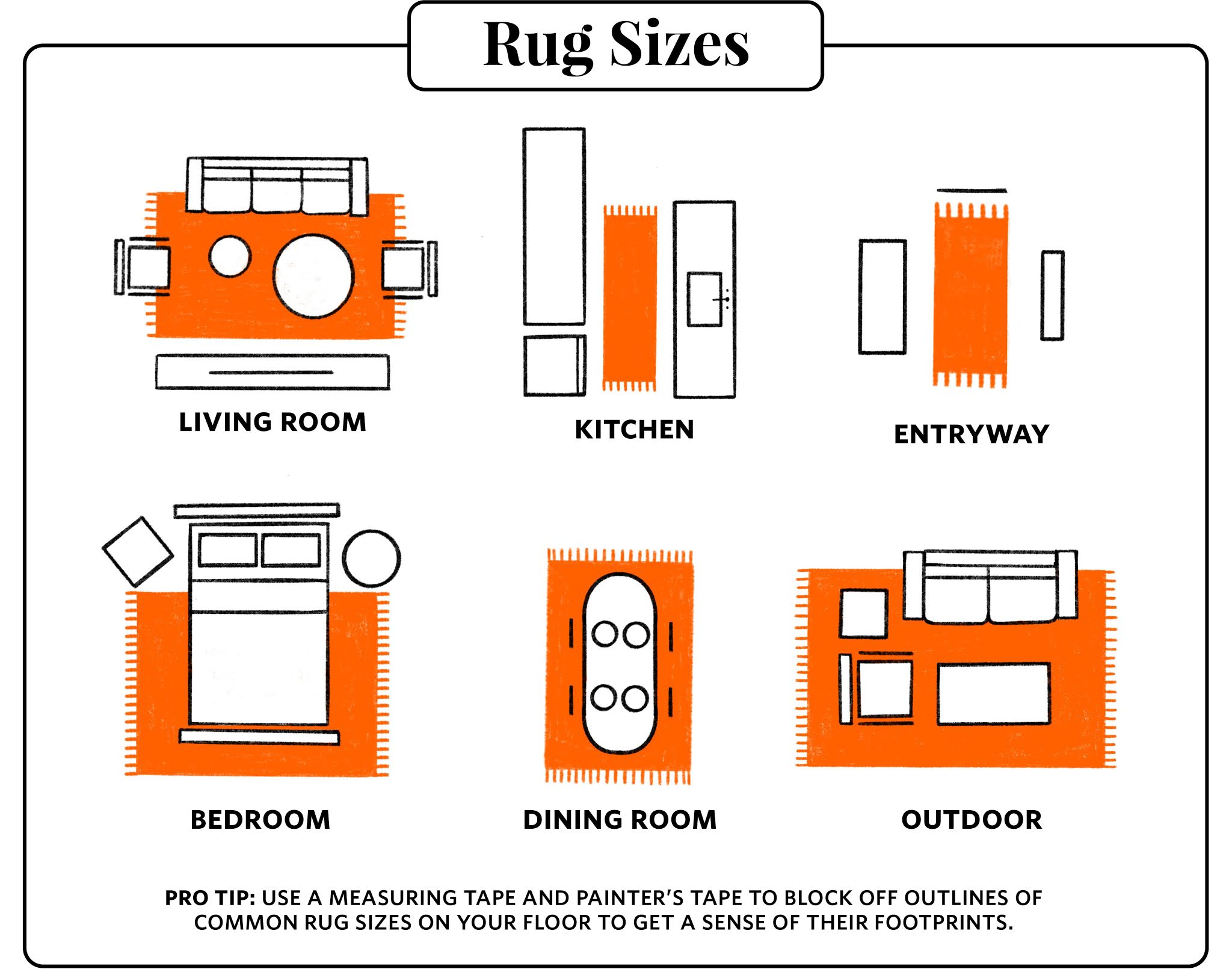 You might be inclined towards buying a rug that's priced incredibly low, but going through with this decision can be a mistake.
While there's nothing wrong with benefiting form a good offer and buying Pakistani rugs online that are available at a discounted price, you should think twice before purchasing a rug that's has skeptically low price.
Why?
Because there are a lot of spammers out there who're selling inauthentic machine-made rugs with the tag of a Pakistani handmade rug or a handmade Oriental rug.
Again, make sure you choose a trusted rug seller, and don't forget to check if the have a return policy or not.
If you're new to it and are buying your first ever rug online, you might be scrolling through the traditional rectangular rugs only.
There's nothing too fearful about trying something different. Go check out the round rugs, runners, oval rugs, and square rugs as well, who knows you might find the perfect fit in there!
Also, remember that interior décor is all about experimentation!
But f you want to keep things simple, going with a rug that's the same shape as your room can be an easy choice.
The knot density of a rug determines its strength and durability. A higher knot density means the rug in question is long-lasting and would not wear or tear easily.
On the other hand, the material of a rug tells a lot about how the rug would look and feel. Additionally, some rug materials are easy to take care of, such as wool.
What would a rug expert recommend?
Go for a wool rug with a high knot density if durability is what you're looking for.
Rugs come in a range of different designs and colors. From neutral tones to bold hues, floral patterns to geometrical symbols, the rug you pick would shape your entire décor.
If you want to keep things light and breezy, earthy tones can be the best pick, such as shades of grey, beige, off-white, gold, etc.
On the other hand, if the rug is going to be the focal point of your entire décor, and if it's meant to lift up your home's interiors, bright rugs such as a classical red Bokhara rug, or a blue Jaldar would look great!
In any case, remember to maintain a balance in your décor instead of creating a look that's either too overwhelming or entirely plain.
By - 30 Apr 2021