When you buy a handmade rug, you invest in something bigger than just a floorcovering! Handmade rugs and carpets are an emblem of the rich historical weaving traditions and a stark representation of tribal cultures.
In other words, when you purchase a Gabbeh handmade rug for sale, you bring home the handwoven values and traditions of nomads who once inhibited the Zagros mountains.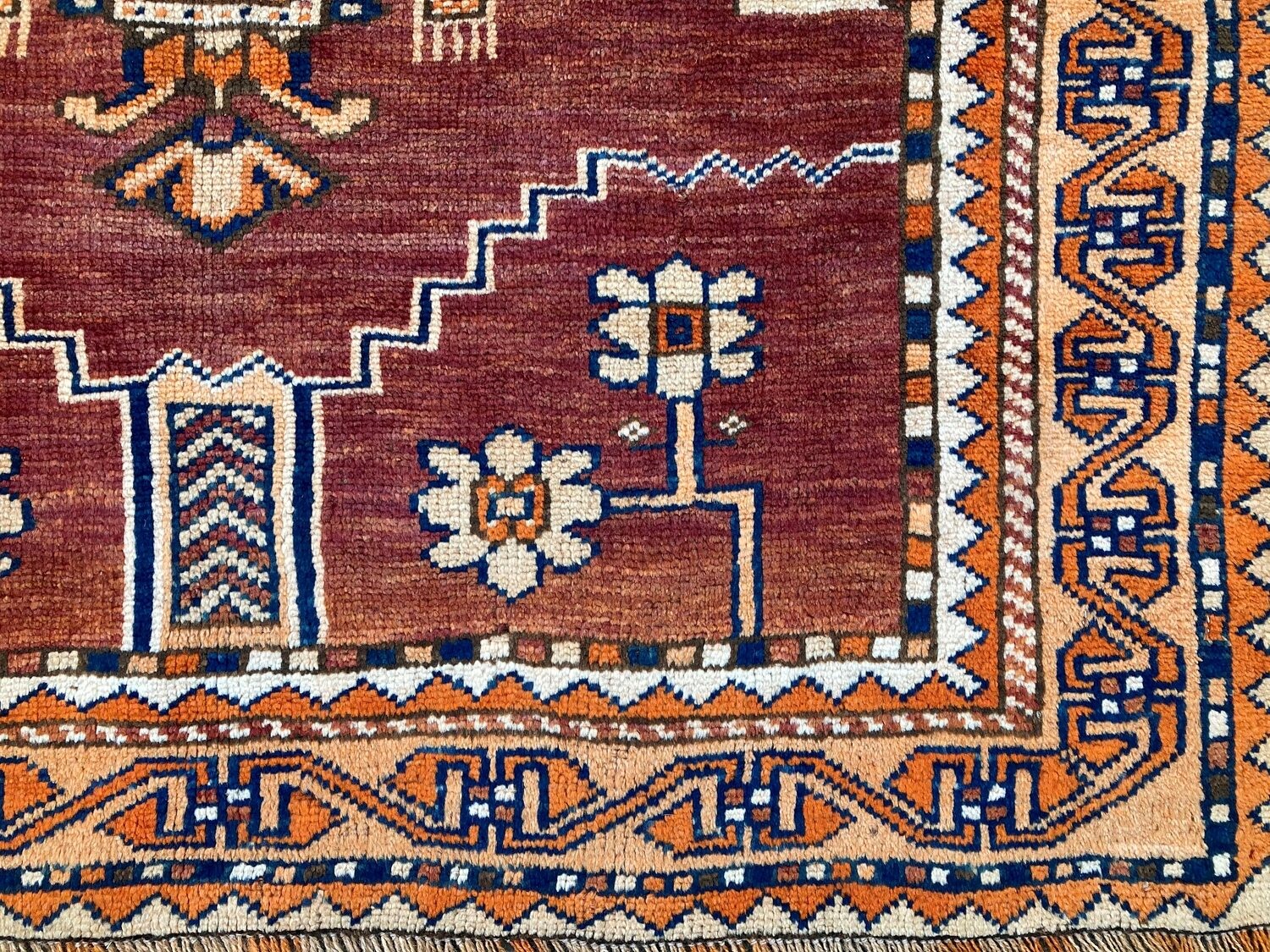 Similar to most other tribal rugs, handmade Gabbeh rugs are filled with traditional symbols and feature design patterns that are mostly geometric. But that isn't the only thing that distinguishes these charming rugs from other handmade carpets!
About the Enchanting Gabbeh Rugs
Gabbeh literally translates to "in the rough" and the name of these rugs is a clear description of their design patterns. The rugs are filled with symbols and geometric motifs that are positioned randomly over the rug in most cases.
Originally crafted by women of the Qashqai tribe that inhibited the largest mountain range situated in the south-west of Iran, Gabbeh rugs are in league of their own.
However, it wasn't only the Qashqai tribe that was involved in the weaving of Gabbeh handmade rugs, the Kurds, Lurs, and the Bakhtiari people also crafted these carpets.
Over time, the pattern became popular and weavers from other parts in the Eastern region also started manufacturing the carpets for sale in both the Eastern as well as the Western hemisphere. Today, Gabbeh handmade rugs for sale are crafted in various countries including India, Pakistan, Afghanistan, and Iran.
Since the rugs were usually made to be used for domestic purposes, their design patterns were quite simple and less complicated in comparison to most other Persian and Oriental rugs. and that's what largely differentiates them from other carpets!
Unlike the Bokhara rugs, the motifs on Gabbeh rug aren't placed in a symmetrical manner. Also, these rugs don't have a central medallion, nor do they include any flowery patterns, images of vases, or vines.
Usually, the materials used in the manufacturing of Gabbeh carpets are fine quality wool, cotton and silk. During the early days, weavers used wool that they harvested and handspun themselves. However, nowadays, the wool used is often imported from New Zealand and mixed with the locally harvested wool to craft rugs that have a velvety texture and soft feel.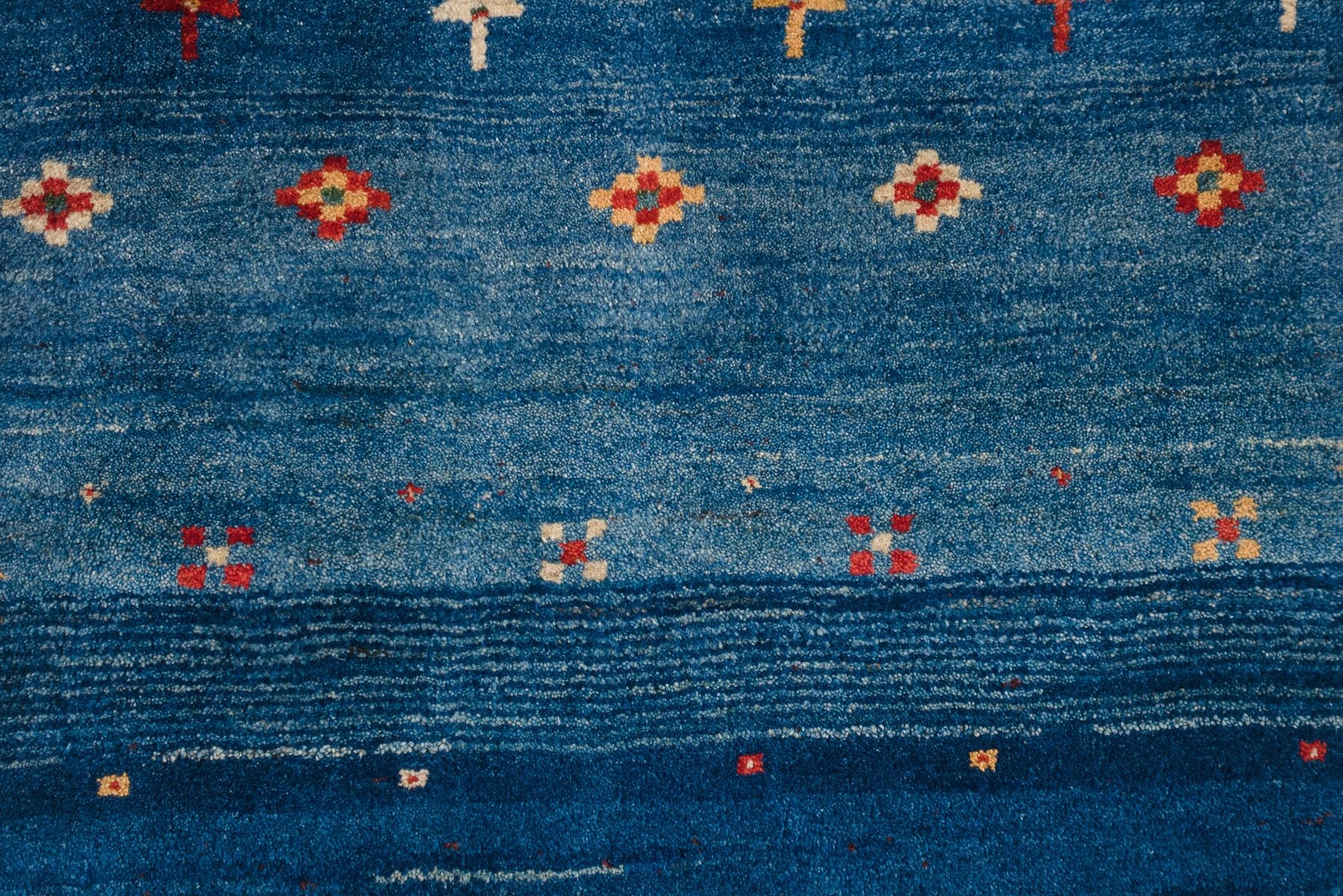 4 Amazing Features of Gabbeh Handmade Rugs for Sale
Handmade rugs are a symbol of luxury and are often increasingly expensive. Each handmade carpet is a representation of the cultural values and traditions of the people who crafted it.
Filled with highly symbolic motifs and traditional patterns, Gabbeh handmade rugs are a common choice among homeowners who wish to create a subtle traditional décor look. That's because the design patterns of a Gabbeh rug aren't as bold and overwhelming as of most other Persian carpets.
But when you buy a handmade rug, design pattern isn't the only thing to be kept in consideration. Here's a list of five amazing features of Gabbeh rugs that you must know about:
1. Gabbeh Rugs Take Months to be Completed
Yes! You read it right.
When you're buying a Gabbeh handmade rug for sale, you're directly looking at months of hard work and effort!
Multiple craftsmen work on a single rug, tying each single knot to perfection until the rug is completed.
The exact amount of time that it takes for a Gabbeh rug to be completed depends largely on the size of the rug. It can take from multiple months to even years for the rug to be completed.
Plus, no two Gabbeh rugs ever have an exactly similar design. Each rug differs from the other. Which means, if you buy a Gabbeh carpet, you'd be the only sole owner of that specific rug, there are no duplications created.
No wonder these rugs are so expensive!
2. There Are Two Types of Gabbeh Rugs
These rugs can be classified into two different types. One being the initially crafted type of traditional Gabbeh rugs designed and handwoven by the Nomads. These rugs feature design patterns that are highly traditional and resemble the cultural heritage of tribal weavers. However, unlike other traditional tribal rugs, these Gabbeh carpets are a bit more subtle and playful.
The second type of Gabbeh rugs is the modern one, their patterns are traditional only in a superficial manner. It's easy to pair up this modern version of Gabbeh rugs with contemporary interiors in order to create a unique look that's neither too overwhelming, nor too subtle.
3. Their Wool is Dyed Using Vegetable Dyes
If you're buying from a trusted handmade rug dealer, the Gabbeh rug you purchase would've been made of naturally dyed wool. You can ask and confirm this with your chosen rug seller as well.
Since the early day till now, high-quality handmade rugs are made of naturally dyed wool. The pigments used in the dyeing process are mostly extracted from vegetable and plants. That's because, during the early days of rug weaving, the only dyes available to the weavers were the natural ones.
How are naturally dyed wool rugs better than the artificially dyed ones?
Their colors don't bleed at all! Plus, they rarely fade. And even if they do fade (in case of exposure to direct sunlight) their colors won't change as dramatically as of an artificially dyed rug.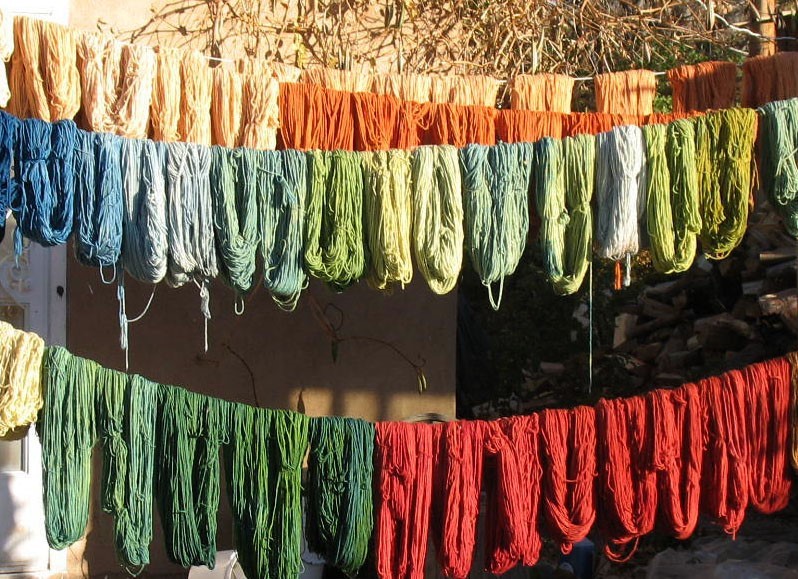 4. Their Patterns Are Filled with Highly Symbolic Motifs
The design patterns of a Gabbeh rug are traditional yet quite unique and playful as compared to other types of Persian carpets.
Each motif and image in a Gabbeh rug are highly symbolic and has a unique meaning.
What are some of the common Gabbeh rug symbols?
Cypress Tree: a symbol of life and death
Peacocks: symbolized the human spirit
Comb: bring wishes of health to the members of a family and suggests cleanliness
Dog: a protector of man
Hourglass: a reminder that time never stops passing
Pomegranate: symbol of abundant wealth
Clouds: sends wishes of happiness to the family
The Tree of Life: representation of the belief in eternal life
Loin: symbol of victory and honor
Camel: symbolizes happiness and wealth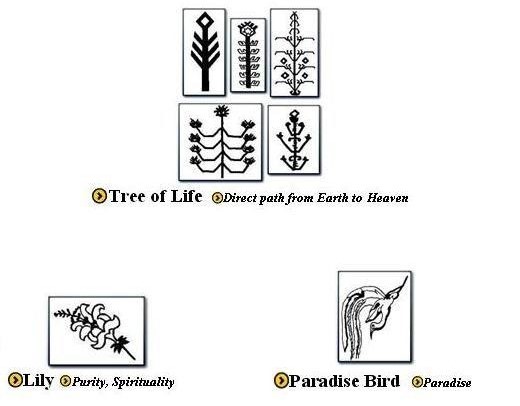 So, ready to purchase a Gabbeh handmade rug on sale?
Don't forget to learn all about how to keep your wool rug clean and make your new investment last for years on end!
By - 26 Feb 2021