Baluchi rugs are beautiful pieces of art, but unfortunately, not so common in the Western Hemisphere.
Most people don't know is that a Baluchi Rug offers a lot more than just aesthetic value.
These rugs can be used as a conversation starter for guests to gather around, they provide comfort from cold floors during winter months, and they add a touch of vibrant colors and liveliness to any space, be it your living room, entrance hall, or dining room.
Read this blog post to learn more about why Handmade Baluchi rugs deserve a good spot in any trendy homeowner's floor.
Whether you're looking for an affordable piece of decorating furniture or want something decorative to put under your coffee table - why not invest in this one-of-a-kind accessory?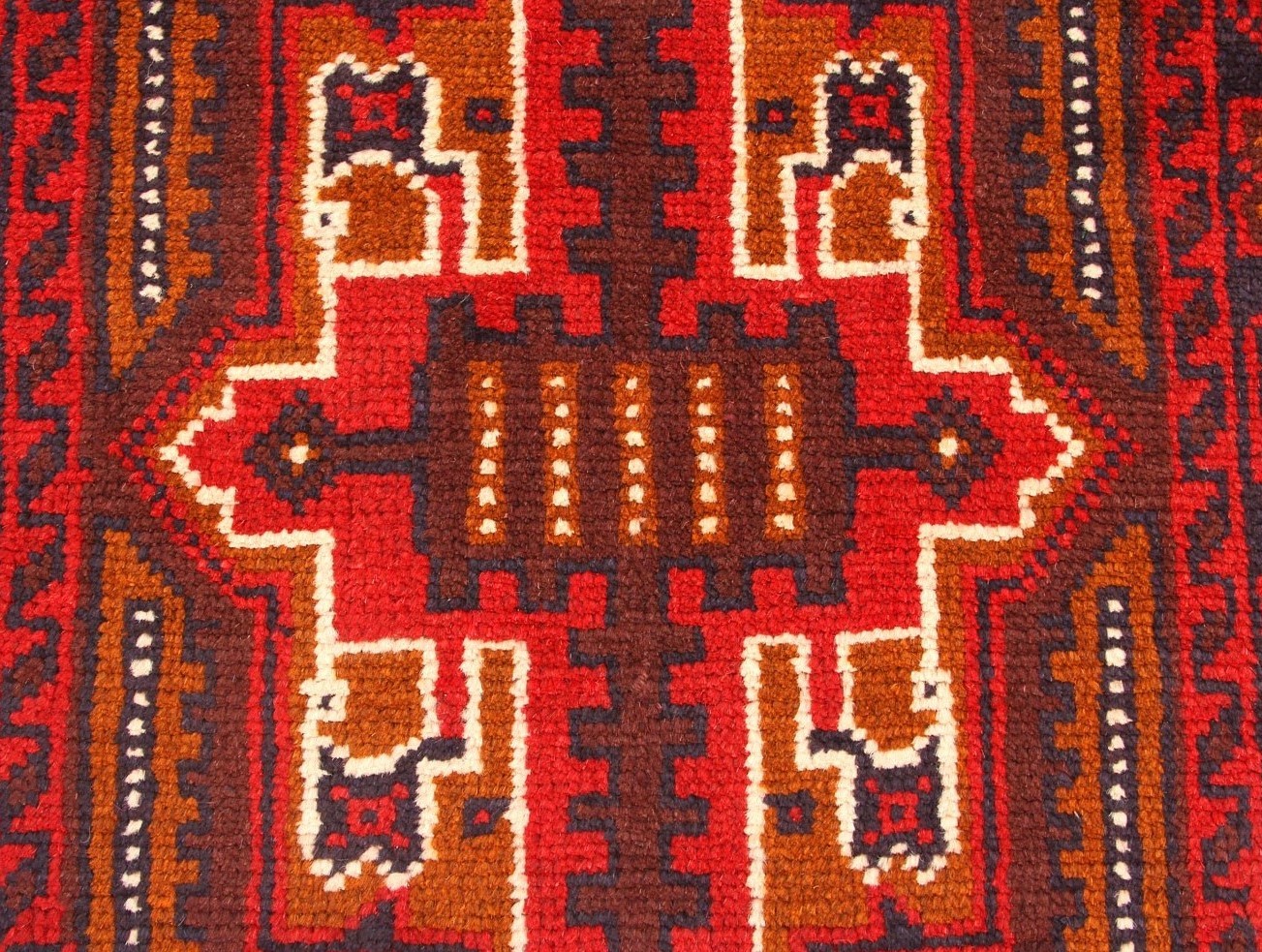 Reasons Why You Should Buy a Baluchi Rug
Baluchi rugs, as the name suggests, are floorcoverings that are designed and crafted in the province of Baluchistan in Pakistan.
These handmade rugs come under the category of finest Pakistani rugs available for sale in the market, and to this day, the Baluchi rugs are handwoven by Baluchi tribesmen and women.
Handmade Baluchi rugs have a magical and traditional aura to them. These artifacts are woven by skilled master weavers who've inherited the art of rug making from their tribal ancestors. Here are some major factors that have led to the increased popularity of Baluchi handmade rugs:
Baluchi Rugs are Handmade:
If you go to the souk, the Baluchi rug section will appear as a sea of different colors, shapes, and sizes with the most enticing design patterns all around. They appear different because they are made uniquely. As all of these rugs are handmade by Baluchi women in Baluchistan.
Each knot is tied to perfection by these skilled female weavers who don't dare making even a single mistake throughout the weaving process.
The color combinations in a Baluchi rug make it the perfect accent piece for any space! It's an investment that you won't regret!
At first glance, it seems like these rugs are just another Tribal rug, but actually, Baluchi rugs take up to 4-5 months for each particular one and you will never find a Baluchi rug pattern matching with others!
In a sense, each handmade Baluchi rug is crafted with a pattern that is unique and new but has the same traditional vibe and geometrical motifs like other Baluchi rugs.
What is the Material of Baluchi rugs?
Before you look for a Baluchi rug that suits your home decor, it's important that you understand what makes these unique pieces so appealing.
Baluchi rugs are made from fine materials including cashmere, alpaca, and silk. This makes the rug soft to touch and very elegant. Handmade Baluchi rugs can be made from many types of material, but the most popular materials are:
Rugs made of wool and cotton are the most popular and also a wise pick. That's because wool rugs are stain and moisture resistant. Also, their dyes don't fade easily and the wool fibers can stay in a good shape for years on end!
Baluchi Rugs have a Rich History:
Baluchistan is a place that's been inhabited since ancient times - archaeologists found traces of Baluchi settlements on relics created over 40,000 years ago.
Also, there is an interesting story about Baluchis and Baluchi rugs - it started when Baluchi people began using their own camel hair to create their unique wall-hanging pieces. Then, Baluchis moved away from these nomadic lifestyles and switched to weaving silk and lambswool on simple looms in the cities they settled.
This is when Baluchi rugs became popular around the region because of their great durability and quality for a fair price.
Baluchi rugs are popular because of their durability and the fact that they can last for a long time.
Also, Baluchi rug patterns are based on old Baluchi designs - so you're actually buying something from Baluchistan's heritage!
The rugs are made in the most remote parts of Iran, India, Afghanistan, and Pakistan and exported to the Western market and other countries majorly from Pakistan.
Which Room is Ideal for Handmade Baluchi rugs?
Well, handmade Baluchi rugs can be great for any space in your house. They are ideal as a floor covering under the dining table to protect from cold floors during winter months and for adding some colors to an otherwise bland décor.
Baluchi rugs can be used in different rooms, but many people like to include handmade Rugs in their living room.
They can create an eye-catching focal point on the wall of your living room or bedroom - just hang it on the wall and let it speak for itself!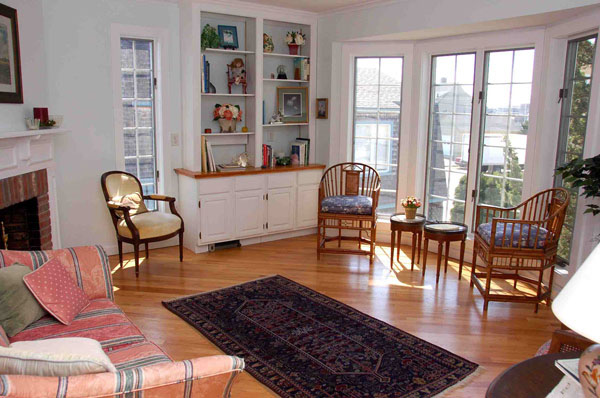 As these handmade rugs come in different sizes and shapes so you can even use them for your kid's room or get a runner rug for the hallways. The average size of a Baluch is about 5' x 7' which makes them perfect for smaller spaces like apartments or dorms.
And the best thing?
Baluchi rug will never go out of style because of its timeless design pattern!
And, a handmade Baluchi rug is affordable enough for you to easily pick one up as an inexpensive yet luxurious gift.
So, if you're decorating your home in a traditional chic manner, don't forget to grab a Baluchi rug!
You can find unique designs on Baluchi rugs that you won't find anywhere else - including animal print patterns and geometric shapes.
Difference Between Baluchi and an Ordinary Rug
A Baluchi rug is known for its thick and dense texture that it has due to its high-quality craftsmanship and the fact that it uses pure wool as a material. Hence, it is increasingly durable and long lasting.
In comparison to regular machine-made carpets, Baluchi rugs are more costly. That's because Baluchi rugs are made from genuine wool by people who live in Baluchistan hence, they will only use natural dyes to color the wool thus resulting in a high-quality rug that has a longer life compared to chemically processed machine rugs.
Due to their durability, they can be used for many generations and offer best value for money.
Final Thoughts!
Some Baluchi Rugs during their lifetime might shed due to thickness. The shedding of a rug does not affect its quality, rather this will happen to all Baluchi rugs at some point in their life and will result in a denser texture.
But, despite this, handmade Baluchi rugs are one of the most exquisite décor items that you can own.
Buying a Baluchi rug means you'd be breathing life into your plain and lifeless home décor.
So, what are you waiting for? Take your room's dimensions and buy a Baluchi rug that's the right size, shape, and color to go with the rest of your décor!
By - 19 Aug 2021