What could be the alternative to having a handmade rug for your living room? Nothing!
Search online, and you will find tons of ads directing you to handmade rugs for sale in the US and European countries.
The interest of homeowners is shifting from factory-made rugs to beautifully crafted handmade rugs for their luxurious house - the hype to buy handmade rugs in the US and Canada is real!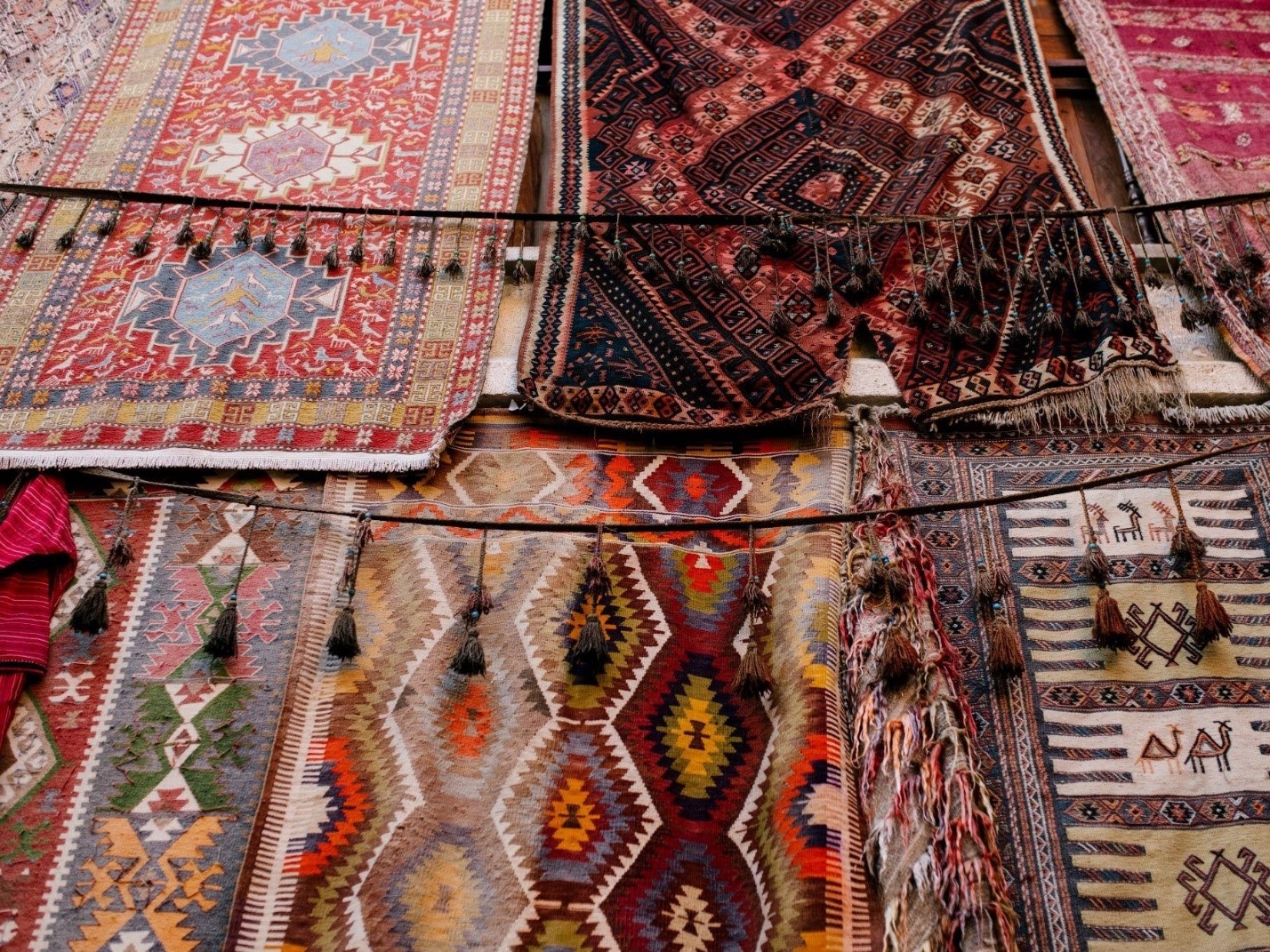 The ultimate luxury of your living room lies not in the expensive decorations and royal interiors but in how selective you are when choosing sustainable rugs for every room in your house - especially the living room.
The living room is probably the most important room in the entire house because that's the place where you serve your guests, spend quality time with your loved ones, and have a get-together with friends after a hectic day.
Why do handmade rugs make the best choice for a living room?
How do handmade rugs differ from factory-made rugs? How it sets the focal point for the entire house?
We've got the answers!
Handmade Rugs vs. Machine Made Rugs - the Difference!
The first difference is the perfection of the hand that crafted it. It takes years of experience and deduction to become a master of weaving perfectly uniform rugs.
Have you ever put your heart and soul into making something that others will use and bless you for making their lives beautiful? That's what a skilled and experienced craftsman does when he makes perfectly balanced rug designs.
Another difference is revealed when you look at the back of the machine knotted rugs.
The weaving and stitching of the machine-made rugs seem slightly off. Since these rugs are crafted using machines their way less durable and long-lasting in comparison to their handmade alternatives. When you choose to buy the handmade rug for your living room, you will notice that every knot is perfectly balanced with the highest quality stitching at its point, resembling the craftsmanship of the hand.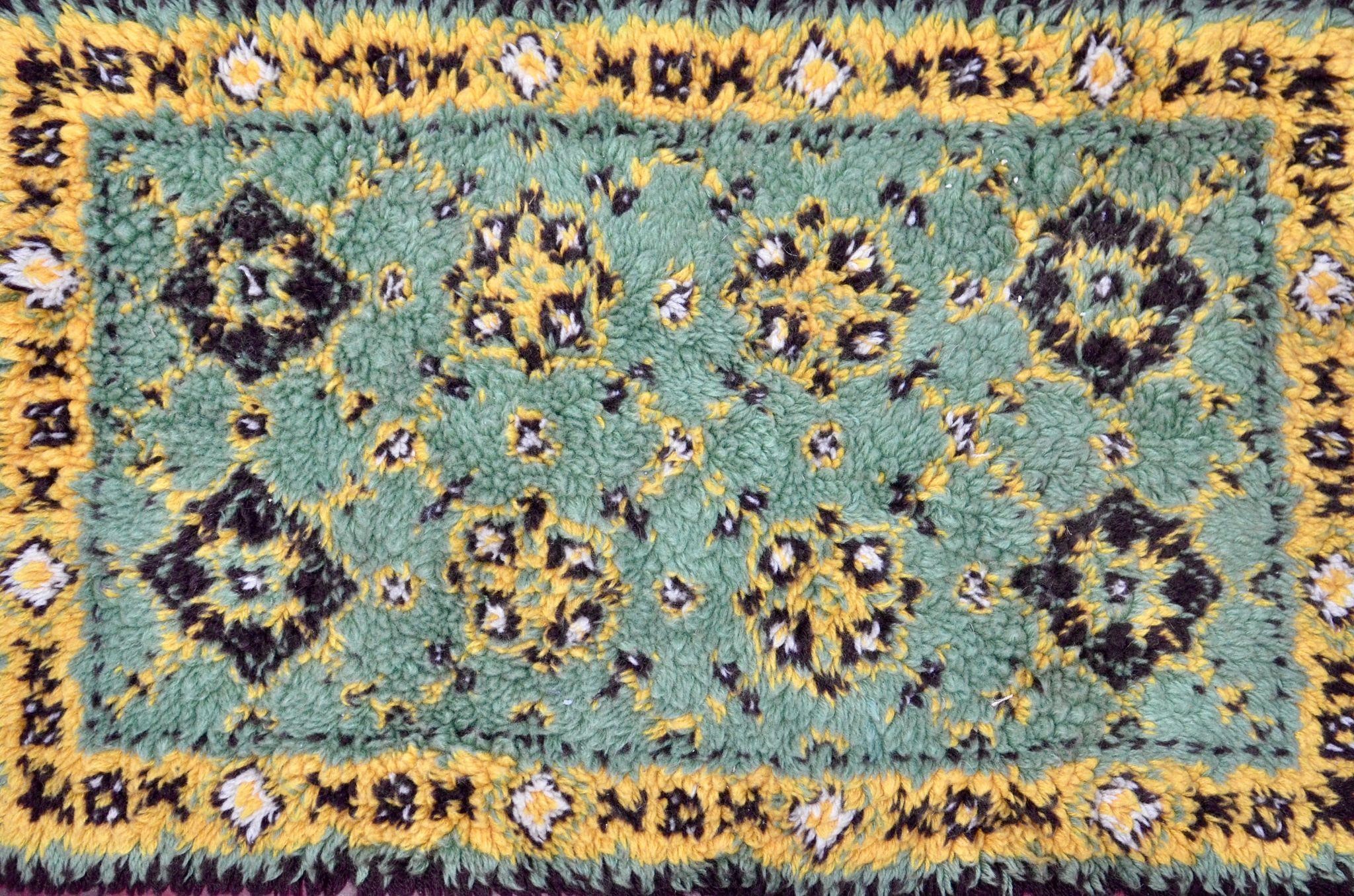 Multiple Design Choices
When you choose to buy handmade rugs or carpets for your living room, the edge is on your side.
Handmade rugs come with a variety of new and trendy designs and traditional patterns that have been used for decades and still shine when placed in your living rooms.
Who doesn't want to decorate the living room with bright flying colors and shiny patterns to capture the hearts of onlookers? The handmade rugs are the best option to go.
For a wide range of traditional rugs, tribesmen were responsible for creating enthralling designs. Today, weavers from Central Asia, Northern Africa, and the Middle East weave rugs according to the needs, choices, and personal preferences of the people who buy them.
Some of the most sought-after designs of rugs for living rooms include Baluchi, Bukhara, Gabbeh, and Kazak - resembling the cultural heritage of Asian people residing in the small towns of Pakistan, Iran, Afghanistan, India, and Turkey.
With handmade rugs, your living room will release a fine odor of pure silk, cotton, coir, or palm combined with the love of the craftsmen.

Strong and Natural Material
Let's face it.
Everyone loves to keep updating the profile of their living room, but not everyone can afford to buy rugs now and then. It costs heavily on the pocket as you can't promise how long a machine rug will last because they are often made with polyester and nylon - the Synthetic materials.
That's where handmade rugs solve your problems.
Handmade rugs take effort, commitment, and time to make. They are crafted with strong and natural materials like wool and silk, promising longevity, durability and add a luxurious profile to your living room.
And the best part?
As they contain artificial material, they are safe for the health of your family.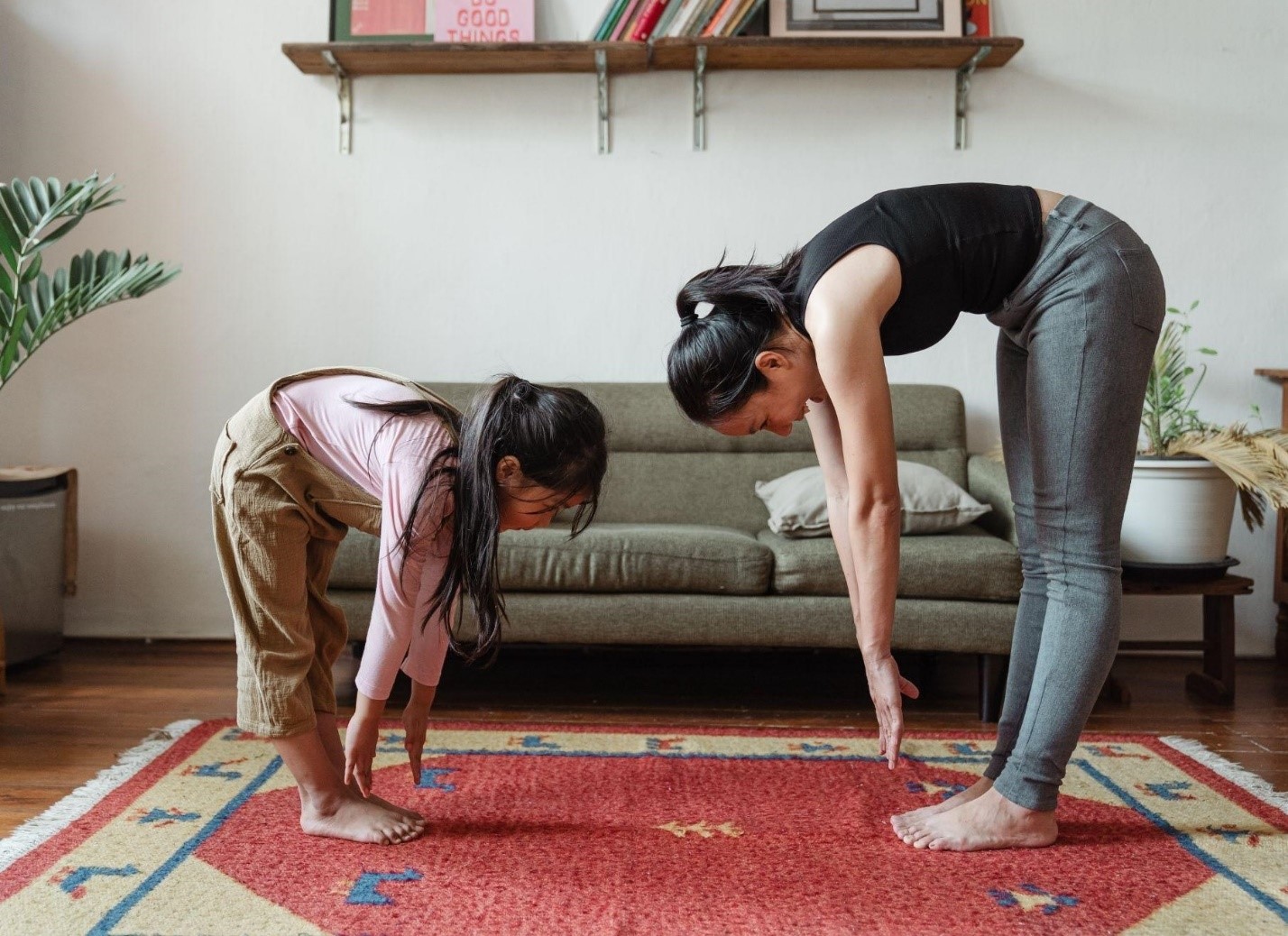 Machine-made rugs use glue or adhesive to keep the grip strong temporarily. They aren't safe for the kids who play in living rooms.
Moreover, when you wash them once or twice, the glue loses its thickness, and your investment is compromised.
You can't afford to compromise the beauty of your living room. Do you?
Easy to Clean
You would agree living rooms are prone to get dirty and unhygienic to the earliest. Because that's the place where we serve our guests, have snacks, and spend most of the time.
When you buy handmade rugs, this particular pain point is resolved. Handmade rugs are made with pure silk and cotton. They contain no artificial adhesive material, which makes them easy to clean and wash.
Do whatever you can but cleaning machine-made rugs to the fullest isn't possible because the dirt gets stuck in their artificial foundation and fibers.
It's not Cheap - It's Expensive, but It's Worth It!
We understand, you often hesitate to call out your friends and family for a social gathering at your house as fear overwhelms you. Not anymore!
Your living room is your identity - never compromise on what makes or breaks the reputation of your room.
Let's be honest. Handmade carpets and rugs are quite expensive in comparison to machine rugs.
Why buy handmade rugs if machine-made rugs are cheap?
Hand-made rugs take months to prepare with all the natural and finest material available in the eastern countries, while machine-made rugs are manufactured in bulk daily.
Hand-made rugs offer durability, lifetime guarantee. Do whatever you can, but the hand-made rugs will shine like the very first moment you buy them.
Because today is the high time to replace your old and torn living room rug with what's trending in the market - the handmade rugs because once purchased, they will save you many years to come.
Handmade rugs are more sustainable, do not add a burden on your yearly budget, and are more reliable than machine-made rugs.
Now you don't need to double think before inviting your friends and family to your home.
Amazing. Isn't it?
So next time you see handmade rugs for sale online or in a retail store, it means these rugs have come to you being crafted with excellence and perfection.
Many companies are investing in cheap rugs - the level of art and intricate detail craftsmanship of handmade rugs are becoming rare nowadays.
There aren't many skilled craftsmen and weavers left who know the real art of weaving a rug and work with enthusiasm and dedication.
So, when you get to buy handmade rugs, you aren't just buying rugs but an art that will add a 5-star look to your living room.
By - 28 Jul 2021