Why Choose a Handmade Rug When Decorating in the Royal Style?
Intricately handwoven Persian and Oriental rugs are in a league of its own, and can add a touch of traditional magnificence, combined with cultural allure, even to the most modern of homes.
With a history of thousands of years, Persian handmade rugs can be found in museums all over the world. Owing to their elegance and fine quality, these rugs often found their way to royal palaces and Mughal courts, adding a pop of color everywhere they went, and forcing the visitors to stop and stare at the floor beneath their feet in awe.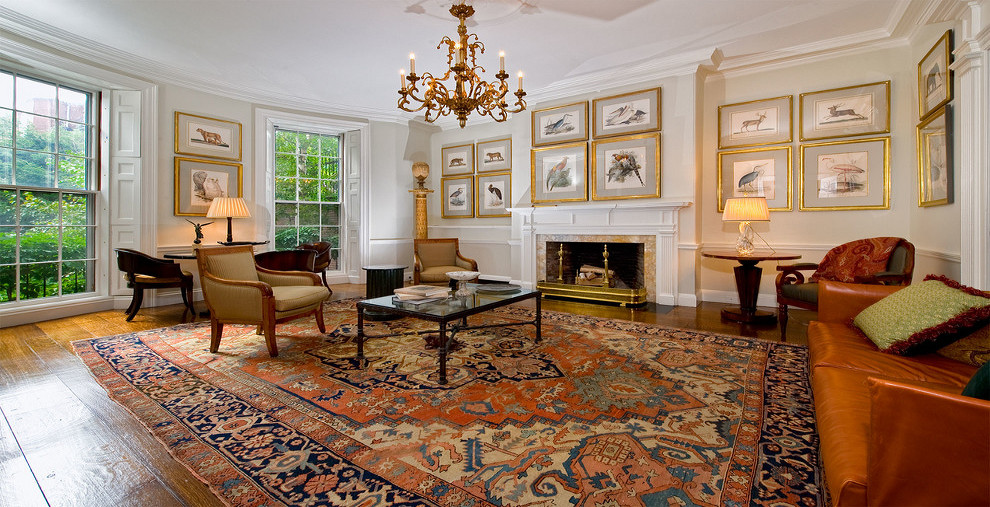 Not only do handmade rugs from Pakistan make your home look traditionally royal, but they also last for generations and are way easy to clean as compared to the common machine-made rugs.
So, if you're looking for something that can help make your interior décor look more royal and expensive, a handmade Persian or Oriental rug is just what you need!
The best part is, you can buy these intricately woven carpets online, and get them delivered to your doorstep all the way from Pakistan.
Handmade Rugs – A Bewitching Tale Knotted with Love
Nothing ties your living space together like a perfect handmade rug. Not only do they add a pop of color to your home, but also make your surroundings look and feel luxurious. Also, they're really easy to clean.
So, if you want to add a traditional touch to your living room with an intricately woven handmade Persian rug, you can easily find a handmade rug for sale online that can easily blend in with your existing décor.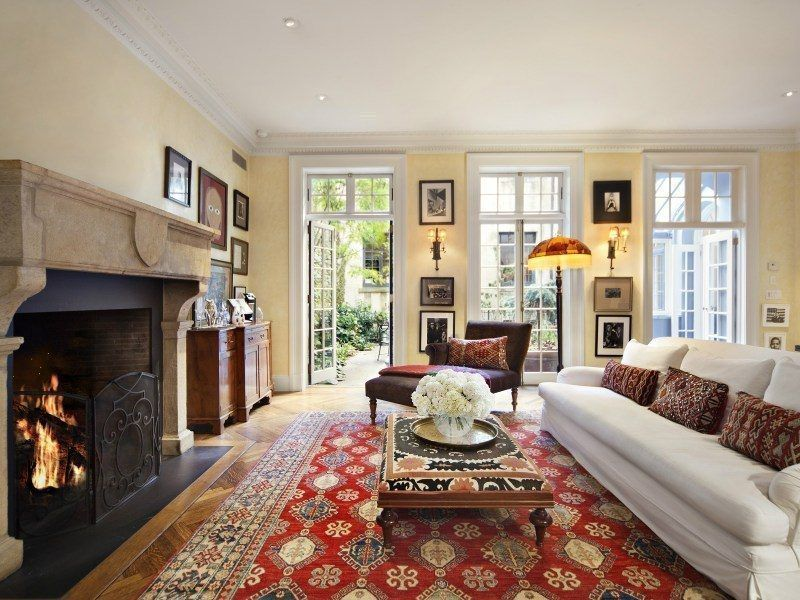 How are Handmade Rugs Made?
Since thousands of years, hand knotted rugs are being made using a single process, one that stood the test of time despite the rapid advancement in technology.
These luxurious rugs are woven by highly skilled craftsmen belonging mainly from various regions in the Orient.
This complex work of art, often referred to as oriental rugs, is hand-knotted majorly in Asia, the largest exporters being Iran, Pakistan, China, Russia, India, Tibet, Turkey and Nepal.
But when it comes to Persian oriental rugs, the only real ones are those crafted in Iran.
The process of making a rug starts with either machine-spun or hand-spun wool, which is passed through a unique dying process.
In most cases, the dyes used are all completely natural, which makes the wool look more than perfect, giving it a grainy texture that carpet lovers die for.
Once the wool is dyed, the weaver then pitches a pattern to a designer. And the language they use to communicate is known as Taalim, an ancient language used by weavers in Pakistan and Iran.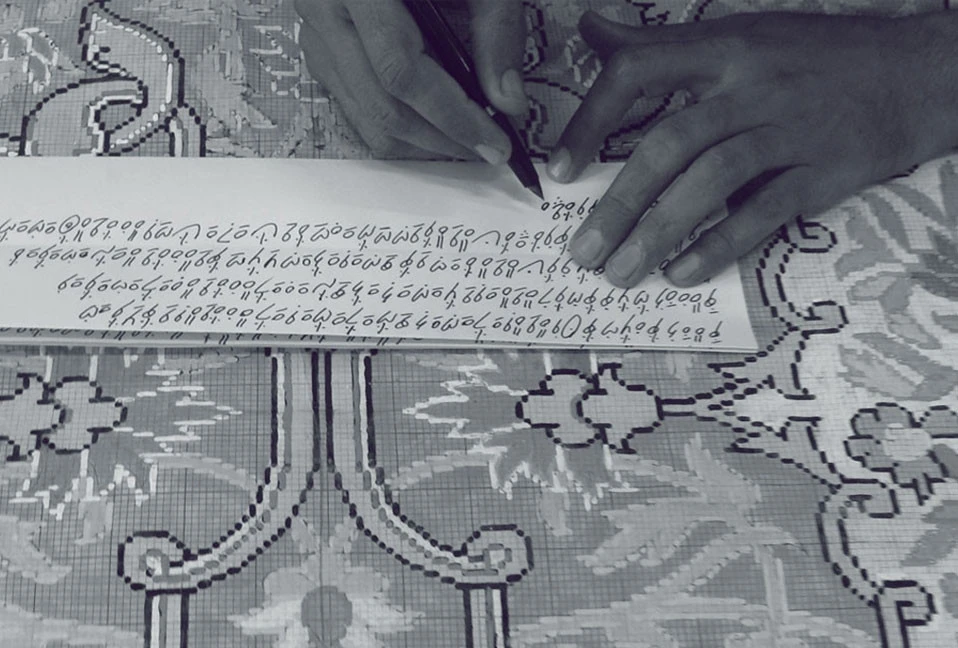 Essentially, Taalim is the map of an entire handmade rug and includes every minor detail, from the pattern of the rug to the colors being used.
Using this map as a guide, the skilled carpet designers make a sketch of the complete design on a graph paper.
Once the designer has done its job, the design is forwarded to the loom for the actual process to be started.
At the loom, skillful craftspeople start their job by translating the graph pattern onto a rug by using Taalim.
Net up, the handmade Persian rug would be washed while still in its raw form in order to achieve just the right texture and look.
This part of the process usually takes up to 2-3 weeks, engaging the efforts of multiple washers for the job to be done perfectly.
Lastly, before this pristine artifact goes out into the world, it's assessed through a QA process just to ensure that it's utterly flawless.
All in all, a handmade Persian rug from Pakistan or Iran takes as much as a whole year to be completed, which makes the art piece one of its kind.
From Where to Shop a Handmade Rug?
Finding an authentic Persian or Oriental handmade rug in a local market near you can get a bit hard if you live in a Western country.
In that case, your best bid is to find a handmade rug for sale online from a place that promises to deliver the most authentic handwoven artifacts, designed and crafted by skilled weavers from Pakistan.
Here's a list of factors that you should be considering while buying a handmade carpet online:
The Rug Must be 100% Oiginal:
When it comes to shopping rugs, a Persian handmade rug is in a league of its own, and there's no use buying one that isn't intricately woven by skillful craftsmen from Pakistan. So, find a rug dealer that sources Oriental rugs directly from the traditional weavers of Iran and Pakistan.
Search for Affordable Prices:
Add the Mughal charm of hand knotted rugs to your lovely space without even spending extravagantly, sounds like a dream, doesn't it?
Well, all your rug dreams come true if you choose a rug company that isn't charging way too much for a handmade rug. The trick is to compare the prices of rugs on various websites and choose one that seems to be charging the right amount for an authentic handwoven floor cloth.
Go for a Secure Shopping Experience:
When shopping online, make sure the website is secured by an SSL certificate. Which means, all your personal data and transactions must be completely safe, so that you can shop your favorite handmade carpets from Pakistan without worrying about anything at all.
Return Policy with No Questions Asked:
Not everyone offers this, but a return policy can be great when you're investing in an expensive handmade rug.
Also, with a return policy, you'd be able to shop a rug online without the stress of getting scammed or receiving a low-quality piece, since you can always return it.
Unparalleled Customer Service:
We understand you must have a lot of questions regarding handmade rugs for sale online, so choose a rug dealer with customer service representatives won't ever disappoint you!
What are you waiting for? Start browsing now and find yourself a handmade rug to complete your royal-style décor!
By - 01 Jun 2020