When it comes to decorating your home, handmade Pakistani rugs are a great way to depict or express your inner love for traditional art. They can instantly brighten up the room while making the space feel more welcoming warm and comfortable as well.
Handmade Pakistani rugs are the best way to explore your unique style and express your aesthetic taste through décor.
However, when it comes to buying a rug, it becomes complex to choose between handmade Pakistani rugs and machine-made rugs.
Let's discover why handmade rugs are better than machine-made rugs and how a hand-knotted carpet can be the best investment you make this year.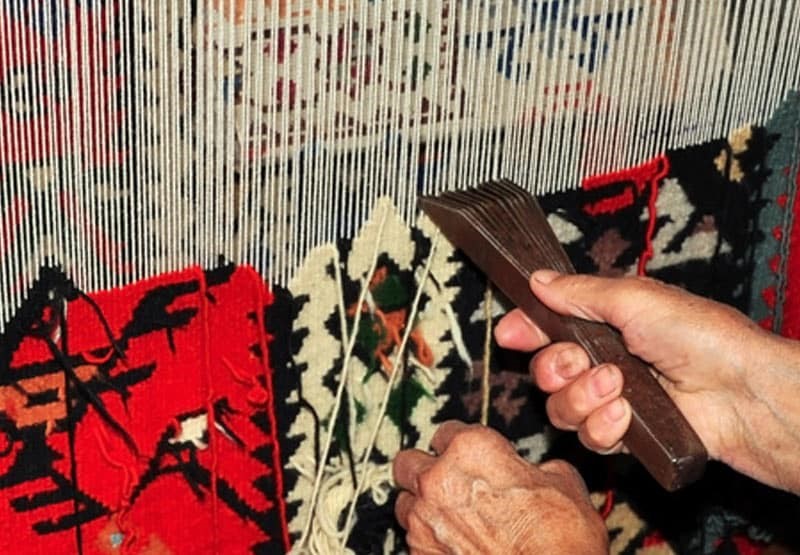 How to Identify a Handmade Pakistani Rug?
Handmade rugs are made by skilled artisans and weavers who've often learnt the art of weaving from their ancestors. These weavers employ age-old techniques to craft Pakistani handmade rugs. Owing to this fact, the rugs are immensely beautiful with a luxuriously soft feel and high durability.
So, when you buy Pakistani rugs, it is important to know whether you're buying an authentic handmade Pakistani rug or a machine-made rug. Here are some tips and tricks to help you in identifying Pakistani handmade rugs:
Pakistani handmade rugs would be relatively more expensive than machine-made rugs. Because they are made by skilled and expert craftsmen. Moreover, if you buy Pakistani handmade rugs, you'd be actually paying for the extensive labouring hours in which the rug was made.
Another way to differentiate handmade Pakistani rugs from machine-made rugs is by looking for a tag. If you find any kind of tag on the rug then it must be machine-made, because handmade rugs usually do not have tags on them.
Have a closer look at the material of a rug. Pakistani handmade rugs are usually made up of wool and other natural material whereas polyester, nylon, or other synthetic fibres are used in machine-made rugs only.
Now let's discover why handmade Pakistani rugs are better than machine-made rugs. So here are some points to keep in mind:
Handmade rugs are always made with more care and concentration hence they have a longer life than machine-made rugs.
The process of making handmade Pakistani rugs is slow but more considerate. That's why in the end you will always get a unique, high-quality ad truly beautiful rug.
You may find this surprising, but a handmade rug often takes months (sometimes even more than a year) to complete depending on the size of the rug and the number of weavers working on it.
Why would you fill up your space with typical ordinary designed rugs when you have a vast variety of Pakistani handmade rugs with millions of different designs to choose from?
Well, if you prefer uniqueness then handmade rugs are highly recommended to uplift your home décor.
You will find each handmade rug has a unique design and pattern, unlike machine-made rugs. Perhaps it is because each weaver gets inspiration from his/her culture, surroundings, and traditions that's why each handmade rug tells a different story and is one of a kind.
It is very important to take care of your environment and also your health. Handmade Pakistani rugs are surely eco-friendly. They are made up of natural materials like wool, silk, jute, or cotton. Even in dye colors, no chemical is used by the manufacturers. That's because colors to dye a rug are extracted from natural things like plants and vegetables.
Hence you can say that the whole process of handmade Pakistani rugs from beginning to end is clean and green.
Handmade rugs are made with natural materials like wool, jute, or organic cotton hence they are easy to clean. While washing a machine-made rug is not a good option since the glue is mostly used on the fringes of the rug or at its back. Moreover, on washing machine rugs their colors might fade away while the dyes of handmade Pakistani rigs are more reliable and long-lasting.
However, if you invest in a handmade Pakistani rug, you can deep clean it or wash it easily even at home too.
Pakistani handmade rugs come in many different sizes that are perfect for your tv lounge, living room, or bedroom.
Their sizes are so ideal that you can place them in any room. In addition, you can have custom handmade Pakistani rugs according to your home interior and décor.
Moreover, apart from regular rectangular shapes, handmade Pakistani rugs come in a vast variety of shapes such as oval, circle, and square. It's fun to place differently shaped rugs in your home.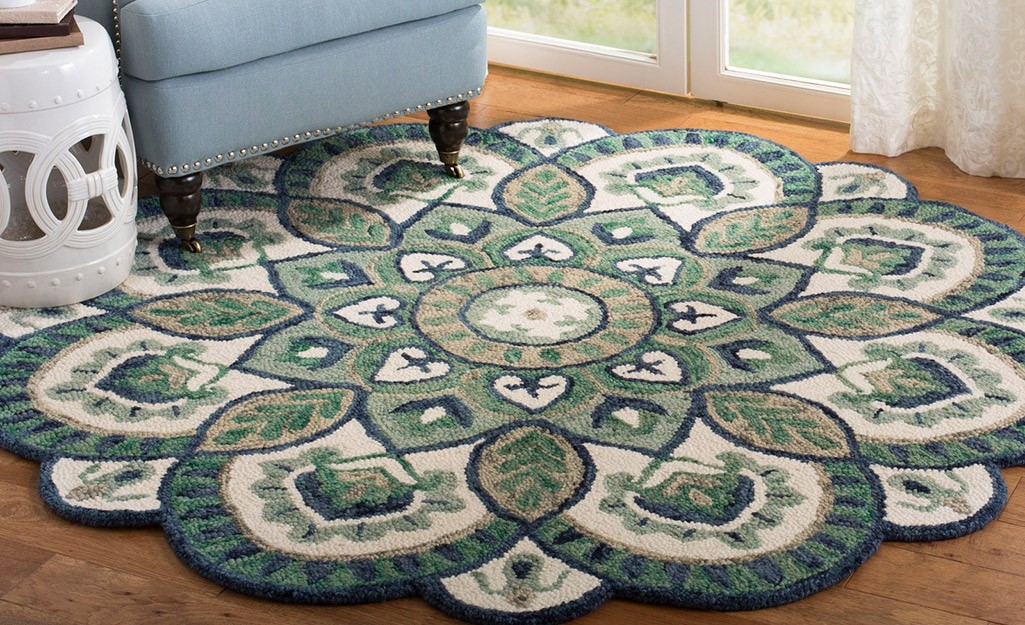 Artists frequently communicate their unique blend of cultures, origins, storytelling skills, and inspiration through their handmade artworks. Each handmade rug has a different pattern and design.
As a result of the maker's skill and understanding, handmade carpets and rugs in this case are exclusive to them alone.
In the debate between handmade and machine-made carpets, it helps handmade rugs win even more points. Buy Pakistani rugs today to add life to that dull room.
Unique handmade rugs are necessary to complete the beautiful decor. However, handmade rugs can act as conversation pieces or statement pieces in the overall decor of a space.
Your feet will be warm and comfortable under beautiful rugs. In addition to serving as home décor, whether it be for the living room, bedroom, or dining room, they also provide happiness and uplift emotions.
Along with explained advantages, these amazing handmade rugs give structure, a pop of color, and a reduction in noise as well. They are available in an infinite number of styles, that can match exactly today's interiors. They may be utilized and shown in a wide range of contexts. in addition, handmade rugs look amazing when hung on walls.
These exquisite Pakistani handmade rugs serve as timeless reminders of the connections between a location and its owners, as well as between beauty and use. Their enduring appeal is enhanced by their toughness.
Because of proper upkeep, a superb work of art may endure for many years and continue to be magnificent for many generations.
By - 06 Oct 2022