There is absolutely nothing better than coming home after a long day at work and feeling the soft and comforting handmade Ziegler rug under your feet.
All your fatigue has suddenly disappeared, leaving you in your comfort zone to rest and relax.
Decorating your home with Ziegler rugs comes with multiple benefits. While it helps you maintain the look you have always dreamed of, it also gives your home a cozy feel - the best for your family.
With Ziegler rugs on sale, you have an opportunity at your proposal to lay your hands on the carefully crafted handmade rugs weaved in the eastern side of Pakistan.
As far as decorating the interiors of your house is concerned, here are some of the best practices and tips that you can utilize to make your house's inside looked contemporary yet traditional at the same time!
Layering Those Magnificent Pieces!
It's no brainer if the size of your room doesn't come fitted with the Ziegler rug you bought yesterday, you always have a safe option to layer it with a bigger neutral-colored rug.
Not only is this practice used by the biggest names in the interior design industry, but it is known to work for your room too!
A tribal patterned handmade Ziegler rug would give your room a multi-colored touch while also bringing in a feel of vibrant Baluchi culture.
If you have a room with pretty-great-but-not-perfect interiors, this cost-efficient Ziegler would be your smartest choice.
If you are an art lover and are obsessed with intricate patterns and vibrant colors, the Ziegler rug would fit perfectly in your home.
Choose Different Shaped Rugs
It is crucial to bring variation in the handmade Ziegler rugs you are decorating in your home. If all the rugs are the same shape and size, it will make the surroundings bland.
Handmade carpets and rugs are stitched in various shapes such as ovals, squares, circles, and rectangles.
Moreover, to confirm that your rug placement is flawless, make sure it is proportional to the amount of furniture you have in that area. If you have insufficient floor space, make sure to get a smaller piece that can be adjusted easily.
Do Not Match Too Much!
Let's face it.
Some people match the color of the furniture with the rugs and carpets a little too much. It gives their house an overall monotonous and boring outlook!
You don't want that!
To avoid this practice, you need to find coordinating color tones and color palettes that go well together but are not the same. For instance, just like what you would do while finding a matching scarf with your outfit. For the scarf to stand out, you need it to be a unique color, but one that also goes with your entire outfit naturally.
A good example would be to style the all-famous Gabbeh rugs with a room that has a lot of white and grey tones. Not only will this serve as a pop of color that you need in a room, but it will also give an eye-catching contrast to the interior.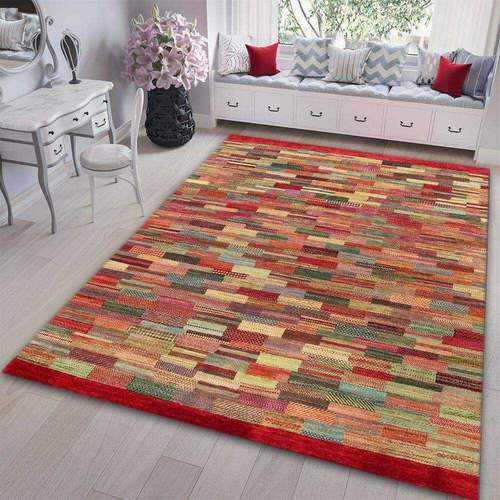 Go for Heavily Patterned Rugs in High Traffic Rooms
That is probably the best advice you will ever receive in terms of rug choice and placement! If you are decorating your living room and know you will go through a lot of stressful efforts, choose a heavily printed rug.
Because rug cleaning takes up a lot of time and effort. The best possible way to go about this problem is to choose a rug that will conceal the dirt for as long as possible - the Ziegler rug is the perfect match for that!
Considering a Rug's Pile Height Before Choosing it
While choosing rugs for your bedroom, you may want to go for a thicker, plusher rug because they feel a lot cozier than flat ones. Pile height is also known as a rug's thickness, and it should vary from room to room while you decorate your house.
A kilim rug, or also known as a flat rug, is best for the kitchen or living room because of how easy it is to clean it. So, the next time you see Ziegler rugs on sale make sure to get your hands on and beautify the interiors of your house with them.
Moreover, small circle or square Ziegler rug pieces are the finest options if you want to layer them on top of heavier rugs to elevate the aesthetic of your house.
Incorporate Contemporary And Modern Pieces in Workplaces
Probably you know the work-from-the-home culture is becoming the new normal in 2021. Now is the high time to invest in your remote workplace and make it look professional, attractive, and sober with Ziegler rugs.
A contemporary-looking workplace is all you need to make your day productive and pleasant so you can work for as long as you want without getting tired.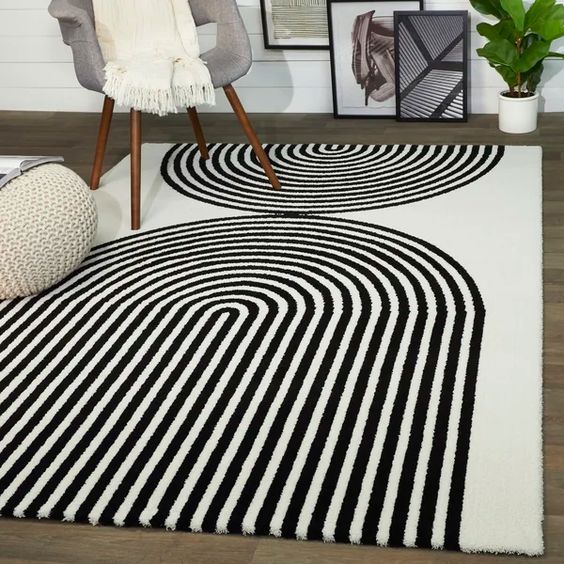 Mix and Match Old and New Patterns
Do not be afraid to create your very own blend of vintage and modern rugs!
Mixing a beautifully crafted, hand-woven Ziegler rug with an old neutral-toned carpet will give your room an enhanced and sleek appearance.
Not only will this room be comfortable, but it will also give your house a splash of well-deserved color and pattern.
Keep a Look-out For Sales!
Most people hesitate while buying rugs because they think they are overpriced, and they do not need them as much! Well, if you have been longing for a gorgeous handmade rug, make sure to check out Zeigler rugs on Sale.
By - 29 Jul 2021