Are you in love with bright, enchanting, and magnificent handmade rugs?
Well, who isn't?
But when it comes to buying a rug for your home, almost every homeowner ends up confused and utterly mesmerized by the numerous rug styles and design options.
Anyhow, if you want to keep things unique yet all spiced up, a Serapi rug for sale can be your best pick!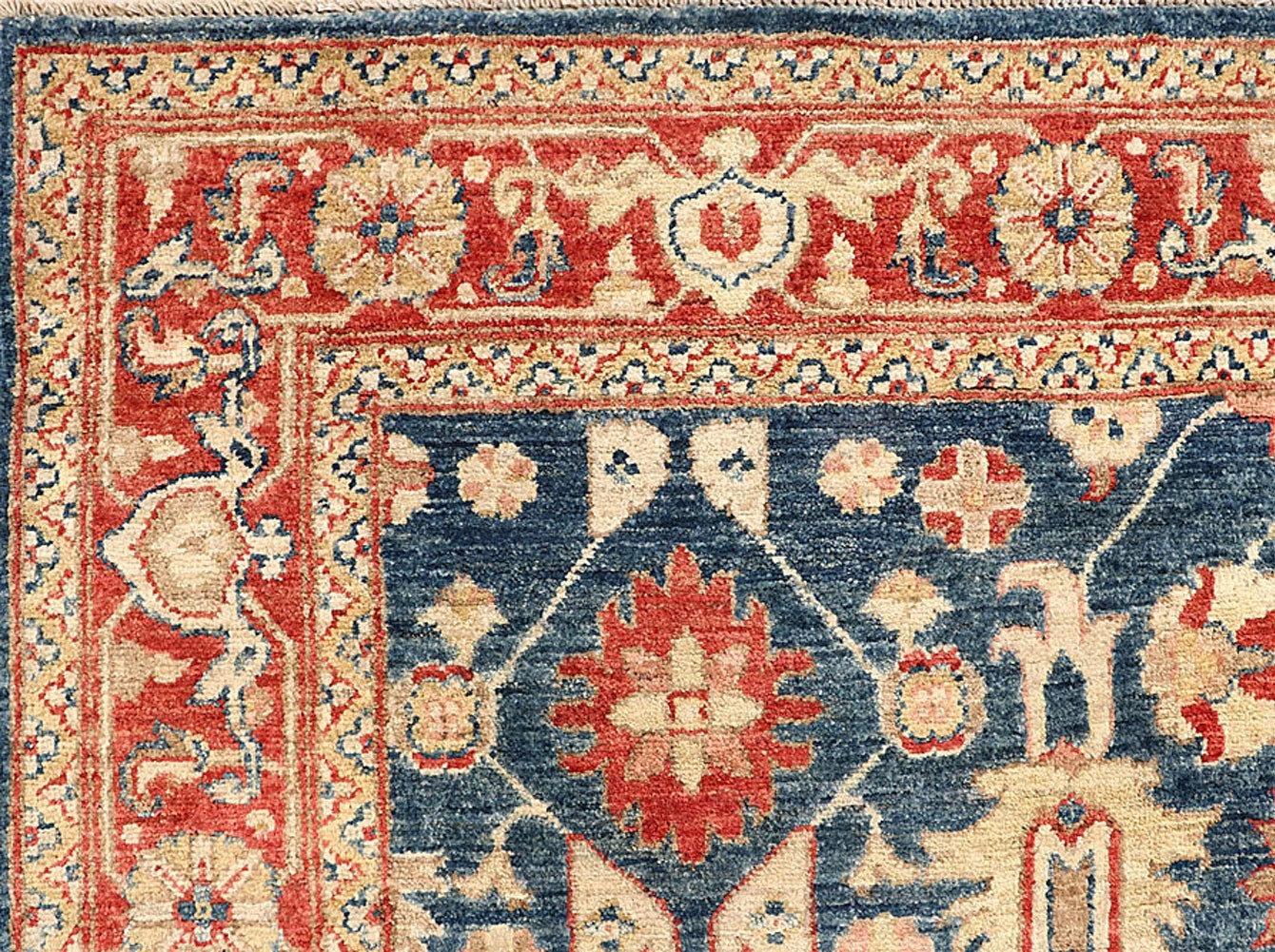 What is a Serapi Rug?
Another popular and highly sought-after type of Oriental and Persian rugs, Serapi carpets are a symbol of magnificence and the rich Iranian traditions. These rugs were originally crafted in the area surrounding the carpet manufacturing hub Heriz in Persia. Their name is associated with the village of their origin called Serab (or Sarab).
One can find the finest vintage and antique handmade rugs in this category of Persian carpets. To this date, these ages old antique Serapi rugs exude the same grandeur and aura of utter magnificence and are bought by rug lovers from around the world.
A Serapi carpet's popularity could be linked to many exquisite features of the rug, but most importantly to its captivating hues and color combinations.
To this day, fine 19th century antique Serapi rugs come in the list of the most desirable Persian carpets. Their combination of light colors, neutrals, and striking hues can attract attention and add a touch of liveliness to any room!
Who Made the Antique Serapi Rugs?
Initially, the antique Serapi rugs for sale that were manufactured during the 19th century were crafted by members of rug-making families belonging from small villages of Iran. Many were produced in small workshops as well, which resulted in more formal Persian carpets for sale, influenced with tribal patterns and motifs.
It was these local production methods that became responsible for the textural appearance and striking contrasts that you may see in Serapi rugs for sale.
Since the early days till today, these fine carpets are crafted in many different sizes and shapes. Which means you can easily pick one that's the 'perfect fit' for your home.
Where Did the Name 'Serapi' Came from?
While many say the Serapi rugs are named after the village of Serab located in the North-West of Iran, some rug experts disagree.
Regarding the name of these rugs, another famous story says that the Serapi carpets are named after a Prince's ship. It is said that a Prince came to the Indian Subcontinent in a ship named 'Serapis'. It was his visit that inspired the locals to name the rug Serapi.
Whether this second story is true or not, we're in love with how romantic and historical this sounds!
What Are Serapi Rugs Famous For?
Apart from their captivating aesthetic appeal and looks, Serapi rugs are well-known for their strength, durability, and longevity.
These carpets are so long-lasting that there's a folk tale about the wool used for Serapi rugs. It is said that the sheep that produce the wool used in the making of Serapi rugs drank water from streams that have copper in it. Hence, the copper from this water resulted in stronger wool that was more durable than the ordinary wool.
Although this may sound really interesting, but folk tales are not based on true stories and facts.
The truth is, Serapi rugs that were crafted by nomads and tribesmen from Iran were hand-knotted so tightly that they rarely ever came loose. Even today, Serapi rugs from the 19th century are found in perfect shape. They haven't torn, worn off, or lost their color!
Moreover, the wool that was used in the making of Serapi rugs was generally of premium quality. And even today, if you buy an authentic Serapi rug, the wool used would be soft, fine, strong, and luxurious.
Additionally, since the art of carpet weaving is passed down from one generation to the next, Serapi rugs produced today are woven using the same knotting techniques. Each and every single knot is tied strategically by skilled master weavers and pulled to the exact tightness that's required to manufacture handmade rugs that stand the test of time.
What's the Most Noticeable and Common Feature of a Serapi Rug?
The central medallion!
Almost all Serapi rugs for sale feature a central medallion motif. This was a common design pattern followed in a huge number of Persian and Oreintal carpets crafted in the early days.
However, you can also find Serapi rugs online without a central medallion. They have large floral pattern and almost every carpet has a border filled with similar motifs to create a harmonious and balanced look.
Another amazing thing about Serapi rugs, in fact about every type of handmade rug available in the market, is the use of naturally dyed wool.
In the ancient times when synthetic dyes weren't available, the wool used for crafting handmade wool rugs was harvested by the weavers themselves, handspun, and naturally dyed or used in its raw form.
Hence, the colors of handmade Serapi rugs rarely ever fade and don't bleed at all!
Plus, these carpets are 100% natural, chemical-free, and cruelty-free!
So, buy your very own Serapi rug for sale now!
By - 01 Apr 2021