When it comes to handmade Oriental rugs, no matter what colour, style, scale, origin, or pattern they are, these antique beauties never go out of fashion.
And guess what's the most remarkable feature of oriental floor cloths? The fact that, although as regal as they may sound, these carpets can go with nearly all kinds of décor, considering, of course, that you know how to play with it right!
So, whether you're redecorating your modern living room, or want to create a transitional style that can leave a lasting impression on your guests, investing in an Oriental carpet could be a decision that you'd be proud of.
Need some tips on how to incorporate an intricately handwoven Oriental artifact in your interior décor to make it look far beyond the ordinary? We've got some great tips for you!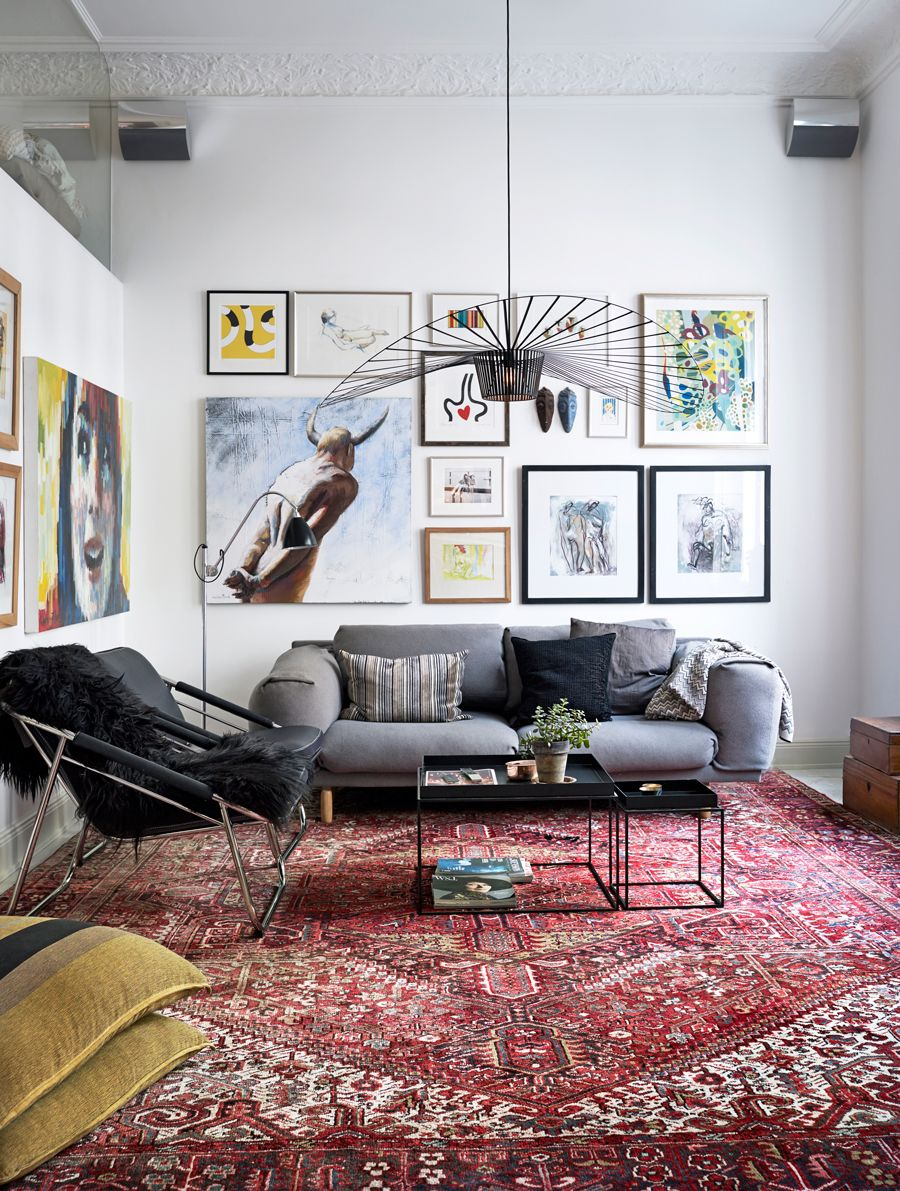 What Makes an Oriental Rug the Perfect Choice?
Recently, antique rugs and carpets have made a huge comeback in interior décor, and are now being used by designers to create looks that are uniquely magnificent, yet modern at the same time.
In the creation of a transitional style that incorporates a traditional warmth while being a reflection of the modern era, oriental rugs are often used as the interior décor item that helps complete the entire look.
Believe it or not, these alluring artifacts can blend in with all kinds of décor. Not only are they available in numerous shades, styles, sizes, and patterns, but it's also incredibly easy to grab your guests' attention with one of these in the room.
Here's how you can create an interior design that's eye-catching, inviting, comfortable, and truly impeccable with an Oriental handmade rug:
1. Determine What Size of Rug You Need
Firstly, before you even think about moving on to the colours, patterns, and placings, determine the size of rug, or rugs, that you need.
Honestly, following this major step at the very beginning would make all else considerably easier, and save you a lot of time too!
Ready? Here are some basic rules that you can follow:
If your room isn't much spacious and you want a bit of the floor to show (which you should anyway), there's no harm in placing just the front legs of your sofa, or chair, on the rug while the back legs are off. So, measure accordingly. (Note: don't follow this rule when placing a rug under your dining table, in that case, you'd want to even have some extra rug space in the surroundings so that the chairs don't slide off of the carpet when moved out).
Allow a border of the floor underneath to show on all sides of your carpet. Which means, if the room that you're getting a rug for is 12 by 16 feet, your rug should be size 9 by 12. You can go for a smaller rug too.
Lastly, don't be too rigid about the size of rug that you want, because you may end up not finding even a single 'perfect' piece. Just be flexible, and keep things simpler with a general idea for your rug size.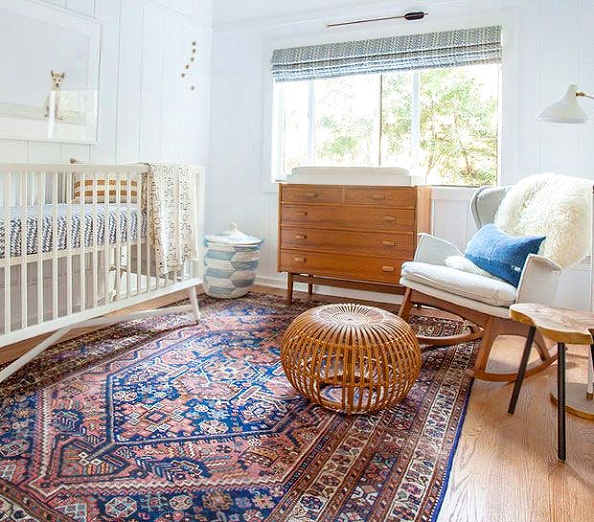 With all the measurement tips listed above, these are the classic sizes of Oriental rugs available for sale online and elsewhere:
3.5 ft x 5 ft
4 ft x 6 ft
5 ft x 7 or 8 ft
6 ft x 9 ft
8 ft x 10 ft
9 ft x 12 ft
10 ft x 14 ft
12 ft x 15 ft
12 ft x 18 ft
2. Find the Perfect Spot
An Oriental or handwoven Persian rug can help accentuate the look of any room and space.
In a sense, you can add an oriental floor covering anywhere in your entire home, from your living room, to hallway, bedroom, and even bathroom.
However, it's best to find a spot where your traditional Pakistani handmade rug is likely to get all the attention that it deserves.
Ideally, it could be the very centre of your living room, down a hallway, by the side of your bed or in front of it, and under your dining table. Just make sure not to go over the board in order to avoid creating an overwhelming look.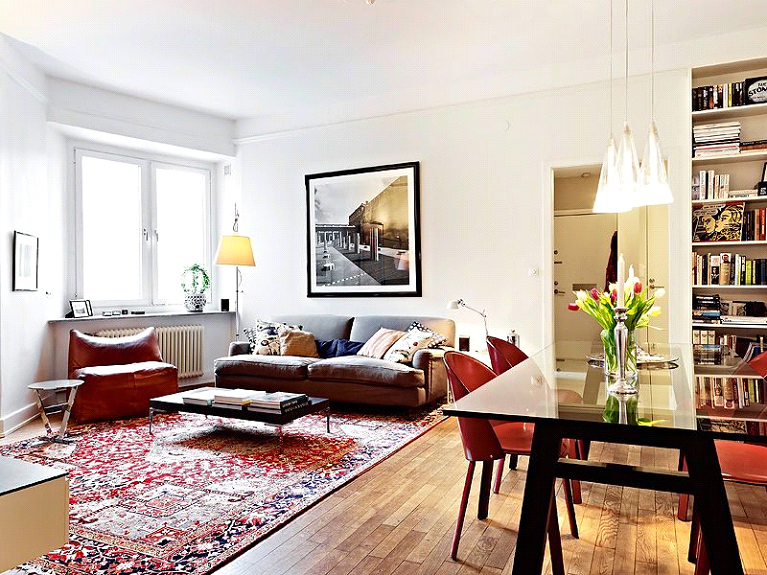 3. Play with Patterns, but Stay in the Same Colour Family
It's good to incorporate some visual echoes here and there by adding some patterned cushions, paintings, wallpaper, pillows, etc. However, you don't want to make the space look too clustered or unorderly. So, when working with patterns, try staying in the same colour family.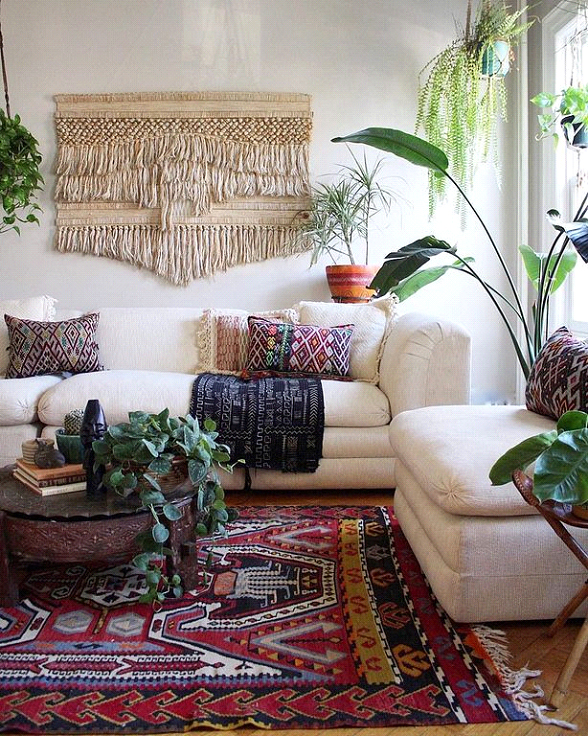 4. Create a Clash of Styles Without Going Overboard
Got some modern furniture and minimalistic furnishings? A tribal rug can add the much-needed liveliness to the room.
Mixing up two different styles, such as the traditional and contemporary, can result in a mesmerizing look that displays an irresistible swagger.
However, make sure not to exaggerate the 'mismatching' part, or else it would look like your room just underwent a turbulence of chaos and disorder. Remember, you don't want your guest to think of your décor as 'unruly'!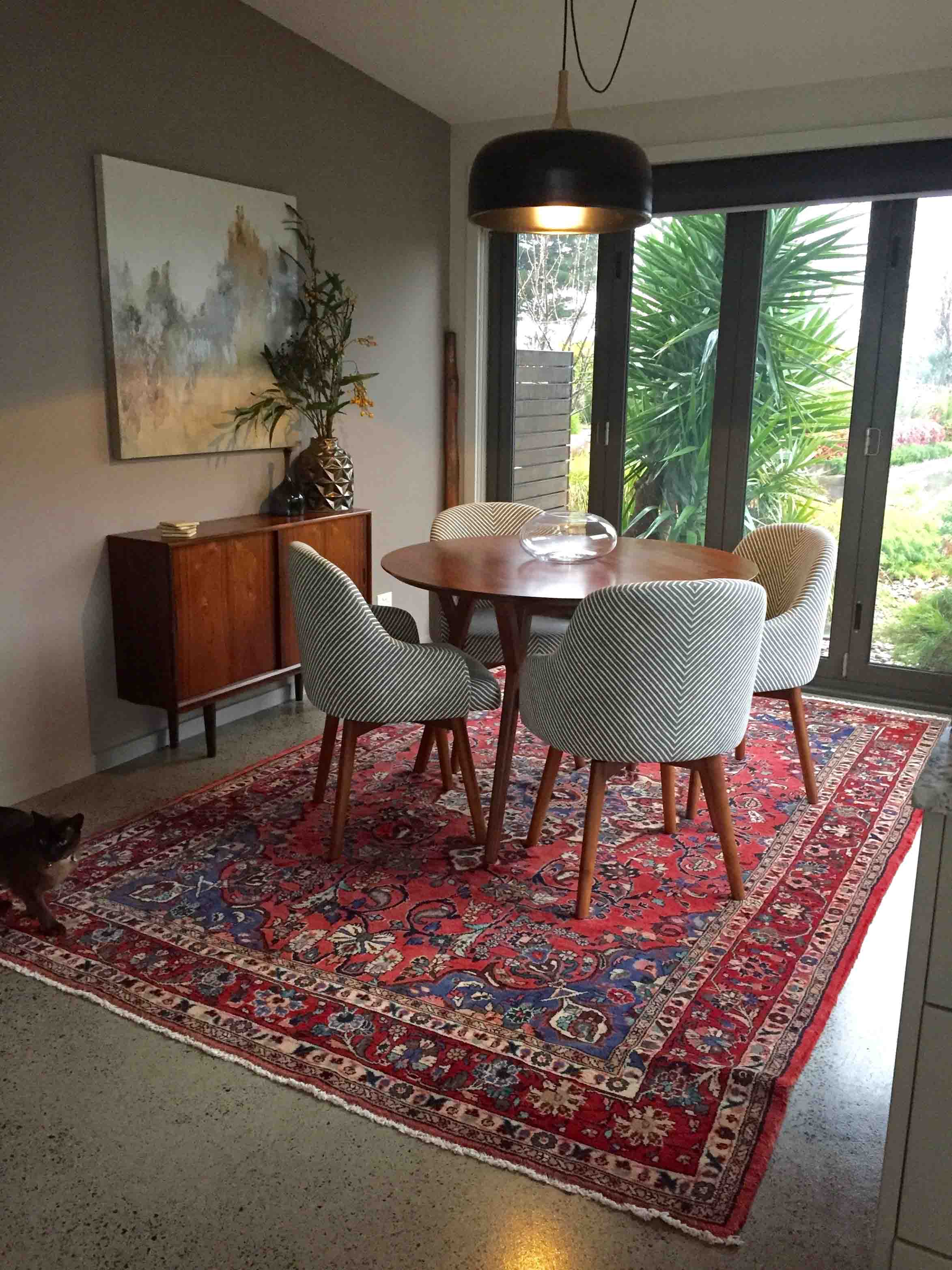 5. Soften the Effect with Neutrals
Are your sofas too bright? Or the oriental rug that you found in your attic is way too patterned? Dilute the effect by adding some neutrals!
In case of the rest of the furnishings being too bold, or if your room isn't spacious enough, we'd recommend you to go for a soft wool rug in neutral tones. A Ziegler handmade rug can look great in such places, since it has just enough amount of the 'traditional', paired up with elegance, and featuring the most beautiful subtle hues.
On the other hand, if you want to direct all the attention to your beautifully patterned oriental carpet, go for plain sofas and curtains to create a balance.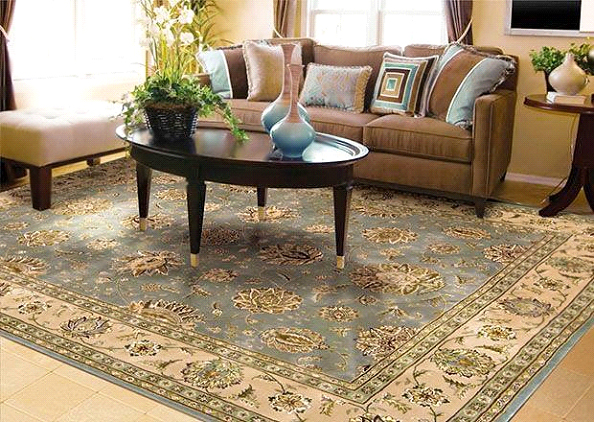 6. Incorporate Rug Colours in Furniture
This one's the magic trick that can bring the whole look together!
Whether you've got a Bokhara carpet, Kazak rug, or an alluring Persian Mahal rug, you can make it blend in perfectly with your decor just by repeating the rug colours in your furniture or other décor items.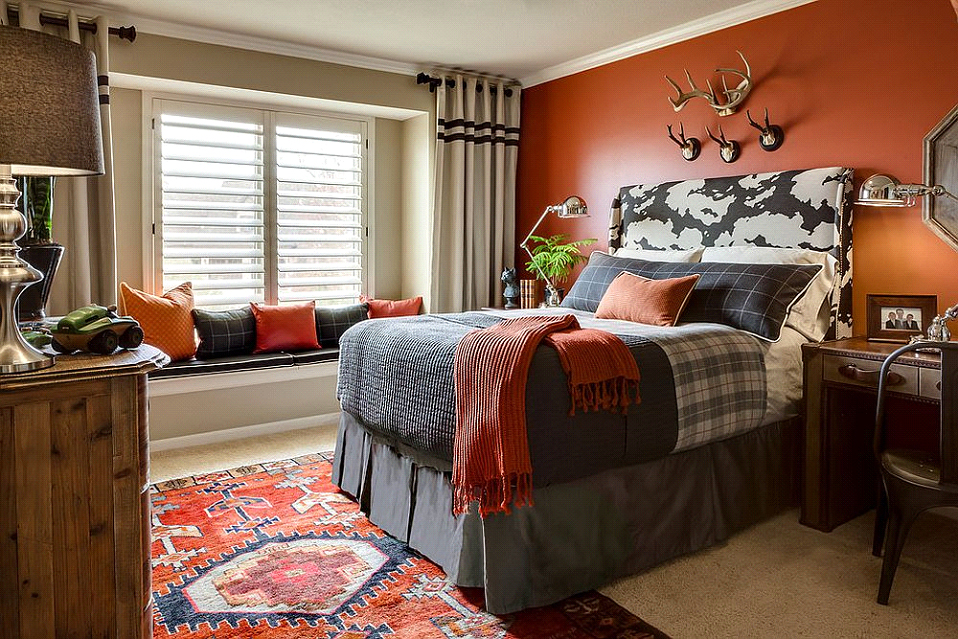 All in all, you can use a handmade Oriental antique rug as a statement piece in any of your rooms to stop your guests in their track and force them to praise your unique aesthetic sense!
Bonus Tip: Add some plants for a lively effect!
By - 12 May 2020