There's no doubting the fact that rugs add a finishing touch to any room's décor. They make things appear aesthetically well-decorated, finely placed, and properly anchored.
Whether you purchase a Bokhara handmade rug on sale, a tribal rug, or a Pakistani carpet, you're in for a great deal! But things can start slipping a little out of hand if your rug is not the right size.
Don't worry, we're here to share the perfect solution to this particular issue.
So, read on!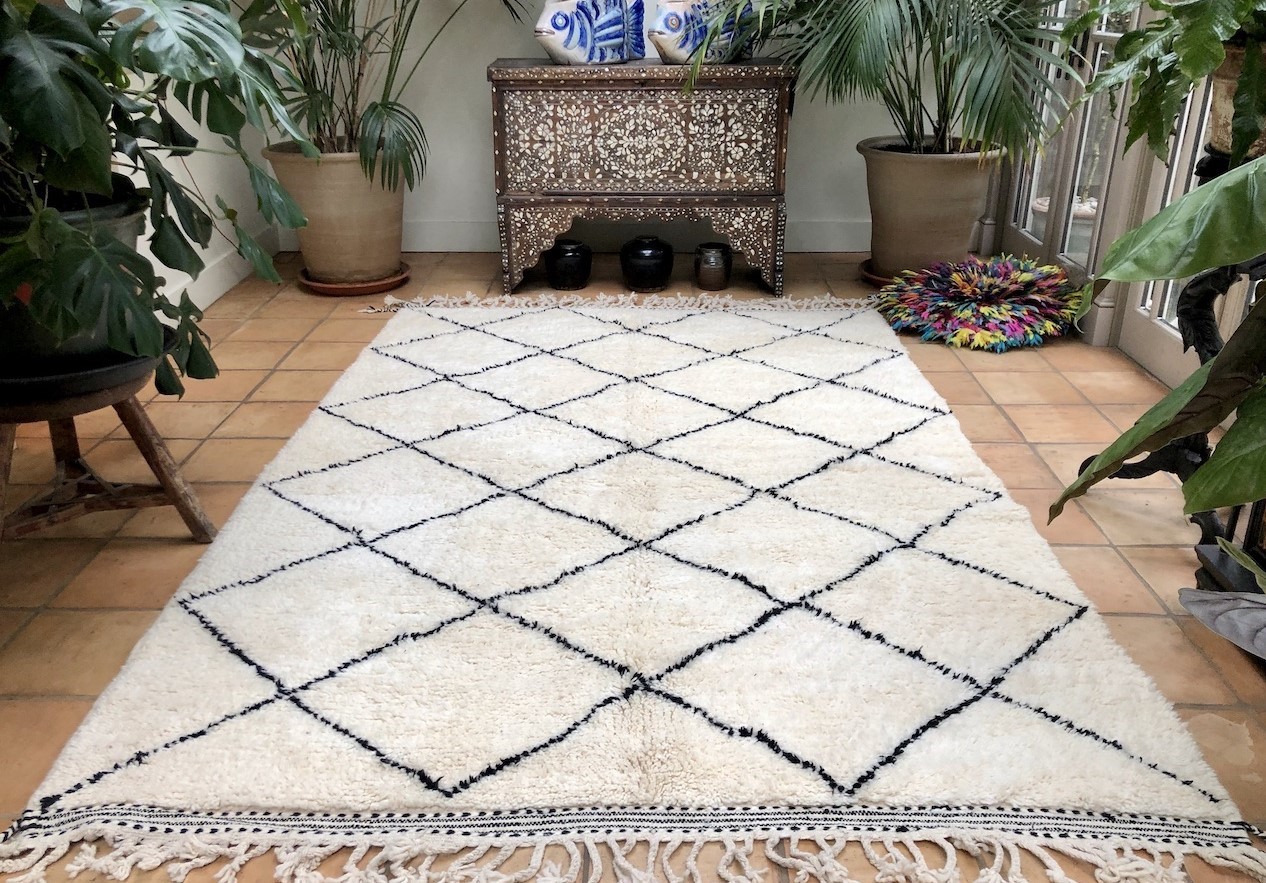 Why Does Your Rug Need Resizing?
The placement of a rug can make or break your interior décor look. If it's too small, the rug is going to appear as if floating in the room. If too big, it would give off the wall-to-wall carpeting feel.
Ho can you find a rug that's the right size and perfect shape?
This is the simplest three step guide to buying the right rug for your home:
Measure your room's dimensions before purchasing a rug
Get a rug that's large enough to incorporate all the major furniture items in your room, such as sofas, center table, and chairs
Your rug, when placed in the center of the room, should be at distance from the walls so that there are bare strips of floor on all sides
In case, you've ended up with the wrong rug size – one that's too small. There is always a simple solution that most interior designers would recommend you to go for.
What's that?
Rug layering!
For instance, if you purchased an expensive Bokhara rug on sale and wanted to place it under your dining table, but the rug is a tad-bit too small, you can layer it up over a larger area rug.
If the smaller rug is bright, bold, and magnificently eye-catching, such as a handmade Bokhara rug, or a Baluchi rug, you'd obviously want it to stand out. In such a scenario, our recommendation would be that you choose a plain and neutral toned large area rug to place underneath it.
You can also pick a single color from the rug and get a larger area rug in a similar shade.
However, whenever you plan to layer two or more rugs over each other, remember the following simple rug layering rules:
The rug underneath should be either flatweave or low-pile so that the rug above would not buckle and become a tripping hazard.
Both the rugs should blend in well with each other, yet appear separate while managing to create a focal point.
Avoid creating a look that's too overwhelming by layering rugs that are both bold and bright. Always try to maintain a balance for the rug layering technique to work perfectly.
Now, what should you do if the rug is bigger than the size needed?
Obviously, resize it at home!
How to Resize Your Rug in 3 Simple Steps?
When it comes to resizing or re-shaping an area rug, homeowners often dismiss the thought owing to the fear of accidentally destroying their expensive rug, such as an exquisite handmade Bokhara rug.
What if you cut it wrong? Or it started shedding after the cutting procedure?
Now, that would be a shame, wouldn't it?
But don't you worry. By following these three simple steps you can easily resize your Bokhara rug, or any other rug, at home:
Step 1: Take Proper Measurements
This is the first and most crucial step in the rug resizing procedure. Make sure you measure the area where your rug is going to be placed carefully. It's best if you carry out this step multiple times just to be sure that you have accurate measurements.
Remember, once you've cut your rug, the changes cannot be reversed. So, if you want to avoid the disaster of accidentally destroying an expensive Bokhara handmade rug on sale, you should never take measurements in a hurry.
We'd also recommend you to fold the areas of the rug that you want to cut and place the carpet in that position for several days just to be sure that you want these changes to be made.
Step 2: Mark the Rug for Cutting
Sure that you want to resize the rug? Done with the measurements? Ready to make the permanent changes to your precious Bokhara rug or Persian carpet?
If the answer to all these questions is a yes, then it's time to create a template.
You can mark the areas that you need to cut with a tape easily. Make sure you're doing it because there is no reversing a rug when it has been cut!
Remember, you can make big rugs small, but you can't turn small rugs into a larger one. So, always be sure of the rug size you need when resizing.
Step 3: Cut the Rug Carefully
Now, once you're ready with a marked rug and sure that you want to make the changes, it's time to turn the rug upside down and get started.
For this step, you'd need to place the rug on a sturdy surface that you don't being damaged and scratched. If the rug is low-pile or flatweave, you can easily start cutting it with a carpeting knife according to the markings you made.
However, for thick, strong, and high-pile wool rugs, you would need to make use of shears.
Lastly, what we'd always recommend you to do in case the rug size is wrong is to get it replaced or exchanged for another one. That's because handmade rugs such as Bokhara rugs on sale are crafted over a long time period. Their design patterns can get distorted if the rug is cut or resized. Also, you may end up with a rug that has unfinished edges.
Which means, you need to keep the whole picture in view before you start cutting a magnificent rug. Know that once cut, the changes cannot be reversed. And there's always the risk of destroying a beautiful rug!
By - 22 Apr 2021