Are you thinking of buying a Pakistani rug online?
If yes, then you must be worried about accidentally buying the wrong size or color of rug.
After all, Pakistani rugs are a huge investment in your interior décor, it better be done right!
Let's discover how to buy Pakistani rugs online and everything that you need to know about ordering a rug online.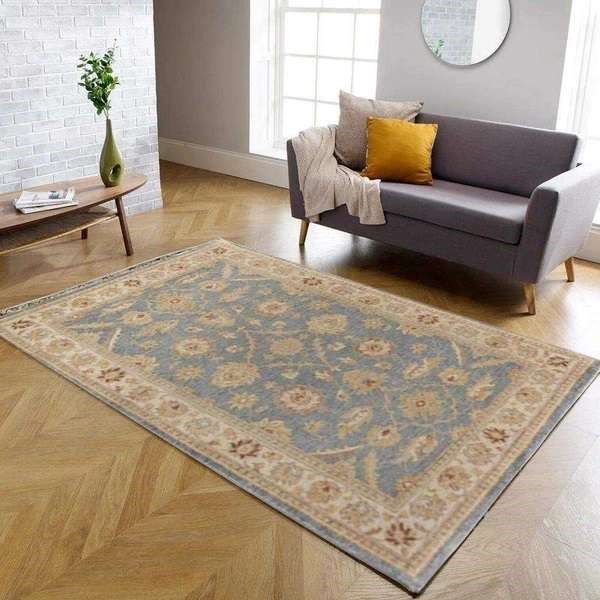 Why Choose Pakistan Handmade Rugs?
Handmade Pakistani rugs are among the most popular area rugs available today. This is owing, in part, to the large number of Pakistani rug designs, styles, and patterns available.
When buying a Pakistani rug online, go for one that is entirely handcrafted with natural fibers. These rugs will exceed machine-made or synthetic fiber rugs and are of higher quality.
However, finding the ideal rug online may be difficult. There are choices to be made regarding retailer, size, material, shape, and pile height.
Here's a step-by-step guide to buying a Pakistan handmade rug online:
1. Take Measurements Prior
One of the most important considerations when purchasing a rug is its size. The size of your rug depends upon its placement in your home – would it be placed in your living area or in the bedroom?
The large size of Pakistan handmade rugs covers a wide floor space while also adding an aesthetic charm to its surroundings.
Whether you're buying a Pakistani rug online for your dining room or living space, make sure to take the measurements of the area beforehand in order to get the right size of rug.
If you are not planning on moving any heavier furniture while rolling out your Pakistani rug then only measure the floor space you wish to cover, not the distance across walls.
For highlighting specific areas in small spaces, such as entryways and the counter in the kitchen, use smaller rugs that don't extend to the walls.
Here are some common sizes of Pakistani rugs online: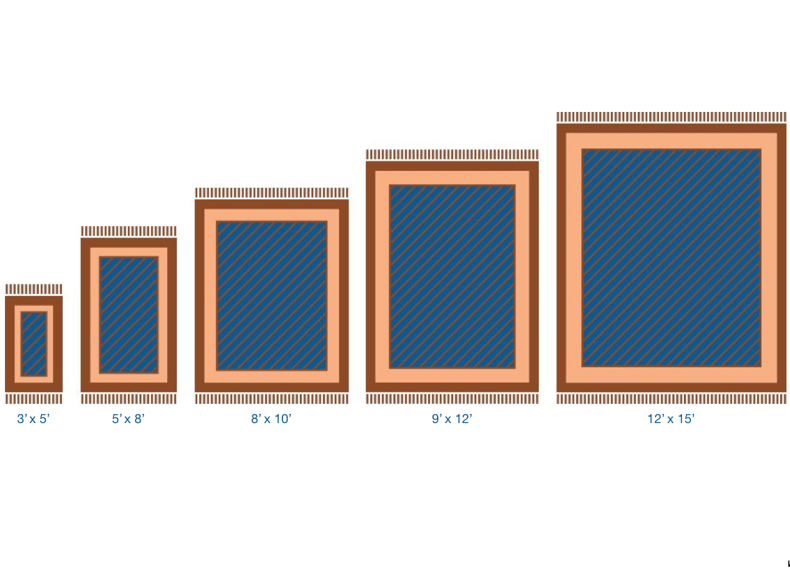 2. Do Not Forget to Check the Material
When you start your research to buy handmade Pakistani rugs online, traditional and charming patterns and designs will draw your attention toward them, but do not buy a rug only because of how it looks!
Always check out the material of the rug that you wish to buy. As you know that rugs are manufactured using various kinds of materials such as cotton, wool, jute, silk, bamboo sticks, or synthetic materials, so it's highly recommended to do your research on the material of the rug before buying it.
Pakistani handmade rugs that are made up of wool are highly durable as this material is being used for ages and produces great kinds of rugs that last long.
On the other hand, if you go for a silk handmade rug, you should keep it with extra care as they are very delicate and not recommended for heavy traffic areas, for instance, the living room or kitchen.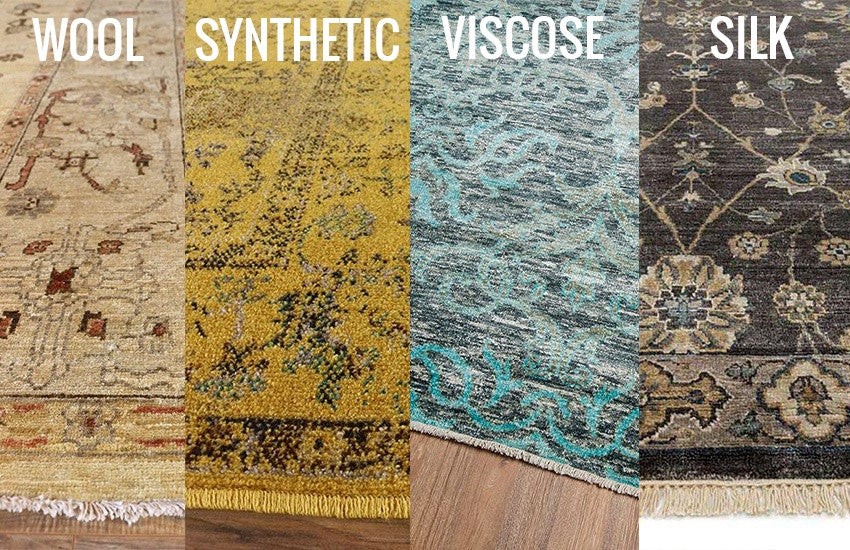 3. Read Out Their Reviews
Whenever you are checking a handmade Pakistani rug on a social website do check and read customers' reviews on that product. Reviews will help you a lot in making the right decision.
If the website has no reviews, it is clear that none of the people have bought anything from that store. The rug dealer may be new in business, or it may not be even a real business.
On the other hand, a company's website that has good or positive reviews surely indicates that it has made happy customers and has good handmade Pakistani rugs.
So, when you are ready to buy Pakistani handmade rugs online, do add this point to your checklist to buy a more durable and authentic rug.
4. Get the Right-Shaped Rug
Getting the right handmade rug shape means instant uplift in your interior! While as wrong rug shape will make your space duller, unattractive, and overwhelming.
Choosing the right shape for a rug online can be tricky sometimes, however, we are here to make this task easy since we made a small list including basic tips. These tips will help you:
Square handmade rugs can be used in offices
You can use round or oval-shaped handmade Pakistan rugs in kid's rooms as they give a funky playful vibe
Choose a rectangular shape Pakistani rug to place in long narrow spaces in your home as a runner area rug
It is to be noted that while choosing the best size do not forget about considering your rug size, shape of the handmade rug should be according to your room size and should compliment the theme of your room or living area where you are going to place a handmade rug.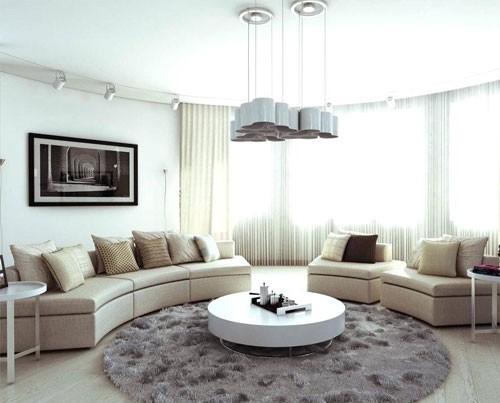 5. Look for a Durable One
A handmade Pakistani rug is a great way of investing as it will serve your generation if you got the right one!
There are a few things you need to notice when looking for a durable handmade rug:
Handmade Pakistani rugs come in different kinds of materials as mentioned above, and wool is the most durable one.
If we talk about rug piles then they are low piles and high or deep piles. Pile refers to the depth of the rug's fibers. A low pile handmade rug indicates that the rug is firmer and less plush, whereas a deep or high pile rug indicates that the fibers of the rug are thick and fluffy. The fibers of high-pile handmade rugs are several inches long.
Low pile is often simpler to clean and fades better over time. Whereas a deep pile rug is ideal for placing in living areas or in other high-traffic areas.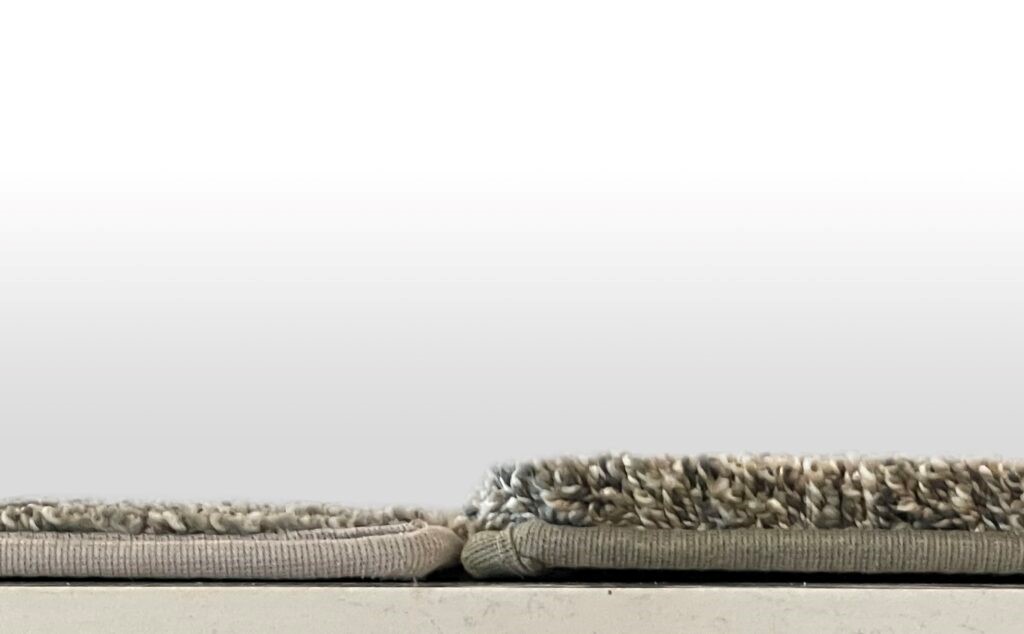 Pakistani handmade rugs are an excellent way to add a unique element to your decor. These are available in a range of textures, colors, and patterns that are guaranteed to provide the natural beauty you love!
However, while buying Pakistani rugs online is simple, ensuring that you do it correctly can be tricky. We hope this blog has provided you with an idea of how to buy Pakistani rugs online successfully!
By - 10 Nov 2022