If you have just shifted to a new house and are spending time decorating it, now is the best time to invest in a handmade Kirman rug. This investment will enhance the appearance of your surroundings and get you some genuine appreciation from friends and family.
Before you search online for Kirman Rugs for sale, we've got some interesting details about Kirman rugs to share with you!
Let's start from the very basics.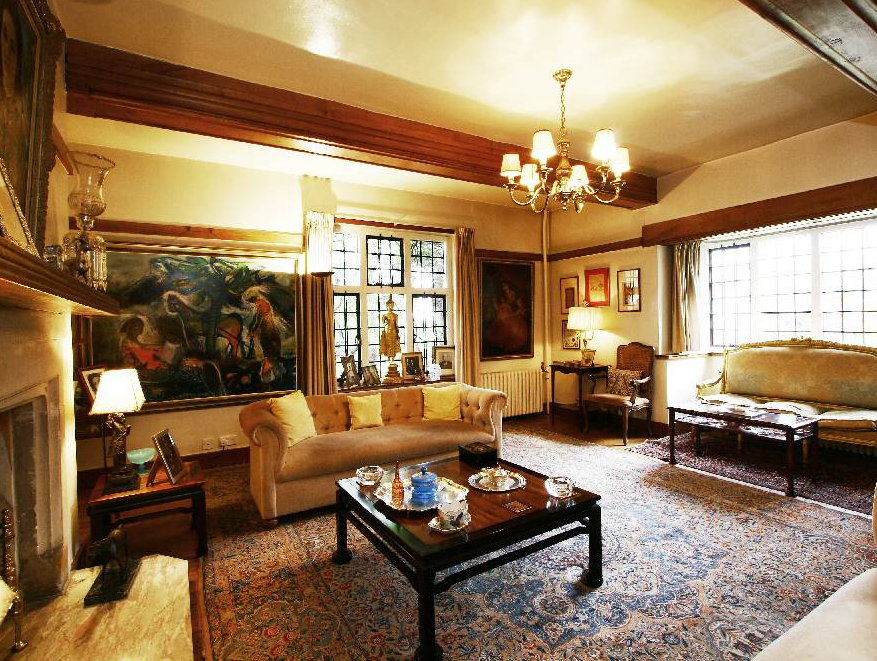 What is a Kirman Rug?
A Kirman rug is one of the oldest types of Persian rugs, which has been around for up to two centuries. These rugs are finely woven and have elegant floral designs on them. The majority of the designs on these rugs are intricate geometric patterns that make them a classy addition to any living room or dining room.
Brief History of Kirman Rugs
Kirman rugs are among the oldest and most prized Persian rugs prepared in the eastern sides of Asia. The rugs have a long history of production, dating back to at least the 17th century. The earliest known examples of Kirman rugs were produced during the reign of Dariush I (550–486 B.C.).
These rugs are believed to have been made in Kirman of Persia (present-day Iran). Hence, the name "Kirman rug" came into existence.
Kirman rugs of the 19th century are considered among the most important and valuable Persian carpets in existence, with several examples valued at more than USD 1 million each. For instance, check this Kirman rug that was sold for $34 million at a Sotheby's auction in the US.
The best quality Kirmans often have a softer wool pile than silk, and the colors tend to be more intense than what is found in other Persian rugs. Kirman rugs are also often woven with silk knots and a cotton foundation, unlike the wool-only foundation found in most other Persian rugs.
What Makes Kirman Rugs Special?
Kirman rugs are handmade in small batches from the finest wool available. Every single rug passes through expert hands at least twice — once to weave it and again to inspect it for flaws to make them last for decades.
This attention to detail makes sure that the Kirman rug will last for years, whether it's in a living room or at the edge of a bedroom. As these rugs are made with natural material, Kirman rugs are hypoallergenic and perfect for people with pets or allergies.
These rugs come with different finishes. The most commonly used finishes for these Kirman rugs are Antique, Hand Woven, and Soft Touch.
The foundation of Kirman rugs varies from coarsely spun cotton or hemp fiber for crafting masterpieces, more refined quality cotton or silk for expensive and breathtaking masterpieces, with the most delicate quality pieces woven in pure silk.
The most common colors for Kirmans are red and blue; however, other color combinations like black and red or yellow and blue may be seen.
Blue was used a lot in rugs before World War II, but it has been used less. A sure sign of older Kirman rugs is the use of wool in many colors, especially blues and greens.
These rugs have been used for centuries as wall hangings in the traditional architecture of Persian buildings, where they are prized for their rich colors and vibrant floral patterns.
Kirman rugs are woven in asymmetric knot structure with various wefts and warp manipulated into different positions within the pattern repeat to create different variations.
Why are Kirman Rugs Expensive?
So, you have seen Kirman rugs on sale online and worried why they cost more than machine-made industry carpets?
Let's give you some insights into why these rugs cost you a little extra.
The price of a handmade Kirman rug is determined by many factors such as its size; age (the older, the better); the material used (wool usually commands higher prices than silk); pattern and design of the rug; and the brand, reputation, age of the workshop.
Kirman rugs are preferable for many people because they come in different sizes. There are two reasons why a genuine hand-knotted Kirman rug costs more than a machine-made one: first, handmade products have to be diligently created by skilled workers.
Secondly, hand-knotted Kirman carpets are more attractive, comfortable, and durable than machine-made ones.
That is why many people prefer to buy a hand-knotted Kirman rug since it does not need much care compared with the machine-made one.
Genuine hand-knotted Kirman rug ages gracefully; its colors become more affluent and darker, and its texture becomes more refined and smoother with time.
Its higher price is justified since it's more attractive, comfortable, and durable than the machine-made one. On the other hand, a machine-made rug that is 5-10 times cheaper than its handmade counterpart loses its looks after some years.
How Should Kirman Rugs be Handled?
Kirman rugs are vulnerable to sunlight and temperature changes. Therefore, it's recommended that you store your rug out of direct sunlight or in a room protected from direct sunlight.
Do not expose your rug to direct UV rays because it will cause the colors to fade and make the fibers brittle.
Do not wash, iron, or dry clean your Kirman rugs at home; doing so will damage them over time. If you find stains on your Kirman carpet, gently blot it with a paper towel or cloth to remove the stain.
Regular vacuuming is ideal for Kirman rugs because it helps remove dirt and other debris from your carpet. If you have children, however, regular vacuuming may not be enough to keep your carpets clean.
For frequent cleanings, consider hiring professional cleaners who can deep clean the rug in a way that will protect its natural material from damage.
Kirman rugs are becoming the new standard for the indoors in many countries like the US, Canada, and the U.K.
What makes them even more remarkable is their associated history. When you buy Kirman rugs online or from a brick-and-mortar shop, make sure you have read everything about these rugs.
By - 16 Aug 2021