Crafting handmade rugs is an art that's lived on since centuries and continues to enchant rug lovers even today.
If you're into exquisite traditional rugs, the beauty of handmade Jaldar rugs must have mesmerized you. But these captivating carpets aren't just bold and magnificent, they're also velvety-soft, extremely durable, and are a part of history.
We've got some amazing Jaldar rug features to share with you!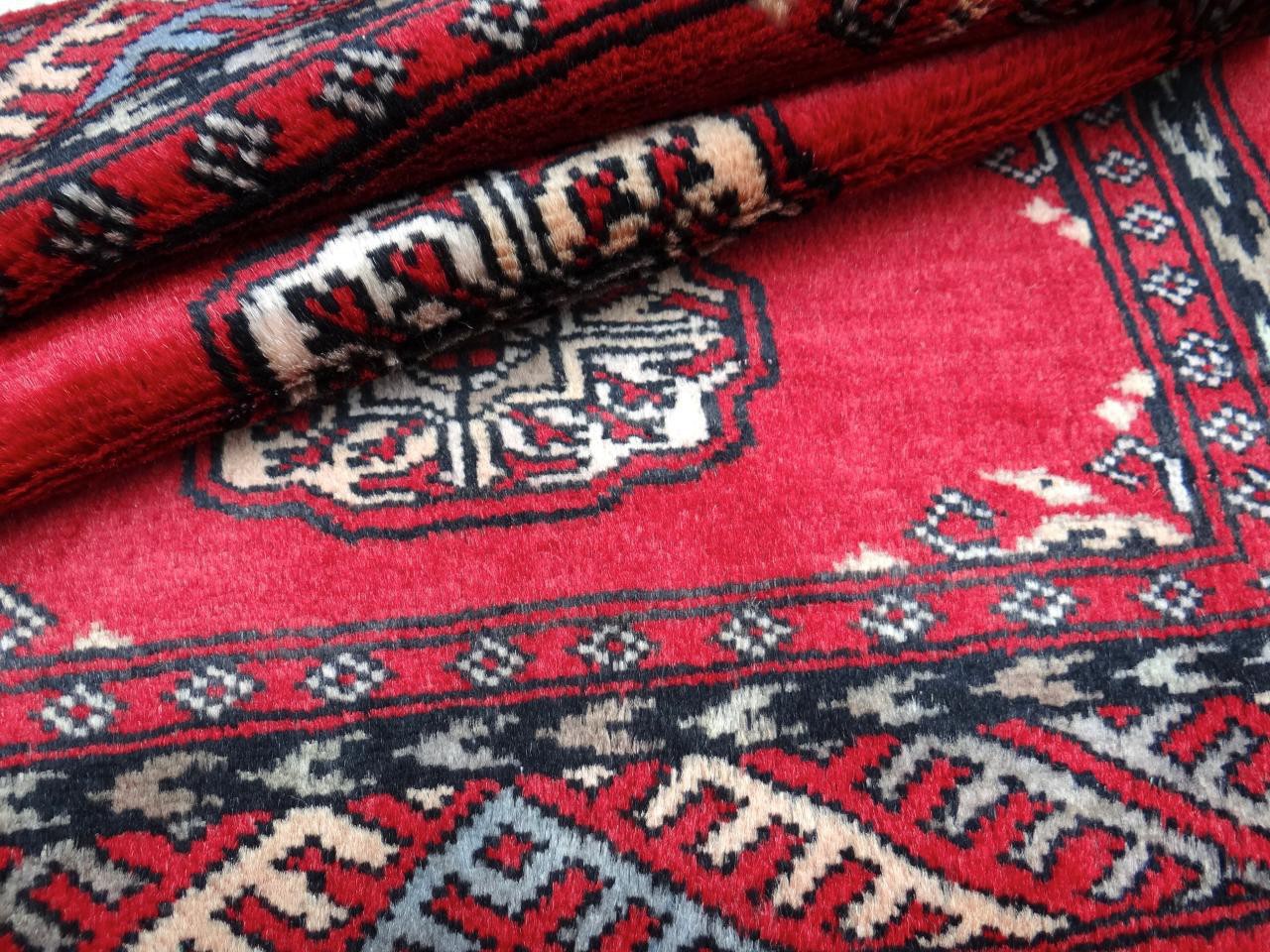 Features of Handmade Jaldar Rugs
Very much similar in style to the popular Bokhara rugs, handmade Jaldar rugs originated in Persia and are now crafted in Afghanistan and Pakistan as well. In fact, Pakistani handmade Jaldar rugs are highly sought-after among rug lovers around the globe.
Here are 7 things you should know about Jaldar rugs, especially if you're thinking about investing in one:
Jaldar rugs that are today crafted mostly in Afghanistan and Pakistan to be exported and sold around the globe have roots in the traditional Yamoud and Sarooq rug designs. These are one of the most popular and expensive type of Pakistani rugs found in the market today.
Many people confuse Jaldar rugs with the traditional Bokhara rugs as well owing to the fact that both the rug designs feature symmetrical patterns. The motifs on both rug designs are placed all over the rug surface in a form of rows. However, the difference is that the 'elephant-foot' motif used in Bokhara rugs isn't used in the Jaldar rugs. In fact, the gul motifs on Jaldar rugs are more angular and have a shape that resembles a diamond. Unlike this, the guls on a Bokhara rug are rounder, such as those in the Turkmen rugs.
Handmade rugs are a piece of art, and like any art their making requires not only great inspiration, but a lot of effort, hard work, and time.
Multiple weavers work to craft a single handmade rug. They work every day, tying each knot with their hands for a time period of 5-6 months, even more sometimes depending on the rug's size.
These weavers are skilled craftsmen who've learnt the art of carpet weaving form their ancestors and devoted their lives to keeping it alive in today's machine-run world.
The rugs are crafted with extreme care and while following ancient weaving techniques. Every knot is tied precisely and accurately because, when it comes to handmade Oriental rugs such as these, there's no room for even a single mistake.
Symmetrical knotting technique is used in the making process of handmade Jaldar rugs.
Similar to hand-knotted Bokhara rugs, Jaldar rugs are made following an ancient Turkish knotting technique namely the Ghordies knot or the Senna knot.
This knotting style is what majorly contributed to the durability and longetivity of Jaldar rugs, in addition to other factors, including the usage of high-quality wool.
Talking of the quality of wool used, let us tell you another amazing feature of handmade Jaldar rugs.
The wool used in their making is not just of the premium and best quality, but it's also dyed using 100% natural pigments, even today!
No rug is made of chemically treated wool and that's what makes these rugs a perfect eco-friendly variant to the regular machine-made carpets that are made of wool that's dyed with synthetic pigments.
Another major benefit of buying a naturally dyed wool rug is the fact that the colors of these rug NEVER bleed, and they rarely fade.
Here's a tip on how you can keep your Jaldar rug in its original color for years on end:
Keep it out of direct sunlight.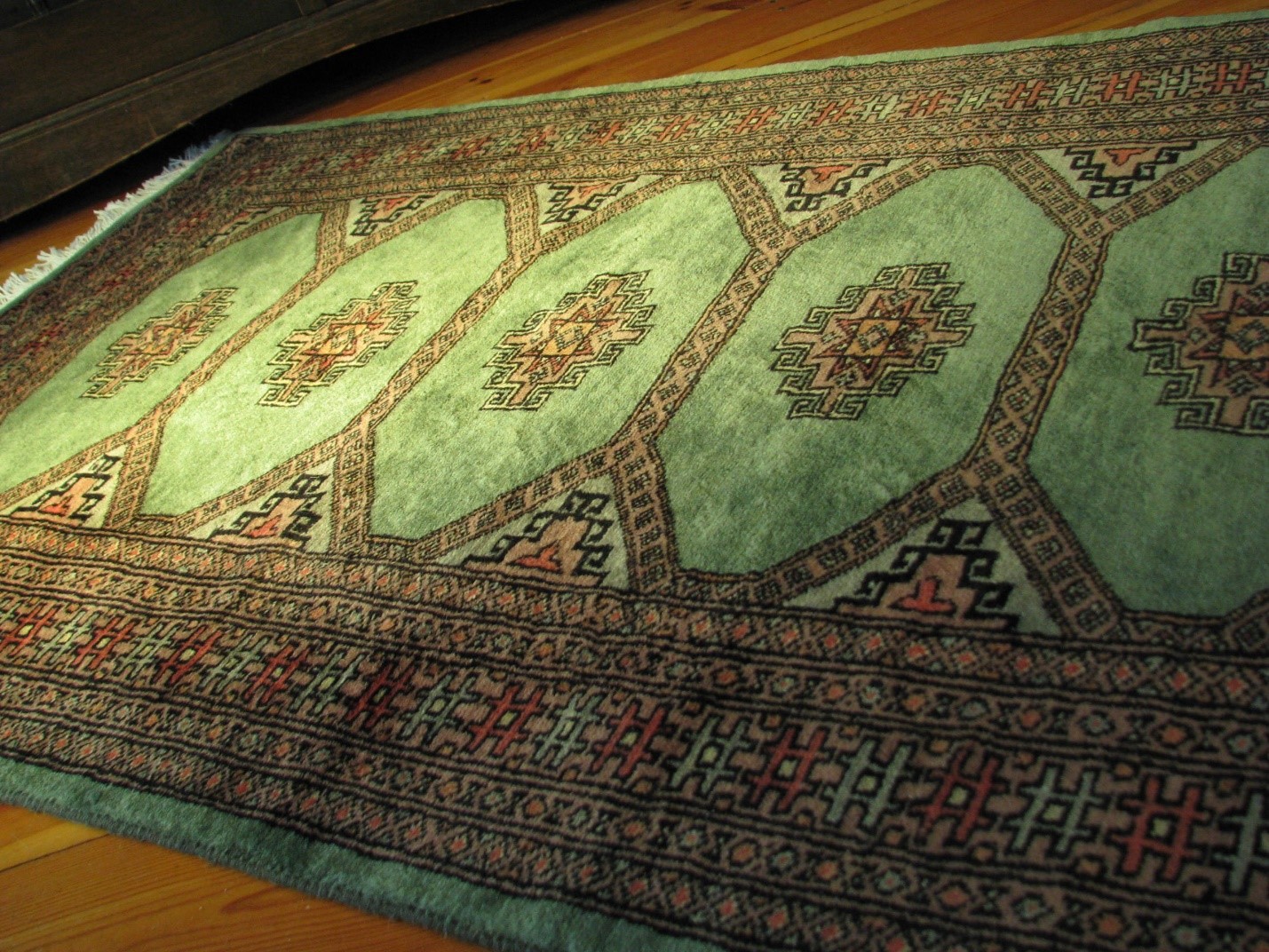 Jaldar rugs for sale are crafted majorly in Afghanistan and Pakistan, but even the rugs made in Afghanistan are exported to European countries from Pakistan due to trade restrictions.
Hence, if you're looking to buy a Jaldar rug and want to invest in a premium quality artifact, it's best to look for a Pakistani rug seller online.
Many Pakistani rug sellers source rugs directly from Iran and Afghanistan and then ship them to customers around the globe.
Similar to many other Persian and Pakistani rugs, Jaldar rugs that are made of wool and cotton. The base or foundation of a handmade Jaldar rug is made of high-quality cotton, whereas soft luxurious wool is used to create the rug pile.
In most cases, Jaldar rugs are made of brushed or treated wool that gives the feeling of silk fibers. It's usage for rug creation helps make artifacts that appear more velvety and look magnificently charming.
The cotton foundation makes it easier to take care of the rugs and stops the rugs from getting damaged under the weight of heavy furniture items.
You must already know this:
The higher a rug's knot density is, the longer it would last.
Handmade Jaldar rugs have a knot density of 120 to 240 knots per square inch. Although this doesn't make the rugs too string, they are still considerably durable and long lasting as compared to machine made rugs or the flatweave Kilim rugs.
If you want your Jaldar rug to last long, place it in a spot that receives less foot traffic and don't forget to clean the carpet on a regular basis.
That's all! You're ready to buy the perfect handmade Jaldar rug for sale now!
By - 20 May 2021