Handmade tribal rugs are all about symbols and traditional geometrical patterns. They're enthrallingly captivating, bright, bold, and the carpets manage to stand out in any setting.
Getting a tribal rug for your home?
If yes, then you must have a look at these 6 amazing types of tribal rugs:
1. Gabbeh Rugs
These tribal handmade rugs are popular for their unique design and symbolic patterns that are different from other tribal rugs on sale. Unlike most handmade rugs, the design patterns on a Gabbeh rug aren't symmetrical, rather the rug features animal shapes that are spread out all over its surface in an asymmetrical manner.
The common animal symbols include camel and goat. The cypress tree or the 'tree of life' is another popular symbol in the tribal Gabbeh rugs. you can also find Gabbeh tribal rugs online with different types of design patterns. For instance, have a look at this one: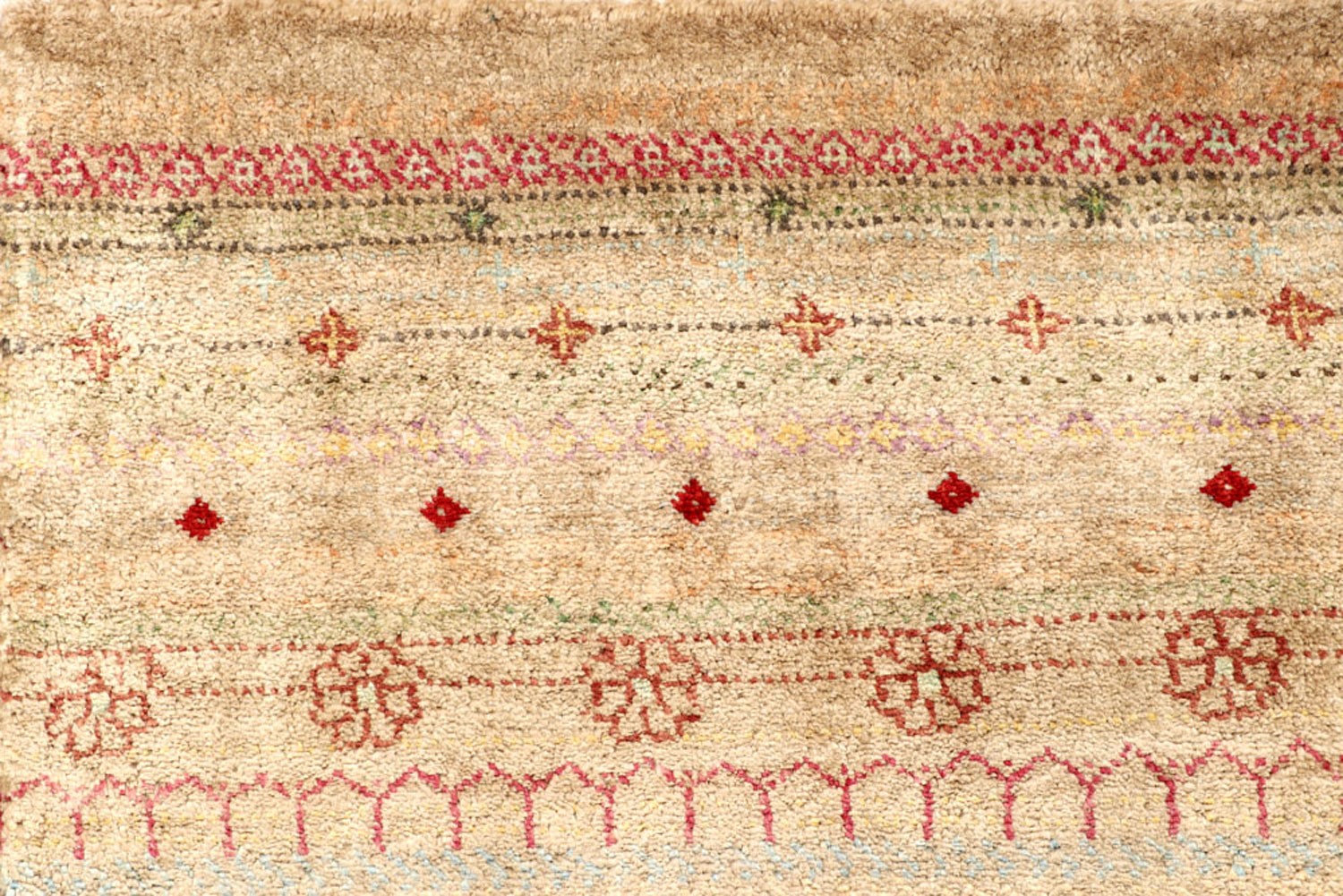 The rugs are made out of fine wool and that's naturally dyed in bright shades, making the Gabbeh rugs distinctive and attention-worthy.
2. Baluchi Rugs
Another popular tribal rugs type, Baluchi rugs were first crafted in the Baluchistan province of Pakistan, and the villages situated in the area near the Afghan-Pak borders.
These are the rugs made by the Baluchi tribesmen, and similar to all the other handicrafts in the Baluchi culture, the carpets feature colors in shades of red, brown, and blue.
The design patterns of a Baluchi rug radiate an ethnic vibe and can add a pop of color to any room. In the early days, these rugs were crafted by the tribesmen to be used for domestic purposes. However, as the carpets gained popularity, they started being crafted in other regions of South Asia, including India and Iran.
Made out of a combination of wool and cotton that's locally harvested, the Baluchi tribal rugs are strong and durable.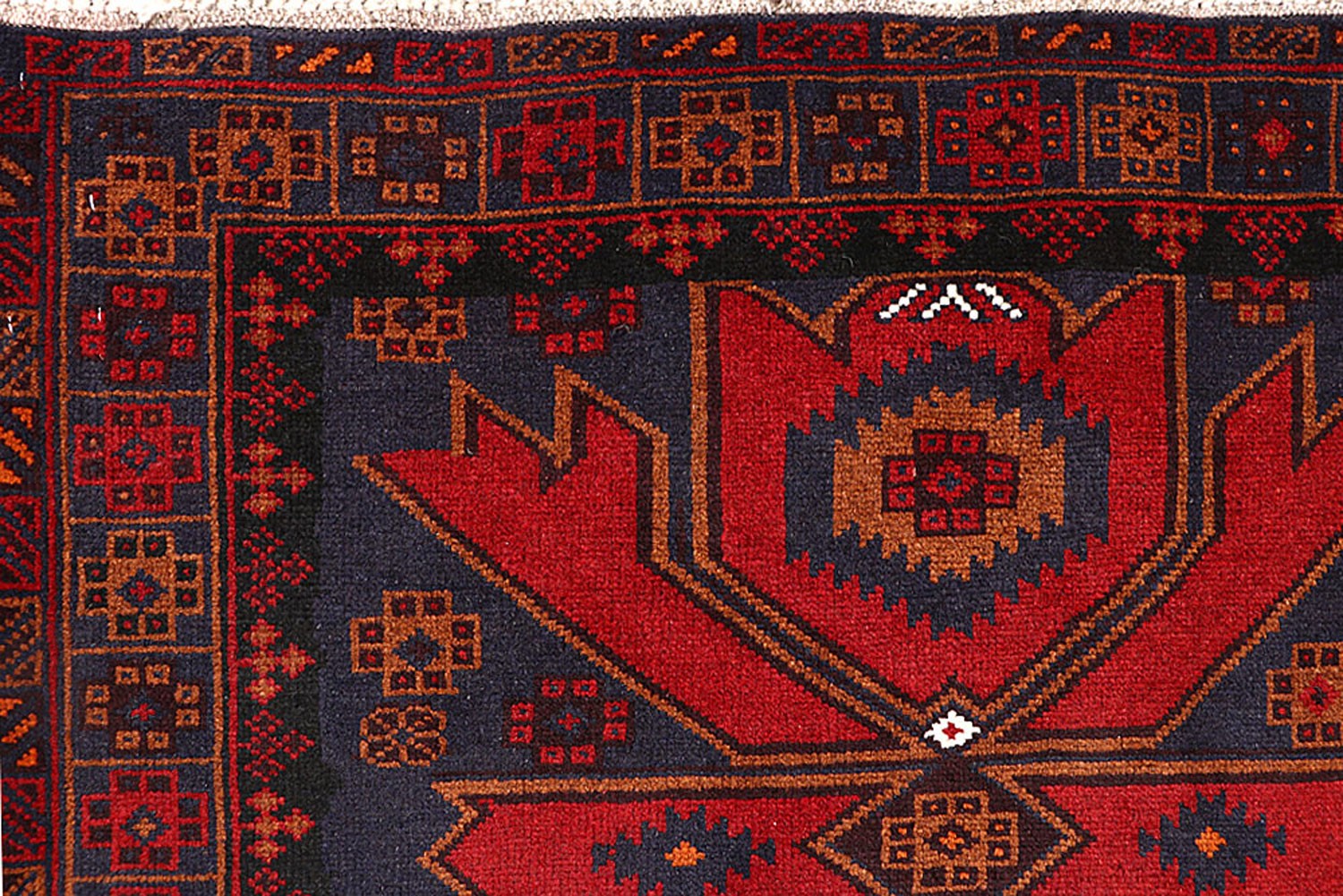 3. Bakhtiar Rugs
Bakhtiar tribal rugs are made by highly skilled tribesmen who have been in the carpet weaving profession their entire lives. The tribesmen learn the art of weaving from their ancestors and then pass it down to future generations.
Bakhtiar rugs are highly sought-after both in the Eastern and the Western Hemispheres. They're popular among rug enthusiasts for their durability and the classic Khesti (gardern) motif that divided the rug's surface into squares that're filled with symbols of animals and plants.
The Bakhtiari rug pattern is also followed in many tribal rugs that are crafted in India, Pakistan, Iran, Afghanistan, and China.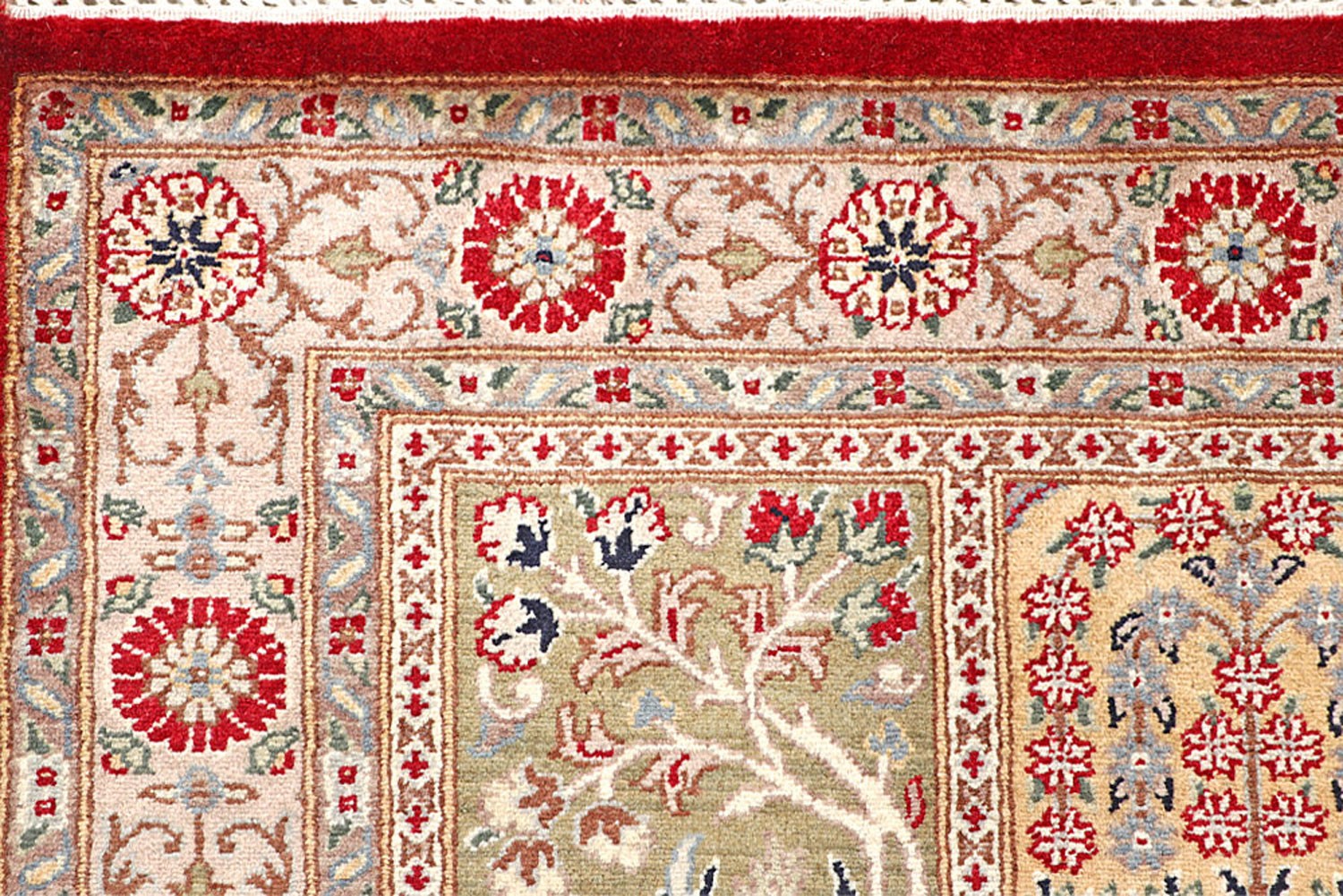 4. Bokhara Rugs
A poplar type of rugs that is known for its ability to blend in with all décor types and themes, the Bokhara rugs are large area rugs that can bring an aura of magnificence to any space. Adding a handmade Bokhara rug to your interiors can be the easiest and trendiest manner of uplifting your entire décor within an instant.
Commonly, the majestic Bokhara rugs are crafted in shades of classical red, green, blue, bisque, beige, coral, gold, off-white, and ivory.
The rugs feature the popular 'elephant-foot' motives that are placed in a symmetrical manner all over the rug's surface. A border filled with similar designs and geometrical shapes is added to complete the entire look.
A Bokhara rug can pe the perfect option for a classic and traditional living room décor that radiates warmth, comfort, and magnificence.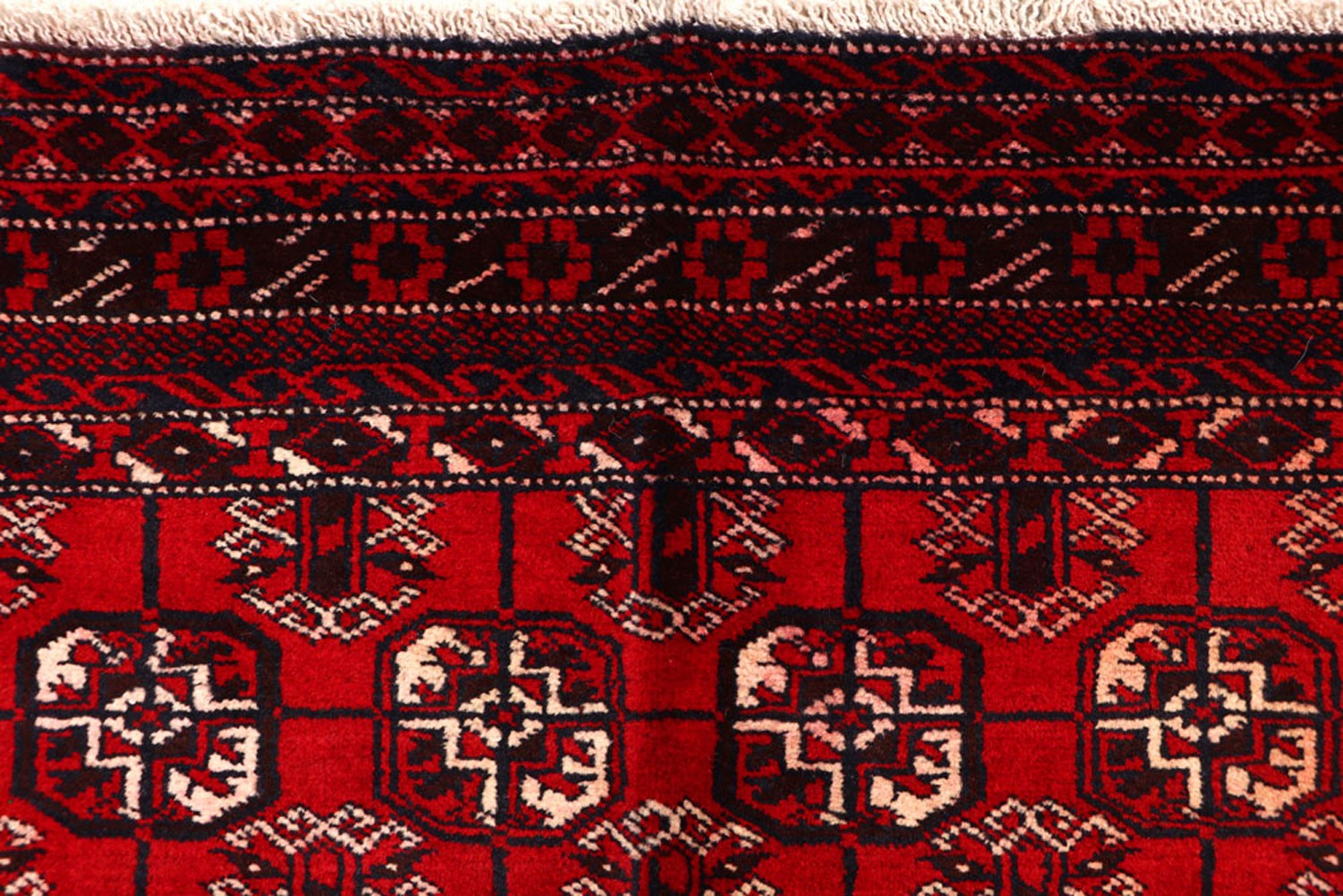 5. Khal Mohammadi Rugs
The Khal Mohammadi rugs are also bold and bright, similar to all other traditional tribal rugs. The popular colors for Khal Mohammadi rugs are red, blue, and beige. However, your can easily find this type of tribal rugs for sale online in a wide range of colors and hues.
Mostly, the rugs are large sized area rugs with featuring a highly traditional design pattern that is made even more captivating by the rug's dark, rich colors.
The geometrical patterns on a Khal Mohammadi rug are quite similar to other Afghan tribal rugs. These rugs are beautifully hand-knotted by professional rug weavers who know the art of weaving like the back of their hand!
The Pakistani Khal Mohammadi rugs are widely popular among rug lovers owing to their luxurious texture and the authentic traditional vibe that the rugs radiate!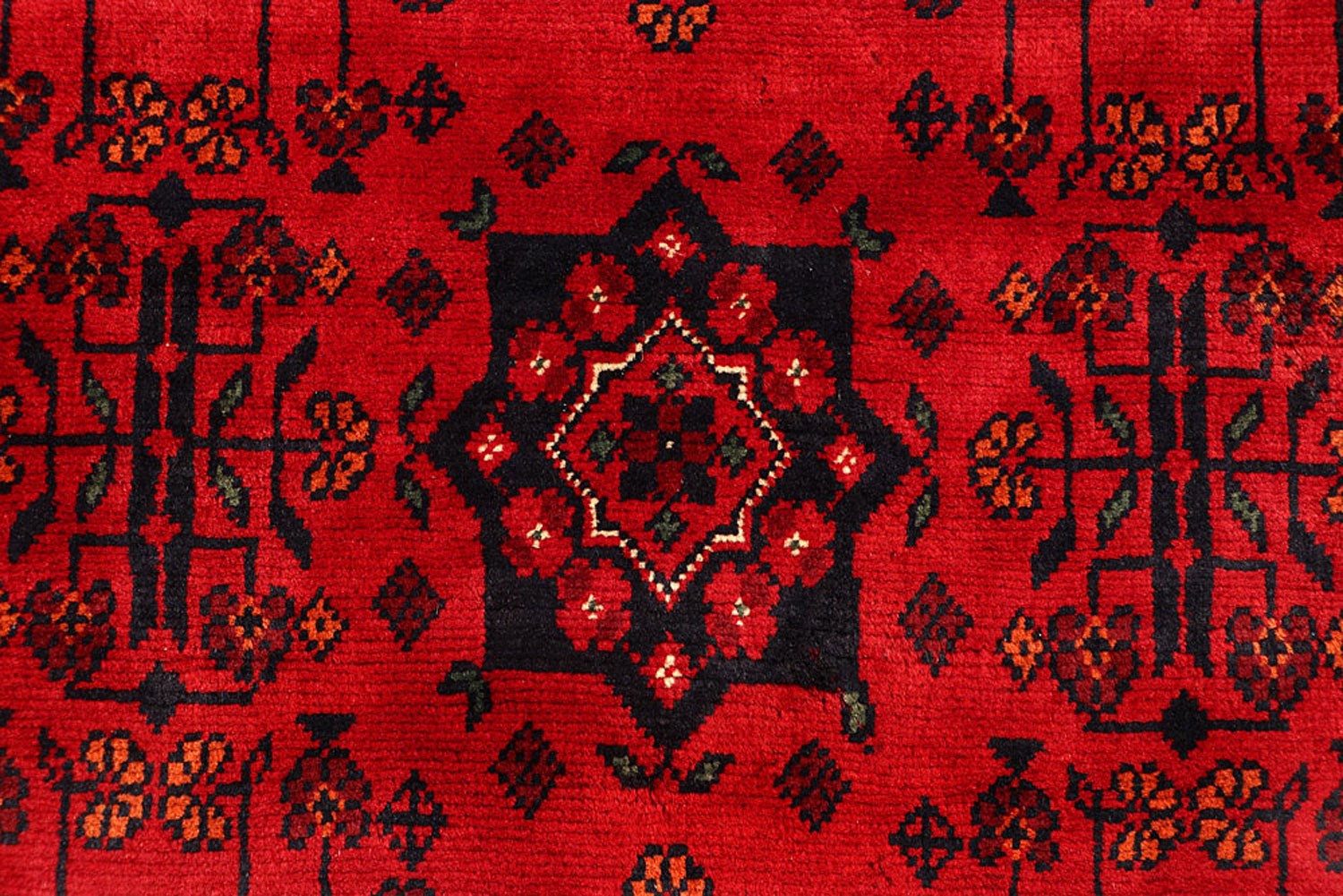 6. Mashwani Rugs
Crafted by tribesmen and artisans from the central Asian region, Mashwani rugs are type of tribal carpets that can bring any décor to life instantly. The rugs have a design pattern that's congested and filled with geometrical shapes and lines. Unlike the Bokhara rugs, there are nearly no empty spaces in the design of a Mashwani rug.
The Mashwani rugs are a perfect pick for spaces where the rest of the furniture and furnishings are quite plain.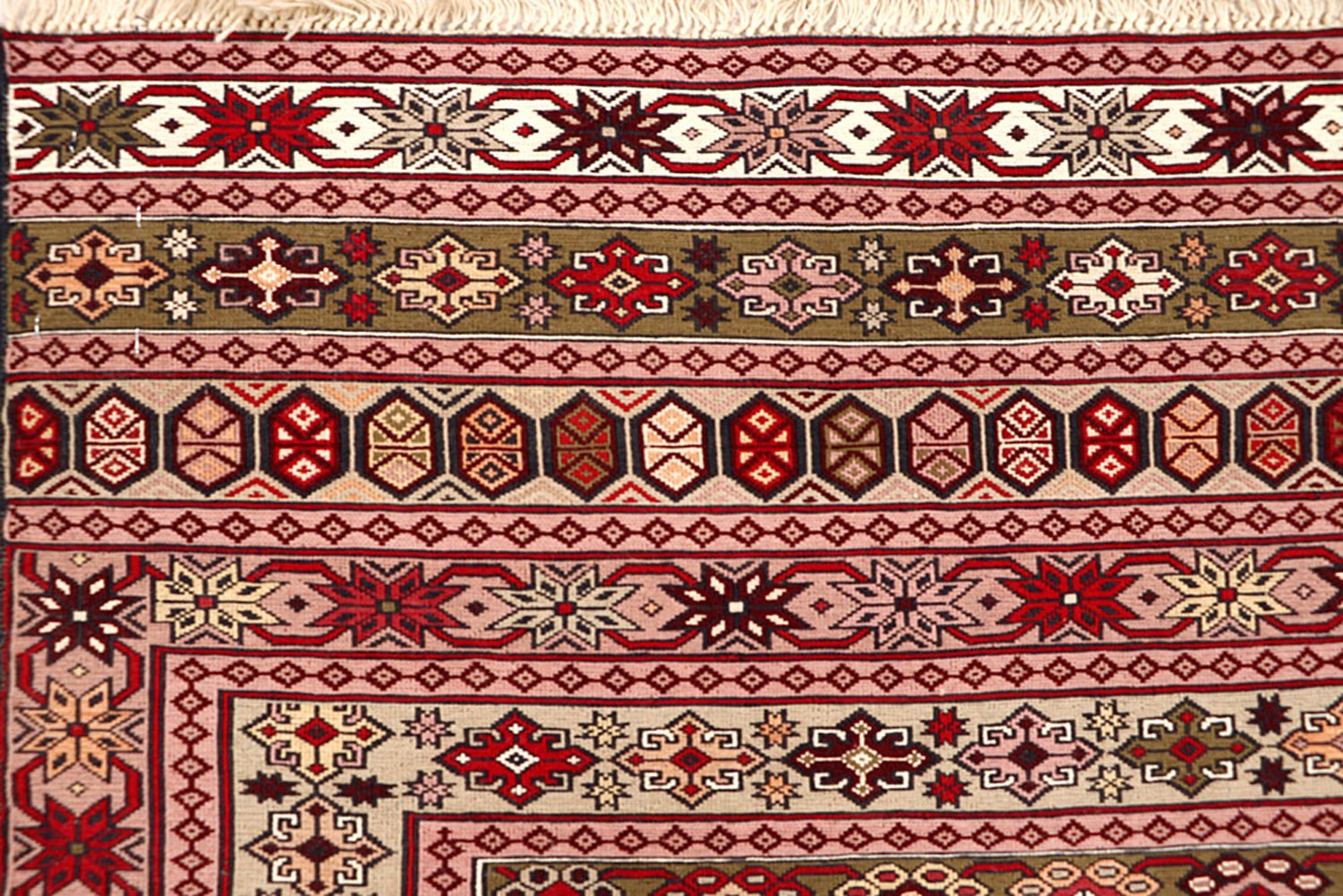 Lastly, when decorating with a handmade tribal rug, make sure to tone down the things a bit and create a balance by adding plain furniture. That's because tribal rugs are heavily patterned and feature richly bold colors that might look too overwhelming in a room that's already filled with lots of texture and bright colors.
By - 06 May 2021