Thinking about buying a handmade Baluchi rug to uplift your interiors?
Great decision!
But before you make an investment, make sure you know everything you need to know about Baluchi rugs – their origin, history, weaving techniques employed, colors, patterns, symbols, and more!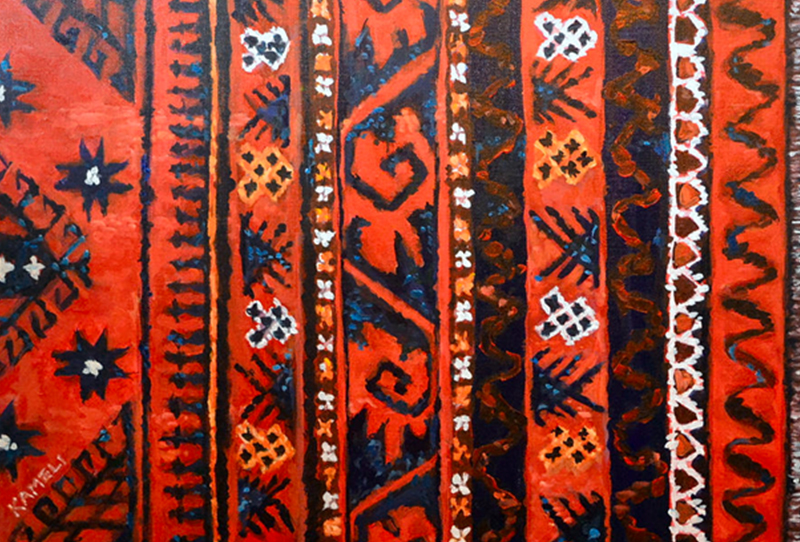 Handmade rugs have always been a highly-valuable asset when it comes to interior décor.
That's because these rugs offer more than just warmth and comfort – they add a touch of magnificence and grandeur to the space and can spice up any plain-looking room instantly.
More than that, rugs that are hand-knotted by local craftsmen speak volumes about the life of those who made it. Each and every single knot is tied to perfection by fingers that've learned the art of carpet weaving from their ancestors and managed to keep it alive in today's machine-run world.
In a sense, whichever style of handmade rug you're buying, know that the artifact you bring home would have been made by skilled professionals who've spent a big chunk of their lives learning and practicing carpet weaving.
If it's a Baluchi rug you're purchasing, here're 5 interesting facts that you need to know:
1. Baluchi Handmade Rugs Aren't Just Made in Baluchistan
While name of the rug tells us a lot about their origin, Baluchi rugs are also manufactured in places outside of Baluchistan.
The first time a Baluchi rug was crafted was by Baloch tribesmen, and the Balochi traditions and culture are closely depicted in the rug's design patterns.
However, as their popularity and demand increased, craftsmen outside of Baluchistan – mainly those residing in the Punjab and KPK provinces of Pakistan – got involved in the crafting of Baluchi handmade rugs.
Today, handmade rugs are one of the largest exports of Pakistan, and Baluchi rugs take up a huge portion of this export.
Nevertheless, even today, the highest number of Baluchi carpets is manufactured by the local craftsmen of Baluchistan – the nomads residing near the border between Pakistan, Afghanistan, and Iran.
Owing to the place of their origin, you'd see lots of bright hues and bold traditional patterns covering the surface of a Balochi rug.
Not just this, but some rugs are also filled with tribal symbols that add meaning and traditional richness to any interior while simultaneously depicting the owner's love and respect for historic traditions.
For instance, have a look at this vintage Baluchi Oriental rug: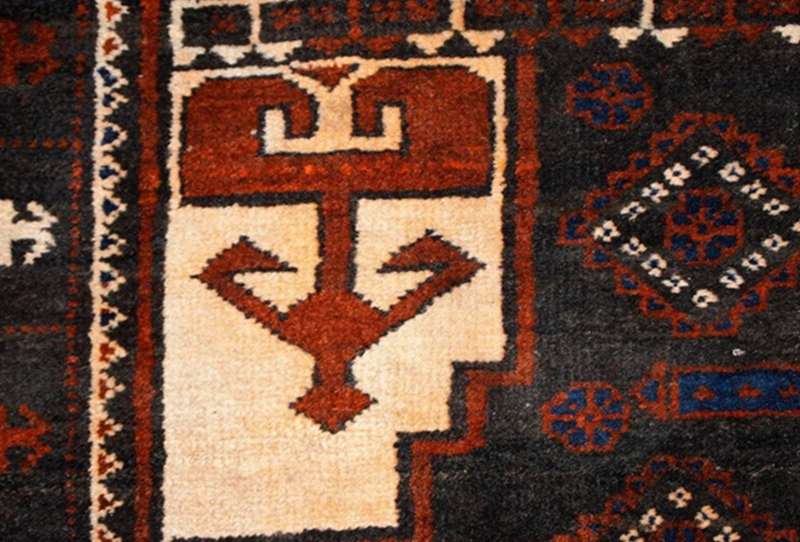 2. Pakistani Baluchi Rugs are of the Finest Quality
Another thing you may not already know about Baluchi rugs is that the ones crafted in Pakistan by Pakistani Baloch tribesmen are of the finest quality.
Let's face it, when one talks of handmade rug's quality, durability, and style, Pakistani rugs come at the top of the list.
The carpets crafted in Pakistan are made using the finest quality wool and cotton that's often locally sourced and mixed with imported wool from New Zealand.
Before the rug making process begins, the wool to be used is naturally dyed in bold bright hues of classical red, shades of blue, green, golds, ivory, greys, brown, apricot, orange, and more.
These pigments are extracted from vegetables, plants, and other natural sources, and hence they're chemical free and 100% eco-friendly.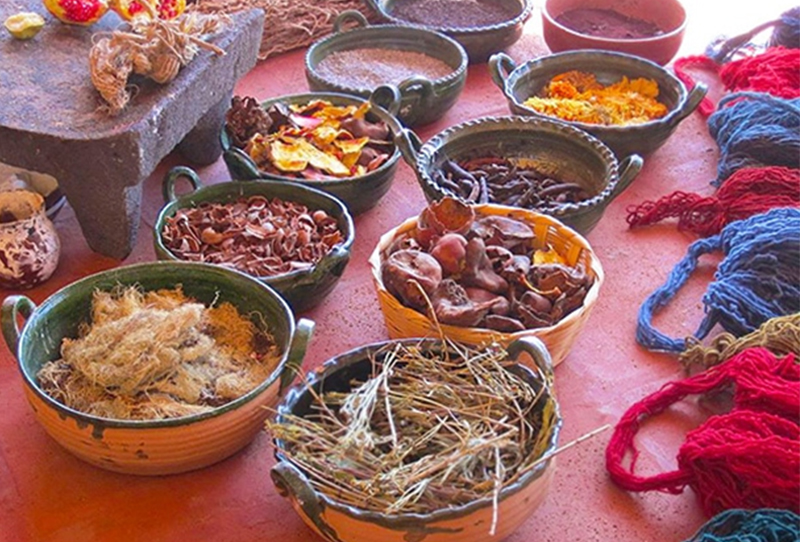 Not just this, but Pakistani Baluchi rugs are also made by employing age-old weaving techniques that have been passed down from one generation to the next for centuries.
Moreover, these rugs have a high knot density as compared to the carpets manufactured in Iran, Afghanistan, and even India. This makes the artifacts highly-durable and long-lasting.
In a sense, if you're buying a Baluchi rug, it's best to go for one that has been made in Pakistan.
3. It Takes Up To 10 Months to Craft a Baluchi Rug
Rug making is a long and arduous task that requires a lot of effort, time, and skills.
Considering the fact that a Balochi rug's design patterns include lots of geometrical shapes such as hexagons, octagons, triangles, and squares, these carpets take months, and sometimes even years to be crafted.
In order to make a single Balochi rug, 4 to 5 skilled craftsmen are required who spend as much as 6 working hours every day working on the rug.
Exactly how much time a rug takes to be completed depends largely on its size, but a Baluchi rug usually takes up to 10 months before it's ready to be sold in the local market, to international vendors, or at a online handmade rug store.
4. They're Water and Stain-Resistant
Since they're made of premium quality wool, Baluchi handmade rugs are not only incredibly durable and long lasting, but they're also water and stain resistant.
Apart from this, if anything does get spilled on the rug, wool rugs are easy to clean and you can make use of numerous DIY hacks to clean your rug at home.
However, in case of accidental liquid spills, remember not to rub the affected area or wait for the stain to dry out. Get in action immediately and soak the excess liquid with the help of some clean paper towels. Then use a clean wet sponge to gently clean the spot.
5. They Rarely Fade and are Highly Durable
Didn't we just mention how Pakistani Baluchi handmade rugs are all dyed using natural pigments extracted from plants and vegetables?
Well, this is the reason why the colors of a Baluchi rug would retain their original shade for years on end!
However, although naturally dyed rugs don't bleed at all, they may fade if placed in direct sunlight.
So, what you need to do in order to keep your handmade Baluchi rug looking fresh and as good as new is:
Don't place the rug in direct sunlight
Follow a cleaning routing and vacuum clean your rug at least 2-3 times per week
Don't walk over the rug with dirty outdoor shoes
Avoid placing it in areas that receive high foot traffic
Keep away from moisture and water
Lastly, if you're investing in an exquisite handmade Balochi rug, don't forget to get it professionally cleaned at least once per year!
By - 06 Feb 2021