Online shopping frauds are real. But in-depth research and a few tips can save your investments!
Continue reading to find out how to buy Pakistani rugs online from legitimate sellers without being scammed!
Ready? So, let's get started!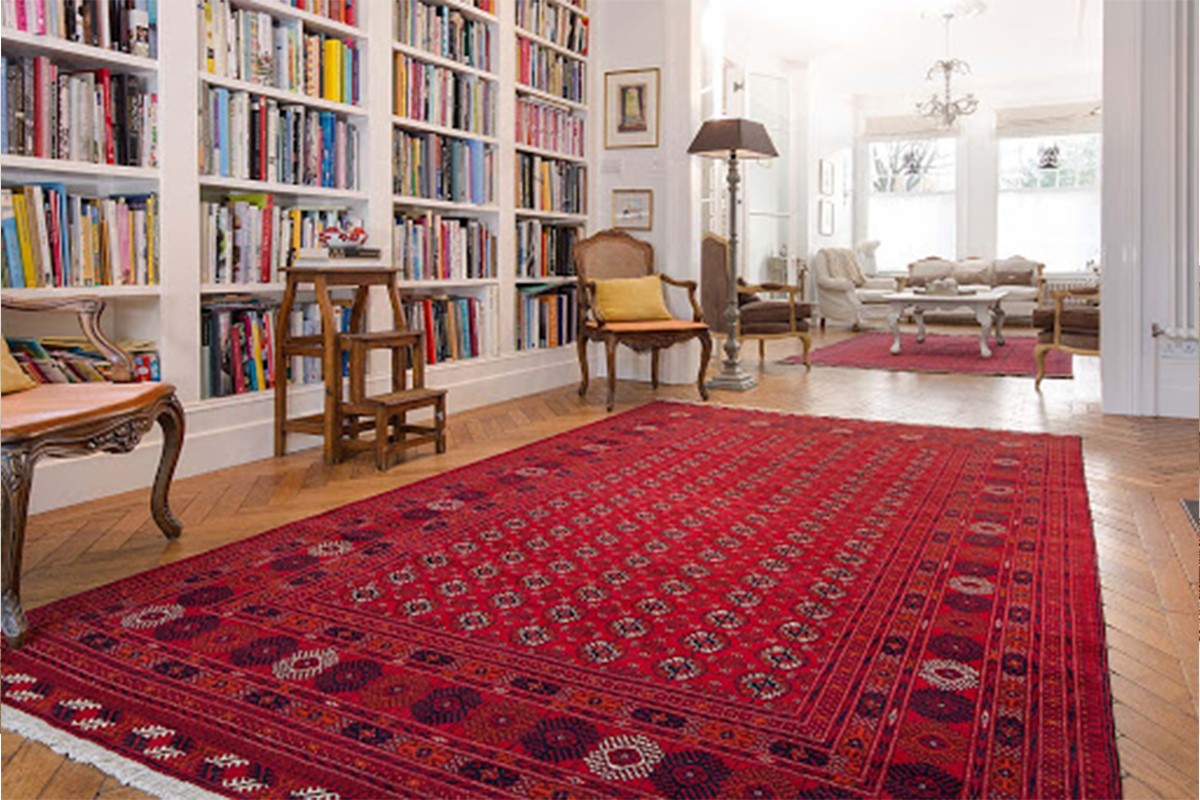 5 Tips to Remember When You're Buying Pakistani Rugs Online
Most people visit storefronts to buy carpets because they don't want to risk their money at any cost. But what if you're located far away from these shops?
This is where online shopping comes in! In 2021, you can simply search Pakistani rugs online from anywhere and order the best one right at your doorsteps!
However, consider the things listed below before filling up your cart:
1. Avoid Measurement Mistakes
Imagine you ordered a handmade rug online and cleared the payment. But, unfortunately, it couldn't fit your area!
Much worse? Your seller refuses to replace your order!
Now what? You can't just throw it out or give it away to someone. You've to fix it in your space which in the end might look awkward or out of place.
This is why you need to take accurate measurements of your area before even searching rugs online. Once you're done with this, you can order any rug that is close to the size of your measurements.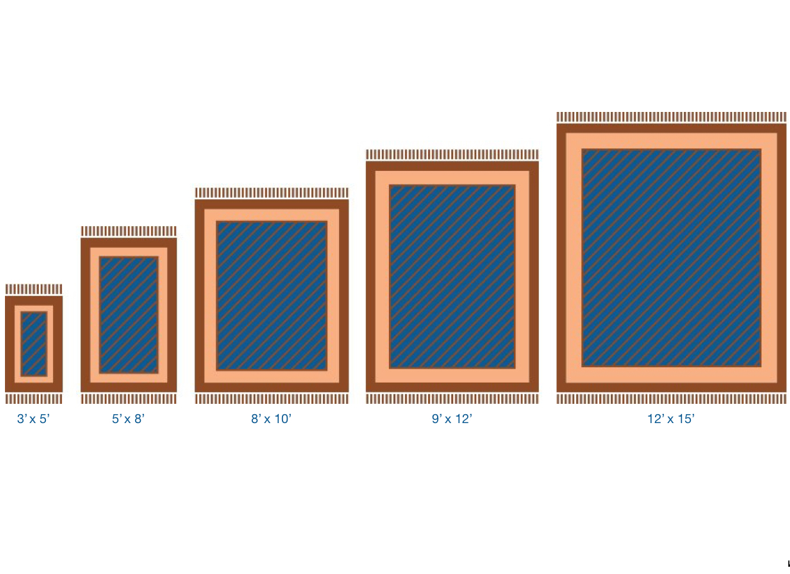 Apart from this, make sure you don't measure the dimensions from wall to wall. Because in the end, you've to lift heavy furniture's to install your rug. Hence, it is recommended to calculate the exact area where you want to place your carpet.
2. Check The Rug's Material
Sellers usually ignore the material while buying Pakistani rugs online. Frankly speaking, this is one of the biggest mistakes you can ever make!
Remember, handmade rugs come around in different materials. The point is, different carpets are used for different areas. And, if you want to buy the right one you have got to consider your requirements and check whether the rug's material suits your space or not.
For instance, for a high traffic area, it's best to buy a cheap Jute, Nylon, or wool rug, so you can replace them whenever you want without spending a fortune. But there's one more thing you should keep in mind here; handmade rugs are only made using natural material such as silk wool and cotton. So, if you opt for a Nylon rug, you'd have to buy a machine-made carpet that won't last longer than a few years.
However, when you purchase a handmade wool rug, such as a Pakistani rug or a Bokhara rug, you'd know that this investment would last for a lifetime!
Moreover, wool rugs are stain-resistant and their soft fibers stay in a good shape for ages! You can also go for Ghazni handspun wool rugs, worsted wool rugs, or wool and cotton rugs.
So, never buy a carpet just because it catches your eye! Check its material and be sure it can fulfill your requirements.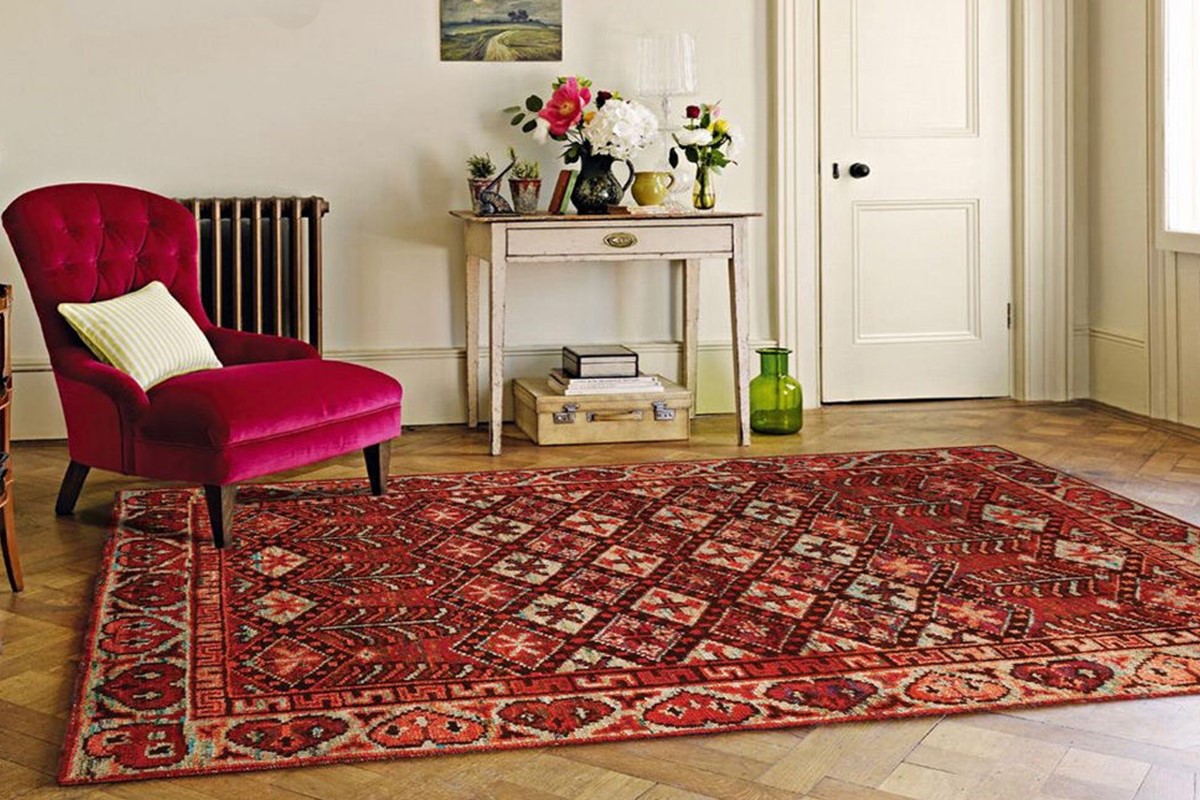 3. Order from a Reliable Company
As we've mentioned above that, if your seller refuses to help you out or replace your order, you have to live with the wrong-sized rug.
But
The same situation can be different if you order Pakistani rugs online from a reliable and trustworthy company.
They promise to deliver high-quality carpets. Apart from that, they try their best to solve your problem in case the rug your received couldn't befit your requirements.
The best part is, a well-reputed handmade rug seller online would most probably have a 'no-questions asked return policy' in place. So if you don't like the rug and don't want to exchange it for another one, you can simply return the artifact and get your money back!
You see? Choosing the right rug seller really makes a difference!
But how would you tell whether the company is legitimate or not? This is what we're going to discuss next!
4. Avoid Sites that Demands Too Much Personal Information
While completing your order, the company's website would ask you to provide some basic details, which usually include:
Shipping address
Contact details
Payment methods, etc.
But, if the merchant asks you to add your bank account details, then it's best to abandon your cart! It's just like sharing your PIN code with a passerby you only met once on the road.
Moreover, don't add your personal interests or any other sensitive information. Who knows if the fake rug seller is up to selling your details to someone?
To save yourself, you need to check their privacy policies. The legitimate ones clearly mention that your information won't be shared with someone. However, others state that they own your information and can use them the way they want! Hence, stick to the organization that really respects your privacy!
5. Check their Clients' Reviews
Customer reviews can also help you find out whether the rug seller is legitimate or not.
Zero reviews signal that the company hasn't yet completed a single order or their clients are not happy with their services. Also, there're chances that this website is fake and scammers have not created it to sell Pakistani rugs online but just to trap you!
However, a company having good customer reviews clearly shows that people are enjoying their services. From there you could have a clear idea of your chosen company's services. Apart from that, you can also read or check experts' reviews online.
So are you ready to buy Pakistani rugs online? Consider all the points we've discussed above to get your hands on the top Pakistani rugs!
By - 20 Sep 2021