Handmade carpets and rugs have been made by skilled craftsmen from the Middle East, Central Asia, and South Asia for many centuries, and therefore, the countries situated in this geographic region are the largest exporters of fine quality handwoven rugs.
But which one of these countries is known to produce the best of the best handmade rugs today?
Well, we all know it, it's the Islamic Republic of Pakistan!
Wondering what makes Pakistani handmade rugs so much worthy of attention and equally valuable as decorative floor cloths?
Read on to find out their amazing features, types, and how master carpet weavers bring them to life.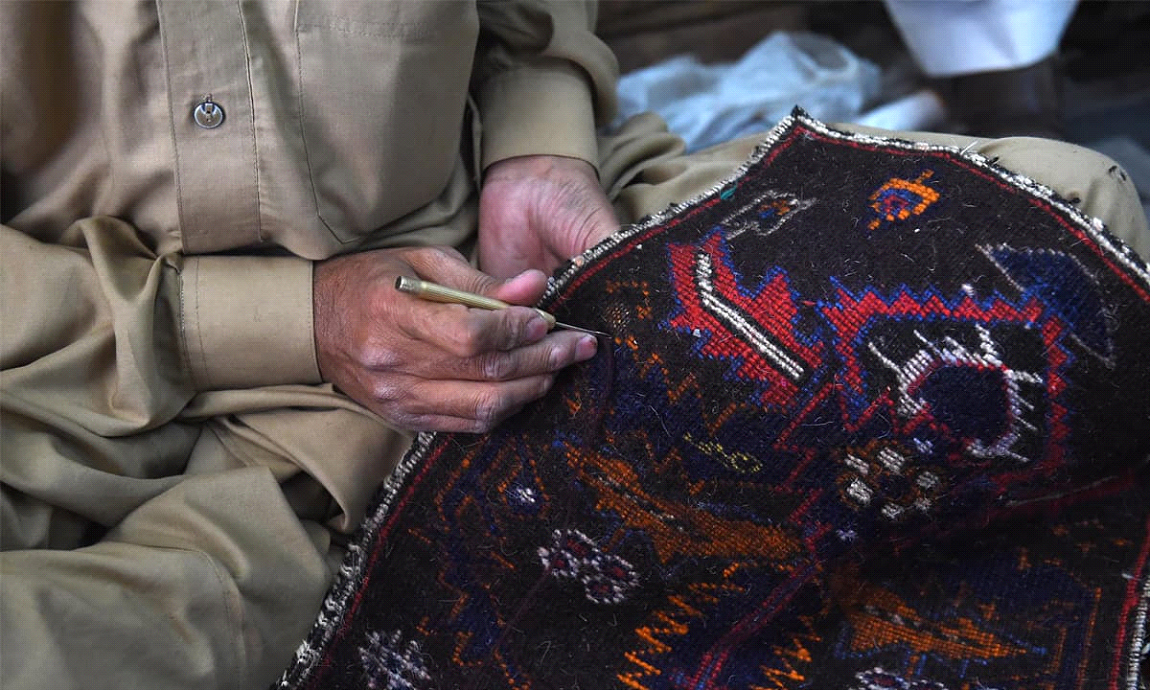 What's So Special About a Pakistani Handmade Rug?
Designed to satisfy the cravings of cultural enthusiasts, Pakistani rugs are being crafted since centuries by craftsmen who've inherited the art of carpet weaving from their forefathers.
Yes, that's right, the traditional skill of weaving carpets and rugs is often passed down to children through apprenticeship under instructions from their fathers, mother, or grandparents.
As a result, the cultural motifs and traditional designs that dominate the face of Pakistani rugs are actually quite old, passed on from generation to generation, and preserved by the skilled weavers of the ethnically rich land of Pakistan.
Apart from the fact that these rugs are enchantingly beautiful, with eye-catching color schemes and designs that tell stories, Pakistani rugs are also exceptionally long-lasting and highly durable. So much so, that the one bought by you could be used to decorate the living room of your grandchild as well (only if taken care of in the right way, of course).
The colors of these rugs never fade since they're usually dyed with natural pigments, their wool remains soft, and the design patterns continue to exude an aura of magnificence for years on end.
Another major reason why people from all over the world search for Pakistani rugs for sale in whatever carpet store they visit, is because these carpets could be found in a variety of styles, shades, shapes, and sizes.
All in all, a Pakistani rug can never not be the perfect fit!
What are the Different Types of Pakistani Rugs?
Did we just mention that Pakistani rugs could be found in a wide variety of different styles?
Well, there's no joke in that!
Here's a list of different types of Pakistani rugs that you can even shop online to find the one that perfectly suits your personality and compliments your existing interior décor:
1. Bokhara Rugs
These ones are quite commonly loved among carpet enthusiasts owing to their soft, velvety texture. The Bokhara rugs feature traditional geometric design patterns on solid-colored backgrounds in shades of classical red or gold.
The Turkish weaving technique, namely the Ghordies knot or Senna, is used to make these rugs, which further adds to their durability.
If you're someone who wants to add a warmth of tradition to their living room, a handmade Bokhara rug is just what you need.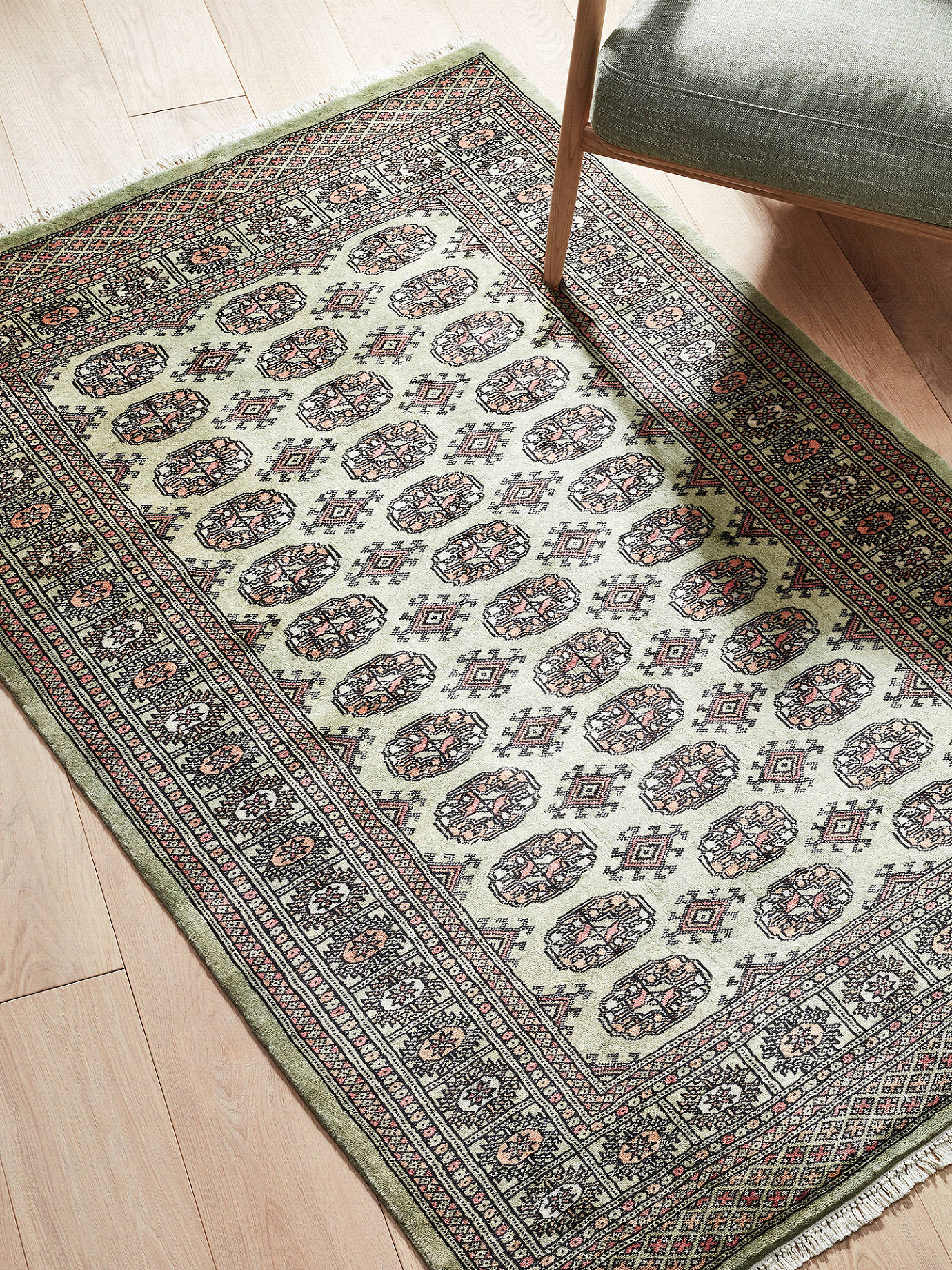 2. Pak Persian Rugs
As the name suggests, Pak Persian rugs are greatly influenced by the Persian design patterns and weaving techniques. This type of handmade carpets is famous in both western and eastern hemispheres for their knot density, symbolism, and detailed floral designs. The right size of Persian rug can make any room look utterly impressive and regal.
And you know what? It takes as long as 12-14 months to craft one single Pak Persian handmade rug!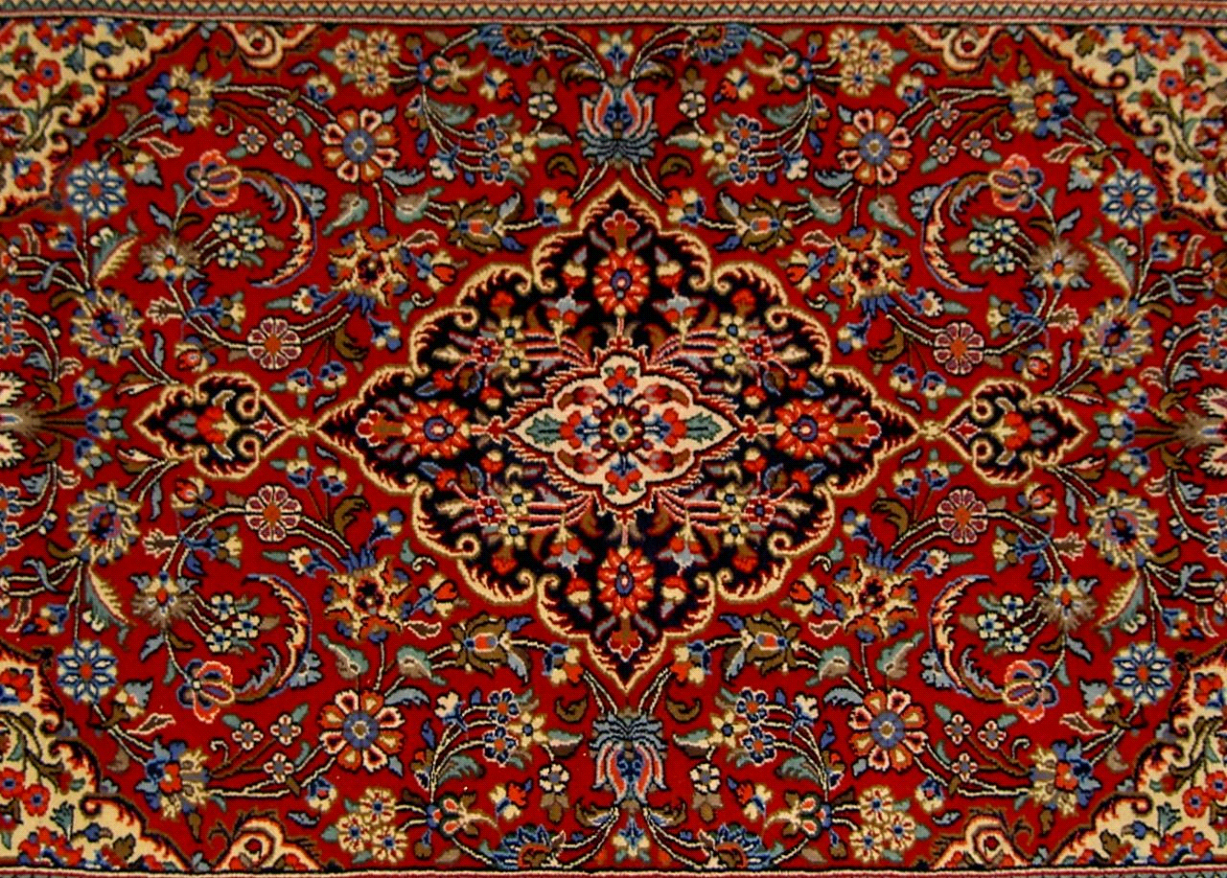 3. Baluchi Rugs
Baluchistan is one of the culturally rich provinces of Pakistan, and the land where the highly valuable and captivating Baluchi rugs are handmade by tribesmen.
To this day, a handcrafted Baluchi rug features the same style and radiates the same kind of glory that the ones produced centuries ago did. These traditional rugs have the brightest colors paired with exuberant patterns that can make your guests stare in awe.
Curious about the time period of their making? Well, it's nothing less than 9 to 10 long months!
4. Beljik Rugs
Another type of ethnic mosaic with intricate patterns that's handwoven by Pakistani craftsmen, the Beljik rug is a captivating piece of art.
The making of these rugs requires a huge number of sheep, since the wool used is only taken from the sheep's belly. So, if you're into things that are rare and increasingly high-quality, a Pakistani Beljik rug made of finely spun wool, during a long time period of 16 to 18 months could satisfy your décor cravings.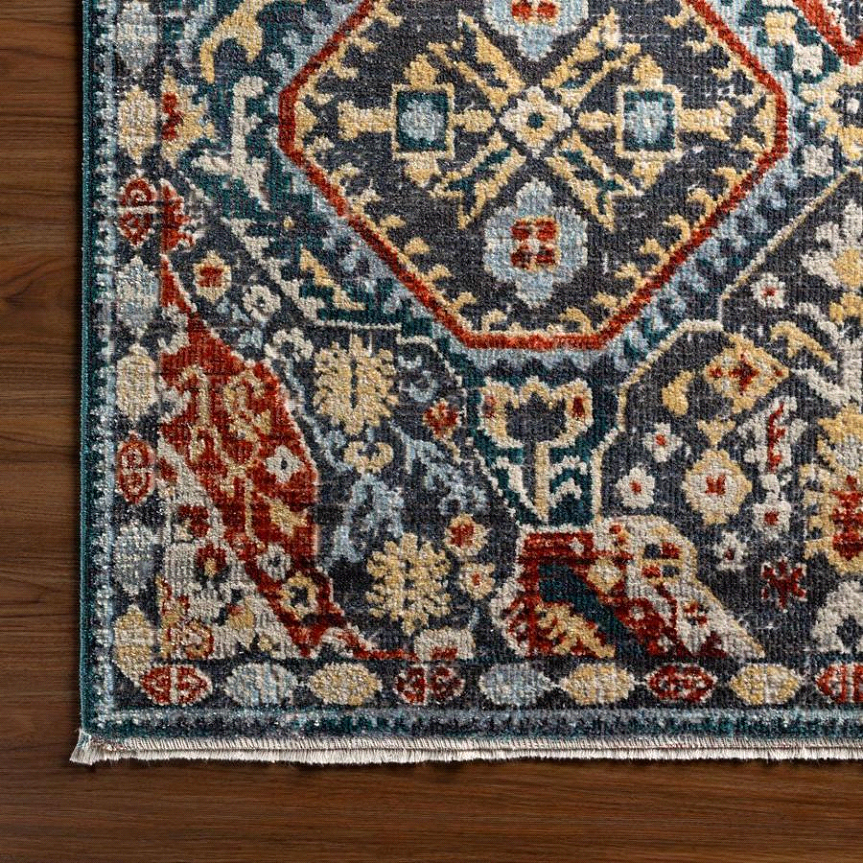 5. Ziegler or Chobi Rugs
The Ziegler or Chobi rugs are loved for their soft hues and geometric floral patterns. High-quality wool is carefully dyed with natural pigments before being used for the making of these rugs.
Also known as Ghazni or Peshawar rugs, the Zieglers have a high-knot density and could be the best carpet investment you ever make!
Plus, a Ziegler can also be the perfect choice if you want something close to a modern rug, yet traditional at the same time for your contemporary personal space.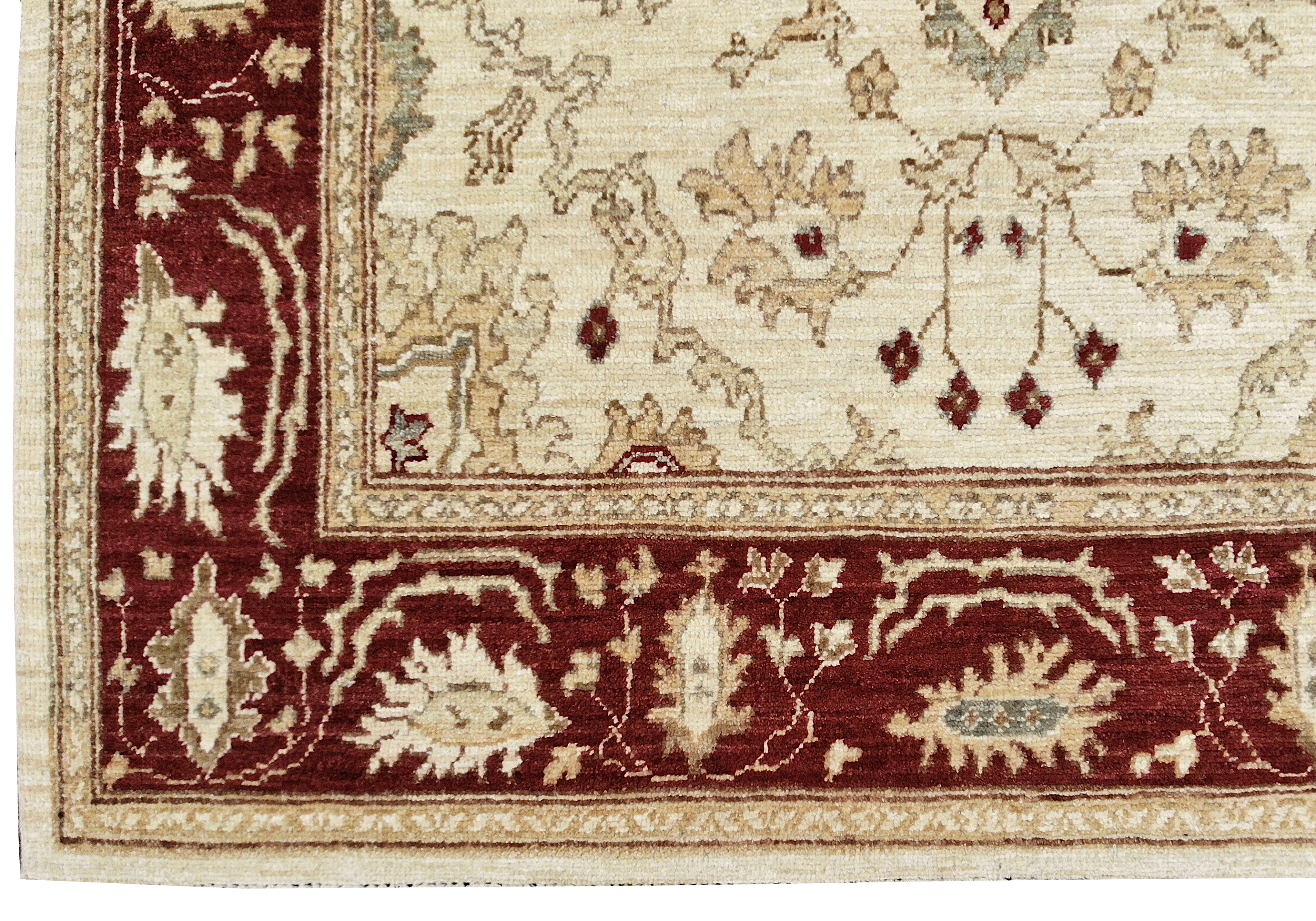 6. Gabbeh Rugs
Woven out of perfectly handspun yarn that's dyed naturally, the Gabbeh rugs are much similar to Ziegler (not entirely), and also feature geometric floral patterns.
They're made by skilled Pakistani weavers in about 10 to 12 months and are highly durable with fade-proof colors.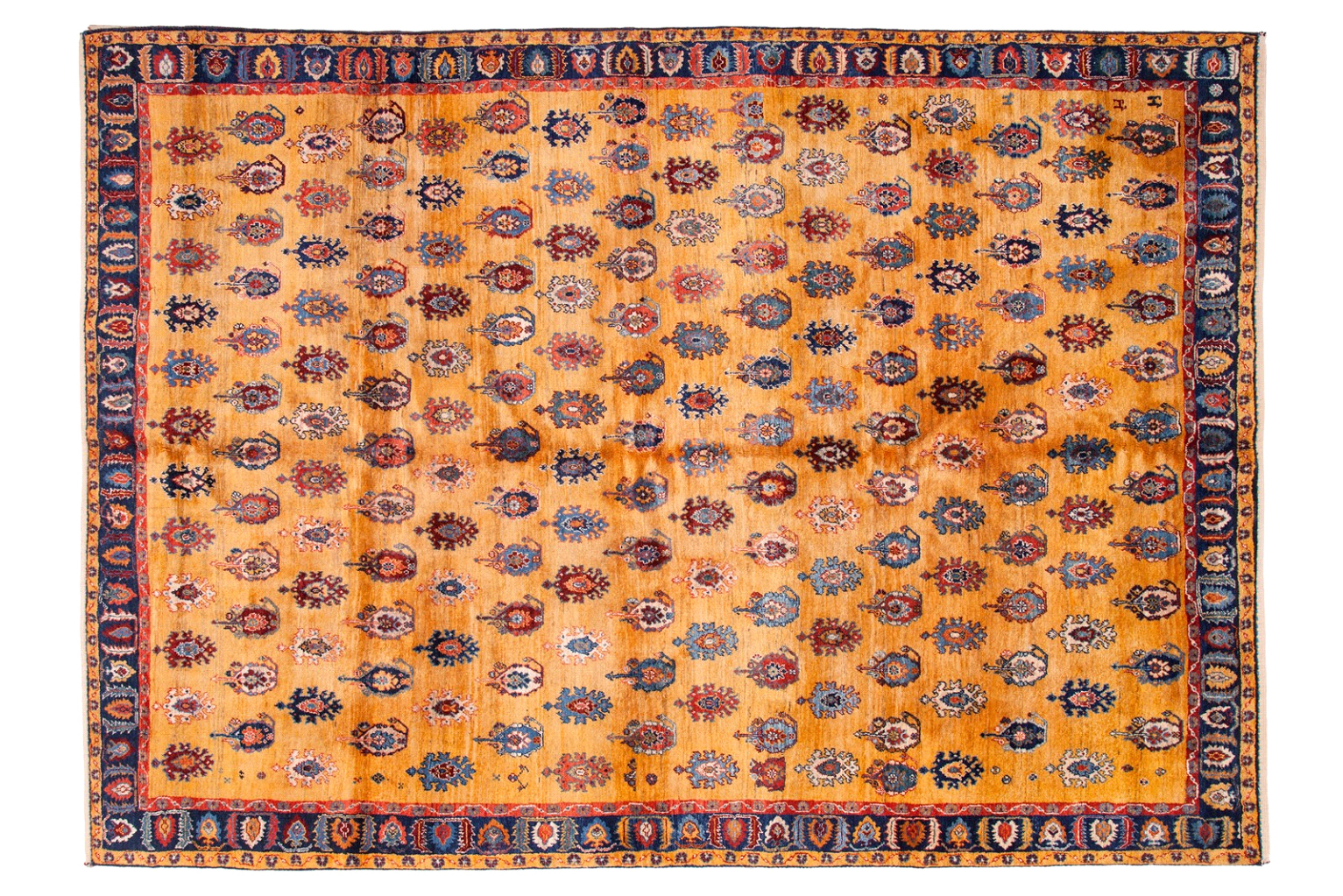 7. Heriz Rugs
As compared to other Pakistani handmade rugs, the Heriz carpets are significantly less labor intensive.
The wool used is colored with commercially farmed dyes and the carpets are available in a wide range of different colors with enchanting patterns.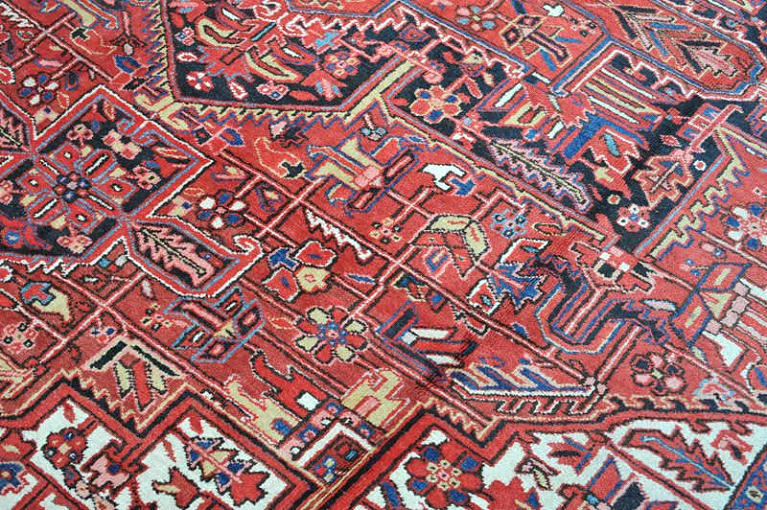 8. Kazak Rugs
A type of Armenian rugs known for their warm appearance and casual look, Kazak rugs can make any living room look more welcoming and fuller of life.
They're available in beautiful indigo blues, classic reds, and ivories with distinct geometric patterns and a range of alluring designs.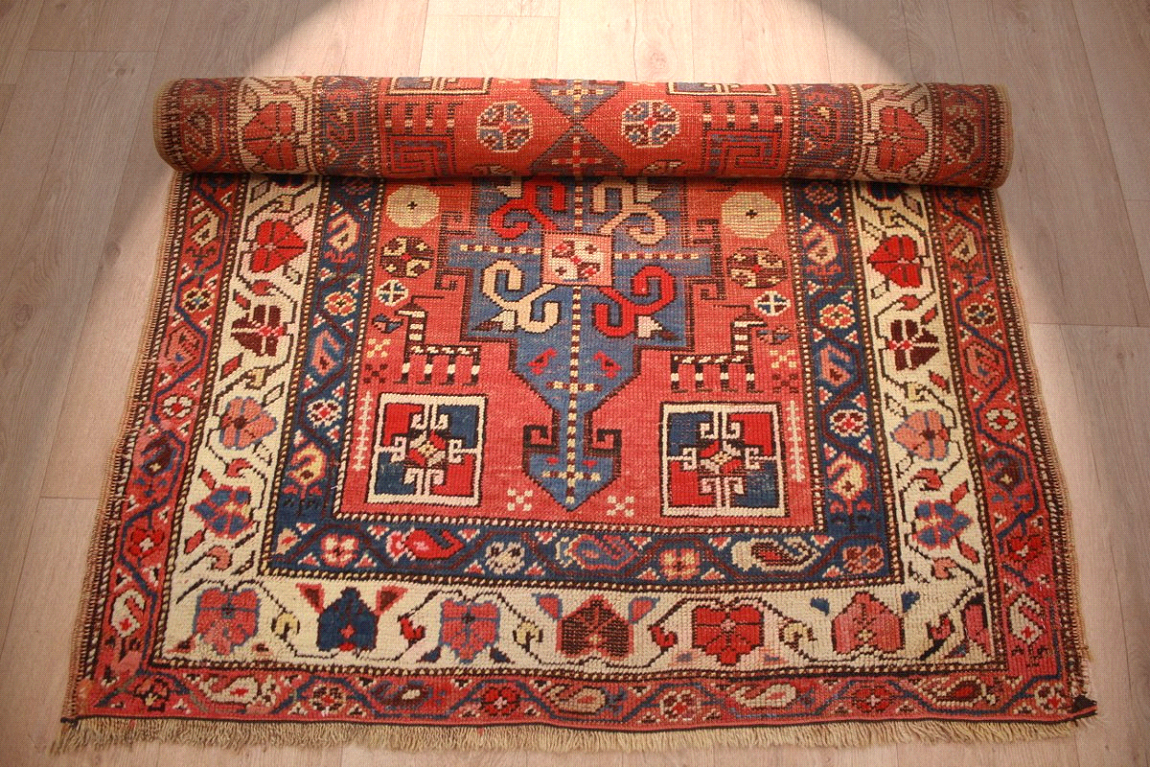 9. Khal Mohammadi Rugs
A Khal Mohammadi rug originally has a nomadic background, but nowadays, these types of rugs are woven at a large scale out of machine-spun wool that is colored with commercially-produced dyes.
What makes these rugs stand out is their stylish floral patterns and bold, geometric designs.
Add a Khal Mohammadi rug in your wish list if you're into rustic, historically traditional carpets.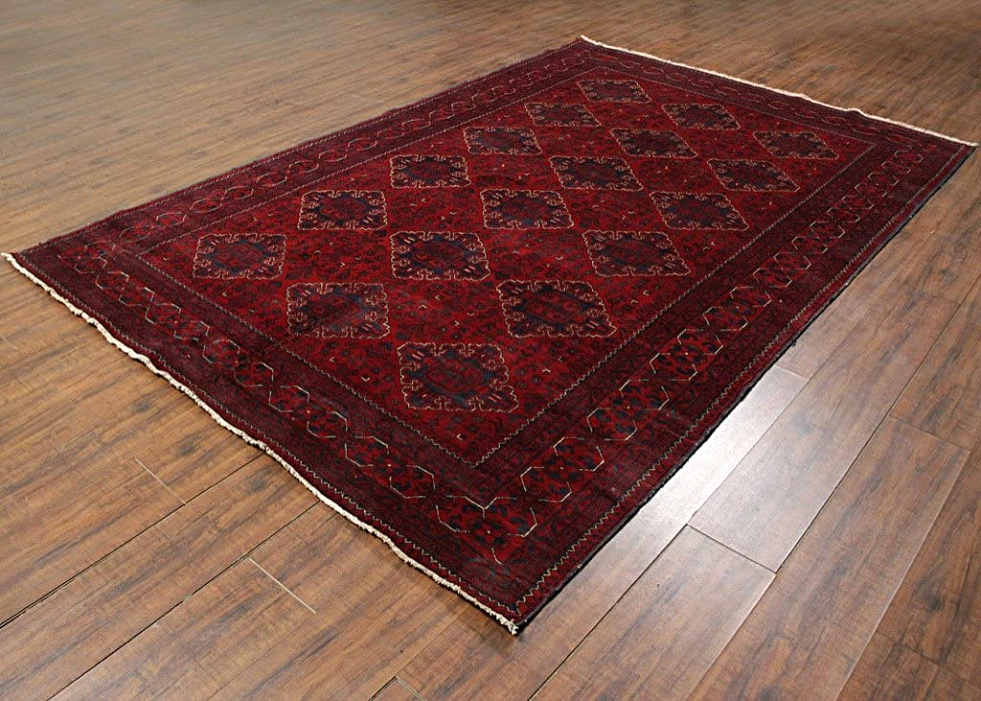 10. Shairwan Rugs
People often confuse Shairwan rugs with the Kazak style of Pakistani rugs, and there's no doubt that these both types of carpets look quite similar.
However, what differentiates a Shairwan from a Kazak is the fact that it's constructed with handspun wool and features a higher knot density. In a sense, it's Kazak, but better!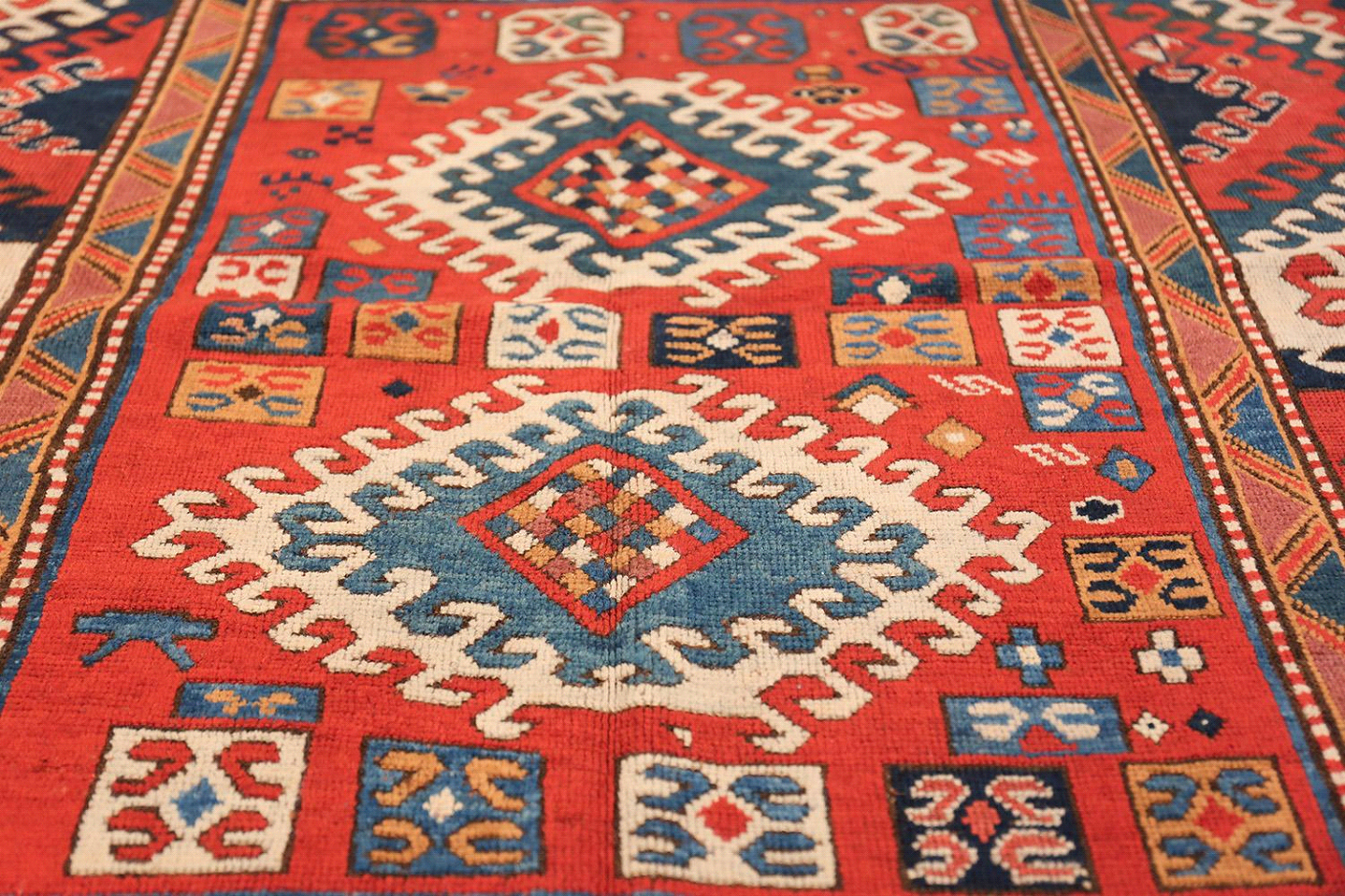 11. Qashqai Rugs
The weavers of the Qashqai rugs play with different shades of vibrant colors while creating these immensely beautiful and intricate floor cloths. So, if your living room looks too bland and dull, add a handmade Qashqai rug to the floor and sit back to enjoy while your guests praise your aesthetic sense!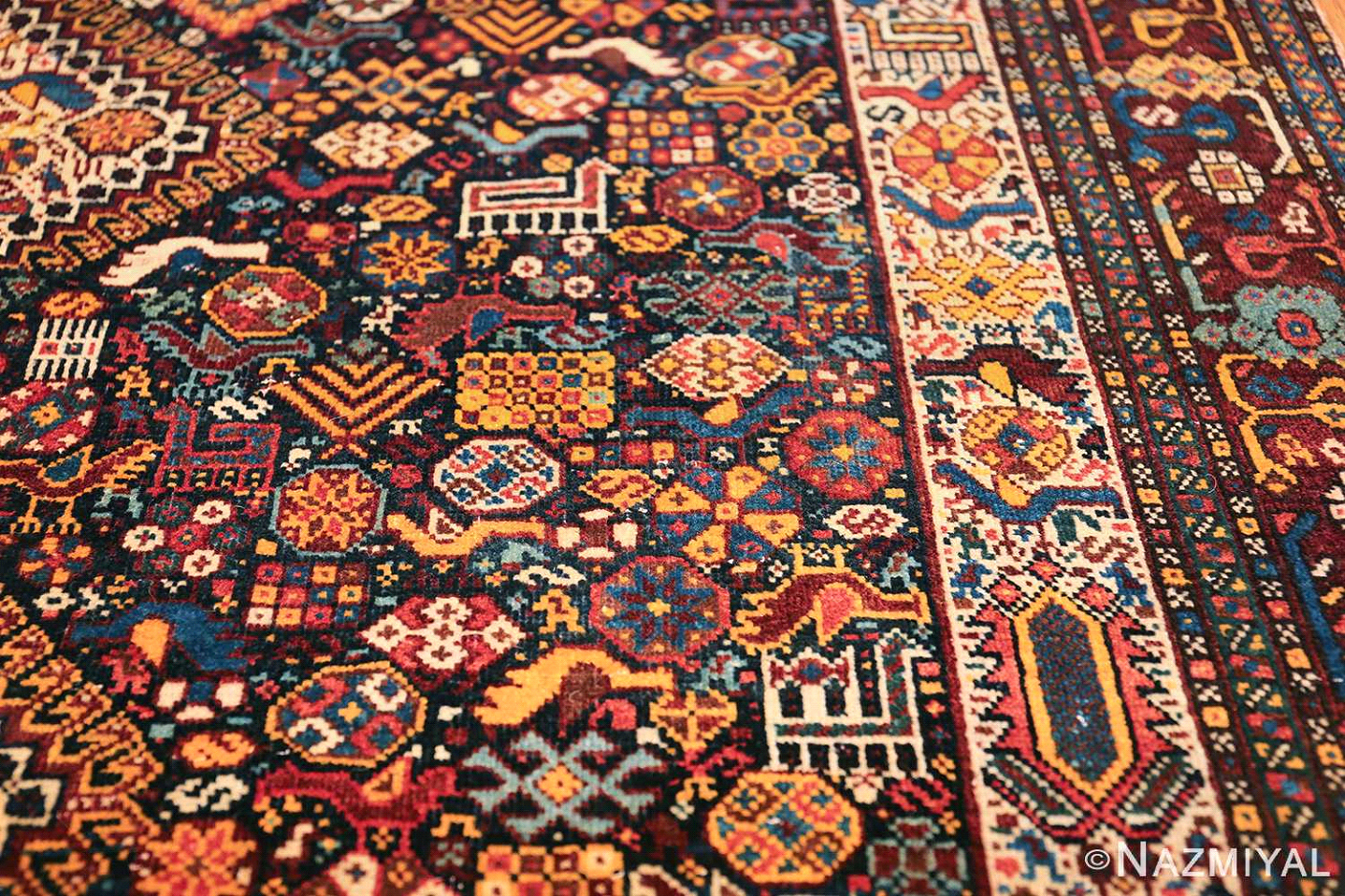 12. Jaldar Rugs
Inspired by the traditional Pakistani Yamud and Sarouk designs, the Jaldar rugs feature rows of diamond-shaped motifs that are crafted using the Ghordies knots.
This type of rugs can undoubtedly look great in any setting!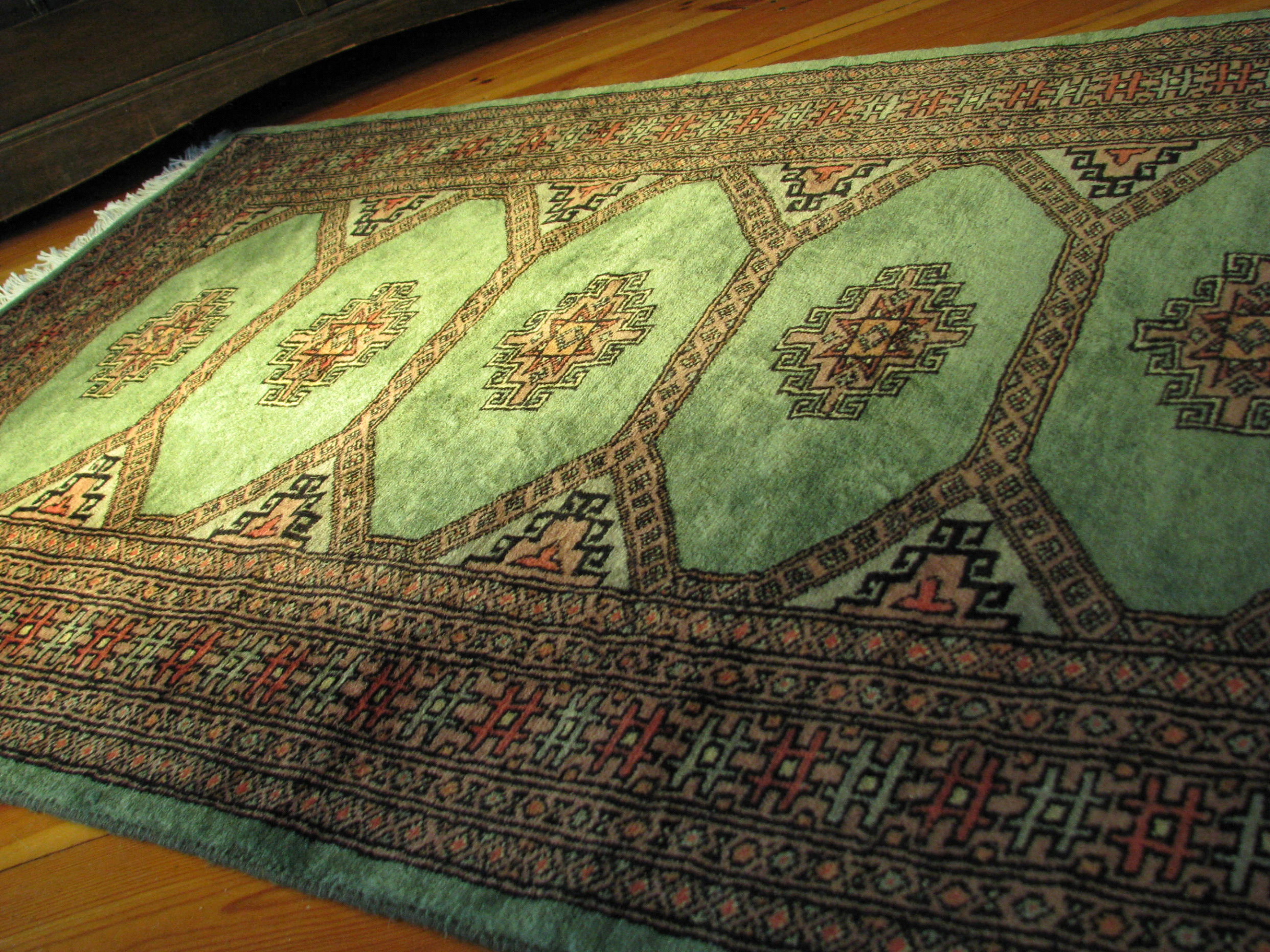 13. Kilim Rugs
Lastly, the only type of Pakistani handmade rugs that are crafted within a short time period of 5 to 6 months, Kilim rugs are actually flat weave carpets. It's the absence of the pile that reduces the labor intensity.
Nevertheless, these rugs are equally deserving of attention as much as any other handmade Pakistani rug, and you'd see why in this image below: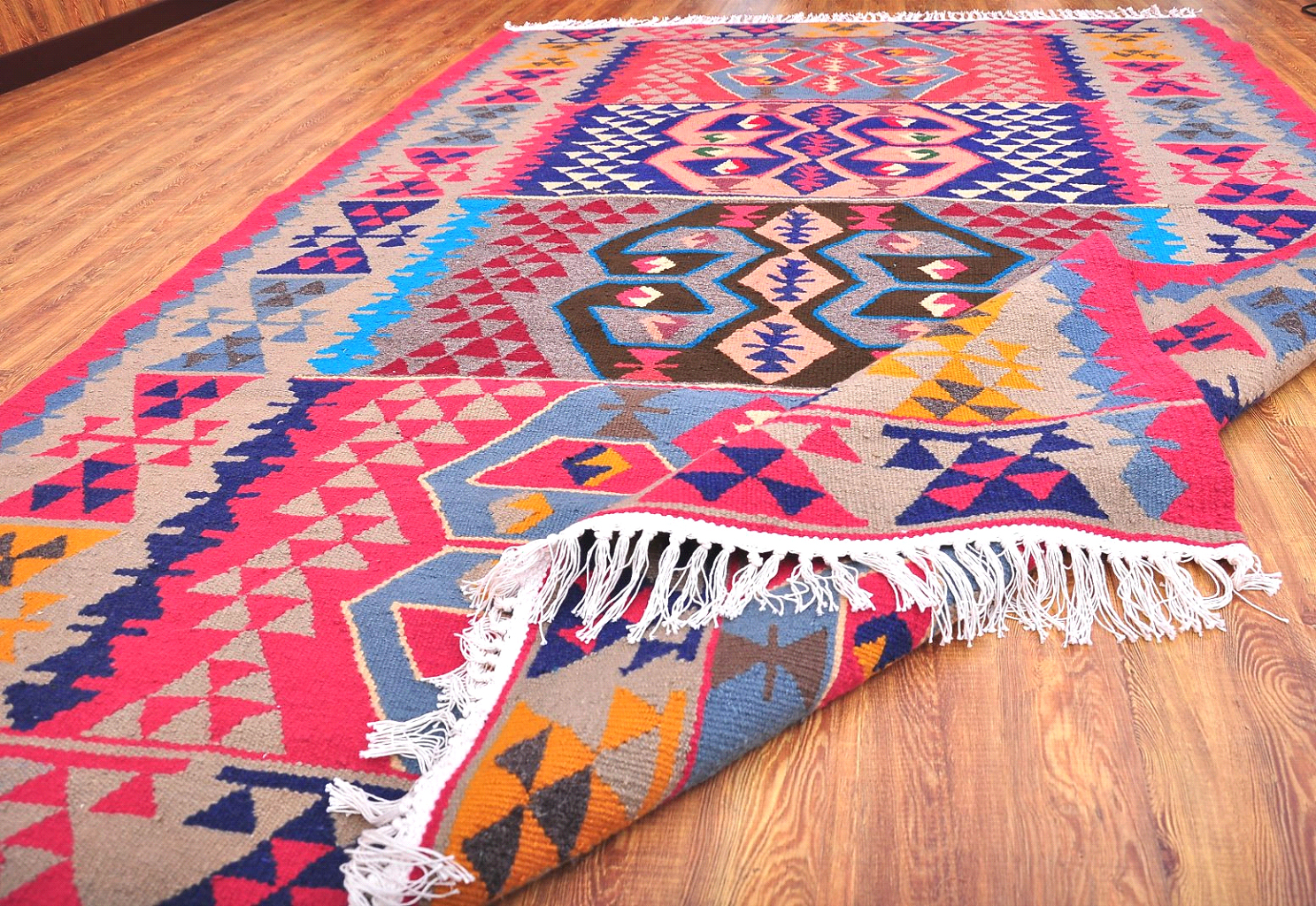 All in all, you can always find a Pakistani handmade rug that goes perfectly with your existing décor and makes your floor look not just great, but undeniably captivating.
By - 04 Apr 2020